Business Plan for Investors
Bank/SBA Business Plan
Strategic/Operational Business Plan
L1 Visa Business Plan
E1 Treaty Trader Visa Business Plan
E2 Treaty Investor Visa Business Plan
EB-1 Business Plan
EB-2 NIW Business Plan
EB-5 Business Plan
Innovator Visa Business Plan
Start-Up Visa Business Plan
Expansion Worker Visa Business Plan
Manitoba MPNP Visa Business Plan
Nova Scotia NSNP Visa Business Plan
British Columbia BC PNP Visa Business Plan
Self-Employed Visa Business Plan
OINP Entrepreneur Stream Business Plan
LMIA Owner Operator Business Plan
ICT Work Permit Business Plan
LMIA Mobility Program – C11 Entrepreneur Business Plan
USMCA (ex-NAFTA) Business Plan
Franchise Business Plan
Landlord business plan
Nonprofit Start-Up Business Plan
Cannabis business plan
Ecommerce business plan
Online boutique business plan
Mobile application business plan
Daycare business plan
Restaurant business plan
Food delivery business plan
Real estate business plan
Business Continuity Plan
Buy Side Due Diligence Services
ICO whitepaper
ICO consulting services
Confidential Information Memorandum
Private Placement Memorandum
Feasibility study
How it works
Business Plan Examples
Coal Mining Business Plan Sample
JAN.24, 2020
Coal Mining Business Plan for Starting Your own Company
Do you want to start a coal mining business? Since coal has found tremendous uses in industries and power sectors, you won't be at a loss if you start the coal mining business. The business includes extracting coal from the ground using modern mining, underground mining, contour mining, strip mining or any other technique.
The business, no doubt, requires a lot of manpower, skillset, technical equipment, and knowledge but the rate of return you can get from this business truly deserves all that.
Before taking an actual startup, you're required to write a comprehensive business plan. To help you with that, we are providing a sample coal mine business plan for a startup named, David Miners.
Executive Summary
2.1 the business.
David Miners will be a licensed and registered coal mining company that will extract coal from various regions. The company's outlet, workshop, and main office will be located in Chicago, Illinois. David Cameron will be the owner and CEO of the company.
2.2 Management of Coal Mining Company
Since the coal mining business requires many people of different eligibility and skillset, costly equipment and a large area to work, it's essential to have a proper organizational structure. If you include a detailed management plan in your coal mining business plan template, you can get relief for a long time.
To effectively manage the working of his company, David will hire a manager and will overlook all the things by himself too. For efficient running of all tasks, David will hire miners, technicians, software experts, mining engineers, coal processing specialists, and general assistants.
2.3 Customers of Coal Mining Company
Before researching on how to start coal business you must explore who'll be your customers. Our customers will mostly be the power producers, chemical and pharmaceutical companies, cement manufacturers and steel manufacturers. Later in this mining company business plan, we'll provide details about the groups of our target customers.
2.4 Business Target
Our target is to provide supreme-quality coal to our consumers and becoming a top choice for everyone. Moreover, our monetary goal is to earn a profit margin of $10k per month by the end of the first year.
Company Summary
3.1 company owner.
David Cameron is a post-graduate in mining engineering from the Camborne School of Mines, England. David has worked with Alpha Natural Resources for two years and has gained considerable experience in the field.
3.2 Why the coal mining company is being started
David had always wished to start his own company. After acquiring his degree and experience in the mining field, he decided to opt for starting a mining company. And the answer to why David goes for just coal is based upon the tremendous uses of this fossil fuel. From making liquid fuel to manufacturing electricity and daily-life things coal has found several applications.
3.3 How the coal mining company will be started
In this coal mining business plan we're providing all details of how David Miners will be started. In case you don't know how to make your own coal, you can take help from this sample business plan mining free of cost. David has decided to buy the tools and equipment needed for coal mining and hire the required staff one week before the launch so that they can be trained. Since miners will have to go for extracting coal from place to place so David will hire senior assistants to monitor their tasks.
A large space in Chicago will be acquired on rent and converted into the company's office, outlet and workshop. The company will employ techniques such as mountain top removal and strip mining for surface and underground mining of coals. After extracting, coal will be processed in the workshop to be let for sale in the company's store.
The detailed start-up requirements, start-up funding, start-up expenses, total assets, total funding required, total liabilities, total planned investment group for business , total capital and liabilities as forecasted by experts, is given below:
If you want to start a coal mining business by owning a coal mine you will have to first decide the services and products, you'll provide. It's because your crew and technical equipment will be entirely dependent on that.
Including your products in your coal mine business plan is a better way to proceed. As it can help you in taking major decisions before the time of implementation.
David Miners will hire its own crew to extract coal from underground. The company will provide the following products to its customers.
Bituminous & Sub-Bituminous Coal: We'll provide bituminous and sub-bituminous coals that are mainly used in power industries to produce electricity.
Metallurgical Coal: We'll provide metallurgical coal that is primarily used in making steel.
Anthracite: We'll sell anthracite, highest quality coal used for residential and commercial purposes.
Cannel Coal: We'll also offer cannel coal used to produce luminous flames.
Coke: Another major product of ours will be the coke, left-out residue of coal that has several uses.
Coal Tar: We'll also provide coal tar that is used to make perfumes, pesticides, dyes, etc.
Other Residues: Other residues left after processing raw coal such as silica, coal gas will also be sold by us.
Marketing Analysis of Coal Mine
If you are thinking about owning a coal mine and selling coal products as your business, you must first carry out a detailed marketing analysis. Marketing analysis can help you in knowing the current status of similar businesses and ongoing trends in your target market. Moreover, it can help you explore what challenges you can face while working for your target market.
While doing market analysis, you will also come to know about the interests of your customer groups that can help you in coming up with something that is desired.
By studying this coal mining business plan sample, you can understand which things must be observed during marketing analysis. If you are not an expert at doing marketing analysis, then it is highly recommended to get this task done by some professionals.
5.1 Market Trends
Over 1500 coal mining companies are running in the United States, employing about 62,500 people. Though coal mining companies have collectively generated $30 billion in 2019, still IBISWorld has reported a decline rate for this business instead of a growth rate. But, if you enter this venture with full planning and efficient preparation and of course by selecting a market where there are fewer competitors, you won't be at loss.
5.2 Marketing Segmentation
Target customers identified by David Miners are given here. Anyone looking for how to start coal business can benefit from here.
The detailed marketing segmentation of our target audience is as follows:
5.2.1 Power Production Companies: The biggest consumer of our processed coal will be power production companies. As bituminous coal, sub-bituminous coal and anthracite are used as thermal coal to produce steam.
5.2.2 Steel Manufacturers : 70% of the steel manufactured uses coal. As coking coal is essential for steel manufacturing thus such companies will be a target group for us.
5.2.3 Cement Manufacturers: Another group of our target customers will comprise of cement industries as coal is mainly used as an energy source for cement production.
5.2.4 Chemical Companies & Medical Facilities: Several companies such as those producing shampoos, dyes, paints, etc. will be needing our products. Moreover, pharma industries and medical facilities will need coal as coal products are used in processes like Charcoal Hemoperfusion
5.2.5 Others: Individual buyers and other companies who require coal products will also be our target customers.
5.3 Business Target
Clearly stating your business targets in your business plan coal mining company can help you in taking suitable measures to achieve them.
Business targets set by David Miners are given here:
To generate a net profit margin of $10k per month by the end of the first year
To maintain the amount of minimum cash balance
To lower the wastage of resources by 15% every year by increasing work efficiency
To increase our sales by 25% every three months
5.4 Product Pricing
Our prices are almost the same as our competitors. However, we'll provide a 10% discount on our products for the first three months.
Marketing Strategy for Mining Company
Great work.
Had the pleasure of working with Alex on a business plan for a new venture. The end result looks very professional. His communication is always prompt and he was very patient with my detailed requests. I would definitely work with this company in the future.
Developing marketing strategy for mining company is an extremely important step as it is the only thing that can help you get introduced with your customers. In your business plan for a major coal development company, you must clearly list the methods, you'll adopt to reach out the groups of your target customers.
6.1 Competitive Analysis
Our biggest competitive advantage is that the market in which our products are demanded is really large. Though there are other already-established coal companies near us, still we hope to get customers as the need for coal is increasing with the passage of time. Moreover, David is already in contact with people who can need us for coal supply.
Secondly, we own the best equipment, highly qualified and skilled staff, who're efficient in all the works from blowing a mountaintop to generate coal tar from coal.
Lastly, only we in the whole market provide online ordering and payment options. Through the services of our web-developers, we'll enable our consumers to order us for delivering their desired products at the said time.
6.2 Sales Strategy
We will introduce our startup to the groups of our target customers by sending letters and brochures about us. We'll ensure strong social media and web presence. Lastly, we'll provide several discounts to encourage more and more customers to make a purchase.
6.3 Sales Monthly
6.4 Sales Yearly
6.5 Sales Forecast
Our sales pattern is expected to increase with years. By analyzing our market segmentation strategic business plan , our experts have forecasted the following sales on a yearly basis which are summarized in the column charts.
The detailed information about sales forecast, total unit sales, total sales is given in the following table:
Personnel plan
7.1 company staff.
David will be the owner and CEO of the company. To run his coal mining business he'll hire the following people:
2 General Managers to manage overall operations
2 Accountants to maintain financial records
2 Mining Engineers to maintain coal extracting and processing processes
10 Field Employees to carry out major tasks
2 Senior Assistants to supervise various tasks
1 Sales and Marketing Officer to discover new ventures
1 Store Operator to operate display center
2 Technicians to maintain technical equipment
1 Web Developer to manage company's sites
5 Cleaners to maintain the facility
2 Drivers to provide transport
1 Front Desk Officer to act as a receptionist
7.2 Average Salary of Employees
The following table shows the forecasted data about employees and their salaries for the next three years.
Financial Plan
The only thing that can help you in setting smart, and attainable financial goals for your business is a financial plan. In your coal mining business plan, you must thoroughly analyze how can you achieve your monetary goals while balancing all the expenses of equipment, maintenance, staff salary, and workplace rent.
To do all that careful spending, budgeting of your hard-earned cash is required which is only possible when you have decided main things in the form of a financial plan. To give you an idea of how to write an effective financial plan, we're providing here a sample financial plan of David Miners.
8.1 Important Assumptions
8.2 brake-even analysis.
8.3 Projected Profit and Loss
8.3.1 profit monthly.
8.3.2 Profit Yearly
8.3.3 Gross Margin Monthly
8.3.4 Gross Margin Yearly
8.4 Projected Cash Flow
8.5 Projected Balance Sheet
  8.6 business ratios.
Download Coal Mining Business Plan Sample in pdf
OGScapital also specializes in writing business plans such as business plan for a metal casting shop , diamond cutting business plan , business plan for manufacturing industry , semiconductor business plan , starting a furniture company , business plan for a biodiesel and many other business plans.
OGSCapital's team has assisted thousands of entrepreneurs with top-rate business plan development, consultancy and analysis. They've helped thousands of SME owners secure more than $1.5 billion in funding, and they can do the same for you.
Add comment
E-mail is already registered on the site. Please use the Login form or enter another .
You entered an incorrect username or password
Comments (0)
mentioned in the press:
Search the site:
OGScapital website is not supported for your current browser. Please use:
Coal Mining Business Plan
$29.00 $19.00 4 reviews
Instant Download, Fully Unlocked/Editable, MAC & PC Supported
Executive Summary
Products & services, market analysis, marketing plan.
Management Plan
Financial Plan
The US coal industry has a need for reliable and efficient coal excavation services. CoalMiner US aims to fill this need by providing high-quality and timely services with advanced technologies and stringent safety standards. Although there are multiple competitors in the US coal industry, none of them can provide the same level of expertise and quality of services.
CoalMiner US is seeking an initial funding of $15 million to cover the costs of operation and start building a reputable presence in the US coal industry. We plan to generate profits of $2.5M by the end of the first year of operations and $6M by the end of our second year of operations. Furthermore, we plan to secure another round of funding of $12M in 2025 to further expand our mining operations.
CoalMiner US will provide comprehensive high-quality coal excavating services to the US coal industry, including coal analysis, identifying new coal deposits, and reliable excavation of resources. Our services are tailored to exceed customer expectations by providing efficient and timely services, as well as utilizing advanced technologies and implementing stringent safety standards. With an initial funding of $15M, we plan to generate profits of $2.5M by the end of the first year of operations and $6M by the end of the second year. Additionally, we are aiming to secure a round of funding of $12M in 2025 to further expand our mining operations.
Target Market
CoalMiner US aims to serve the US coal industry with our high-quality coal excavating services. Our services are tailored for US companies involved in coal mining and/or extraction, ensuring that our services meet the highest level of client satisfaction. We intend to build long-term relationships with our customers and establish a dependable network of industry veterans.
We plan to focus on medium-sized coal companies and small-scale miners, as well as larger corporations. Our goal is to establish a loyal customer base and become their go-to provider for coal excavation services. Furthermore, we will proactively seek out potential new customers and collaborate with other coal mining firms.
Competition
The US coal market consists of a tight-knit competition of well-established companies. While there are some independent operators, most of them are part of larger coal companies. The current market offers an array of services that provide an alternative to CoalMiner US' services, they include coal analysis, identification of deposits, and extraction of resources. Further, these services may be provided more efficiently and with more safety standards due to the capital they have available. CoalMiner US plans to challenge the current players in the US market by providing reliable services using advanced technology and utmost safety standards.
Financial Summary
CoalMiner US seeks an initial funding of $15M to cover the costs of operation. We are expecting to generate substantial profits beginning in the first year of operation and also plan to secure additional funding of $12M in 2025. Some key highlights of our financial plan include:
Initial funding needs: $15M
Expected profitability in our first year: $2.5M
Expected profitability in our second year: $6M
Secure additional round of funding in 2025: $12M
Funding Requirements
At CoalMiner US, we are seeking initial funding of $15 million to cover the costs of operations. This amount of money will help us to secure the latest equipment, technologies and pay our experienced personnel. The funds also will cover legal expenses and other costs associated with setting up a coal mining business.
By the end of the first year of operations, we plan to generate profits of $2.5 million. After a successful second year in terms of profits, we expect to secure another round of funding of $12 million in 2025, to further expand our coal mining operations.
Milestones and Traction
At CoalMiner US, our five-year trajectory is well-defined, as is our approach toward hitting our milestones. Our goal is to establish ourselves as a reputable provider of coal excavating services by 2023, and achieve a net income of $2.5 M in our first year of operations, and $6 M in the second year. We plan to secure a second funding round of $12 M by 2025.
In order to achieve our goals in the following years, CoalMiner US will focus on leveraging its competitive advantages, such as using advanced technologies, exemplary safety standards, and experienced personnel. We are confident that our aggressive plan of action will drive us forward and help us set a new standard of excellence in the industry.
Problem Worth Solving
The U.S. coal mining industry is facing numerous challenges ranging from legislative hurdles to environmental concerns. CoalMiner US looks to address the industry's needs by providing reliable, efficient and timely excavating services. With our advanced technological capabilities and expertise in the industry, we seek to provide a durable solution to the industry's coal problem.
We also strive to take our services a step further by helping our customers identify new coal deposits and undertake analysis on existing coal resources. Our vision is to revolutionize the US coal industry by leveraging our domain expertise and technology capabilities. We aim to make a lasting impact on the industry by aiding customers in more efficiently and safely tapping the coal reserves in the United States.
Our Solution
At CoalMiner US, we offer top-tier services in coal excavation. Our highly-qualified team of industry experts leverage the most advanced technologies and safety standards, to ensure clients receive the best services in the industry.
We offer a full range of services, including detailed coal analysis to locate valuable deposits, excavation and handling of coal deposits, and transportation of coal deposits to our customers. Additionally, we also provide maintenance and updates of existing mining sites.
Our expansive range of services and thorough understanding of the mining industry enable us to provide efficient, reliable and cost-effective solutions to our customers. We seek to exceed customer expectations by delivering prompt services and offering the best possible value for money.
Validation of Problem and Solution
CoalMiner US provides a much-needed solution to the US coal industry by bringing experienced personnel and advanced mining technologies. A thorough research of the US coal mining industry determined an increase in demand for reliable excavation services, as well as the necessity for advanced safety and environmental measures. Furthermore, thanks to the decades of experience of our personnel and our commitment to exploring new resources and advanced technologies, CoalMiner US is poised to provide an efficient and safe solution to the US coal industry.
To further validate our solution, we have completed several successful tests to prove CoalMiner US's capability and quality of services. Our excavation and analysis results have been more accurate and yielded more profitable outcomes compared to our competitors, with a higher efficiency rate and an improved safety record in the use of our mining technologies. We also have secured favorable reports from experts in the US coal industry, proving once again the effectiveness of our proposed solution.
Product Overview
CoalMiner US provides a broad range of coal excavating services to the US coal industry. Our services include, but are not limited to, coal analysis, identifying and extracting new coal deposits, and reliable excavation of resources using advanced technologies and high safety standards. Moreover, our team consists of experienced professionals who are fully equipped to handle these services.
Our services are designed to meet the needs of our customers. We strive to provide efficient and timely services, from analysis to excavation, in order to exceed our customers' expectations. We are also continuously innovating our services to keep up with technological advancements in the coal industry.
In short, CoalMiner US offers quality services and our core focus is to make sure that our customers get the most from their coal mining operations.
CoalMiner US is joining a competitive landscape of coal extraction operations across the US. Our rivals offer a variety of services in accordance with customers' demands. However, with our focus on advanced technologies, comprehensive safety standards and a reliable team of experts, we strive to become a leading provider in the coal excavation industry.
We differentiate ourselves with our efficient services, expert consultations and experienced workforce. Furthermore, CoalMiner US provides an extensive array of services, surpassing market offerings. Our services include coal analysis, identifying new coal deposits and excavation of resources.
We put emphasis on customer satisfaction, while maintaining high safety standards. Our customer service team strives to reply quickly and accurately to any inquiries. Accordingly, our services are tailored to customer demands and preferences.
CoalMiner US is on track to become a reliable provider of coal excavating services to the US coal industry by 2023. Since our inception, we have already taken steps to make this vision become a reality. First, we have built a team of highly qualified former experts to assist with our operations. Additionally, our research and development team is continuously searching for new coal deposits and conducting analysis to ensure efficient excavation. With the help of advanced technologies and stringent safety standards, we aim to provide our customers with quality services.
To guarantee our success, we have set short-term and long-term goals. Initially, CoalMiner US seeks an initial funding of $15M to cover the costs of operation. Our goal is to generate profits of $2.5M by the end of the first year of operations and $6M by the end of our second year of operations. Furthermore, we are aiming to secure another round of funding of $12M in 2025 to further expand our mining operations. All of our efforts combined will ensure that CoalMiner US will be a successful business.
Market Segmentation
The coal mining business plan necessitates a comprehensive market segmentation model to understand the preferences of different kinds of customers. This table attempts to categorize potential customers according to the various characteristics used to distinguish them.
Taking into account these various customer segments will help the business target the right customers and better position themselves in the marketplace.
Target Market Segment Strategy
Our coal mining business plan is targeted specifically at contractors who need large amounts of coal in the short-term for their own projects or investments. Our ideal customer has access to capital, is willing to buy in large quantities to benefit from discounts, and is in need of reliable supply of coal over the course of their project. Customers from the construction, energy, and manufacturing sector are most likely to benefit from our services.
Our target market focuses on customers with a need for immediate fulfillment and a long-term relationship for future requirements. By leveraging our expertise, we seek to foster valued relationships with our customers that can be beneficial for our long-term growth.
Key Customers
Understanding our key customer segments is a critical element of our market analysis. We target customers who are in need of coal mining services on a regular basis. Our ideal customer archetype is primarily an industrial-scale mining operation, such as those extracting the coal used for energy production. These customers have the highest demand for mining services, frequently deal in large volumes of coal and have the resources to pay for our services. They prioritize reliable and efficient services, as their operations depend on the quality of the coal and the regularity of its delivery. These customers also have a vested interest in our performance and success, so they are likely to serve as our primary advocates in the industry.
Future Markets
Based on the results of the market analysis conducted, it is clear that there is a large potential market for a coal mining business. The surveyed locations have an abundant supply of coal that has not been fully tapped into and the demand for energy derived from coal is very high. In terms of competition, there are other coal mining operations in the area, but not to the extent where competition will prove to be a problem.
With the demand for energy derived from coal continuing to increase, the market for coal mining will remain large for some time. Additionally, the current technological advances are expected to bring in lower costs associated with coal mining, meaning that even if the demand for coal growth slows down, pricing can remain competitive.
In order to succeed in this market, our business strategy is to tap into the numerous, untapped locations to supply a steady stream of coal. Additionally, we will pursue maximising operational efficiencies through use of satellite imagery and other technologies. This will enable us to keep our costs down and our margins up, allowing us to remain competitive in the market.
The coal mining market is expected to have several potential competitors. It is important to analyze the competition in order to develop a strategy that allows us to successfully compete against them. A table of potential competitors is presented below for reference.
It is crucial to note that the table above is only a representation of the competition in the coal mining market. The analysis should also consider competitive advantages, customer base, and market share of each company.
Marketing and Sales Plan
Our marketing and advertising strategy has been carefully planned to ensure maximum exposure of our company and our services to the market. We have identified multiple channels and platforms that would be most effective in reaching our target customers and building our brand. Our objectives are to increase our brand awareness and to ensure the highest visibility for our services in the coal mining industry.
Our marketing strategy costs have been budgeted to reflect the current costs associated with the strategies. These costs are given below in a table:
Our advertising goals are to increase brand visibility, reach potential customers in our target markets, and to drive traffic to our website. We plan to achieve these goals through a combination of paid and free advertising methods.
At CoalMiner US, we have set ambitious sales goals that are closely related to our financial and funding goals. Our sales target by the end of the first year of operations is to make $2.5M, and $6M by the end of our second year of operations. This target is based on a number of factors, including the supply and demand dynamics of the coal extraction market, as well as our ability to exploit new deposits, apply advanced technologies and provide services in an efficient and timely manner.
We also use pricing strategies to maximize profits and increase market presence. As such, we offer competitive rates that enable us to remain profitable while providing a great service. Furthermore, we plan to continuously diversify our portfolio of services and expand our customer base through strategic partnerships.
Location and Facilities
CoalMiner US is located in Morgantown, West Virginia and offers our services to the US coal industry. We have sufficient space for our current requirements and aim to expand in the future as needed. The site is equipped with the latest technologies, safety equipment and staff to operate an efficient and successful service. Our operational costs are reasonable and we are committed to providing cost-effective services to our customers.
CoalMiner US's ability to successfully provide high-quality coal excavating services is enhanced by our utilization of advanced technologies. We focus on using the latest developments to ensure our customers receive reliable and efficient outcomes. Our team consists of experts in the coal industry, who are also experienced in working with the advanced technologies in production.
By utilizing the latest coal mining technologies and adhering to our customers' expectations of safety and quality, we can provide solutions with greater accuracy, precision and affordability. In the next two years, CoalMiner US will invest in technological advances, such as 3D scanners, automated excavators and advanced software that aids in the data analysis. Additionally, we will allocate resources to research and develop new technologies to stay ahead in the industry.
Equipment and Tools
The type and quantity of equipment and tools needed for a successful coal mining business will depend on several factors, such as the size of the business, the type of mining being conducted, and the locations and resources available. As such, a detailed plan must be created to ensure that the necessary materials and equipment can be obtained in a timely and cost-effective manner.
An outline of the required equipment and tools, along with the associated cost for purchasing or renting them, is outlined in the table below:
While this is a basic list of the kinds of equipment and tools required for successful coal mining, it should be noted that additional items might be required depending on the specific needs of the business.
Management and Organization
Organizational structure.
The organizational structure of our coal mining business is comprised of a flat hierarchy of seven departments – each department is managed by a division manager, who reports to the chief manager at the top of the pyramid. The organizational structure is based on the judicious division of labor, creating specialized teams for various functions, including marketing, finance, operations, and IT. Below is a table that outlines the roles and responsibilities of each division head and the flow of information between levels of the organization.
The organizational structure of our coal mining business is designed to ensure efficient communication and information flow among all levels, enabling strategic decision making and successful operations.
Management Team
Our management team is filled with experienced members of the coal mining industry who have decades of combined experience. Through years of proven performance, our project managers and operations leaders are prepared to lead our company to success.
Our table of potential candidates includes:
We are confident that our management team will guide our company to long-term, sustainable success. Our commitment to excellent customer service and high-level expertise will ensure that our products and services are delivered with the utmost quality.
Management Team Gaps
Our current management team is well-cuvered, but there are some areas we would like to expand. We are currently seeking experienced candidates to fill roles in areas such as Human Resources and Accounting. We are also looking for an expert in financial modelling and mine management, who can lead our team of experienced miners in the field. In addition, we would appreciate a leader in corporate strategy and competitive analysis.
We are confident in our management team's ability to get the job done, but we believe that those additional strength in areas mentioned above will allow us to develop and grow our Coal Mining Business Plan even more productively.
Personnel Plan
To effectively run any type of business, it is important to have an adequate number of personnel. This Coal Mining Business Plan outlines the personnel requirement that we anticipate needing in order to run the business successfully. The table below outlines the main positions to be filled in order to operate this coal mining business effectively.
Table 1: Required Personnel to Run Coal Mining Business
Mine Superintendent
Mine Process Engineer
Mine Safety Officer
Mine Accountant
Mine Operations Manager
Mine Maintenance Engineer
Mine Geologist
Mine Technicians
Mine Electricians
Mine Mechanics
Mine Scheduler
Mine Foreman
We anticipate that additional positions may need to be filled in the future, depending on the size and level of development of the business.
Company History and Ownership
CoalMiner US is a new venture in the US coal mining industry. Founded in 2021, it is led by seasoned mining industry professionals with decades of combined experience in the field. CoalMiner US was created with the goal of becoming the leading coal mining service provider in the US. With our expertise and knowledge of the industry, combined with cutting-edge tools and technologies, we are committed to providing efficient and reliable services in a cost-effective manner.
CoalMiner US is privately owned by a team of entrepreneurs with extensive experience in the mining industry. Our long-term goal is to expand our operations to other regions in the US and across international boarders. We have already secured $15M of initial funding to cover our operating costs and we plan to secure additional funding in 2025.
At CoalMiner US, we are committed to achieving our business goals and financial targets through well-defined and systematic milestones. To ensure our success, we have created a roadmap outlining specific goals and objectives we plan to achieve over the next five years.
The milestones we plan to meet are as follows:
Securing initial funding of $15M by 2021
Hiring experienced professionals to launch the business by 2021
Generating profits of $2.5M by the end of the first year of operations (2022)
Doubling profits toreach $6M by the end of the second year of operations (2023)
Achieving a national reputation for reliable and efficient service by the end of the third year of operations (2024)
Securing additional funding of $12M in 2025 to expand our operations
By meeting these milestones, CoalMiner US will become a major provider of high-quality coal excavating services in the US coal industry, thereby achieving our goals by 2023.
Key Metrics
The Coal Mining Business Plan will focus on key performance indicators (KPIs) to gauge the overall performance and health of the business. These KPIs will seek to measure the impact of the operations on the coal mining industry and the economy as a whole. KPIs such as mining production, mining costs, and mining efficiency will be analyzed to assess the operations, while other metrics such as environmental protection, safety, and quality control will also be tracked. The business plan will track all of these metrics in order to measure the success of the business, as well as assess potential areas of improvement.
In addition to these primary KPIs, the Coal Mining Business Plan will also measure the amount of coal mined, both on a yearly and a monthly basis. This will be used to help gauge the success of the business and the potential for future expansion. Furthermore, the business plan will track the trend of coal prices and employment, helping to determine how these factors may be impacting the business's overall performance.
By tracking these key metrics, the Coal Mining Business Plan will be able to effectively measure the success of the business and identify potential opportunities for improvement or expansion.
Financial Plan and Metrics
Sales forecast.
Our sales forecast for the three-year period ending December 2023 is as follows:
We anticipate that our sales goals are achievable in the timeline provided as we target to exceed our customer's expectations and employ advanced technologies.
When planning a coal mining business, it is essential to understand what expenses are expected or incurred. Below, we list the expected startup costs, as well as operational expenses necessary to both start and maintain the business.
Startup Costs
Operational expenses, projected profit and loss.
Our financial plan outlines the expected profit and loss of our business over the course of three years. Our goal is to reach a satisfactory return on investment (ROI) within this period. The following table outlines our projected profit and loss:
We forecast that our COGS will continue to be higher than our revenues in the first year with our gross profit margin at 14.28%. However, we anticipate that by the end of our third year, our revenues will exceed our COGS resulting in a profit margin of 16.67%.
Projected Cash Flow
The projected cash flow statement for CoalMiner US is provided in the table below. It forecasts the inflow, outflow and net cash flow in the first three years of operation. The cumulative net cash flow is calculated at the end of the third year.
Projected Balance Sheet
The projected balance sheet in the following table represents the expected balance of assets, liabilities, and equity of the coal mining venture over the next three years.
This projected balance sheet reflects a continual growth in assets and equity, but also an increased liability burden over the three-year timeframe. The projection is based on a standard capital structure in coal mining and assumes a limited investor contribution.
Recruiting and hiring the right personnel is essential to the success of any business, and our coal mining business is no exception. Therefore, we have developed a personnel plan that outlines our strategies for staffing and compensation. Our first objective is to identify key team members and independently contract them to fill a number of critical positions. Our second objective is to hire employees and offer fair, competitive compensation packages to incentivize them to join our team. Lastly, we will ensure that each employee understands their role and how it fits into our overall operations.
For our core operational team, we will seek to recruit individuals with a background in the coal mining industry. We intend to retain the services of a general manager, operations manager, and 2-3 specialized personnel with experience and expertise in coal, machinery, and other needs of our operations. To incenticize these individuals to join our team, we will offer bonuses in addition to their wages.
For the rest of our team, we will seek to hire employees for a variety of roles. We intend to offer hourly wages that are consistent with industry norms, as well as benefits such as retirement packages, health insurance, and paid time off. Furthermore, employees who demonstrate outstanding performance and leadership will be rewarded with additional bonuses and promotional opportunities.
The personnel plan and its subsequent execution will play an essential role in the success of our coal mining business. Recruiting and retaining the right people and providing them with the incentive to do their best will ensure our operations run smoothly and profitably.
Use of Funds
CoalMiner US plans to utilize the funds raised in the initial round of funding to cover the costs of operations before generating profits. These funds will go towards obtaining the necessary equipment, salaries, and resources needed to sustain our operations. From there, the profits earned will be reinvested in further improving our services and infrastructure.
We anticipate spending the first year actively building our services and infrastructure, as we specialize in a unique market position. Additionally, funds from the round of funding in 2025 will be mainly used to expand our mining operations as we continue to provide reliable coal excavating services.
Exit Strategy
As our coal mining business plan is a long-term project, we envision exiting it in either five or seven years, depending on the financial results of the intervening years. Our exit strategy will depend on the performance of the business, market conditions, and opportunities that may arise. Our preference is to be acquired by a larger organization in the same industry, as it will provide us with the opportunity to grow further and benefit from established resources. We could also consider selling the business to investors, passing it on to a family member or employee, or liquidating the assets of the business.
5-Year Financial Model
40+ Charts & Metrics
DCF & Multiple Valuation
Free Email Support
Customer Reviews
Current item: Coal Mining Business Plan $29.00 $19.00
Startup Financial Model | Business Projection Template | Financial Plan For Startup... $60.00
Home » Business Plans » Mining Sector
How to Write a Coal Mining Business Plan [Sample Template]
Are you about starting a coal mining business? If YES, here is a complete sample coal mining business plan template & feasibility report you can use for FREE . Okay, so we have considered all the requirements for starting a coal mining business. We also took it further by analyzing and drafting a sample coal mining business marketing plan template backed up by actionable guerrilla marketing ideas for coal mining businesses. So let's proceed to the business planning section .
Table of Content
Why Start a Coal Mining Business?
1. industry overview, 3. our products and services, 4. our mission and vision statement, 5. job roles and responsibilities, 6. swot analysis, 8. our target market, 9. sales and marketing strategy, 10. sales forecast, 11. publicity and advertising strategy, 12. our pricing strategy, 14. sustainability and expansion strategy.
Business ideas are all around us but one of the challenges that aspiring entrepreneurs are confronted with is how to know a business that can become profitable and successful.
The rule of thumb in choosing a business to launch is to look out for a business whose products or services are needed in our everyday life; a business whose products can be purchased by the rich as well as the poor and a business that is less competitive in your location. Starting a coal mining company can come in handy if you have the business exposure and financial requirements.
If you are sure that this type of business is what you truly want to do after you must have conducted your market research and feasibility studies, then the next step to follow is to write a good business plan. The truth is that it is one thing to have a fantastic idea cum business plan, but another thing for the business plan to translate to money (profits), that is why it is important to assemble a team of experts to work with if you want to be successful with your coal mining company as you can hardly run this type of business alone.
Below is a sample coal mining company business plan template that will help you successfully launch your own.
A Sample Coal Mining Company Business Plan Template
Players in the coal mining industry are basically involved in mining various types of coal. This often occurs either underground or in surface pits. Most coal mines consist of bituminous coal or anthracite, but companies might also excavate lignite (brown coal). Players in this industry also develop coal mine sites and prepare the coal for sale by washing, screening and sizing the material.
The coal industry has been volatile in recent years, and revenue has declined over the five years to 2017 as a result. IBISWorld indicated that the prices of thermal and metallurgical coal surged just prior to the five-year period, and have continually dropped since, inhibiting industry growth.
Furthermore, the emergence of natural gas as a substitute for coal in electricity generation, a slowing Chinese economy and relatively mild winters in the united states have reduced demand for coal and contributed to price volatility over the past five years.
IBISWorld also shows that over the next five years, however, the industry is expected to return to slow growth, as slowing economic growth in major global markets (e.g. China) places downward pressure on product prices.
The Coal Mining industry is a thriving sector of the economy of loads of countries all across the globe and in the United States, and the industry generates over $28 billion annually from more than 1,538 coal mining companies scattered all around the United States of America.
The industry is responsible for the employment of over 60,877 people. Experts project the industry to grow at a -7.8 percent annual rate. Alpha, Arch Coal, CONSOL Energy and Peabody Energy are the market leaders in this industry.
A recent report published by IBISWorld shows that Coal Mining industry is highly capital intensive, with most of its assets held in the form of land holdings, stocks and equipment. Establishing a new mine or expanding an existing one requires a large amount of capital.
For example, capital is required for mine site development and specialized equipment, including items such as draglines (used to remove overburden at open-cut operations), longwalls (shearers and accompanying hydraulic supports and coal extraction conveyors) and coal washing plants.
Ongoing investment requirements largely depend on coal prices. If coal prices are too low, then an operator might reduce production; it might not be economical to extract coal from the mine at a cost that might surpass the expected market price.
Any aspiring entrepreneur that is considering starting a coal mining business whether on a small scale or in a large scale should ensure that he or she obtains all the necessary permits from both the local government, state government and federal government. He or she should conduct thorough market survey and feasibility studies so as to get it right. The truth is that this type of business does pretty well when it is strategically positioned.
In summary, coal mining is a profitable business venture and it is open for any aspiring entrepreneur to come in and establish his or her business.
2. Executive Summary
Gabby Pascal® Coal Mining Company is a licensed coal mining company that will be based in Juneau – Alaska. Although we intend starting out on a small scale as a cottage company, but that will not in any way stop us from maximizing our potential in the coal mining industry.
Our business goal as a coal mining company is to become the number one choice of road construction companies cum construction sites in Alaska and other cities in the United States where we intend supplying bituminous coal, sub-bituminous coal, lignite and anthracite et al.
As a business, we are willing to go the extra mile to invest in owning our own world – class and environmental friendly coal mines and also to hire efficient and dedicated employees. We have been able to secure permits and licenses from all relevant departments both at local government and state level in Juneau – Alaska.
Gabby Pascal® Coal Mining Company is set to redefine how coal mining business should be run, not just in Juneau – Alaska, but also in the whole of the United States of America. This is why we have put plans in place for continuous training of all our staff at regular intervals.
No doubt the demand for bituminous coal, sub-bituminous coal, lignite and anthracite et al is not going to plummet any time soon which is why we have put plans in place to continue to explore all available market around construction sites where we intend supplying our products. In the nearest future, we will ensure that we create a wide range of distribution channels all across the United States of America. With that, we know we will be able to maximize profits in our business.
Gabby Pascal® Coal Mining Company will at all-time demonstrate her commitment to sustainability, both individually and as a firm, by actively participating in our communities and integrating sustainable business practices wherever possible. We will ensure that we hold ourselves accountable to the highest standards by meeting our customers' needs precisely and completely.
Gabby Pascal® Coal Mining Company is a partnership business that will be jointly owned by Gabby Jose and Pascal Bob. Gabby Jose who is the Chief Executive Officer of the Company has a Degree in Mining Technology and over 10 years of experience working in related industry as a senior manage cum mining engineer prior to starting Gabby Pascal® Coal Mining Company. He will be working with a team of professionals to build the business and grow it to enviable height.
Gabby Pascal® Coal Mining Company is established with the aim of maximizing profits in the coal mining industry. We want to compete favorably with the leaders in the industry which is why we have but in place a competent team that will ensure that our products are of high standard.
We will work hard to ensure that Gabby Pascal® Coal Mining Company is not just accepted in Juneau – Alaska, but also in other states all across the United States of America where we intend supplying our products. Our products are listed below;
Bituminous coal and lignite surface mining
Bituminous coal and lignite underground mining
Anthracite mining
Our vision as a coal mining company is to engage in national distribution of coal all across the United States of America.
Our mission is to establish a standard and world class, environmental friendly coal mining company that in our own capacity will favorably compete with leaders in the industry on the global stage. We want to build a coal mining company that will be listed amongst the top 10 coal mining company brands in the United States of America.
Our Business Structure
As part of our plans to build a top flight coal mining company in Juneau – Alaska that will favorably compete with leaders in the industry, we have perfected plans to get it right from the onset which is why we are going the extra mile to ensure that we have competent employees to occupy all the available positions in our company.
The picture of the kind of coal mining company we intend building and the business goals we want to achieve is what informed the amount we are ready to spend to ensure that we build a business with dedicated workforce and robust distribution network.
In view of that, we have decided to hire qualified and competent hands to occupy the following positions at Gabby Pascal® Coal Mining Company;
Chief Executive Officer (Owner)
Quality Assurance Manager
Human Resources and Admin Manager
Sales and Marketing Officer
Accountants/Cashiers
Coal Mining Casual Workers
Truck/Tipper Drivers
Customer Service Executives
Chief Executive Officer – CEO (Owner):
Increases management's effectiveness by recruiting, selecting, orienting, training, coaching, counseling, and disciplining managers; communicating values, strategies, and objectives; assigning accountabilities; planning, monitoring, and appraising job results; developing incentives; developing a climate for offering information and opinions; providing educational opportunities.
Creates, communicates, and implements the organization's vision, mission, and overall direction – i.e. leading the development and implementation of the overall organization's strategy.
Responsible for fixing prices and signing business deals
Responsible for signing checks and documents on behalf of the company
Evaluates the success of the organization
Coal Mining Site Manager
Maps out strategy that will lead to efficiency amongst workers in the organization
Ensures that our coal mining site meets the expected safety and health standard at all times.
Assess the mines to ensure they are safe
Responsible for overseeing the smooth running of HR and administrative tasks for the organization
Defines job positions for recruitment and managing interviewing process
Carries out induction for new team members
Responsible for training, evaluation and assessment of employees
Oversees the smooth running of the daily business activities
Sales and Marketing Manager
Manages external research and coordinate all the internal sources of information to retain the organizations' best customers and attract new ones
Models demographic information and analyze the volumes of transactional data generated by customer purchases
Identifies, prioritize, and reach out to new partners, and business opportunities et al
Responsible for supervising implementation, advocate for the customer's needs, and communicate with customers
Develops, executes and evaluates new plans for increasing sales
Documents all customer contact and information
Represents the company in strategic meetings
Helps to increase sales and growth for the company
Responsible for operating excavators and other machines and equipment in the coal mining site
Responsible for handling the mining of bituminous coal and lignite surface mining, bituminous coal and lignite underground mining and anthracite mining
Assists in loading and offloading of coals into and out of the trucks
Accountant/Cashier
Responsible for preparing financial reports, budgets, and financial statements for the organization
Provides managements with financial analyses, development budgets, and accounting reports; analyzes financial feasibility for the most complex proposed projects; conducts market research to forecast trends and business conditions.
Responsible for financial forecasting and risks analysis.
Performs cash management, general ledger accounting, and financial reporting
Responsible for developing and managing financial systems and policies
Responsible for administering payrolls
Ensures compliance with taxation legislation
Handles all financial transactions for the organization
Serves as internal auditor for the organization
Distribution Truck/Tipper Drivers
Assists in loading and unloading bituminous coal and lignite surface mining, bituminous coal and lignite underground mining and anthracite mining et al
Maintains a logbook of their driving activities to ensure compliance with federal regulations governing the rest and work periods for operators.
Keeps a record of vehicle inspections and make sure the truck is equipped with safety equipment
Assists the transport and logistics manager in planning their route according to a delivery schedule.
Inspects vehicles for mechanical items and safety issues and perform preventative maintenance
Complies with truck driving rules and regulations (size, weight, route designations, parking, break periods etc.) as well as with company policies and procedures
Collects and verifies delivery instructions
Reports defects, accidents or violations
Client Service Executive
Ensures that all contacts with clients (e-mail, walk-In center, SMS or phone) provides the client with a personalized customer service experience of the highest level
Through interaction with customers on the phone, uses every opportunity to build client's interest in the company's products and services
Manages administrative duties assigned by the human resources and admin manager in an effective and timely manner
Consistently stays abreast of any new information on the organizations' products, promotional campaigns etc. to ensure accurate and helpful information is supplied to customers when they make enquiries (answer customer queries regarding the store and the merchandise)
Finds out the customer's needs, recommend, select and help locate the right merchandise, describe a product's features and benefits.
make suggestions and encourage purchase of products
Because of our drive for excellence, we were able to engage some of the finest business consultants in Juneau – Alaska to look through our business concept and together we were able to critically examine the business and ourselves to be sure that we have what it takes to run a standard coal mining business.
In view of that, we were able to take stock of our strengths, our weakness, our opportunities and also the threats that we are likely going to be exposed to in the United States of America. Here is a of what we got from the critically conducted SWOT Analysis Gabby Pascal® Coal Mining Company;
Our strength lies in the fact that we have state of the art coal mining equipment and trucks that will position us to meet the demand of our clients even if the demand tripled over night or if we have a massive order to meet and emergency need.
Another factor that counts to our advantage is the background of our Chief Executive Officers; they have robust experience in the industry and also pretty good academic qualifications to match the experience acquired. We are not ignoring the fact that our team of highly qualified and dedicated workers will also serve as strength for our organization.
We do not take for granted the facts that we have weaknesses. In fact, the reality that we are setting up a coal mining company in a town with other coal mining businesses might likely pose a challenge for us in breaking into the already saturated market in Juneau – Alaska. In essence our chosen location might be our weakness. But never the less, we have plans to launch out with a big bang.
The opportunities available to us are unlimited. There are loads of road construction sites and road repair projects in and around Juneau – Alaska and all what we are going to do to push our products to them is already perfected.
The threat that is likely going to confront us is the fact that we are competing with already established coal mining companies in Juneau – Alaska and also there are other entrepreneurs who are likely going to launch similar business within the location of our business. Of course, they will compete with us in winning over the available market. Another threat that we are likely going to face is unfavorable government policies and economic downturn.
7. MARKET ANALYSIS
A slowing Chinese economy and relatively mild winters in the United States have reduced demand for coal, so also natural gas is increasingly challenging coal's role in power generation and the Coal Mining industry is anticipated to bounce back slightly in the next five years
It is common trend in the coal mining line of business to find coal companies positioning their business in locations and communities where they can easily have access to coal mines and of course cheap labor. If you make the mistake of positioning this type of business in a location where you would have to travel a distance before you can access coal mines in commercial quantities, then you would have to struggle to make profits and maintain your overhead and logistics.
Another trend in this line of business is that most registered and well organized coal mining companies look beyond the market within their locations or state; they ensure that they strike business deals with leading road construction companies in the United States of America.
The truth is that if as a coal mining company you are able to become a vendor to one or more road construction giants in the United States of America, you will always continue to smile to the bank.
When it comes to supplying product from a coal mines, there is indeed a wide range of available customers. This goes to show that the target market for products from a coal mining companies are far reaching, you can create your own make niche yourself to serve a specific purpose.
We are in business to engage in supply of bituminous coal and lignite surface mining, bituminous coal and lignite underground mining and anthracite mining et al to the following organizations;
Building and construction companies
Road construction companies
Our Competitive Advantage
Some of our competitive advantage are availability of resource, ability to find new resource deposits and of course, economies of scale.
So also, as a standard coal mining company, we know that gaining a competitive edge requires a detailed analysis of the demographics of the surrounding area and the nature of existing competitors. And even if you are successful at first, new competitors could enter your market at any time to steal your regular customers. Hence we will not hesitate to adopt successful and workable strategies from our competitors.
Another competitive advantage that we have is the vast experience of our management team, we have people on board who are highly experienced and understand how to grow business from the scratch to becoming a national phenomenon. Our large and robust distribution network and of course our excellent customer service culture will definitely count as a strong strength for the business.
Lastly, our employees will be well taken care of, and their welfare package will be among the best within our category in the industry, meaning that they will be more than willing to build the business with us and help deliver our set goals and achieve all our aims and objectives. We will also give good working conditions and commissions to freelance sales agents that we will recruit from time to time.
Gabby Pascal® Coal Mining Company is established with the aim of maximizing profits in the road construction cum building industry both in Juneau – Alaska and throughout key cities in the United States of America. We are going to go all the way to ensure that we do all it takes to sell our products to a wide range of customers.
Gabby Pascal® Coal Mining Company will generate income by simply supplying the following;
One thing is certain when it comes to coal mining business, if your business is strategically positioned and you have good relationship with players in the road construction industry, you will always attract customers.
We are well positioned to take on the available market in and around Juneau – Alaska and we are quite optimistic that we will meet our set target of generating enough profits from our first six months of operation and grow the business and our clientele base.
We have been able to critically examine the coal mining line of business, we have analyzed our chances in the industry and we have been able to come up with the following sales forecast. The sales projections are based on information gathered on the field and some assumptions that are peculiar to startups in Juneau – Alaska.
First Fiscal Year: $400,000
Second Fiscal Year: $950,000
Third Fiscal Year: $1.5 million
N.B : This projection was done based on what is obtainable in the industry and with the assumption that there won't be any major economic meltdown and there won't be any major competitor offering same product and customer care services as we do within same location. Please note that the above projection might be lower and at the same time it might be higher.
Marketing Strategy and Sales Strategy
Before choosing a location to start Gabby Pascal® Coal Mining Company, we conducted a thorough market survey and feasibility studies in order for us to penetrate the available market in Juneau -Alaska. We have detailed information and data that we were able to utilize to structure our business to attract the number of customers we want to attract per time and also to compete with other coal mining companies.
We hired experts who have good understanding of the coal mining line of business to help us develop marketing strategies that will help us achieve our business goal of winning a larger percentage of the available market for our products.
In other to continue to be in business and grow, we must continue to sell our products to the available market which is why we will go all out to empower our sales and marketing team to deliver our corporate sales goals. In summary, Gabby Pascal® Coal Mining Company will adopt the following sales and marketing approach to sell our coals;
Introduce our business by sending introductory letters to road construction cum building companies, road construction contractors and other stakeholders in and around Juneau – Alaska
Open our business with a party so as to capture the attention of residents who are our first targets
Engage in roadshows in targeted communities from time to time
Advertise our products in community based newspapers, local TV and radio stations
List our business and products on yellow pages ads (local directories)
Leverage on the internet to promote our product cum business
Engage in direct marketing and sales
Encourage the use of Word of mouth marketing (referrals)
Regardless of the fact that our coal mining company is a standard one that can favorably compete with other leading coal mining companies in Juneau – Alaska and in any part of the world, we will still go ahead to intensify publicity for all our products and brand. We are going to explore all available means to promote Gabby Pascal® Coal Mining Company.
Gabby Pascal® Coal Mining Company has a long term plan of exporting our product all across the United States of America. This is why we will deliberately build our brand to be well accepted in Juneau – Alaska before venturing out to other cities all across the United States of America.
As a matter of fact, our publicity and advertising strategy is not solely for selling our products but to also effectively communicate our brand. Here are the platforms we intend leveraging on to promote and advertise Gabby Pascal® Coal Mining Company;
Place adverts on both print (community based newspapers and magazines) and electronic media platforms
Sponsor relevant community programs
Leverage on the internet and social media platforms like Instagram, Facebook, Twitter, et al to promote our brand
Install our billboards in strategic locations all around major communities in Juneau – Alaska
Engage in roadshows from time to time in targeted communities
Distribute our fliers and handbills in target areas
Position our Flexi Banners at strategic positions in the location where we intend getting customers to start patronizing us
Ensure that all our staff members wear our customized clothes, and all our official cars and distribution trucks are customized and well branded
At Gabby Pascal® Coal Mining Company, we will keep the prices of our products below the average market rate by keeping our overhead low and by collecting payment in advance from well – established road construction companies that would require constant supply of our products. In addition, we will also offer special discounted rates to all our customers at regular intervals.
The payment policy adopted by Gabby Pascal® Coal Mining Company is all inclusive because we are quite aware that different customers prefer different payment options as it suits them but at the same time, we will ensure that we abide by the financial rules and regulation of the United States of America.
Here are the payment options that Gabby Pascal® Coal Mining Company will make available to her clients;
Payment via bank transfer
Payment with cash
Payment via online bank transfer
Payment via Point of Sale Machines (POS)
Payment via mobile money platforms
Payment via check
Payment via bank draft
In view of the above, we have chosen banking platforms that will enable our client make payment for our coals without any stress on their part. Our bank account numbers will be made available on our website and promotional materials to clients who may want to deposit cash or make online transfer for the purchase of our products.
13. Startup Expenditure (Budget)
From our market survey and feasibility studies, we have been able to come up with a detailed budget on how to achieve our aim of establishing a standard and highly competitive coal mining company in Juneau – Alaska and here are the key areas where we will spend our startup capital;
The total fee for registering the business in the United States of America – $750.
Legal expenses for obtaining licenses and permits as well as the accounting services (software, P.O.S machines and other software) – $3,300.
Marketing promotion expenses for the grand opening of Gabby Pascal® Coal Mining Company in the amount of $3,500 and as well as flyer printing (2,000 flyers at $0.04 per copy) for the total amount of $3,580.
The cost for hiring business consultant – $2,500.
Insurance (general liability, workers' compensation and property casualty) coverage at a total premium – $2,400.
The cost for payment of rent for 12 months at $1.76 per square feet in the total amount of $105,600.
The cost for facility remodeling – $20,000.
Other start-up expenses including stationery ( $500 ) and phone and utility deposits ($2,500 ).
Operational cost for the first 3 months (salaries of employees, payments of bills et al) – $60,000
The cost for start-up inventory (coal mining equipment, tippers / trucks and other related coal mining devices) – $250,000
The cost for store equipment (cash register, security, ventilation, signage) – $13,750
The cost of purchase and installation of CCTVs – $5,000
The cost for the purchase of furniture and gadgets (Computers, Printers, Telephone, TVs, Sound System, tables and chairs et al) – $4,000.
The cost of launching a website – $600
The cost for our opening party – $5,000
Miscellaneous – $5,000
We would need an estimate of $450,000 to successfully set up a standard and highly competitive coal mining company in Juneau – Alaska.
Generating Startup Capital for Gabby Pascal® Coal Mining Company
No matter how fantastic your business idea might be, if you don't have the required money to finance the business, the business might not become a reality. Finance is a very important factor when it comes to starting a business.
Gabby Pascal® Coal Mining Company is a partnership business that is owned and financed by Mr. Gabby Jose and Pascal Bob. They do not intend to welcome any external business partner which is why they have decided to restrict the sourcing of startup capital to 3 major sources.
These are the areas we intend generating our startup capital;
Generate part of the startup capital from personal savings and sell of stocks
Source for soft loans from family members and friends
Apply for loan from the Bank
N.B: We have been able to generate about $150, 000 ( Personal savings $100, 000 and soft loan from family members $50, 000 ) and we are at the final stages of obtaining a loan facility of $300,000 from our bank. All the papers and documents have been signed and submitted, the loan has been approved and any moment from now our account will be credited with the amount.
The future of a business lies in the number of loyal customers that they have, the capacity and competence of their employees, their investment strategy and their business structure.
One of our major goals of starting Gabby Pascal® Coal Mining Company is to build a business that will survive off its own cash flow without needing to inject finance from external sources once the business is officially running. We know that one of the ways of gaining approval and winning customers over is to supply our coals a little bit cheaper than what is obtainable in the market and we are well prepared to survive on lower profit margin for a while.
Gabby Pascal® Coal Mining Company will make sure that the right foundation, structures and processes are put in place to ensure that our staff welfare are well taken of. Our company's corporate culture is designed to drive our business to greater heights and training and retraining of our workforce is at the top burner.
As a matter of fact, profit-sharing arrangement will be made available to all our management staff and it will be based on their performance for a period of three years or more. We know that if that is put in place, we will be able to successfully hire and retain the best hands we can get in the industry; they will be more committed to help us build the business of our dreams.
Check List/Milestone
Business Name Availability Check: Completed
Business Registration: Completed
Opening of Corporate Bank Accounts: Completed
Securing Point of Sales (POS) Machines: Completed
Opening Mobile Money Accounts: Completed
Opening Online Payment Platforms: Completed
Application and Obtaining Tax Payer's ID: In Progress
Application for business license and permit to operate coal mines in Juneau – Alaska: Completed
Purchase of Insurance for the Business: Completed
Leasing of a facility and renovating the facility as well: In Progress
Conducting Feasibility Studies: Completed
Generating capital from family members: Completed
Applications for Loan from the bank: In Progress
Writing of Business Plan: Completed
Drafting of Employee's Handbook: Completed
Drafting of Contract Documents and other relevant Legal Documents: In Progress
Design of The Company's Logo: Completed
Printing of Promotional Materials: In Progress
Recruitment of employees: In Progress
Purchase of the needed stone quarry machines and equipment, furniture, racks, shelves, computers, electronic appliances, office appliances and CCTV: In progress
Creating Official Website for the Company: In Progress
Creating Awareness for the business both online and around the community: In Progress
Health and Safety and Fire Safety Arrangement (License): Secured
Opening party planning: In Progress
Establishing business relationship with road construction companies, contractors and other stakeholders in the road construction cum building industry: In Progress
Purchase of tippers and delivery trucks: Completed
More on Mining Sector
Advertisement
Capacity Planning
Commodity Trading & Logistics
Product Mix & Customer Profitability
Production Planning
Sales & Operations Planning
Sourcing & Procurement
Supply Chain & Logistics Optimization
Supply Chain Network Optimization
Trade Promotion Optimization
Building Products
Consumer Packaged Goods
Food and Beverage
Manufacturing
Mining & Metals
Oil & Gas
Pharmaceuticals
Pulp & Paper
Our Platform
Prescriptive Analytics
Testimonials
Our Partners
Our Leadership
Integrated Business Planning in Coal Mining
One of our partners – GMCS out of Moscow, Russia – recently helped us prepare a case study of a comprehensive EO-based planning solution they recently implemented at a large coal producer. The client has 30+ mines, produces 100m+ tons of coal per year and sells to 800+ customers. The solution delivered close to 5% of revenue in additional profit per year – a whopping $250 million in this case – for a massive ROI when considering the NPV over even a 5 year time frame.
While this is our everyday business at River Logic, I'm always impressed by the power of Integrated Business Planning (IBP) deployments. The key component of IBP is that it supports demand, supply and financial planning simultaneously , respecting the firm's market, policy, supply and financial constraints and leveraging optimization to help users identify insights not visible through sequential planning approaches as are commonly deployed in S&OP.
The Power of Integrated Business Planning in Coal Mining
By using Integrated Business Planning in coal mining, the coal producer is able to optimize the entire operation, from mine production through optimizing demand and financial planning. While it might seem easy, it's actually a complex business as the solution required included support for multiple types of decisions and constraints:
nternational customers usually require not only certain tonnage delivered to a port by a certain time, but they have very specific quality requirements including caloric content, ash, Sulfur and Nitrogen
Domestic markets typically care mostly about caloric content, and the producer has opportunities to substitute products at different caloric price points
The spot market is guided mainly by caloric content through a price curve that is highly dynamic
Blending (at the mind, rail and port), which allows it to target the optimal demand price points; blending has to consider the bonus of delivering on spec, plus capturing higher price points
Inventory and logistics – through multiple routes, transportation modes, ports and delivery contracts
Mine production – not only how much to produce which is influenced by the demand, but it's cost and all the steps required to process the coal
Costs are considered throughout and driven by first principles – this means costs are derived from the activities of the business including volume, product mix, time, input costs (labor, fuel, energy). Therefore, when the solution considers a different product mix or whether to support the spot market, it takes into account the marginal costs incurred in doing so
Financial planning is a direct output of the plan, including P&Ls for every mine, logistics and the domestic/export markets.Furthermore, the solution can be constrained to a target EBITDA or a maximum amount of working capital
The GMCS team have not only cracked the problem, they've also given the client a full planning framework that has fundamentally changed the way they plan and report on performance. Previously, the client followed the normal S&OP approach, first locking down the sales plan, then production and finally converting the output to financials. Now they have specific steps, but no decision is taken until all participants have agreed – this includes sales, marketing, production, logistics and finance. In fact, planning effort has decreased by about 80% as there are no longer continuous disputes about assumptions or whose model is better.
Closing Thoughts
I've seen IBP solutions deliver similar value in several industries now. Now imagine… what if every firm could gain 5% of revenue in additional profitability and a multiple-fold increase in planning agility?
About River Logic
We're on a mission to ensure companies across the globe drive maximum value with every decision they make, no matter how complex.
Explore Our Solutions
We offer a suite of supply chain planning, network optimization, order allocation, and general planning solutions that are purpose-built for business users rather than data scientists.
Ready to Chat with Someone?
We're ready to help! Just click the button below, and grab a time slot that works for your schedule.
Content Library
Privacy Policy
Terms & Conditions
Got any suggestions?
We want to hear from you! Send us a message and help improve Slidesgo
Top searches
Trending searches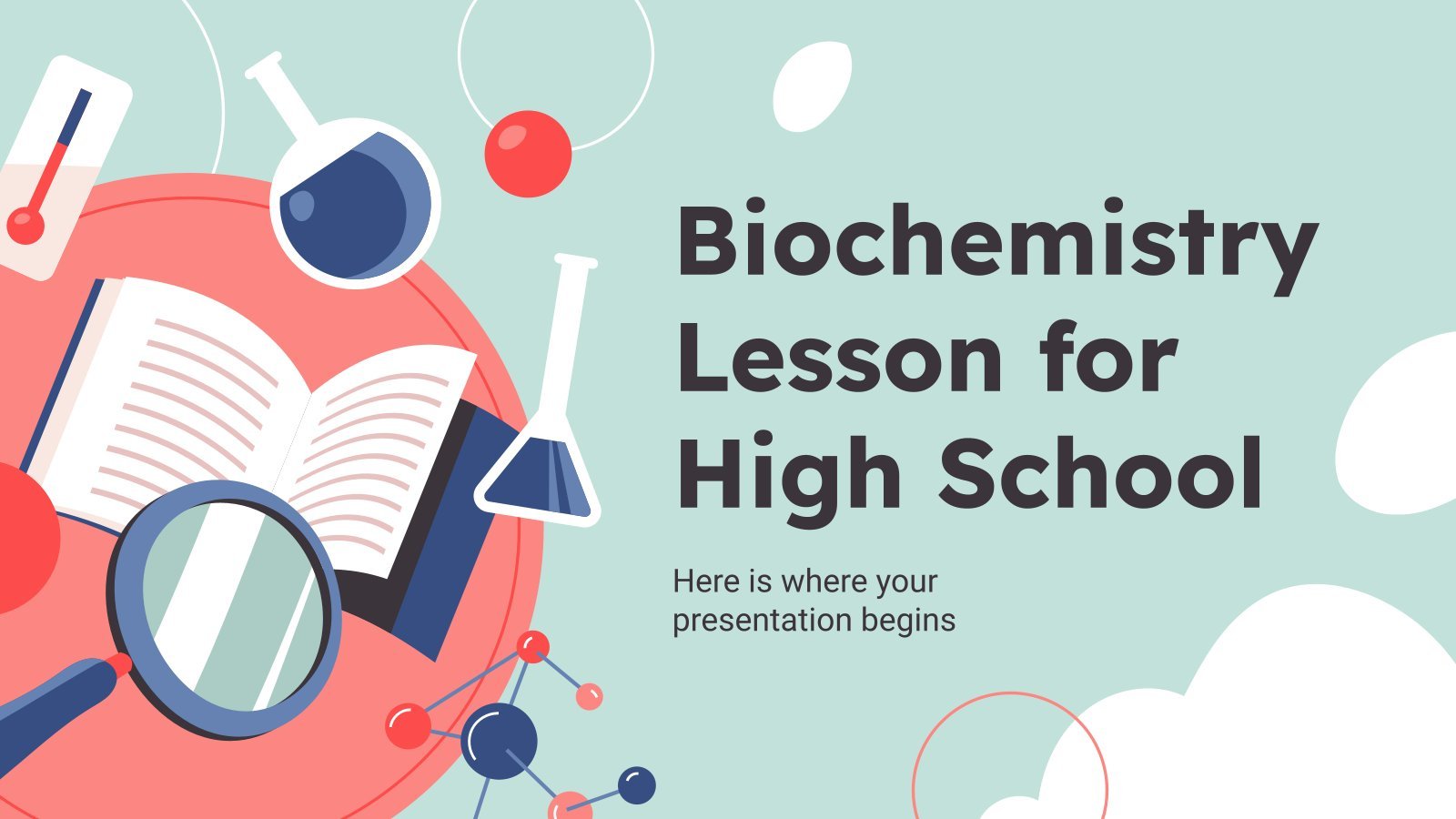 biochemistry
38 templates
saint patrick
6 templates
36 templates
17 templates
98 templates
Editor's Choice
2429 templates
What are you going to use your presentation for?
Presenting data
I'm not sure
Free vectors, photos and PSD
Free customizable icons
Free online template editor
Free editable illustrations
Free videos and motion graphics
Simple plans for you
For Education & Business
Coal Production Business Plan
Coal production business plan presentation, free google slides theme and powerpoint template.
The potential of coal when it comes to generating electricity is right there. You're probably reading this on a computer or a smartphone, which both need electricity. We're not going to start a debate about the environmental impact, that's up to other people. For now, we can give you this template, which makes use of different tones of gray, geometric shapes, and an assortment of useful resources for presentations, including various types of graphs.
Features of this template
100% editable and easy to modify
35 different slides to impress your audience
Contains easy-to-edit graphics such as graphs, maps, tables, timelines and mockups
Includes 500+ icons and Flaticon's extension for customizing your slides
Designed to be used in Google Slides and Microsoft PowerPoint
16:9 widescreen format suitable for all types of screens
Includes information about fonts, colors, and credits of the resources used
How can I use the template?
Am I free to use the templates?
How to attribute?
Attribution required
Related posts on our blog.
How to Add, Duplicate, Move, Delete or Hide Slides in Google Slides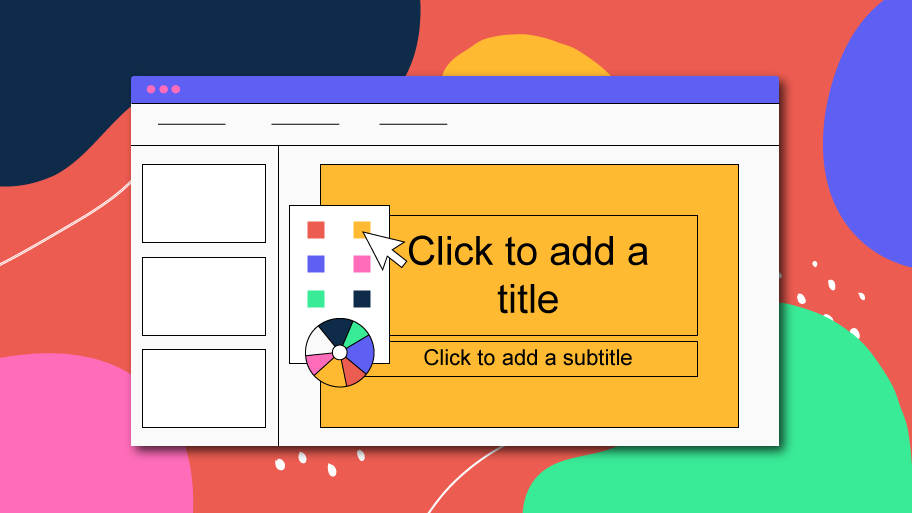 How to Change Layouts in PowerPoint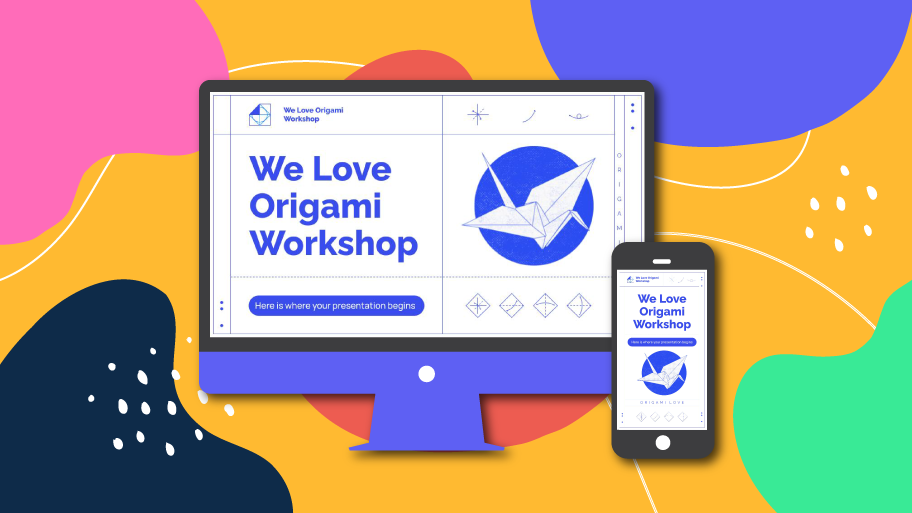 How to Change the Slide Size in Google Slides
Related presentations.
Premium template
Unlock this template and gain unlimited access
Cookies on GOV.UK
We use some essential cookies to make this website work.
We'd like to set additional cookies to understand how you use GOV.UK, remember your settings and improve government services.
We also use cookies set by other sites to help us deliver content from their services.
You have accepted additional cookies. You have rejected additional cookies. You can change your cookie settings at any time.

Coal Authority business plan 2022 to 2025
Updated 10 October 2022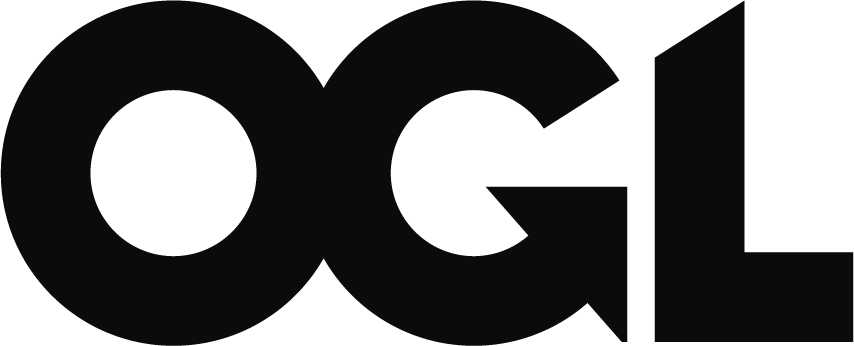 © Crown copyright 2022
This publication is licensed under the terms of the Open Government Licence v3.0 except where otherwise stated. To view this licence, visit nationalarchives.gov.uk/doc/open-government-licence/version/3 or write to the Information Policy Team, The National Archives, Kew, London TW9 4DU, or email: [email protected] .
Where we have identified any third party copyright information you will need to obtain permission from the copyright holders concerned.
This publication is available at https://www.gov.uk/government/publications/coal-authority-business-plan-2022-to-2025/coal-authority-business-plan-2022-to-2025
1. Who we are
The Coal Authority exists to manage the legacy from Great Britain's coal mining past. So much of our 3 nation's history has been shaped by the natural minerals under our soil.
None more than coal, which has provided heat, steam and power for hundreds and hundreds of years. Coal was nationalised in 1947, which is why the UK Government own the majority of underground workings and remaining coal reserves under England, Scotland and Wales, along with the responsibility for many of the associated challenges and hazards.
As domestic coal mining has reduced, and humanity recognises the impacts of burning carbon on our climate, we are seeking alternative ways to maximise low carbon opportunities from closed and abandoned mines such as mine water heat networks.
These can provide heat for homes and businesses, while also delivering net zero carbon and levelling up outcomes for communities whose identity was built from coal and who could now benefit from low carbon, social and economic benefits from the warm water in the historic mining assets.
We work with partners, communities and customers to listen, learn and take practical action to support them to create safer, cleaner and greener communities.
We are a 24/7 emergency response organisation, with staff across Great Britain ready to respond and take action to keep people safe and provide peace of mind.
Extensive coalfields exist across Great Britain and it is estimated that 25% of homes and businesses across Great Britain are located above former coal mines.
The vast majority of people will never experience any problems from that, but for those who do we are here to provide support and expertise.
The Coal Authority is a non-departmental public body and partner organisation of the Department for Business, Energy and Industrial Strategy ( BEIS ).
The Rt Hon Greg Hands MP, Minister of State (Minister for Energy, Clean Growth and Climate Change) and sponsoring minister for the Coal Authority, says:
The Coal Authority undertake vital work to keep people, drinking water and the environment safe from the legacy impacts of our mining heritage. At the same time, they work innovatively with people across the public and private sectors to seek opportunity, such as mine water heating, which will deliver low carbon, economic and social benefit to communities across the coalfield and help them to level up. BEIS are committed to supporting the frontline work of the Coal Authority and encouraging their innovative work in support of key UK Government priorities including the transition to net zero, levelling up and climate and nature action. Their work with BEIS and with other government departments and agencies, the devolved governments, local councils, and commercial partners helps people make informed decisions, creates value for the taxpayer and contributes to creating a more sustainable vision for Great Britain.
2. Foreword
We are delighted to share with you our business plan, which explains our priorities for our core work including:
emergency response for subsidence and hazards
preventing mine water from polluting drinking water, rivers or the sea
providing information and reports to help homeowners, infrastructure providers and others make informed decisions
It shows how we will build on the innovation, applied research and action of the past few years to deliver further opportunity and value, and focuses on how we will work and continue to improve our service to our customers.
Our previous plan was written to last from 2018 to 2023, but the board decided to progress our new plan earlier for a number of reasons:
the progress we have made against the previous plan
the changing context that we all live and operate in
the opportunity to align with the UK government's Spending Review, which is planned to run from 2022 to 2025 inclusive
Read about our progress against our previous business plan and find out more in our annual reports and accounts for that period.
This new plan is set in the context of a 10 year vision, which has helped us to focus our thinking in the longer term – particularly in our response to the climate crisis and to support the net zero carbon ambitions of the 3 nations' governments that we serve. Read more about our vision for 2032 .
The plan itself runs for 3 years from April 2022 until March 2025 – reflecting the current Spending Review period and also recognising the increased pace of change that we have all seen.
The coronavirus (COVID-19) pandemic, for example, has both imposed and enabled change for individuals and families, in society and the workplace.
Working towards our 10 year vision in 3 or 4 year bites will allow us to adapt as needed to deliver the most we can for the communities we serve.
Our 2022 to 2025 plan is both ambitious and enabling. Ambitious in aspiration and practical delivery of core work, and innovative and enabling by ensuring that while delivering we also put in place frameworks, research and development that will allow us to understand the complex challenges and opportunities we face more clearly.
This will allow us to put in place the steps necessary to allow us to accelerate towards the ambitions in our 10 year vision over the course of the next 2 business plan periods that take us to 2032.
This will include the more complex aspects of our net zero and sustainability commitments, partnering with public organisations and private sector companies to accelerate the uptake of mine water heating and maximising the benefit from our information, records and archives.
None of what we aim to achieve would be possible without the dedication, commitment and passion of the people of the Coal Authority who work with our customers and partners 24/7 as needed to help protect life, drinking water and the environment from the challenges of Great Britain's mining legacy.
It is their commitment to improving and innovating that has helped us to be efficient, to deliver creative and bespoke solutions to complex problems caused by coal mining hazards and to develop new opportunities from historic mining assets and wastes. You can see more in our colleague case studies .
In the course of this plan – and certainly looking towards our 10 year vision – we will use our collective expertise, passion and learning culture to become even more effective and to deliver more outcomes for the communities we serve here in Great Britain and potentially beyond.
We know that we can only achieve our mission of making a better future for people and the environment in mining areas by continuing to listen and learn.
We invite you to help, to hold us to account and to challenge where you think we can do better.
Jeff Halliwell, chair, and Lisa Pinney MBE, chief executive
3. our mission, purpose and values.
Our mission, purpose and values were developed with our colleagues and input from partners and adopted by the board in April 2019.
These were revisited as part of our vision and business plan development and the board agreed that they remain relevant and at the heart of our work and approach.
3.1 Our mission
Making a better future for people and the environment in mining areas.
3.2 Our purpose
we keep people safe and provide peace of mind
we protect and enhance the environment
we use our information and expertise to help people make informed decisions
we create value and minimise cost to the taxpayer
3.3 Our values
we act with integrity
we are open and transparent
we deliver on our commitments
we promote a culture of mutual respect
we recognise that our differences make us stronger
we work with others to achieve our mission
Progressive
we are open minded and innovative
we recognise that the past can help us shape the future
we listen and learn
4. Our vision for 2032
Our 10 year vision remains focused on our mission of making a better place for people and the environment in mining areas and our mission, purpose and values remain at the heart of what we do. Over this period we will need to continue to evolve and adapt, recognising that external factors and context (such as climate change, customer expectation and digital developments) will require this.
We are mindful of the continued ageing of the historical coal assets we manage, the increasing need for low carbon opportunities and innovation and that things we are currently unaware of that will undoubtedly appear, increase in relevance or change through the dynamic times ahead.
By 2032 we will have made real progress in reducing our carbon footprint and achieved our ambition of becoming net zero by 2030. We will be ready to go beyond that, maximising the use of socially sustainable renewables on our sites, increasing habitat and space for nature and reducing waste wherever possible.
We will have worked with others to make strides in understanding and acting on the impacts of climate change adaptation to continually better understand the impacts of extreme weather on ground stability, drainage, risk and potential impacts in mining areas. Clear research, evidence and understanding will help us to make any changes needed to our approaches and influence the funding required to implement them.
Mine water heat and energy storage will be a key part of heat network policy and implementation with a number of schemes operational – including at city level and as multi-functional schemes with other types of heat, which maximises low carbon, stable priced and levelling up benefits across the former coal mining communities of Great Britain.
We will work with a range of partners and seek innovative funding mechanisms to enable this growth. No iron solids will be landfilled – being used for a range of beneficial uses instead. The water from our mines will be used to support drinking water and industrial provision in water scarce catchments and we will be actively working with partners at a catchment level to consider coal mines as a core part of the catchment – with flood storage and water use amongst those considerations.
Our services will help people to make informed decisions, provide expertise and peace of mind. We may provide these globally, where relevant, and complementary to wider England, Scotland and Wales ambitions. As coal mining declines across the world we will be well placed to share knowledge, expertise and practical advice on how mining can be decommissioned safely, sustainably and by maximising low carbon opportunities for the future.
We will keep working with partners to use our expertise and skills to reduce the impacts of other types of mining and things beyond our direct remit, building on the work we have done with Welsh government on tip safety and with other UK government departments to reduce pollution from metal mines.
We will better connect people to their mining history through the provision of information and by making more available the records, pictures and heritage we hold as cost-effectively as possible. We recognise that the past shapes our 3 nations' histories and we will work with mining museums and other partners to bring this alive and better tell the story from past to future. We will do this even when it is hard, acknowledging the mistakes of the past and using this learning to do better.
We will be a more diverse, representative and actively anti-racist organisation that also recognises the importance of levelling up, social mobility and the identities of the coal mining communities in which we have our roots.
Underpinning all this will be our people, systems and ways of working. We will embrace the opportunity of new technology and continued digital transformation to provide better, more accessible customer service, improved monitoring and operational delivery, make our information easier to connect and engage with and release efficiencies.
We will measure progress in social and environmental terms alongside financial aspects of reporting.
We will work with the UK government to recognise these ambitions, changes and the further evolution of our work through refreshed legislation, which is fit for the future. We will also seek a change to our name which better reflects the nature of our work and ensures we can keep recruiting talented people and are able to work effectively with environmental and innovative partners in the long term.
5. Progress against our previous business plan
We have delivered strongly against our previous business plan, which was published in March 2018 and covered the period 2018 to 2023.
We have regularly reviewed our plan as we delivered against it and whilst the 'what' we do has remained largely the same we have made more significant changes to 'how' we work. These are reflected in our mission, purpose and values, our first people plan Great Place To Work and our customer strategy . We have also continued to learn and reflect and adapt to a rapidly changing world.
You can find more information in our annual reports and accounts for that period.
6. Business plan 2022 to 2025 themes
6.1 deliver for the communities we serve.
We are a practical operational organisation, which delivers a number of core, statutory duties across Great Britain to help keep people, drinking water and the environment safe from the impacts of our mining legacy. This includes 24/7 incident response capacity.
We are committed to doing this in a customer and community focused way. We act with integrity, do what we say we will and listen and learn so that we can continually improve.
Working with and through other partners we can provide a joined up response and maximise the outcomes that can be delivered. This helps us to deliver on our mission to 'make a better future for people and the environment in mining areas.'
We have made significant progress on this through our previous business plan.
Here is one example of this:
on 25 September 2021, a serious subsidence incident involving 8 flats was reported in Saltcoats, Ayrshire, Scotland
we worked closely with the local council to provide direct support to the residents evacuated from their properties
we continue to proactively engage with the local community to provide reassurance to keep them informed about the remediation works
The next 3 years
Since our creation in 1994, we have had a strong focus on technical expertise, professionalism and delivery to solve the more routine and complex problems we face in relation to our mining legacy.
Over the course of the previous business plan, we have strengthened our focus on customer and community engagement and listened to our customers and partners, so that we could prioritise action and development in the areas that make the biggest difference. This approach underpins our thinking for the next 3 years.
We recognise that people and communities have differing contexts and perspectives. When working with communities and residents through engagement, we will treat every case as unique and work with people to reach the best outcomes we can, using the legislation and public money guidance that we have to work within.
We will actively promote who we are and what we do in coalfield areas so that communities know when and how to contact us and be confident that we will provide timely information, expertise and support whenever it is needed.
To support this we will strengthen existing relationships with local partners and stakeholders and look to identify further joint working opportunities to deliver better outcomes.
We will use our estate and information effectively to enable regeneration and development for the benefit of communities. We will build on customer feedback to further improve our digital services, making our information more accessible and increasing the self-serve options we know our customers want.
We recognise that all customers are individuals and so our customer processes will consider individual circumstances and changing needs. We will seek feedback from residents, local partners and wider stakeholders on our services to help us to continually learn and improve.
Underpinning all this is our commitment to provide effective and empathetic incident and emergency response and to deliver our core work to protect life, drinking water and the environment.
How we will know we are succeeding
We will improve our frontline delivery services for our customers so that we deliver more outcomes and are easier to do business with.
By April 2025 we will:
treat an additional 13 billion litres per year of mine water to prevent pollution of drinking water, rivers or the sea by 2025 – this is an increase of more than 10% on current volumes (128 billion litres a year).
resolve 90% of subsidence hazards and claims within 12 months
use our information, services and estate to enable 300,000 hectares of regeneration and safe development for local communities in the former coalfields
achieve ServiceMark accreditation for our service standards from the Institute of Customer Service
This will be underpinned by work to:
further modernise and professionalise our 24/7 incident and emergency response capabilities – this will include working to become a Category 2 responder under the Civil Contingencies Act
deliver even more in partnership to ensure wider outcomes
be more visible, so that customers and partners are more aware of our services and how we can help
More detailed plans underpin this theme. Read more about our customer standards and read more about our customer strategy .
6.2 Ensure sustainability
We are committed to becoming a more sustainable organisation, and want to use our work to help deliver positive change in the communities we support. This includes real consideration of environmental and social sustainability and factoring this thinking into our decision making and reporting.
To do this we will work with others, sharing learning and taking practical action to move towards our ambition to be a net zero organisation by 2030 as has been committed to by our board.
We will continue taking action to decarbonise our activities and maximise natural carbon sequestration at our sites. We will also take action to support nature recovery by managing our sites and estate in the best way possible and to take a circular approach to our work, minimising waste and the use of natural resources.
we have installed solar panels at several of our sites and now generate approximately 1.4 GWh of renewable energy every year
this saves £200,000 and 314 tonnes of carbon each year
the learning we have taken will inform further renewable schemes in this business plan
Over the course of the previous business plan we have taken action to increase self-generation of renewables from our sites and consider environmental benefit through our management.
In the next 3 years we will increase the pace of change so that we can make clear, measurable progress towards decarbonisation, using our estate to help nature recovery, increase access to our sites and consider social benefit in our thinking and decision making.
We will minimise resource use, retain materials within the value chain and support local economies through our procurement practices.
The majority of this will be done through undertaking our core work more smartly and maximising multiple outcomes wherever possible.
We will take action to decarbonise by using less energy to carry out our operations, increasing on site generation of renewable energy and reducing emissions from construction by using lower impact materials and design.
We will also use this period to identify and quantify even more challenging areas – for example uncontrolled fugitive emissions from abandoned mines and indirect emissions generated from the small number of active mining licences.
We will take action while also using these 3 years in an enabling way – undertaking further research and development to support our net zero ambitions and benchmarking the habitats and biodiversity across our estate, to inform how our sites can be improved for nature and provide nature-based solutions.
We will learn more about the impacts of climate change on our mine assets and estate, so that we can develop and implement plans for cost-effective climate change risk management and adaptation, and be ready to respond to an increased number and/or higher impact incidents. We will work with communities, partners and fellow emergency response organisations to be even more prepared.
We will evolve our decision making and reporting to more clearly demonstrate our environmental, social and other impacts, challenges and benefits alongside financial aspects. We will take a transparent approach to show our progress and challenges.
We will make further clear progress on our journey to achieve net zero carbon by 2030 and to deliver wider environmental and social aspects of sustainability.
reduce greenhouse gas emissions from our estate, operations and travel by 65% from our 2017 to 2018 baseline
implement integrated reporting that uses evidence-based and measured targets to show our commitment and progress on our sustainability goals
understand and recognise the impacts of climate change and extreme weather events on our estate and operations with a clearly defined adaptation plan
have a nature recovery plan and will demonstrate how our estate and operations are being optimised for nature's recovery
baseline nature quality and biodiversity assessments across our estate
work collaboratively with our supply chain to maximise environmental, social and local economic benefit from procurement
further plan and adapt for climate change impacts on our assets and to help inform communities, partners and other emergency responders
6.3 Work with others to create value
Value creation (financial, environmental and social) is key to our thinking and we are constantly looking for new innovations and efficiency to deliver better outcomes, new opportunities and/or savings for the taxpayer.
We are passionate about mining communities both on the coalfield and beyond and use our information, skills and expertise to give confidence to those who live and work in these areas.
We enable opportunity and benefit, where possible, from our mining legacy. For example mine water heat schemes can provide heat and hot water for homes and businesses.
We hold unique knowledge, assets and data, but recognise that we don't have all the skills or direct influence needed to maximise the value we can generate.
Our experience over the past few years shows that working with both public and private sector partners on joint projects benefits both parties and can provide better and faster outcomes.
We will build on that model as we bring data, products and services to market and develop new initiatives, ensuring we are always customer-focused and easy to work with.
we have worked with a number of partners to explore new options for ochre – an iron rich by-product from our mine water treatment schemes – to change it from a waste sent to landfill to a beneficial product
a groundbreaking project with the Merseylink consortium involved treating soil heavily contaminated with arsenic at the Mersey Gateway toll bridge site in Cheshire
as well as bringing sustainability benefits, by cutting carbon emissions and preventing landfill, it is estimated that safely reusing the waste material saved around £2 million
this innovative collaboration has been recognised with 2 awards, best re-use of materials and best infrastructure project, at Environment Analyst's Brownfield Awards 2020
Over the course of the previous business plan we have focused our broad innovation programme of ideas into a smaller number of purposeful projects. In the next 3 years we will work to make more of these a reality and to scale up successful projects we have already delivered.
We will continue to seek to deliver value beyond our remit by supporting the delivery of key government priorities across England, Scotland and Wales such as net zero carbon, levelling up, climate justice and equity for future generations.
Mine water heat is our most exciting opportunity, with the potential to provide stable priced, low carbon and Great British generated heat for homes, businesses, industry and agriculture. With the first English scheme online and at least one more scheme going 'spade in the ground' this year, we have seen significant media and political interest, and have a pipeline of potential projects.
To scale this up faster we will need to work with governments and with public and private sector partners. We will also develop and raise awareness of wider mine water opportunities including cooling and heat storage from other green energy sources such as wind power.
We will build on our understanding of the by-products that we create to open new markets and significantly reduce the need for any of the material that we produce to go to landfill.
We will expand the services we provide to other organisations by demonstrating the value and expertise we bring. We will consider how we could support wider government work overseas, as countries look to 'power past coal' and decommission their industry as part of their net zero carbon plans and COP26 commitments.
The property and development market is changing rapidly and the future for property transactions is increasingly digital, with lending and legal organisations requiring access to well-structured data rather than standard reports. We have established strong connections and partnerships in this sector, and working with partners we will continue to update our data and digitise it for use in new and improved ways so that we can be dynamic to the needs of our customers.
We will also continue to work with lending institutions, surveyors and solicitors about our work and role to ensure they are aware of what we do, so that we can continue to give confidence to all those involved with buying and selling homes, land and property in coalfield areas.
All of this will be underpinned by continued research and development (R&D) and working with universities and partner organisations, to better inform our work and enable us to make decisions underpinned with science and evidence, to give confidence to our clients and customers.
We will generate more value and deliver wider environmental and social benefit from our assets, services and work.
influence and enable 4 large operational mine water heat schemes across Great Britain
re-use or recycle 95% of the iron ochre and iron solids generated from our mine water treatment schemes to prevent disposal in landfill
increase our service delivery to partners by 30% from our 2021 to 2022 baseline of £2.49 million a year
assist the lending industry in making faster decisions for homebuyers on the coalfields
support and encourage government policy in England, Scotland and Wales to facilitate heat networks and mine water heat in particular
explore alternative funding and enabling options and/or pilots working with public and private sector organisations.
engage with the property sector to support the housing market on the coalfields
develop strong relationships with key lenders and work with partners to support the streamlining of conveyancing for the home and retail markets
More detailed plans that underpin this theme, our Mine Heat Opportunities Framework and By-products Opportunities Framework, are both due to be published in March 2024.
6.4 Create a great place to work
Great people are at the heart of what we do – we can only deliver the important work we do to keep people safe, protect the environment and maximise opportunity if we can attract, recruit and retain them.
To do that we have to be a truly 'great place to work' that attracts diverse talent across all parts of Great Britain and helps them to feel valued and respected with the opportunity to grow and develop.
We want to be an employer of choice that is vibrant, dynamic and modern and promotes an inclusive, wellbeing-centred culture underpinned by our values.
We have already made good progress on these ambitions. Our original Great Place To Work plan was developed and launched in 2018 with a 5 year action plan to create a sustainable, skilled and developed, more diverse and motivated workplace that better enabled us to deliver for the customers and communities that we serve.
Our first Great Place To Work plan has helped us to create a more people-focused environment with wellbeing, inclusion and our values at the heart of how we do our work.
Over the next 3 years we will build further on this, focusing our effort in 4 key areas:
Leadership and learning
we will develop great managers and leaders, who can make holistic decisions and balance business and individual needs
we will provide the tools, advice and expertise to support them, and learning and development for all to maintain technical skills and expertise and develop new skills for the future
we will continue to work to transfer knowledge from those with first-hand experience of mining industries to other colleagues
Safety, wellbeing and inclusion
we will continue to prioritise mental health and wellbeing alongside health and safety in all we do
we want a culture where people feel safe, can belong and are able to bring their whole selves to work
we encourage diversity of thought, robust and respectful disagreement and an environment where there is no such thing as a silly question
we will encourage a learning culture, where we can learn from mistakes and do better
when we feel valued and included we can better tackle the complex problems and opportunities that our mining legacy presents us with, and provide caring and confident customer service
we will continue to work with partners and a wide range of organisations to support us in achieving this
Engagement and employee experience
we will continue to listen and learn from our people, ensuring everyone has the opportunity to be heard – our staff engagement group, staff forums and networks are important in this
we will run regular people surveys and pulse surveys to allow people to share their thoughts and feelings confidentially and enable us collectively to take action to improve
we will engage regularly and enable staff across the organisation to share their work, celebrate success and learn from each other and from external speakers and organisations
we will work within the public sector framework to provide the best and more holistic reward and recognition package that we can
Modern and dynamic ways of working
we will review and evolve our hybrid working framework to maximise the benefits of flexibility and of recruiting from across Great Britain where possible, while maintaining effectiveness, fairness and efficiency
we will be more dynamic in our recruitment, attracting applications from the widest and most diverse areas possible, and looking at different sources of talent, seeking opportunities to help level up and improve social mobility wherever we can
we will keep working with and learning from partners across all sectors to share best practice, benchmark our approaches and learn together
We will be an employer of choice where our people feel they can belong. We will have an inclusive culture with a strong focus on wellbeing, learning and development. We take pride in delivering important work for the communities we serve and live our values.
make demonstrable progress towards our workforce being more reflective of the diversity of the communities we serve across Great Britain
support levelling up by taking action to improve social mobility and providing apprenticeships for individuals who live on the coalfield and have a family connection to mining
achieve a 5 star rating in the British Safety Council 5 Star Health, Safety and Wellbeing Audit
increase our employee survey engagement score by 10% against the 2019 benchmark of 67%
provide targeted learning and development for managers and staff, reinforcing our mission, purpose and values and maintaining and developing our technical skills and expertise
develop a recruitment and resourcing plan that supports our equality, diversity and inclusion plan and reflects the changing work environment and hybrid opportunities
review and evolve our people policies and processes to ensure they are effective, empowering and inspire more than baseline compliance
More detailed plans that underpin this theme. Read more about our equality, diversity and inclusion plan and read more about our anti-racism plan .
6.5 Make us fit for the future
Our plan is ambitious and we need to enable it through effective and customer-focused systems and approaches, which support our priorities efficiently and well.
Our information, combined with our people's deep understanding of the risks and opportunities that past mining presents, sits at the centre of everything we do.
We hold authoritative data on more than 170,000 mine entries along with surface and underground mine workings that sit beneath approximately 25% of all properties in Great Britain.
This data is updated daily from information fed in from our day to day work in mining areas. It underpins all our work and produces approximately 200,000 mining reports annually. This is crucial to our work and can support the work of our partners.
Through this period we will continue to update and modernise it for new purposes, and continue to update the supporting IT infrastructure that underpins it and other systems.
We have already begun to migrate our systems to a cloud platform to provide increased resilience and flexibility. We have taken learning from the COVID-19 pandemic and recognise that future systems need to make it easy for colleagues to deliver services and collaborate with each other, our supply chain and our partners whether in the field, at home or in the office.
All of our supporting teams play a critical role in enabling frontline delivery and incident response – whether they are warning and informing local communities; ensuring simple finance systems, that mean a family can be evacuated from a subsiding house at a weekend; or ensuring that we procure services effectively and manage our programmes in the most efficient way to make the most of every pound we spend.
Over the next 3 years we will make it easier for them to do their work in supporting the frontline communities we serve.
Over the next 3 years we will build on the progress made since 2018 by ensuring that we are fit for the future, focusing our effort in 4 key areas:
Better services for our customers
we will engage with our customers in the innovation, design and development of our systems and services – working to understand their needs and improving the customer experience by using 'digital by default' systems that allow our services and information to be accessed at a time convenient to them
all new transactional systems, services and processes will adopt the GOV.UK design, service and inclusivity standards and we will independently test and assure our services
we will simplify and update our website based on feedback
Modernising our data and information
we will continue to develop and update our data and information to meet the needs of our business and customers and ensure we follow the FAIR (Findable, Accessible, Interoperable and Reusable) data principles
our records management procedures will ensure all data and information has clear ownership and is regularly reviewed
where possible we will make available online our historic data assets, including our plans and photographs, so that they may be re-used in support of new applications, innovation and education
we will develop a longer term plan for our data to ensure that it remains relevant and able to be used by others to enable wider outcomes for businesses and communities
Collaborative tools for our people
we will use technology and tools to create a flexible and collaborative modern working environment, promoting a 'One Coal Authority' approach and enabling our people to work smartly wherever they are located
we will evolve hybrid working as we learn from it, adopting smarter working practices that allow colleagues to contribute and feel included wherever they are and reducing unnecessary travel – collaboration will also allow closer working with our partners and supply chain
Resilient systems and processes
we will refresh our infrastructure with modern technology so our systems are accessible, efficient, resilient and future proof
technology, system design and intelligent use of our information to drive decision making will support our sustainability and net zero carbon objectives
our mining information systems will be simplified, updated and operating in the Cloud – ensuring that they are resilient, future proof and offer flexibility to support an increasingly complex organisation and the needs of our customers and partners
we will continue to use commercial off the shelf, streamlined back office systems for our more regular applications
where appropriate, over the next 3 years we will rationalise around the Microsoft 365 cloud platform to provide our people with a suite of joined up tools that promote efficient working and internal and external collaboration
We will develop modern, resilient systems and processes that are fit for the future, support our people and make it easier for our customers and partners to do business with us.
update 100% of our strategic IT systems and run them in the cloud
make our digital services and information more accessible, relevant and with increased self-serve options – 100% of services will be digital by default and 100% of our new transactional systems will follow GOV.UK service and design standards
make demonstrable progress on implementing systems that allow simpler, improved collaboration within the organisation and with partners
make demonstrable progress in improving our Findable, Accessible, Interoperable and Reusable (FAIR) data self-assessment ratings
develop and deliver further customer centric, efficient services with pace, building internal and external feedback into our work
maintain and further develop effective governance, risk, records management and business planning processes, and more clearly embed our programme office approach into all projects to improve planning, delivery, benefits and efficiency
learn from other organisations across the public, private and charity and voluntary sectors
A more detailed plan that underpin this theme, Our Data and Information Plan, is due to be published in June 2023.
7. Our people
Steve, mining consultant and information manager and Staff Engagement Group representative, shared with us what he thinks makes the Coal Authority a great place to work:
Having worked with the organisation for a long time, the one thing that hasn't changed is that everyone is comfortable being open and honest about who we are. This enables excellent relationships with customers and colleagues and allows us to enjoy working in a truly inclusive environment.
Mathura, project manager in the environment projects delivery team and co-chair of our race equality network, shared with us what changes she has seen since she started working for us:
Since I joined, we now have a more inclusive workforce and many networks, which allow staff to share their thoughts in a safe space. Within our sustainable project delivery, it's great to see us taking more steps towards our net zero carbon goals.
Julia, executive assistant to the community and emergency response director, shares how the Coal Authority is evolving:
I joined in June 2021, it is constantly changing and progressing. Even in the short time I have been here we have moved from working from home to hybrid, created a new directorate and formed the new business plan. It is never static.
Sean, web developer, shares his pride at being a member of the Coal Authority:
I remember the first all-staff call I attended, and being in awe of the work we undertake to protect local communities – I had a genuine sense of pride to be a part of an organisation that is making a real impact on people's lives.
Alicia, from our project management office, shares what inspires her about the Coal Authority:
Lots of things, but I'd like to mention the more fun little things we fit in, like rounders, quizzes, step challenges, photo competitions and being part of the networks that bring people together from across the organisation that you might not otherwise talk to.
Darren, head of tips response, shared with us what he most wants to achieve out of his role:
To continue ensuring public safety relating to disused coal tips, and to educate others about the importance of this area.
Is this page useful?
Yes this page is useful
No this page is not useful
Help us improve GOV.UK
Don't include personal or financial information like your National Insurance number or credit card details.
To help us improve GOV.UK, we'd like to know more about your visit today. We'll send you a link to a feedback form. It will take only 2 minutes to fill in. Don't worry we won't send you spam or share your email address with anyone.