ACP Statement on Permitting for Mining Needs Act of 2023
ACP Statement on DOE National Transmission Needs Study
ACP Applauds First-ever Gulf of Mexico Offshore Wind Lease Sale
News 0 (Current item)
News 1 (Current item)
News 2 (Current item)
Project development facts
Clean energy projects must locate a site, secure financing, conduct environmental reviews, find buyers for the power, obtain permits, and communicate with local stakeholders. Getting the development process right ensures projects are profitable, have minimal environmental impact, and are embraced by the community.
A Majority Renewables Future
This first-of-its-kind study details clean energy's potential to unlock economic growth and achieve majority renewable electricity generation within the next decade.
Bringing clean energy projects to life.
Clean energy companies are experts in finding the perfect area for new wind and solar farms and energy storage facilities. Companies must secure each of the elements below to move a project from development, through construction, and into operation.
Failure to successfully navigate any one of these issues can result in a shelved project. These steps are necessary to ensure profitable projects, happy host communities, and responsible stewardship of the land.
Adequate resources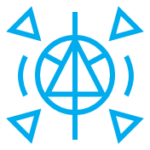 Developers typically review several years of data to measure wind speed or solar strength and consistency at a potential location.
Community support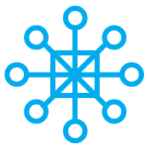 Developers work hand-in-hand with host communities, gaining support through outreach, engagement, and transparency.
Landowner partners
Most U.S. wind and utility-scale solar projects are located on private land, so developers work with landowners to lease land.
Wildlife & environmental studies
Developers work closely with federal and state authorities to identify and mitigate potential impacts on land and wildlife.
The wind, solar and storage industries are carefully regulated. Developers must secure proper permits from all levels of government.
Transmission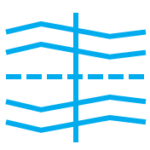 Access to transmission capacity is essential. Developers use existing transmission when possible and build new infrastructure as needed.
Clean power buyers
Developers secure a utility or other entity to purchase power generated by the clean energy project, often before building it.
Investors are typically large banks that carefully review the business plan, ensuring the project is a good investment.
Decommissioning
Before a project is built, developers plan for end-of-life equipment removal and land restoration.
Join American Clean Power
Take a seat at the table as we discuss the most important policy decisions facing our industry, exchange information and best practices with other leaders, receive exclusive policy briefings and invitations to attend industry events, and gain access to proprietary industry data and tools that can help grow your business.
Stay informed
Subscribe to American Clean Power and receive the latest renewable energy news, policy updates, and opportunities to get involved.
6 Project Development Fundamentals All Developers Should Know
To download a PDF version of the Six Pillars of Project Development , please fill out the form at the bottom of this post.
The development of utility-scale, grid-connected renewable energy projects is a complex venture encompassing multiple workstreams which must advance in parallel, each with their own subject matter experts and competency requirements. While any one individual rarely has specialized knowledge across all workstreams, it's valuable for a project team to have a working understanding of the process as a whole.  
In LevelTen's experience, renewable project development has six foundational pillars teams must navigate in order to bring their projects to market: 
1) Land and Site Control 
2) Interconnection 
3) Permitting
4) Design and Engineering
5) Power Purchase Agreement (PPA)
6) Project Finance
Each of these six pillars exhibit their own binary risk which, if not properly understood and managed, can derail a project that might have otherwise succeeded. It's our goal to ensure developers have the tools and knowledge they need to bring more renewable energy projects online in an efficient and gainful manner.
An intentional and coordinated process across all workstreams with a full appreciation of the complexities each of the first five pillars bring will result in a fully "de-risked" project, ready to be funded (the sixth pillar) and constructed to bring more carbon-free electricity onto the grid. Below, we provide perspective on managing the risks developers should bear in mind as they progress through each phase of project development.  
Pillar 1: Land and Site Control - "Focus on the little things early"  
Site control involves securing the rights to use property to develop, construct, and operate a project for the term of the project's expected life. The governing document for site control is typically an option or lease agreement, which gives the developer the right to lease or purchase a property at some point in the future. Option or lease agreements typically provide for a low- or zero-cost period for early-stage development (3-5 years), thereby aligning cash cost for the site lease to when the project will begin to generate revenue. Property taxes, tax abatement agreements, and clarity on who pays which taxes, must also be addressed.
Fatal flaws in this stage can arise in the form of easements, mineral rights, pipelines and railways, drainage tile, and other issues the property owner may not have prior knowledge of. A title report and an ALTA (American Land Title Association) survey can provide significant comfort that site control is de-risked. What's more, a positive relationship with the landowner early on, and preliminary diligence into possible problems, can mitigate risks later on when significantly more development capital is on the line. Real estate and title aspects can be extremely nuanced, and experts should be engaged during this process.
Pillar 2: Interconnection - "The jump ball"
With site control handled, the next crucial step is ensuring that once built, your renewable project can be connected to the larger grid. In order to do so, an interconnection agreement from your region's ISO/RTO will be needed.  
The process of attaining an interconnection agreement has several steps which vary slightly depending on the regional authority. In general, it can be summarized as: 1) application submission, 2) feasibility study, 3) system impact study, 4) facilities study, and 5) interconnection agreement.
Value for a project is created out of the gate with an application to the ISO/RTO, and acceptance of the application provides the awarded developer with a monopoly on the ISO/RTO's queue position for some time. However, once the project has been accepted in the queue, attention turns to system impact costs, which can take time and requires regular premium payments to the ISO throughout various stages of study.
Some degree of pre-application due diligence and analysis can be conducted by knowledgeable transmission experts, but ultimately, the formal interconnection study conducted by the local ISO/RTO will always get the final say. Project risk management requires avoiding significant expenditure on other workstreams until the system impact costs have been verified.  
Pillar 3: Permits and Environmental Considerations - "Not in my backyard"
Federal, state, and local jurisdictions require a host of environmental and construction permits before project construction begins, including permits for various species of concern, and habitats such as wetlands and forests. Permits may also be required from historical, cultural, or archeological authorities, the FAA, and federal and state departments of transportation. Property tax agreements can also be included as a permitting workstream, and other jurisdictional taxes also need to be considered and managed.
Studies and surveys require significant lead time, and hearings followed by permit issuance and statutory appeals processes can be lengthy and expensive. Early and active engagement with the local community and permitting authorities will not only build regional support, but will also make your project more attractive to corporate offtakers who are increasingly scrutinizing how developers work with local communities . Best practices include using local workforces, implementing organizational diversity measures, going above and beyond with project siting to ensure minimal wildlife impact, and ensuring supply chains are free from human rights violations. Such efforts will help build positive local relationships, will make a project more attractive to potential buyers, and above all, creates many positive impacts beyond the carbon-free electricity a project brings online.
Know where you are going from day one with a comprehensive permitting matrix, and identify environmental studies with long lead times early. Planning proactively and identifying potential friction points can dramatically expedite the permitting process.
Pillar 4: Design and Engineering - "That dog don't hunt"
A negative deviation of 5-10% in construction cost can vaporize a developer fee. Fortunately, staging design and engineering is under the control of the developer. Timing and cost can be staged strategically to decrease uncertainty around cost of construction, and increase certainty with site optimization and energy production.
A feasibility study should be conducted early on in order to rationalize additional expenditures across workstreams. An experienced engineering firm — ideally one with a local presence and familiarity with the AHJ's (authority having jurisdiction) requirements — will be required for 100% design, Issued for Construction (IFC) documents. Early identification and engagement of the design team will minimize unforeseen expenses as the project advances to construction. Onsite wind and solar resource assessments are also needed to accurately estimate the project's likely net capacity factor, and to secure financing.  
Financeability requires a high degree of certainty on the construction costs and project performance. Balance of plant and equipment contracts, whether provided by the owner's engineering firm or bid out to third parties, are highly complex. Include experienced partners in both contract structuring and construction management to manage these complexities.
Pillar 5: Power Purchase Agreement (PPA) - "Know your node"
Discussion of PPA contracting presupposes that the developer has assessed and reassessed the intrinsic power economics of their project throughout the project development period, including nodal energy, basis risk, project generation capacity (i.e., REC creation), and potential ancillary services revenue that might accrue to the project. In addition, it assumes that the production resource has been technically and probabilistically assessed along the way. The revenue a PPA brings will support the project cost (as well as a reasonable development fee), and the intrinsic value of this revenue underpins the profitability of the project. A PPA, or another form of price hedge, is merely a risk transfer mechanism which mitigates cash flow volatility for the project finance market.
Financing markets still demand a 10- to 15-year PPA, largely a product of tax equity requirements for hedge coverage beyond the tax equity clawback period and/or flip date. For more information on PPA structures, visit Acceleration , the LevelTen Blog. 
Pillar 6: Project Finance - "Your project is a financial instrument"
Essentially, the fully mature development project is a structured financial instrument for the project finance market. Whether financed directly or sold to an infrastructure fund or a large IPP, each party is held to capital market dynamics and discipline. The project finance market is a wicked taskmaster requiring a battery of third party reports and confirmatory analysis, such as a market study, basis study, resource study, independent engineers report, and more. 
Delivering a project without the requisite boxes checked is akin to delivering no project at all (as in, no financing and no construction). In the present environment, projects delivered to the financing market correctly have an essentially infinite amount of low-cost capital available to them for construction. The developer fee, value add, or profitability to the project developer accrues at financial close, depending on project economics and capital markets demand versus alternative investments in the market. Project finance requirements should be understood from the early stages of the project, and we recommend engaging market-savvy experts who are in regular dialogue with institutional investors in cash equity, tax equity, and debt financing.
Developing renewable energy projects takes a great deal of foresight, strategic planning and prioritization, and thoughtful considerations regarding the many stakeholders involved. With renewable energy demand rising rapidly, the project development landscape is only poised to become more competitive, and proactive management of these six pillars will be essential in ensuring your organization's continued success in this exciting industry. AtLevelTen, we know the success of renewable developers is essential in creating a sustainable future, and our project development experts are here to support you and your team as you continue the important work you do. 
‍ For a deeper dive into project development fundamentals, please download our free PDF guide, "The Six Pillars of Project Development," by filling out the form below. If you have any questions about participating in the LevelTen Platform, you can reach us at [email protected] .
Patrick is an accomplished business development and energy finance leader with broad strategy, capital markets and transaction execution experience. His professional background includes project and acquisition finance, tax equity, commodities structuring, infrastructure private equity, restructuring and M&A. Prior to joining LevelTen, Patrick led teams at Sunnova Energy Corp., Riverstone Holding's conventional power platform, Constellation Energy and Deutsche Bank. Patrick has closed energy and industrial debt and equity financings in excess of $25B, including multiple renewable energy successes. Patrick received his undergraduate degree in economics from University of Virginia and masters degree in business from Darden. He is an avid conservationist, having served on multiple boards and committees, most recently as an award-winning mentor for the CleanTech Open and as a mentor for Austin Technology Incubator at the University of Texas.
As Asset Marketplace Manager, Clare oversees all Asset Acquisition RFP and Asset Auction processes.
Continue reading
Webinar: Maximizing Success on LevelTen's Platform through Bilateral Deals
Now Available: CFO-Ready Analytics™ on Market-Indexed Price Offers
Webinar: Best Practices for Crafting Your Renewables M&A Letter of Intent
Subscribe to the acceleration blog.
+34 91 43249 87

[email protected]

Serrano 240 28016, Madrid, Spain
Energy Buyers
Energy Marketplace
Asset Marketplace
RFP Automation
MarketPulse
PPA Price Index
Performance Monitoring
Company News
Acceleration Blog ➔
Resources ➔
Bass Connections
Search form.
Bass Connections Model
Contact Information
For Universities
Project Teams
Global Health Student Research Training
Summer Neuroscience
Frequently Asked Questions
Student Stories
Opportunities for Reflection
Student Advisory Council
Student Research Awards
Mentoring Awards
Collaborative Project Expeditions
Foundational Research Modules
Opportunities for Faculty
Faculty Perspectives
Course Design Resources
Team Resources
Theses and Dissertations
Annual Reports
Program Evaluation
Virtual Showcase
Special Initiatives
ENERGY 588 : A Practical Introduction to Solar Energy Project Development in The U.S.
Spring 2023, instructor: luana lima, jackson naftel.
While most of the electricity in the U.S. is generated using fossil based fuels, there is growing demand for power from renewable sources. Market factors and societal pressures are pushing electric utilities to consider, and in some cases, embrace renewable power generation throughout the U.S. Increased regulatory costs threaten the coal industry, while public awareness of climate change drives corporations and municipalities to demand clean electricity. Meanwhile the installed cost of solar and wind power has plummeted over the last ten years. In this course, we will explore these drivers of change while examining how utility-scale solar energy projects are built.
The intent is to provide a practical introduction to the process of developing utility-scale solar projects in the U.S. by examining the major players and steps in a complex process. Students will learn that professionals with expertise in law, engineering, real estate, public policy, regulation, finance, environmental consulting, and construction must work together over a period of years to get a solar generation facility built. The class will cover project siting, how site control is established, and how land use permitting can affect timelines and budgets. We will explore how utilities oversee the interconnection study process, and why uncertainties related to this can make project management difficult. Students will learn about the necessary real estate due diligence steps required to satisfy investors, including title, environmental and cultural resource assessments. The course will touch on how states regulate the construction of power generation facilities and will explore the financing mechanisms commonly used to provide the capital required to construct a facility. Students will learn the roles of the major stakeholders involved with the development process, with a focus on the "Developer."
JavaScript is turned off in your web browser. Turn it on to take full advantage of this site, then refresh the page.
Skip to content
Skip to main navigation
Skip to footer
Energy & Project Development
As the energy industry weathers a seismic shift in government and business demands, major participants in every sector are turning to our Chambers -ranked energy and project development lawyers to help them navigate evolving regulatory, project development and project financing requirements. We have a long history of serving as trusted counsel to an array of conventional and renewable energy participants, including those in the electric, oil, gas, nuclear, liquefied natural gas (LNG), refining and petrochemicals, onshore and offshore wind, solar, storage, hydrogen, hydropower, and renewable natural gas sectors.
We counsel clients developing and deploying new energy technologies and resources as well as clients investing in the energy sector to seize upon innovative business opportunities as the industry moves toward "greener" generation and satisfaction of ESG targets and goals. We also represent clients engaged in traditional electric power generating projects, refining, and LNG liquefaction and regasification projects. Our lawyers continually monitor developments to stay ahead of issues and advancements, giving us the ability to respond to clients' needs with agility, speed, and informed creativity. Our lawyers counsel clients in connection with the numerous tax and other changes to the energy industry following enactment of the Inflation Reduction Act.
Who We Serve
Our clients include investor-owned utilities, independent power producers, natural gas companies, project developers, financial institutions, private equity funds and other investors and lenders, service companies, commercial users, state-owned entities, petrochemical companies, refiners and integrated oil companies and marketers, independent oil and gas companies, and government contractors as well as corporate entities investing in renewable energy.
Our work includes the following:
Conventional
Nuclear power
Oil & gas
Onshore and Offshore Wind
Waste-to-energy
Transmission
We provide leading-edge, practical advice on today's most complex regulations and transactions. Our lawyers have developed and structured virtually every type of project in the energy and infrastructure space and have drafted, negotiated, and advised on the forms of agreements necessary to properly structure project finance transactions. We partner with clients to assist on the full spectrum of issues, including the following:
Project development
Project financing, including construction, back leverage and tax equity financing
Mergers and acquisitions of single projects, portfolios and corporate platforms
Joint ventures
Build-Transfer Agreements
Cross-border investment structuring
Corporate sustainability and decarbonization strategies
Internal and government investigations, audits, and enforcement
Regulatory compliance
Tax planning and analysis
Project restructuring
Strategic planning and corporate restructuring
Transmission issues
Interconnection agreements
Energy markets and trading
Engineering, procurement, and construction contracts
Land use and permitting
Reliability and cybersecurity
POWER & PIPES Analysis on law and policy trends affecting the energy industry
Up & atom legal and policy trends in nuclear energy, electric power & transmission.
Our electric industry lawyers represent clients on energy-related regulatory matters before agencies such as the Federal Energy Regulatory Commission (FERC), the Nuclear Regulatory Commission (NRC), the DOE, the US Commodity Futures Trading Commission (CFTC), state public service commissions, and state and federal courts.
Compliance & Enforcement
We represent clients at every stage of government and regulatory audits and investigations. Although we work to find a mutually acceptable solution for both the regulatory agency and the client, if the need arises, our lawyers advocate for the client in ensuing litigation, enforcement action, or court challenge. We also partner with clients in reliability-related investigations and audits to identify and resolve compliance issues.
Economic Regulation
Our lawyers represent electric utilities, generating companies, transmission entities, power marketers, and other electric power industry clients in a range of regulatory matters at the federal and state levels. We have experience in rate cases, tariff design and implementation, interconnection agreements, regulatory compliance, administrative litigation, prudence proceedings, default service procurement, and certificate proceedings. We have advised on electric market restructuring and continue to counsel clients on a range of retail and wholesale market issues. We help our clients anticipate and address the novel issues associated with increasing distributed generation, microgrid development, and energy efficiency and storage.
Mergers, Transactions & Corporate Restructuring
We blend our regulated electric business knowledge with diverse business and finance, antitrust, employment, and other relevant experience to advise clients as they evaluate existing business structures. The team counsels clients on the advantages of mergers, acquisitions, and other transactions and structures, including the divestiture or reorganization of assets. We advise on regulatory structuring, energy investment regulatory matters, and energy project and investment portfolio management questions.
Nuclear Power
Morgan Lewis's market-leading nuclear energy practice represents governments and businesses as they seize opportunities in the nuclear sector. Collaborating across our global offices, we assist our clients with a full array of regulatory, litigation, and transactional needs.
Our lawyers represent companies across the spectrum of nuclear regulatory and adjudicatory matters, such as the acquisition of nuclear facilities and in the reorganization of nuclear assets. These transactions call on our informed command of the interplay between commercial and regulatory considerations in the transfer of licenses under US or non-US regulatory regimes, as well as our demonstrated ability to resolve specialized tax problems, antitrust questions, insurance issues, and complex employment and labor relations issues. We also are active in negotiating engineering, procurement, and construction contracts on behalf of new plants.
We work closely with clients on all aspects of new reactor projects, and we help clients in developing nations comply with the legal regulatory framework for nuclear projects.
Current Nuclear Plant Regulation & License Renewal
We counsel nuclear utilities on nearly every aspect of nuclear licensing, regulation, and related investigation, enforcement, and adjudicatory matters. Clients turn to us for guidance to recover from regulatory-imposed shutdowns and negative ratings from regulators. Our lawyers conduct investigations for clients and defend them when needed, and we assist with license renewals for existing reactors. To date, we've represented more than half of all license renewal applicants in the United States.
Enrichment & Fuel Cycle
We represent a diverse group of companies involved in uranium recovery, enrichment, and the manufacture and transport of finished fuel products. Academic institutions and manufacturing and healthcare companies that use radioactive materials also call on our services.
Nuclear Waste Management & Decommissioning
Morgan Lewis has successfully handled some of the industry's most challenging radioactive waste management, decontamination, and decommissioning issues. We assist clients with choosing and implementing project models for performing decommissioning, negotiating commercial agreements, and developing decontamination and decommissioning plans. We also counsel on the financial assurance requirements for decommissioning liabilities, and we have experience with trust agreements, investment management arrangements, compliance issues relating to investments, and the tax treatment of decommissioning trust funds.
ENERGY-RELATED SAFETY CULTURE, WORK ENVIRONMENT & WHISTLEBLOWER ISSUES
Our experience has taught us that a company's safety culture, work environment, and whistleblower issues are best addressed proactively and comprehensively. To this end, we offer clients strategic capabilities and sophisticated counsel in the following areas:
Safety and compliance culture, safety conscious work environment (SCWE), and employee concerns programs (ECPs)
Internal reviews and government investigations involving allegations of retaliation, "chilling effect," and other types of wrongdoing
Whistleblower retaliation litigation and enforcement proceedings, including private and government-sponsored mediation
Manager, supervisor, and staff training on safety culture, SCWE, and preventing whistleblower retaliation
Management and executive counseling on emerging safety culture, compliance, and SCWE issues
Regarding proceedings involving alleged whistleblower retaliation, our lawyers assist companies conducting business in the energy industry across the United States with allegations of retaliation brought under various federal energy and environmental statutes, including:
Energy Reorganization Act of 1974 (ERA), 42 USC 5851
Department of Energy Contractor Employee Protection Program, 10 CFR Part 708
Clean Air Act (CAA) 42 USC 7622
Comprehensive Environmental Response, Compensation and Liability Act (CERCLA) 42 USC 9610
Nuclear Regulatory Commission Employee Protection Regulations, 10 CFR 50.7
Pipeline Safety Improvement Act (PSIA) 49 USC 60129
Safe Drinking Water Act (SDWA) 42 USC 300j-9(i)
Toxic Substances Control Act of 1976 (TSCA) 42 USC 2622
Solid Waste Disposal Act of 1976 (SWDA) 42 USC 6971
Export Controls
Morgan Lewis routinely counsels US companies on US Nuclear Regulatory Commission export and import control restrictions. We also advise on US Department of Energy export control requirements, as well as related US Department of Commerce requirements.
Price-Anderson Act
Our team has in-depth knowledge of the Price-Anderson Act and a nuanced understanding of its substantive and procedural aspects required to counsel clients on the act, its implementing regulations, and related insurance coverages.
We advise on coverage under Price-Anderson and related private-sector insurance for nuclear liability claims resulting from radiological incidents and nuclear energy hazards, including but not limited to licensees of the US Nuclear Regulatory Commission and contractors to the US Department of Energy (DOE). We also counsel on the impact of Price-Anderson to companies outside of the nuclear energy industry and universities that handle radioactive materials, posing a risk of nuclear liability. Additionally, our litigators collaborate closely with our nuclear team to defend radiation toxic-tort cases and pursue claims for indemnification from nuclear hazards under Price-Anderson. Our lawyers also advise on the interplay between Price-Anderson and international treaties covering nuclear liability for third parties.
In addition, because Price-Anderson establishes the basis for much of the DOE's nuclear safety enforcement regime, independent of its basis for providing nuclear liability coverage, we advise DOE contractors on self-assessments and corrective action programs that meet the DOE's expectations and nuclear safety requirements and we assist companies in investigating and defending against the DOE enforcement actions and loss of fee awards.
Nuclear Propulsion
The development and use of nuclear propulsion can reduce greenhouse gas emissions from large diesel-powered cargo vessels and shorten travel time to Mars to just a few months. This is not science fiction; it is innovation and investment in next-generation nuclear technology at work—encompassing nuclear thermal propulsion, advanced fission reactors, fusion reactors, small modular reactors, and more.
Morgan Lewis's expansive knowledge of the nuclear industry transcends the energy industry, as clients increasingly look to us to help them navigate the legal challenges tied to nuclear propulsion for commercial marine vessels and spacecraft.
We enjoy the challenges posed by novel technologies and new industries, like those being applied to nuclear propulsion development and utilization. We thrive on collaboration and combining diverse elements of the firm's deep bench of lawyers in new and creative ways. Our work on behalf of clients in this space includes the following:
Analyzing regulatory issues
Helping clients protect their intellectual property
Assisting with government contracts and funding issues
Advising on international trade and classified information
We regularly work with the following departments and agencies, among others:
US Department of Justice
US Department of Energy
US Department of Defense
US Department of Commerce
US Nuclear Regulatory Commission
US General Services Administration
US General Accountability Office
National Aeronautics and Space Administration
US Environmental Protection Agency
Our oil and gas team provides customized, interdisciplinary representation to efficiently and cost effectively address client needs, and partners with clients to develop innovative business solutions to ongoing challenges. We represent a wide array of oil and gas companies before the Federal Energy Regulatory Commission (FERC), US Commodity Futures Trading Commission (CFTC), US Department of Energy (DOE), and other government agencies.
Our dedicated FERC team counsels on regulatory, compliance, and transactional issues arising under the Natural Gas Act (NGA), Natural Gas Policy Act, and Interstate Commerce Act (ICA). We also participate in FERC generic rulemaking proceedings involving policy changes affecting the oil and gas industry. Our CFTC team advises on compliance with Dodd-Frank and the Commodity Exchange Act. We also regularly assist clients in a range of DOE matters, including obtaining authorizations to export liquefied natural gas (LNG).
We advise clients on certification of new natural gas pipelines and storage facilities, ratemaking, and tariff design. We also represent shippers in NGA Section 4 pipeline rate cases and tariff matters, and litigate NGA cases at both the trial and appellate levels. Additionally, we counsel on FERC's capacity release regulations and assist clients with obtaining waivers from FERC's regulations.
Our lawyers handle matters involving the negotiation of gas supply agreements using both North American Energy Standards Board contracts and bespoke agreements, pipeline precedent agreements and related negotiated rate contracts, transportation service agreements for both gathering and interstate pipelines, complex asset management agreements, and interconnection agreements. With respect to ICA pipelines, we handle transportation service agreements and terminal storage agreements.
We advise clients on DOE authorization to export LNG and FERC authorization to construct, own, and operate liquefaction and export facilities. We also negotiate LNG throughput agreements and related terminal use agreements, as well as gas supply and transportation arrangements to LNG facilities.
Our team assists clients in developing internal regulatory compliance programs, conducts employee training, audits internal regulatory compliance programs, and represents clients in formal and informal investigations and audits by FERC's Office of Enforcement and the CFTC's Division of Enforcement.
We partner with clients to identify the scope and magnitude of the risks associated with potential acquisitions, providing regulatory risk assessments to determine how best to handle the regulatory matters at play. We also help clients integrate separate entities' compliance programs by identifying noteworthy differences, assessing the pros and cons of alternative approaches, determining integration options, and recommending a course of action to achieve successful compliance integration.
Oil and gas clients using radioactive or nuclear byproduct material in field equipment (e.g., industrial radiography, level detectors, flow meters, densitometers, well logging, moisture density gauges, and similar equipment) also benefit from our counsel on NRC and Agreement State regulatory issues. We assist clients with licensing, license transfers, regulatory reporting and compliance, security and transport, nuclear antiretaliation laws and policies (including safety conscious work environment issues), decommissioning, internal and government investigations, and enforcement actions.
Renewable Energy
Morgan Lewis lawyers help utilities, project developers, investors, energy service providers, and commercial energy users pursue the increasing opportunities created by new energy policies and technologies and meet evolving regulatory requirements.
New and mature companies alike call upon our lawyers in the United States and throughout the world for advice on:
Renewable energy project development and the negotiation of power purchase agreements
Purchase, sale, and financing of renewable energy projects
Development and integration of distributed generation
Renewable energy credit procurement
Commercial agreements for energy-efficiency retrofits and energy-management systems
Demand response programs for maximizing value in energy reductions
Regulatory compliance, including utility energy-efficiency programs, securities laws, and climate-related disclosures
Permitting and environmental issues
Real estate and land use, including green building issues
Understanding and reducing environmental impacts
Our solar energy clients range from utilities and independent power producers to investors, developers, and retail customers. Our lawyers have experience in the technical, commercial, and business aspects of solar energy. This background helps us explore new opportunities in the expanding solar energy markets in the United States and internationally.
Our lawyers provide strategic counseling to solar energy project developers. We advise clients on power purchase agreements, equipment purchase and sale agreements, real estate and permitting (including US federal lands and environmental compliance), transmission access, and interconnection agreements. Our work with investors in utility-scale and distributed solar project portfolios includes customized diligence and comprehensive corporate advice.
We advised several leading utilities on their first procurements of solar energy and solar energy credits. Our lawyers counseled on many issues of first impression under renewable portfolio standards and now advise on evolving rules governing distributed generation, energy efficiency, and demand response. For solar equipment manufacturers, we design solar equipment supply agreements and warranty programs for both utility scale and rooftop projects. For retail customers that plan to invest in distributed generation, we advise on negotiating power purchase agreements and energy savings agreements as well as the overall benefits and risks associated with developing energy technologies and markets.
Our lawyers are involved in the legal, regulatory, and business undertakings and leading transactions that shape the wind energy industry. We represent developers of generation and transmission projects, equipment manufacturers, financiers, and power purchasers. Our lawyers advise clients on mergers, acquisitions, and other corporate transactions. We also counsel clients on the legal aspects of wind turbine technology development, manufacturing, and sales. Our completed projects total more than $7 billion in financings.
Morgan Lewis lawyers have experience in wind engineering, procurement, installation, and construction contracts; turbine purchase and sale agreements; warranty agreements; operations and maintenance agreements; power purchase contracts; and interconnection agreements. Our lawyers advise wind energy clients on wind park easements, ground leases, rights over federal and state lands, transmission rights of way, and other land use and acquisition matters. We secure necessary permits from local, state, and federal agencies, and we make sure our clients remain in compliance with environmental and land-use laws. Our litigators are available to counsel with and handle disputes if the need arises.
Climate Change, Energy Transition & Sustainability
The energy industry is undergoing dramatic structural changes as utilities, power producers, and regulators implement decarbonization and other energy transition strategies. Companies interested in investing in clean energy technologies, reducing climate-changing emissions, increasing energy efficiency, and working toward sustainability goals benefit from the advice of our energy, environmental, and corporate lawyers with experience in decarbonization and sustainability initiatives and implementation.
We advise clients as they consider how climate change impacts their businesses, and help them reduce their carbon footprints. We negotiate power purchase agreements (PPAs), including virtual PPAs, and assist with the permitting, development, and financing of low-carbon, clean energy generation (including renewable, hydrogen, and nuclear energy) and transmission projects. Our lawyers structure clean tech startups and investment funds; advise on tax incentives and other issues; address project-related real estate and advise on green building issues; and protect intellectual property.
Our team has an extensive background serving clients in a broad range of industries, helping to develop powerful-yet-practical sustainability strategies that deliver cost-effective results in the following areas, among others:
Power purchase agreements, including virtual PPAs
Clean energy project development, purchase, sale, and financing
Distributed generation, including agreements for large-scale solar project deployment at client properties
Real estate and land use agreements, including green building issues and contract negotiation
Carbon trading
Permitting and environmental compliance
Demand response programs for maximizing energy reduction
Waste and recycling requirements, including sustainable management of industrial materials and consumer waste
Regulatory compliance, including climate-related disclosures and marketing
Energy-related tax issues and tax equity investments
Equipment contracts
Intellectual property
Climate change litigation
ENERGY TRANSITION
We regularly advise energy project developers, owners, investors, and corporate energy purchasers during all stages of project development, acquisition, financing, and ongoing operations, as well as on novel issues under federal and state regulations. We advise clients on renewable energy projects involving both traditional and emerging technologies in the energy sector.
We have been analyzing safety and interchangeability issues related to the use of hydrogen and the transportation of hydrogen by pipeline, as well as the production and use of hydrogen as an energy storage medium to overcome local grid constraints and to facilitate the integration of large-scale renewable resources. In addition, we represent clients in the acquisition and development of renewable natural gas facilities and investments in liquefied natural gas, as our utility clients look to attain net zero carbon emission goals.
CLIMATE CHANGE LITIGATION & ENVIRONMENTAL COUNSELING
Our regulatory lawyers partner with our litigation team to defend environmental litigation and enforcement matters, including assertions by state and local prosecutors of environmental contamination giving rise to nuisance, failure to warn, negligence, and trespass. Our lawyers are experienced in air quality and emissions issues, including the regulatory context overseen by the local air quality management districts and the US Environmental Protection Agency. We appreciate the complexities associated with claims arising from the emissions of greenhouse gases and alleged impacts of climate change. Beyond the scientific, factual, and reputational issues that these cases present, there are jurisdictional, procedural, and legal issues that require assessment and strategic consideration.
We also help clients respond efficiently and effectively to government mandates aimed at limiting climate-changing emissions from all sectors, including energy, chemicals, transportation, manufacturing, and agriculture. Our lawyers track legislation, litigation, and regulatory actions involving greenhouse gases to assist clients in navigating this rapidly changing area of law.
ENERGY EFFICIENCY & GREEN BUILDINGS
Our lawyers are knowledgeable in the range of matters relating to green building and sustainable development, including green leasing and issues relating to Leadership in Energy and Environmental Design (LEED) certification. We have negotiated leasing provisions addressing energy efficiency retrofits and LEED compliance, advised on energy efficiency incentives and demand response programs, and worked with clients entering into agreements for energy-building management systems across multiple facilities.
CARBON TRADING
We are well versed in the evolving regulatory landscape surrounding carbon pricing. Our lawyers' detailed knowledge of carbon pricing proposals, combined with their experience developing and executing physical and derivative commodity trading strategies, enable us to advise clients on emerging issues as federal regulators consider how to address carbon trading or pricing as part of a clean energy transition.
Clean Energy Technologies
The water supply industry is undergoing dramatic structural change as providers work to replace aging infrastructure, meet evolving drinking water standards, and develop new supply sources. Our team provides comprehensive service to water supply sector businesses to help them navigate these changes. Our background includes transactions, water utility securities, and economic and environmental regulatory issues, as well as industry-specific labor and employment matters.
Our lawyers represent investor-owned companies, municipal water systems, domestic and overseas corporations involved in outbound and inbound investment, and other water industry businesses.
For more than 50 years, our deep bench of lawyers has represented investor- and municipality-owned entities in rate application, complaint, rulemaking, and certificate proceedings before state public service commissions, as well as related litigation before state courts. Recent cases have focused on:
The recovery and amortization of merger-related costs
The reliability of certain equity cost rate methods under current market conditions
The reasonableness of main extension rules that require customers to fund, in part, the investment needed to bring them service
The permissible use of competitive rate riders to attract new industrial and sales-for-resale load
Single-tariff pricing
Changes in the federal tax treatment of repairs
The ratemaking treatment of gain on the sale of nondepreciable property
In the 1990s, we helped two companies design and obtain regulatory approval of a groundbreaking surcharge mechanism to finance infrastructure replacement projects. Use of that mechanism—the Distribution System Improvement Charge—has since spread nationwide.
As counsel to a water utility trade association, our team has participated in numerous commission and appellate proceedings. These cases have involved, among other things, utilities' rights to retain gains derived on the sale of watershed land and the proper methods of valuing utility property (including contributed plant) in municipal condemnations.
Mergers & Acquisitions
Morgan Lewis lawyers have represented clients in some of the largest water utility mergers and acquisitions in recent years, including the following:
A $400 million purchase of water utility assets
A merger that required the regulatory approval of 11 states
A proposed privatization of the water and wastewater systems of a major US city
The acquisition and subsequent divestiture of the country's largest investor-owned water provider
Our team represents investor-owned companies, municipalities, and financial institutions in the issuance of water utility securities. We also helped two publicly traded water companies develop innovative customer stock purchase plans.
Environmental Regulation
We regularly counsel water supply industry clients on environmental issues that range from Safe Drinking Water Act and Clean Water Act compliance to the disposal of treatment plant residues. We took a leading role in appellate court challenges to rules adopted by the US Environmental Protection Agency (EPA) and various state regulatory bodies. We also represented a major municipal water system when actions brought under the Endangered Species Act and other environmental statutes threatened its water rights.
Labor & Employment
Our lawyers represent many private and public water suppliers in collective bargaining negotiations, grievances, OSHA and US Equal Employment Opportunity Commission (EEOC) compliance, and other labor and employment law matters. We have experience drafting and negotiating labor relations agreements for large water supply construction projects. We also advised a major water utility in connection with union representation elections by employees of an acquired company.
International Investment
With a global network of lawyers, Morgan Lewis advises foreign-based multinational corporations involved in the US water supply industry on finance, tax, and regulatory issues. We also stay active in foreign markets, particularly Latin America, by representing investors in water infrastructure projects and by counseling clients on privatization options.
Draft DOE National Clean Hydrogen Strategy and Roadmap Details Opportunities in Hydrogen Sector
Nrc altering population siting guidance for advanced reactors, press release, chambers usa recognizes 118 morgan lewis practices, 268 lawyers in 2022 edition, morgan lewis receives top rankings in the legal 500 us 2022 guide, dot proposes first-ever mandatory standards for publicly available ev infrastructure, publications.
Terms of Use
Privacy Policy
Cookie Policy
Client Access
Copyright © 2023 Morgan, Lewis & Bockius LLP. All rights reserved.
Energy Project Finance & Development
Practice overview.
Greenberg Traurig's experienced Energy Project Finance & Development Practice has handled some of the world's largest and most sophisticated energy projects. We routinely advise energy companies, utilities, project sponsors and developers, banks and institutional investors, monoline insurance companies and other energy industry participants on a wide range of energy project transactions. Our experience spans the energy industry and includes electricity generation and distribution, and upstream, midstream, and downstream oil and gas projects. We are known for our experience in solar, wind, geothermal, hydroelectric, gas-fired, cogeneration and combined cycle facilities, as well as oil and gas pipelines, transmission grids, and Liquefied Natural Gas (LNG).
Our attorneys help clients navigate virtually all legal aspects of their businesses from turn-key project development and redevelopment design, structuring, financing, and implementation – to regulatory advice and environmental permitting, litigation, and other forms of dispute resolution. The team collaborates with attorneys across the firm's many practice areas and offers guidance in the areas of real estate, construction, insurance and bonding issues, environmental law and regulation, labor law, dispute resolution, and tax law.
Our vast geographic reach allows us to service projects throughout the United States, Mexico, Central and South America, Canada, the Caribbean, Europe, Africa, the Middle East, and Asia. Our international team of attorneys have developed a reputation for their deep industry knowledge, skill and innovation, having guided many first-of-their-kind energy projects in both emerging and developed markets.
News, Insights & Events
Related capabilities.
Energy & Natural Resources
Energy Transactions
Energy Litigation
Renewable Energy
Carbon Capture & Sequestration
Electric Power & Utility Regulation
Upstream Oil & Gas
Oil & Gas Pipeline Regulation
Liquefied Natural Gas