Have your assignments done by seasoned writers. 24/7
Contact us:
+1 (213) 221-0069
[email protected]

How Long should a Research Paper be: from Intro to conclusion
How Long should a Research Paper be?
You may be wondering how long your research paper should be? Well, you are not alone. Many students are always asking about the optimal term paper length. This challenge can be further heightened when your instructor has not provided you with the page limit or word count.
Research papers are quite complex because they are academic writings that are based on your original research concerning a specific topic. This is the reason getting our paper writing help can come in handy to get that A.
No matter the method you choose, your paper should contain your analysis and interpretation of the findings to be complete. When putting all those factors into consideration, students often wonder how long their research papers should be. Let's explore this in detail
Easy navigation table
How Long should each part of a research paper be
Ideally, the most optimal length of a research paper is around 5 pages for short papers and 10 pages for a long one. However, the exact length of your term paper is best determined by your instructor and the instructions that he provides. The same is determined by a number of factors including the extent and depth of your subject.
Factors determining the length of a Paper
The question of how long a research paper should be can be difficult to respond to because it depends on several factors. The most important factors that determine the length of your term paper include;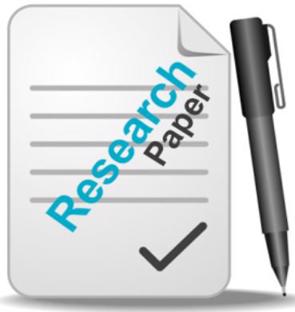 The subject of your research
The number of topics emerging from the subject,
Number and complexity of the subtopics,
The magnitude of your findings
The extent of your discussions and conclusions.
All those factors held constant, it is possible to estimate the length of a less complex research paper if it is demarcated into its sections that include the outline, introduction, individual paragraphs, conclusion, and reference page.
Those are the basic components of a typical research paper . Let's have a look at how long each section should be.
Let us Write your Papers! No Plagiarism
Get that A on your next essay assignment without the hassles. Any topic or subject. 100% Plagiarism-Free Essays.
How a term paper outline should be
An outline is an important part of your research paper. It provides the structure of your paper. It organizes the contents of your term paper into sections.
However, the outline does not contain details about your paper. It only highlights the topics to be covered and the issues to be tackled within those topics.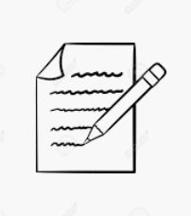 A format of an outline should include the following;
An Introduction
The issue that is being tackled
A literature review
Methodology
Results and discussion
Conclusion and recommendation
There are brief full-sentence descriptions under the five sections that act as guidelines for your research paper. Therefore, the outline should not exceed 2 pages for short research papers, and between 4 to 5 pages for longer papers with 15 to 20 pages.
Order a Brilliant Paper today!
Let us help you get that A in your next assignment. Place your order today, and you will enjoy the benefits.
Optimal Length of a Research Paper Introduction
As we have noted, the length of your term paper depends on the topic and its contents. This applies to the introduction. For a typical 5-page research paper, your introduction should not exceed half a page in length.
However, if you are writing a long essay of 15 pages or more, the introduction may span to a page or several paragraphs. Since most of the research papers given to undergraduate college students are not lengthy, the length of the introduction should not exceed a page.
Recommended length of Individual paragraphs in research paper
Even though there are no definitive rules that determine the length of individual paragraphs in a paper, the most recommended length is between 90 words and 130 words. Any paragraph below 90 words is deemed to be too short to sustain an argument, while one with over 130 words is deemed to be over-argued.
At the same, it is important to note that its length is determined by the length of the paper. When the paper is short, then the paragraphs should be short.
If the research paper is long, then the paragraphs should be longer. However, a paragraph should contain more than four sentences. For some topics like childhood obesity , the paragraphs may be longer so as to incorporate data and statistics in your paper.
Since individual paragraphs should focus on one idea, the length of the paragraph should be determined by the supporting text.
If your idea requires a lot of support in the form of illustrations, examples, statistics, paraphrases, quotes, definitions, causes, and effects, then the paragraph will be longer.
In case the idea presented by the individual paragraph is straightforward and does not require a lot of supporting evidence, then it will be shorter.
The paragraphs add content to the outline. The outline provides topics, subtopics, and guidelines, while the paragraphs add content and further explanations.
How Long should a Conclusion be
A conclusion is a very important part of your research paper. This is because you, as the author of your paper, are wrapping up everything you have discussed in your paper. Basically, the length of the conclusion is determined by the length of your paper.
The longer the paper, the longer the conclusion, and the shorter it is, the shorter the conclusion. A conclusion should not be below 3 sentences. It will take a few hours to write all these components of your paper.
Even though this is the case, an effective conclusion should have the following characteristics.
Characteristics of a good term paper conclusion
Restatement of the topic of your research
Restatement of your thesis. This statement should not be identical to the statement you wrote in the introduction.
Provide a summary of your main points. Do not provide any new information.
You can also add up the points to further explain the significance of your points.
Make a call to action if it is appropriate or significant to your paper.
Respond to the "so what" question. This requires you to explain the context of your paper and why it matters to the readers.
From this, it is evident that the conclusion is very important in your research paper. You may not include all the above, but it is important to restate the topic, the thesis and the main points in your paper. Check our research paper writing guide to learn more how on writing these parts
How long should the Reference Page be?
The length of the reference page is completely dependent on the number of sources you have used in your paper. Your paper may be lengthy while having a few sources, while other papers can be shorter with more sources.
A good term paper should have a reference page listing all the sources of your information. Provided that you list the sources in the right referencing format like APA and MLA , the length of the reference page is not definitive.
Let your paper be written by a Team
A team avoids plagiarism and has checks and balances to guarantee a quality and ORIGINAL paper
How long should a term paper be for high school?
Most teachers in high schools require their students to submit 3 to 5-page research papers. Those are the normal research papers assigned within the semester. However, final research papers like the English 102 papers are between 5 and 7 pages.
What is the optimal graduate paper length?
Even though the topic of the graduate paper determines its length, such papers are considerably longer. This is because they tackle complex topics that require in-depth explanations, citations, examples, and so on. They can be between 7 and 15 pages. They can also exceed the count.
How long should a term paper be for middle school?
The research papers written by students in middle school are considerably shorter than those given to students in college or graduate school. The normal papers written within the semester are between 1 and 2 pages, while the final papers are between 2 and 4 pages.
How long should a literature review be for a research paper?
The length of a literature review depends on the purpose and the audience of the term paper. In most of the research papers in college, the literature review should not exceed two pages. For longer papers of more than 10 pages, it can be between 2 and 3 pages.
How to write a term paper fast
To write a research paper fast, begin by selecting a topic. This is followed by conducting research on the topic and working on a thesis. Write the structure of your paper by creating an outline.
Follow the outline and write the paper by beginning with an introduction and ending with a conclusion. Finally, proofread your paper to correct errors. Read our checklist on how to revise your paper to a final copy.
What are the most common types of research paper formats
When formatting a research or term paper, you have to select a specific formatting style. The most common formats for research papers are MLA, APA, Chicago, and Harvard.
Each format dictates the style of the paper, the spacing, in-text citation style, and reference page style. You can get all these done for you if you get someone to write your homework and at a very reasonable cost.
What is the average length of an academic journal article
Most of the academic journal articles span 20 to 25 pages when they have a one-and-half line spacing. If the academic journals are double-spaced, they can be between 25 and 30 pages. Basically, the word count for the journals ranges from 4000 to 7000 words.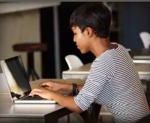 With over 10 years in academia and academic assistance, Alicia Smart is the epitome of excellence in the writing industry. She is our managing editor and is in charge of the writing operations at Grade Bees.
Related posts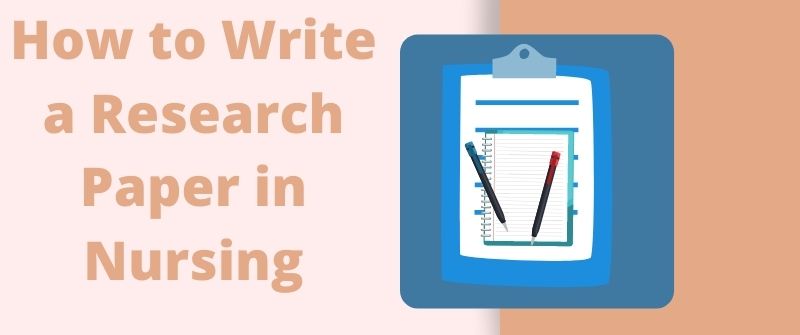 Write nursing Research Paper
How to Write a Nursing Term Paper or Nursing Research Paper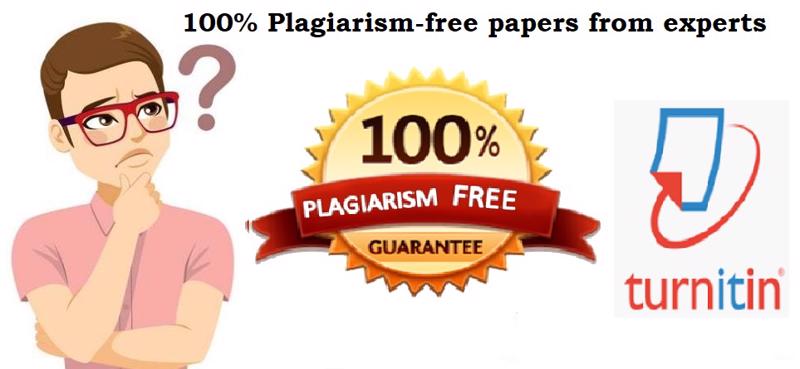 Original non-plagiarized research papers
Get Original non-plagiarized research papers written from scratch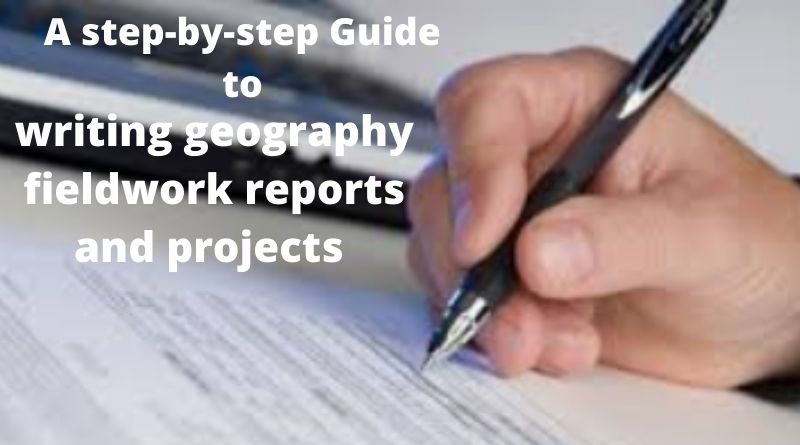 Writing Geography Fieldwork Reports and Projects
Guide to writing Geography Fieldwork Reports and Projects
The Ultimate Guide to Writing a Research Paper
Few things strike more fear in academics than the accursed research paper , a term synonymous with long hours and hard work. Luckily there's a secret to help you get through them. As long as you know how to write a research paper properly, you'll find they're not so bad . . . or at least less painful. 
In this guide we concisely explain how to write an academic research paper step by step. We'll cover areas like how to start a research paper, how to write a research paper outline, how to use citations and evidence, and how to write a conclusion for a research paper. 
But before we get into the details, let's take a look at what a research paper is and how it's different from other  writing . 
Write papers with confidence Grammarly helps you make the grade Write with Grammarly
What is a research paper?
A research paper is a type of  academic writing that provides an in-depth analysis, evaluation, or interpretation of a single topic, based on empirical evidence. Research papers are similar to analytical essays, except that research papers emphasize the use of statistical data and preexisting research, along with a strict code for citations. 
Research papers are a bedrock of modern science and the most effective way to share information across a wide network. However, most people are familiar with research papers from school; college courses often use them to test a student's knowledge of a particular area or their research skills in general. 
Considering their gravity, research papers favor formal, even bland language that strips the writing of any bias. Researchers state their findings plainly and with corresponding evidence so that other researchers can consequently use the paper in their own research. 
Keep in mind that writing a research paper is different from  writing a research proposal . Essentially, research proposals are to acquire the funding needed to get the data to write a research paper. 
How long should a research paper be? 
The length of a research paper depends on the topic or assignment. Typically, research papers run around 4,000–6,000 words, but it's common to see short papers around 2,000 words or long papers over 10,000 words. 
If you're writing a paper for school, the recommended length should be provided in the assignment. Otherwise, let your topic dictate the length: Complicated topics or extensive research will require more explanation. 
How to write a research paper in 9 steps
Below is a step-by-step guide to writing a research paper, catered specifically for students rather than professional researchers. While some steps may not apply to your particular assignment, think of this as more of a general guideline to keep you on track. 
1 Understand the assignment
For some of you this goes without saying, but you might be surprised at how many students start a research paper without even reading the assignment guidelines. 
So your first step should be to review the assignment and carefully read the writing prompt. Specifically, look for technical requirements such as length , formatting requirements (single- vs. double-spacing, indentations, etc.) and citation style . Also pay attention to the particulars, such as whether or not you need to  write an abstract or include a cover page. 
Once you understand the assignment, the next steps in how to write a research paper follow the usual  writing process , more or less. There are some extra steps involved because research papers have extra rules, but the gist of the writing process is the same. 
2 Choose your topic
In open-ended assignments, the student must choose their own topic. While it may seem simple enough, choosing a topic is actually the most important decision you'll make in writing a research paper, since it determines everything that follows. 
Your top priority in how to choose a research paper topic is whether it will provide enough content and substance for an entire research paper. You'll want to choose a topic with enough data and complexity to enable a rich discussion. However, you also want to avoid general topics and instead stick with topics specific enough that you can cover all the relevant information without cutting too much.  
Try not to be robotic about choosing your topic, though; it's still best to pick something that you're personally interested in. Ideally, you'll find a topic that satisfies both requirements, something that provides a suitable amount of content and also keeps you engaged. 
3 Gather preliminary research
The sooner you start researching, the better—after all, it's called a research paper for a reason.
To refine your topic and prepare your thesis statement, find out what research is available for your topic as soon as possible. Early research can help dispel any misconceptions you have about the topic and reveal the best paths and approaches to find more material. 
Typically, you can find sources either online or in a library. If you're searching online, make sure you use credible sources like science journals or academic papers. Some search engines—mentioned below in the Tools and resources section—allow you to browse only accredited sources and academic databases. 
Keep in mind the  difference between primary and secondary sources as you search. Primary sources are firsthand accounts, like published articles or autobiographies; secondary sources are more removed, like critical reviews or secondhand biographies. 
When gathering your research, it's better to skim sources instead of reading each potential source fully. If a source seems useful, set it aside to give it a full read later. Otherwise, you'll be stuck poring over sources that you ultimately won't use, and that time could be better spent finding a worthwhile source. 
Sometimes you're required to submit a  literature review , which explains your sources and presents them to an authority for confirmation. Even if no literature review is required, it's still helpful to compile an early list of potential sources—you'll be glad you did later.  
4 Write a thesis statement
Using what you found in your preliminary research, write a  thesis statement that succinctly summarizes what your research paper will be about. This is usually the first sentence in your paper, making it your reader's introduction to the topic. 
A thesis statement is the best answer for how to start a research paper. Aside from preparing your reader, the thesis statement also makes it easier for other researchers to assess whether or not your paper is useful to them for their own research. Likewise, you should read the thesis statements of other research papers to decide how useful they are to you. 
A good thesis statement mentions all the important parts of the discussion without disclosing too many of the details. If you're having trouble putting it into words, try to phrase your topic as a question and then answer it . 
For example, if your research paper topic is about separating students with ADHD from other students, you'd first ask yourself, "Does separating students with ADHD improve their learning?" The answer—based on your preliminary research—is a good basis for your thesis statement. 
5 Determine supporting evidence
At this stage of how to write an academic research paper, it's time to knuckle down and do the actual research. Here's when you go through all the sources you collected earlier and find the specific information you'd like to use in your paper. 
Normally, you find your supporting evidence by reading each source and taking notes. Isolate only the information that's directly relevant to your topic; don't bog down your paper with tangents or unnecessary context, however interesting they may be. And always write down page numbers , not only for you to find the information later, but also because you'll need them for your citations. 
Aside from highlighting text and writing notes, another common tactic is to use bibliography cards . These are simple index cards with a fact or direct quotation on one side and the bibliographical information (source citation, page numbers, subtopic category) on the other. While bibliography cards are not necessary, some students find them useful for staying organized, especially when it's time to write an outline. 
6 Write a research paper outline
A lot of students want to know how to write a research paper outline. More than informal essays, research papers require a methodical and systematic structure to make sure all issues are addressed, and that makes outlines especially important. 
First make a list of all the important categories and subtopics you need to cover—an outline for your outline! Consider all the information you gathered when compiling your supporting evidence and ask yourself what the best way to separate and categorize everything is. 
Once you have a list of what you want to talk about, consider the best order to present the information. Which subtopics are related and should go next to each other? Are there any subtopics that don't make sense if they're presented out of sequence? If your information is fairly straightforward, feel free to take a chronological approach and present the information in the order it happened. 
Because research papers can get complicated, consider breaking your outline into paragraphs. For starters, this helps you stay organized if you have a lot of information to cover. Moreover, it gives you greater control over the flow and direction of the research paper. It's always better to fix structural problems in the outline phase than later after everything's already been written. 
Don't forget to include your supporting evidence in the outline as well. Chances are you'll have a lot you want to include, so putting it in your outline helps prevent some things from falling through the cracks. 
7 Write the first draft
Once your outline is finished, it's time to start actually writing your research paper. This is by far the longest and most involved step, but if you've properly prepared your sources and written a thorough outline, everything should run smoothly. 
If you don't know how to write an introduction for a research paper, the beginning can be difficult. That's why writing your  thesis statement beforehand is crucial. Open with your thesis statement and then fill out the rest of your introduction with the secondary information—save the details for the body of your research paper, which comes next. 
The body contains the bulk of your research paper. Unlike  essays , research papers usually divide the body into sections with separate headers to facilitate browsing and scanning. Use the divisions in your outline as a guide. 
Follow along your outline and go paragraph by paragraph. Because this is just the first draft, don't worry about getting each word perfect . Later you'll be able to revise and fine-tune your writing, but for now focus simply on saying everything that needs to be said. In other words, it's OK to make mistakes since you'll go back later to correct them. 
One of the most common problems with writing long works like research papers is connecting paragraphs to each other. The longer your writing is, the harder it is to tie everything together smoothly. Use  transition sentences to improve the flow of your paper, especially for the first and last sentences in a paragraph. 
Even after the body is written, you still need to know how to write a conclusion for a research paper. Just like  an essay conclusion , your research paper conclusion should restate your thesis , reiterate your main evidence , and summarize your findings in a way that's easy to understand. 
Don't add any new information in your conclusion, but feel free to say your own personal perspective or interpretation if it helps the reader understand the big picture. 
8 Cite your sources correctly
Citations are part of what sets research papers apart from more casual nonfiction like personal essays . Citing your sources both validates your data and also links your research paper to the greater scientific community. Because of their importance, citations must follow precise formatting rules . . . problem is, there's more than one set of rules!
You need to check with the assignment to see which formatting style is required. Typically, academic research papers follow one of two formatting styles for citing sources:
MLA (Modern Language Association)
APA (American Psychological Association)
The links above explain the specific formatting guidelines for each style, along with an automatic citation generator to help you get started. 
In addition to MLA and APA styles, you occasionally see requirements for  CMOS (The Chicago Manual of Style),  AMA (American Medical Association) and  IEEE (Institute of Electrical and Electronics Engineers). 
Citations may seem confusing at first with all their rules and specific information. However, once you get the hang of them, you'll be able to properly cite your sources without even thinking about it. Keep in mind that each formatting style has specific guidelines for citing just about any kind of source, including photos , websites , speeches , and YouTube videos .
9 Edit and proofread
Last but not least, you want to go through your research paper to correct all the mistakes by  proofreading . We recommend going over it twice: once for structural issues such as adding/deleting parts or rearranging paragraphs and once for word choice, grammatical, and spelling mistakes. Doing two different editing sessions helps you focus on one area at a time instead of doing them both at once. 
To help you catch everything, here's a quick checklist to keep in mind while you edit:
Structural edit:
Is your thesis statement clear and concise?
Is your paper well-organized, and does it flow from beginning to end with logical transitions?
Do your ideas follow a logical sequence in each paragraph?
Have you used concrete details and facts and avoided generalizations?
Do your arguments support and prove your thesis?
Have you avoided repetition?
Are your sources properly cited?
Have you checked for accidental plagiarism?
Word choice, grammar, and spelling edit:
Is your language clear and specific?
Do your sentences flow smoothly and clearly? 
Have you avoided  filler words and phrases ?
Have you checked for proper grammar, spelling, and punctuation? 
Some people find it useful to read their paper out loud to catch problems they might miss when reading in their head. Another solution is to have someone else read your paper and point out areas for improvement and/or technical mistakes. 
Revising is a separate skill from writing, and being good at one doesn't necessarily make you good at the other. If you want to improve your revision skills, read our  guide on self-editing , which includes a more complete checklist and advanced tips on improving your revisions. 
Technical issues like grammatical mistakes and misspelled words can be handled effortlessly if you use a spellchecker with your word processor, or even better, a digital writing assistant that also suggests improvements for word choice and tone, like Grammarly (we explain more in the Tools and resources section below). 
Tools and resources
If you want to know more about how to write a research paper, or if you want some help with each step, take a look at the tools and resources below. 
Google Scholar
This is Google's own search engine, which is dedicated exclusively to academic papers. It's a great way to find new research and sources. Plus, it's free to use. 
Zotero is a freemium, open-source research manager, a cross between an organizational CMS and a search engine for academic research. With it, you can browse the internet for research sources relevant to your topic and share them easily with colleagues. Also, it automatically generates citations. 
FocusWriter
Writing long research papers is always a strain on your attention span. If you have trouble avoiding distractions during those long stretches, FocusWriter might be able to help. FocusWriter is a minimalist word processor that removes all the distracting icons and sticks only to what you type. You're also free to choose your own customized backgrounds, with other special features like timed alarms, daily goals, and optional typewriter sound effects. 
Google Charts
This useful and free tool from Google lets you create simple charts and graphs based on whatever data you input. Charts and graphs are excellent visual aids for expressing numeric data, a perfect complement if you need to explain complicated evidential research. 
Grammarly goes way beyond grammar, helping you hone word choice, checking your text for plagiarism, detecting your tone, and more. For foreign-language learners, it can make your English sound more fluent, and even those who speak English as their primary language benefit from Grammarly's suggestions. 
Research paper FAQs
A research paper is a piece of academic writing that analyzes, evaluates, or interprets a single topic with empirical evidence and statistical data. 
When will I need to write a research paper in college?
Many college courses use research papers to test a student's knowledge of a particular topic or their research skills in general. While research papers depend on the course or professor, you can expect to write at least a few before graduation. 
How do I determine a topic for my research paper?
If the topic is not assigned, try to find a topic that's general enough to provide ample evidence but specific enough that you're able to cover all the basics. If possible, choose a topic you're personally interested in—it makes the work easier. 
Where can I conduct research for my paper?
Today most research is conducted either online or in libraries. Some topics might benefit from old periodicals like newspapers or magazines, as well as visual media like documentaries. Museums, parks, and historical monuments can also be useful. 
How do I cite sources for a research paper?
The correct formatting for citations depends on which style you're using, so check the assignment guidelines. Most school research reports use either  MLA or  APA styles, although there are others. 
This article was originally written by Karen Hertzberg in 2017. It's been updated to include new information.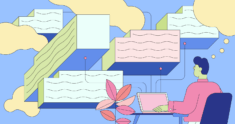 How Long Should a Research Paper Be? Data from 61,519 Examples
I analyzed a random sample of 61,519 full-text research papers, uploaded to PubMed Central between the years 2016 and 2021, in order to answer the questions:
What is the typical overall length of a research paper? and how long should each section be?
I used the BioC API to download the data (see the References section below).
Here's a summary of the key findings
1- The median length of a research paper is 4,133 words (equivalent to 166 sentences or 34 paragraphs), excluding the abstract and references, with 90% of papers being between 2,023 and 8,284 words.
2- A typical article is divided in the following way:
Introduction section: 14.6% of the total word count.
Methods section: 29.7% of the total word count.
Results section: 26.2% of the total word count.
Discussion section: 29.4% of the total word count.
Notice that the Materials and methods is the longest section of a professionally written article. So always write this section in enough depth to provide the readers with the necessary details that allow them to replicate your study if they wanted to without requiring further information.
Overall length of a research paper
Let's start by looking at the maximum word count allowed in some of the well-known journals. Note that the numbers reported in this table include the Abstract , Figure legends and References unless otherwise specified:
[1] excluding figure legends [2] excluding references
⚠ Note A review paper is either a systematic review or a meta-analysis, and an original research paper refers to either an observational or an experimental study conducted by the authors themselves.
Notice the large variability between these journals: The maximum number of words allowed ranges between 3,000 and 9,000 words.
Next, let's look at our data.
Here's a table that describes the length of a research paper in our sample:
90% of research papers have a word count between 2,023 and 8,284. So it will be a little weird to see a word count outside of this range.
Our data also agree that a typical review paper is a little bit longer than a typical original research paper but not by much (3,858 vs 3,708 words).
Length of each section in a research article
The median article with an IMRaD structure (i.e. contains the following sections: Introduction , Methods , Results and Discussion ) is in general characterized by a short 553 words introduction. And the methods, results and discussion sections are about twice the size of the introduction:
For more information, see:
How Long Should a Research Title Be? Data from 104,161 Examples
How Long Should the Abstract Be? Data 61,429 from Examples
How Long Should the Introduction of a Research Paper Be? Data from 61,518 Examples
How Long Should the Methods Section Be? Data from 61,514 Examples
How Long Should the Results Section Be? Data from 61,458 Examples
How Long Should the Discussion Section Be? Data from 61,517 Examples
Length of a Conclusion Section: Analysis of 47,810 Examples
Comeau DC, Wei CH, Islamaj Doğan R, and Lu Z. PMC text mining subset in BioC: about 3 million full text articles and growing, Bioinformatics , btz070, 2019.
The Daily Greenwich
Free Examples
Creating a thesis statement
Term paper format samples
Research paper of MLA style
Creating a research essay body
Cyber-terrorism term project writing
Finding a term project writer
Research project summary examples
Video games: crafting a research project
Area 51: writing a research paper
Parts of a research project introduction
Crafting research project abstracts
Global warming: term project examples
Example research project conclusions
Purchasing a research project for cheap
Term project thesis statement writing
The use of writing companies: benefits
Project assessments: a paper sample
The college term project normal length
Finding sample research projects
APA research paper writing for high school
Creating a year 4 Science project
Seeking year 7 research papers
Composing a paper in Literature
An MLA project outline: writing hints
Purchasing research papers
College term project tips
Picking a project writing service
Buying term projects with no risk
Finding group paper templates
High school project: writing advice
Finding someone to write my paper
In quest of a qualified writer
Seeking proper editing companies
Crafting research projects: simple hints
MLA paper examples
Crafting a project on computers
Selecting a Social Psychology term paper topic
Immigration research project topics
Topics for thesis on computer engineering
Research essay ideas on obesity surgery
Nursing research project ideas
British literature research paper ideas
DPRK: ideas for a research project
Economics term project topics
Medieval literature paper ideas
Picking a topic for English literature paper
Inventing a research project title
Vegetarianism: project writing tips
Inventing high school term project topics
Topics for a term project on government
Inventing project topics on Nutrition
Term project topic questions in Economics
Ideas for a paper about Shakespeare
Selecting an original term paper topic
Funny high school paper topic questions
Medical paper topic suggestions
Features of a great paper topic
Fresh term paper topics in Biology
History research paper questions
Ideas for a US history project
Football culture paper topics
Basic tips on paper topic selection
Writing ideas for a 7-page paper
Term paper questions on IT
High school project topics: biology
KKK: research project topic questions
Climate change project ideas
Topic prompts on education
Business paper topics
Project writing ideas in literature
Academic Writing Basics: The Average Length Of A College Term Paper
Writing an academic term paper for your college classes is a standard assignment given nearly every semester. Students often struggle with the length of the paper, especially when they are working on their first one. Once students learn how long the paper needs to be and what needs to be included in those pages, they have an easier time accomplishing the task. In most cases, this college writing project is simply a long version of the essay that students wrote in high school.
17% OFF on your first order Type the code 17TUDENT
Length and What to Include
The average college term paper should be between five and seven pages. Those pages usually include at least two paragraphs per page. The paragraphs should be written in the typical essay style with topic sentences, supporting details, examples, and transitions. The sections in the project should include an introduction, background information, thesis supporting section, opposing arguments, and conclusion. These paragraphs have specific functions and lengths, too.
Breaking Down the Intro and Conclusion
The introduction and conclusion only need to be a paragraph each. They should be mirrors of each other in structure, but not in words. The beginning of the introduction should include a hook, followed by a bridge to the thesis, then the thesis. The conclusion should restate the thesis, then include some review from the paper. The end should reconnect back to the hook.
Opposing Arguments and Background Information
If your instructor requires that you include background information and/or opposing arguments, those sections only need to be a paragraph or two each. The background information should provide enough information to give the reader what he or she needs to fully understand your argument. The opposing argument section needs to include why your argument is right and how that argument is not valid. You should not insult the opposing argument, but treat it respectfully. It should look like you have researched and fully understand the opposing argument.
Body Paragraphs and Length
The section that supports your thesis should be the remainder of your term paper. Depending on the other sections you need to include, the body of your paper should be about three or four pages (or even more). The paragraphs need to have topic sentences that subtly refer back to the main argument you proposed in the introduction. The supporting details and examples need include references to quality research to show strong support for your argument. The paragraphs should each be highly focused.
Term Paper Help
US history of previous century essay themes
Mistakes in MLA format research project
Choosing a writing agency
Twenty topics for motivation mitdterm writing
Abstract of a research essay on history
Topics on juvenile delinquency
Composing an essay on healthy lifestyle
Advice on Guide dogs for blind people writing
Exploratory essay: how to write it?
Sample research proposal
Instructions on research paper writing
Tips to prevent you from failure
Prompts for Philippine Government essay
Where to get sample abstracts
Sample literature paper
Reference page of APA format writing
Writing a paper on education
Need help with research paper or essay? https://mypaperwriter.com/buy-college-papers-online.htm - expert paper writers for hire.
Are you searching for college homework help ? Get it fro professionals!
Hire a professional writer and get the thesis help you need.
Our Team Work
Writing a term paper is an significant task for any academic student. In order to make it a success, you'll need to do a lot of research how to write it in a proper way. Here are many great tutorials gathered for you by a professional writing team. What you need to do is to read and try to use them systematically in order to succeed.
If You Know How
Some students walked a long way full of ups and downs when writing their term paper. The benefit of this type of experience is that you know what you did right and what you'd better change in your research writing process. If you want to share your secrets of success be sure to get in touch with us.
Contact Details
For any questions, suggestions or complains:
Chestnut Hill, NA 05435, United States
(513) 336-7000
[email protected]
© 2012-2023 TheDailyGreenwich.com. All rights reserved. Effective advice for making a great research, term & midterm paper.
Sidebar Menu
Speech Samples
Letter Samples
Essays Samples
Grammar Tips
Funny Anecdotes
Profound Anecdotes
Press release Samples
Recommendation Samples
Wedding vows Samples
Article Samples
Bibliography Samples
Condolence Samples
Eulogy Speech
How long should an essay or research paper be?
These tips on how long an essay, research paper or writing assignment will help you make good grades and take your papers and essays from just ok to an A+ paper. Keep reading to finds some tips on essay writing such as how long an essay should be and how to make your essay longer or how make a research paper shorter.
How do you know how long an essay should be?
Many times an instructor will tell you how long an essay or a research paper should be or give you a page number range, such as saying the paper should be between 5-7 pages. If you don't have a page range, the length of your essay can depend on a lot of things. When in doubt, ask for guidance. If you can't get help, you'll have to guess.
During an essay test, usually one or two paragraphs will answer short essay questions.
For big essay tests, where there is only 1 question for a whole hour-long test, you will be expected to compose an entire essay. In that case, write 5 paragraphs including all the parts of a composition of between 1-2 written pages.
For high school papers , usually teachers want normal essays or research papers to be between 3-5 pages, and they expect more like 5-7 pages for final papers. In middle school or junior high school , normal papers will probably be 1-2 pages in length and final paper 2-4. Naturally, you should go by what your teacher tells you and only use this as a guide if you don't have more information.
In college , it depends on what level the class is and the level of importance of an assignment. Early in the semester or to review reading assignments, you will only have to write maybe 1-3 pages, or 5-7 for more important tasks.
For an final paper in an intro or 100-level college class, professors don't usually ask for more than 10-12 pages. For a final research paper at a 300-400 level or upper level course, you can be expected to produce papers of 15-20 pages. Naturally, this depends on the university you're attending, the professors' preferences and your field of study. Math majors will not have to write long papers. History majors will write lots of lengthy papers.
How long is each part of an essay?
If you are wondering how long each part of an essay (the introduction, the body and the conclusion) should be, here are some ideas of how to balance the length. The overall length of an essay will often depends on how big the topic is.
The list below will give you a rough idea, but the main point is that each part should be in proportion to the other parts. As an essay gets longer, the body should become longer than the corresponding introduction. The below outlines can give you a rough idea. Most teachers will not fault you for going too long, but they will dock your grade for writing too short of an essay, so err on the side of too long if you have to go one way.
How long should each section of a paper be?
For a 1 page essay or to write an answer to a long essay test , make each section one paragraph. 1. Introduction with thesis statement, 1 paragraph 2. Body point A, 1 paragraph 3. Body point B, 1 paragraph 4. Body point C, 1 paragraph 5. Conclusion, 1 paragraph For a 5 page essay: 1. Introduction, about 3/4 to 1 page 2. Body point A, about 1 page 3. Body point B, about 1 page 4. Body point C, about 1 page 5. Conclusion, about 3/4 to 1 page For a 10 page paper: 1. Introduction, about 1 page or 1 and a 1/2 pages 2. Body point A, about 2 and a 1/2 pages 3. Body point B, about 2 and a 1/2 pages 4. Body point C, about 2 and a 1/2 pages 5. Conclusion, 1 page or 1 and a 1/2 pages For a 15 page paper: 1. Introduction, about 1 and a 1/2 or 2 pages 2. Body point A, about 4 pages 3. Body point B, about 4 pages 4. Body point C, about 4 pages 5. Conclusion, about 1 and a 1/2 or 2 pages
More information : We hope this page was helpful and provided you with some information about how long an essay or research paper should be . Check out our main page for more articles here Can U Write .
All materials on this page are under the copyright of canuwrite.com These speech and letter sample materials may be re-used for free but may not be reprinted or redistributed without attribution to canuwrite.com
Student Strategy Blog
Issues For College And Finding Success
How Much Writing Will You Do As A College Undergrad?
One element considered by the National Survey of Student Engagement , an annual survey done at 1,300 4-year colleges every year, looks at the type of work that college freshmen and seniors do.
The recent survey found that first-year students, on average, wrote 92 pages during the academic year, while seniors wrote 146 pages. For freshmen, the majority of these papers were around 5 to 10 pages, with some first-year students writing papers 20 pages or more. When considering majors, students in the social sciences, arts, and humanities wrote much more than other students, such as those majoring in physical or biological sciences.
The upside of all this writing? Students who wrote more were more achieved higher levels of deep learning, student-faculty interaction, and were otherwise more "engaged" in their own learning process. Student "engagement" is associated with higher levels of satisfaction as a student, and therefore increases a student's odds of continuing his or her education.
From working with students directly for many years at large and small colleges, as well as public and private ones, I can give you a better idea of what to expect beyond the report.
College Writing is a universally required course at colleges in the U.S. Whether they call it Writing and Rhetoric, Freshman Writing, or College Composition, it's all the same course. Some colleges require only a first level of college writing for all students, but some actually require two levels. You won't make it through college in the U.S. without taking at least one college level writing course. Expect to write several smaller essays, 4 to 5 pages, or even one longer paper depending on how the Professor structures the course. Other English classes usually have writing, even literature classes, so expect to write analyses, critiques, responses, and in other formats.
Biology And Other Sciences
Biology, Chemistry, and other natural sciences typically have a lot of reading, homework, lab work, and problem sets yet very little writing. However, if you are taking a lab with the lecture, you may have to write lab reports or pre-lab/post-lab reports. This kind of writing is very concrete and specific, and usually will include writing about the methods or procedures used for an experiment, the results of various levels of lab testing, as well as to state the results of a lab experiment. Some lab reports may actually be in a lab notebook, so rather than typing them on the computer, you may need to hand write them if they are a worksheet.
Psychology And Behavioral Sciences
Formats for Psychology, Anthropology, Sociology, and other behavioral sciences classes are usually straight forward. Readings, lecture, multiple choice exams, or even quizzes are the standard, but also common are research papers. Some Professors assign a classic "term paper," which is due at the end of the term, that requires a student to delve deeply in to a subject. On average, expect these papers to be 10 to 15 pages, with 7-12 references needed, and due either near finals or during that week. The trick with these kinds of research papers is to ask about the details early since choosing a topic and finding academic journal references can take much longer than most think.
History, Philosophy, And Humanities Courses
In contrast to the science-based writing that natural and behavioral sciences may require, writing for the humanities may be somewhat "softer" in that they may require a more subtle interpretation of the material. Identifying themes, describing historical events, examining different theorists, or other tasks are common in writing for History, Philosophy, and similar classes. Expect to write compare and contrast essays, position papers, reaction papers, and in other formats for such classes.
Art History
Art History classes are usually wonderful, enjoyable classes to take, but they often surprise students by the huge volumes of information that come with them. What fits perfectly with such a class is a term paper, in which students delve deeply in to a topic (only in this case a non-science one). The architecture of the pyramids, Greek and Roman style use, or a timeline of the works of Picasso are all probable topics for a paper in Art History. Again, expect 10 to 15 pages long, with 5 to 10 references needed, and due at the end of the term.
Courses Without Writing
Thankfully, for those who do not like writing, there are courses that by design have no writing. Mathematics courses such as College Algebra, classes like Microeconomics or Macroeconomics, and Computer Science usually mean no writing. Unfortunately, Professors make up for this by assigning tons of homework, usually in the form of problem sets. Some of these classes may have end of term projects (vs. papers), especially Computer Science, so you won't quite escape those end of term deadlines even though there is no writing.
Writing Intensive Requirements
Some colleges have a subset of their overall graduation requirements or curriculum that requires a number of writing intensive courses. While it is not universal for schools across the U.S., some will specify that the student must take two to four writing intensive classes before they can graduate. These need not be all English classes, and classes in humanities, behavioral science, or other areas may be designated as writing intensive. The school's website or your Advisor can provide you with a list of these classes that are designated as writing intensive, and they are often indicated as such when you register for classes.
For students in the U.S. it's hard to get away from doing writing if you want to go to college. The amount and types of writing can vary by class, and some majors should expect to do more writing than others. If you are an English, History, or Philosophy major, expect writing to be the core of what you do for classes, but certainly not if you choose Computer Science, Mathematics, or Economics. If you don't like writing be thankful that you're going to school in the U.S., since Canadian and European systems can have so much writing that they say they "wrote" their midterms and finals. Some students would rather take a good old fashioned quiz or test any day over that.
If you have questions feel free to use the contact form to ask us.
Jeffrey Ludovici, M.A., is a national-level higher education consultant based in Pittsburgh. He has worked with students, families, colleges, and other professionals for more than 10 years. He specializes in understanding why students can end up doing poorly in college, as well as what can be done to address the issues.
Our websites may use cookies to personalize and enhance your experience. By continuing without changing your cookie settings, you agree to this collection. For more information, please see our University Websites Privacy Notice .
Office of Undergraduate Research
Writing an academic paper as an undergraduate researcher, by ariane garrett, our peer research ambassador.
Publishing papers is the primary way that scientific knowledge is disseminated within the academic community. Therefore an essential part of becoming a successful researcher is learning how to write an academic paper. Throughout your undergraduate research career you may or may not have the opportunity to be published. Regardless, learning how academic papers are written is useful knowledge for anyone interested in pursuing a research career. Whether or not you have the opportunity to be published as an undergrad depends on a variety of factors, including the nature of your project, how often your faculty advisor publishes papers, and your particular role in the research lab. If you haven't been published as an undergrad, no need to stress. There are many other ways your research can shine on an application.
I was tasked with writing my first paper in the spring of my junior year. As I am the primary person working on my research project, my faculty advisor expected me to write the paper by myself with his help and feedback. At first, this seemed to be a very daunting task. I had never written an entire academic paper by myself before, and I had no idea where to begin. The writing process took much longer than I expected (I didn't finish until Fall 2019), and the paper I submitted is currently under review. In this blog post, I will share what I learned while writing my first academic paper. As a biomedical engineering major, my experience is a reflection of the norms within the engineering field. However, I hope that some of these tips will prove useful for those in all majors.
Getting Started
I began my first draft of my paper as I had begun many other papers I have written- with an introduction. When I showed my first draft to my PI, he told me that it is actually most common in the engineering field to begin writing an academic paper by constructing the figures. At first, I thought this seemed rather counterintuitive. Shouldn't the figures be based on the writing, rather than the other way around? There are several reasons why the opposite is actually true. Firstly, the figures are the most eye-catching part of every paper and sometimes the only thing a reader will look at. In addition, many journals have figure limitations so the figures that are chosen must be carefully thought out in order to maximize their effectiveness. Lastly, constructing the figures first establishes a clear outline that you can follow as you write the rest of the paper.
Writing the Paper
Writing the actual paper is a long process that typically involves many revisions. I found it helpful to read papers from the same journal I was submitting to in order to get an idea of typical paper formats in that journal. I would also recommend seeking feedback at several stages of the writing process. Don't wait until the entire paper is finished before showing it to your PI, instead, ask for feedback after the first draft of each section is finished. As an academic paper can have anywhere from five to hundreds of sources, I would also suggest using a citation manager as you write. This will save you from having to constantly update the sources in the paper as you add and revise.
Submitting the Paper
In my case, my PI submitted the paper and is the primary contact with the journal. However, I was expected to fully format the paper before I gave it to him to submit. If you visit the website of the journal you are submitting to, there will be details on the formatting expectations. Reformatting the entire paper after it has been written can be a lot of work, so it's helpful to review these before you begin writing. Often, it is expected that you include a letter to the editor requesting for your paper to be considered, which you may or may not have to write depending on your PI.
After Submission
Depending on the journal, it can be up to several months before you hear back about your submission. In my case, I heard back from the reviewers about two months after submission. There were two reviewers for the paper I submitted, though this number will likely vary depending on the journal. The comments that were made were useful and provided good insight into an outsider's perspective on my research. It is very common for journals to request revision and resubmission, so don't expect the first paper you submit to be published!
Although writing an academic paper is challenging, I found it to be a very rewarding experience. I now appreciate how much work it takes to write a good paper and I feel like I grew as a scientific writer throughout the process. If you feel that your research deserves to be published, don't be afraid to reach out to your PI and ask them if they think you could write a paper. Even if it is never published, writing about your research is an excellent way to become a better writer and also understand your own research area more fully.
Ariane is a senior majoring in biomedical engineering and Spanish. Click here to learn more about Ariane.
Search This Site All UCSD Sites Faculty/Staff Search Term
Contact & Directions
Climate Statement
Cognitive Behavioral Neuroscience
Cognitive Psychology
Developmental Psychology
Sensation & Perception
Social Psychology
Adjunct Faculty
Non-Senate Instructors
Researchers
Psychology Grads
Affiliated Grads
New and Prospective Students
Honors Program
Experiential Learning
Programs & Events
Psi Chi / Psychology Club
Prospective PhD Students
Current PhD Students
Area Brown Bags
Colloquium Series
Graduate Talk Series
Anderson Distinguished Lecture Series
Speaker Videos
Undergraduate Program
Academic and Writing Resources
Writing Research Papers
Whether you are writing a B.S. Degree Research Paper or completing a research report for a Psychology course, it is highly likely that you will need to organize your research paper in accordance with American Psychological Association (APA) guidelines.  Here we discuss the structure of research papers according to APA style.
Major Sections of a Research Paper in APA Style
A complete research paper in APA style that is reporting on experimental research will typically contain a Title page, Abstract, Introduction, Methods, Results, Discussion, and References sections. 1  Many will also contain Figures and Tables and some will have an Appendix or Appendices.  These sections are detailed as follows (for a more in-depth guide, please refer to " How to Write a Research Paper in APA Style ", a comprehensive guide developed by Prof. Emma Geller). 2
What is this paper called and who wrote it? – the first page of the paper; this includes the name of the paper, a "running head", authors, and institutional affiliation of the authors.  The institutional affiliation is usually listed in an Author Note that is placed towards the bottom of the title page.  In some cases, the Author Note also contains an acknowledgment of any funding support and of any individuals that assisted with the research project.
One-paragraph summary of the entire study – typically no more than 250 words in length (and in many cases it is well shorter than that), the Abstract provides an overview of the study.
Introduction
What is the topic and why is it worth studying? – the first major section of text in the paper, the Introduction commonly describes the topic under investigation, summarizes or discusses relevant prior research (for related details, please see the Writing Literature Reviews section of this website), identifies unresolved issues that the current research will address, and provides an overview of the research that is to be described in greater detail in the sections to follow.
What did you do? – a section which details how the research was performed.  It typically features a description of the participants/subjects that were involved, the study design, the materials that were used, and the study procedure.  If there were multiple experiments, then each experiment may require a separate Methods section.  A rule of thumb is that the Methods section should be sufficiently detailed for another researcher to duplicate your research.
What did you find? – a section which describes the data that was collected and the results of any statistical tests that were performed.  It may also be prefaced by a description of the analysis procedure that was used. If there were multiple experiments, then each experiment may require a separate Results section.
What is the significance of your results? – the final major section of text in the paper.  The Discussion commonly features a summary of the results that were obtained in the study, describes how those results address the topic under investigation and/or the issues that the research was designed to address, and may expand upon the implications of those findings.  Limitations and directions for future research are also commonly addressed.
List of articles and any books cited – an alphabetized list of the sources that are cited in the paper (by last name of the first author of each source).  Each reference should follow specific APA guidelines regarding author names, dates, article titles, journal titles, journal volume numbers, page numbers, book publishers, publisher locations, websites, and so on (for more information, please see the Citing References in APA Style page of this website).
Tables and Figures
Graphs and data (optional in some cases) – depending on the type of research being performed, there may be Tables and/or Figures (however, in some cases, there may be neither).  In APA style, each Table and each Figure is placed on a separate page and all Tables and Figures are included after the References.   Tables are included first, followed by Figures.   However, for some journals and undergraduate research papers (such as the B.S. Research Paper or Honors Thesis), Tables and Figures may be embedded in the text (depending on the instructor's or editor's policies; for more details, see "Deviations from APA Style" below).
Supplementary information (optional) – in some cases, additional information that is not critical to understanding the research paper, such as a list of experiment stimuli, details of a secondary analysis, or programming code, is provided.  This is often placed in an Appendix.
Variations of Research Papers in APA Style
Although the major sections described above are common to most research papers written in APA style, there are variations on that pattern.  These variations include: 
Literature reviews – when a paper is reviewing prior published research and not presenting new empirical research itself (such as in a review article, and particularly a qualitative review), then the authors may forgo any Methods and Results sections. Instead, there is a different structure such as an Introduction section followed by sections for each of the different aspects of the body of research being reviewed, and then perhaps a Discussion section. 
Multi-experiment papers – when there are multiple experiments, it is common to follow the Introduction with an Experiment 1 section, itself containing Methods, Results, and Discussion subsections. Then there is an Experiment 2 section with a similar structure, an Experiment 3 section with a similar structure, and so on until all experiments are covered.  Towards the end of the paper there is a General Discussion section followed by References.  Additionally, in multi-experiment papers, it is common for the Results and Discussion subsections for individual experiments to be combined into single "Results and Discussion" sections.
Departures from APA Style
In some cases, official APA style might not be followed (however, be sure to check with your editor, instructor, or other sources before deviating from standards of the Publication Manual of the American Psychological Association).  Such deviations may include:
Placement of Tables and Figures  – in some cases, to make reading through the paper easier, Tables and/or Figures are embedded in the text (for example, having a bar graph placed in the relevant Results section). The embedding of Tables and/or Figures in the text is one of the most common deviations from APA style (and is commonly allowed in B.S. Degree Research Papers and Honors Theses; however you should check with your instructor, supervisor, or editor first). 
Incomplete research – sometimes a B.S. Degree Research Paper in this department is written about research that is currently being planned or is in progress. In those circumstances, sometimes only an Introduction and Methods section, followed by References, is included (that is, in cases where the research itself has not formally begun).  In other cases, preliminary results are presented and noted as such in the Results section (such as in cases where the study is underway but not complete), and the Discussion section includes caveats about the in-progress nature of the research.  Again, you should check with your instructor, supervisor, or editor first.
Class assignments – in some classes in this department, an assignment must be written in APA style but is not exactly a traditional research paper (for instance, a student asked to write about an article that they read, and to write that report in APA style). In that case, the structure of the paper might approximate the typical sections of a research paper in APA style, but not entirely.  You should check with your instructor for further guidelines.
Workshops and Downloadable Resources
For in-person discussion of the process of writing research papers, please consider attending this department's "Writing Research Papers" workshop (for dates and times, please check the undergraduate workshops calendar).
Downloadable Resources
How to Write APA Style Research Papers (a comprehensive guide) [ PDF ]
Tips for Writing APA Style Research Papers (a brief summary) [ PDF ]
Example APA Style Research Paper (for B.S. Degree – empirical research) [ PDF ]
Example APA Style Research Paper (for B.S. Degree – literature review) [ PDF ]
Further Resources
How-To Videos     
Writing Research Paper Videos
APA Journal Article Reporting Guidelines
Appelbaum, M., Cooper, H., Kline, R. B., Mayo-Wilson, E., Nezu, A. M., & Rao, S. M. (2018). Journal article reporting standards for quantitative research in psychology: The APA Publications and Communications Board task force report . American Psychologist , 73 (1), 3.
Levitt, H. M., Bamberg, M., Creswell, J. W., Frost, D. M., Josselson, R., & Suárez-Orozco, C. (2018). Journal article reporting standards for qualitative primary, qualitative meta-analytic, and mixed methods research in psychology: The APA Publications and Communications Board task force report . American Psychologist , 73 (1), 26.  
External Resources
Formatting APA Style Papers in Microsoft Word
How to Write an APA Style Research Paper from Hamilton University
WikiHow Guide to Writing APA Research Papers
Sample APA Formatted Paper with Comments
Sample APA Formatted Paper
Tips for Writing a Paper in APA Style
1 VandenBos, G. R. (Ed). (2010). Publication manual of the American Psychological Association (6th ed.) (pp. 41-60).  Washington, DC: American Psychological Association.
2 geller, e. (2018).  how to write an apa-style research report . [instructional materials]. , prepared by s. c. pan for ucsd psychology.
Back to top  
Formatting Research Papers
Using Databases and Finding References
What Types of References Are Appropriate?
Evaluating References and Taking Notes
Citing References
Writing a Literature Review
Writing Process and Revising
Improving Scientific Writing
Academic Integrity and Avoiding Plagiarism
Writing Research Papers Videos