Customer Reviews
Net 30 Account
Wise Services
Steps & Timeline
Work at a Glance
Market Research at a Glance
Business Plan Writing Services
Bank Business Plan
Investor Business Plan
Franchise Business Plan
Cannabis Business Plan
Strategic Business Plan
Corporate Business Plan
Merge and Acquisition Business Plan (M&A)
Private Placement Memorandums (PPM)
Sample Business Plans
Professional Feasibility Study
PowerPoint Presentations
Pitch Deck Presentation Services
Business Plan Printing
Market Research
L-1 Business Plan
E-2 Business Plan
EB-5 Business Plan
EB-5 Regional Centers
Immigration Attorneys
Nonprofit Business Plan
Exit Business Planning
Business Planning
Business Formation
Business License
Business Website
Business Branding
Business Bank Account
Digital Marketing
Business Funding Resources
Small Business Loans
Venture Capital
Business Credit Cards
Net 30 Apply
Food Hall Business Plan Sample
Fill the form to download food house business plan example.
Food halls aren't mall food courts. The food courts in shopping malls focus on large fast-food chains, but food halls include local mini-restaurants, assorted food shops and vendors, and even butcher shops.
Similar to the rise of food trucks in the late 2000s, these halls are becoming more and more popular as customers move away from large fast-food chains to support local eateries. 
Over the next five years, food hall revenues are expected to increase 4.8% annually to $5.5 billion. Business plans are crucial for any business, but especially for food halls. Every market is unique, but we highly recommend following a clear structure.
An effective food hall business plan will maximize your chances of raising capital. You can use this document as a roadmap to help keep your business on track by laying out goals and strategies.
Food Hall Business Plan Template
A Food hall business plan template should include the following sections. Let's look at a food hall business plan template and discuss what each section should include.
Executive Summary
 Business Overview
Market Overview
Target Market
Competitive Analysis
Competitive Advantages
Swot Analysis
Marketing Strategies
Funding Request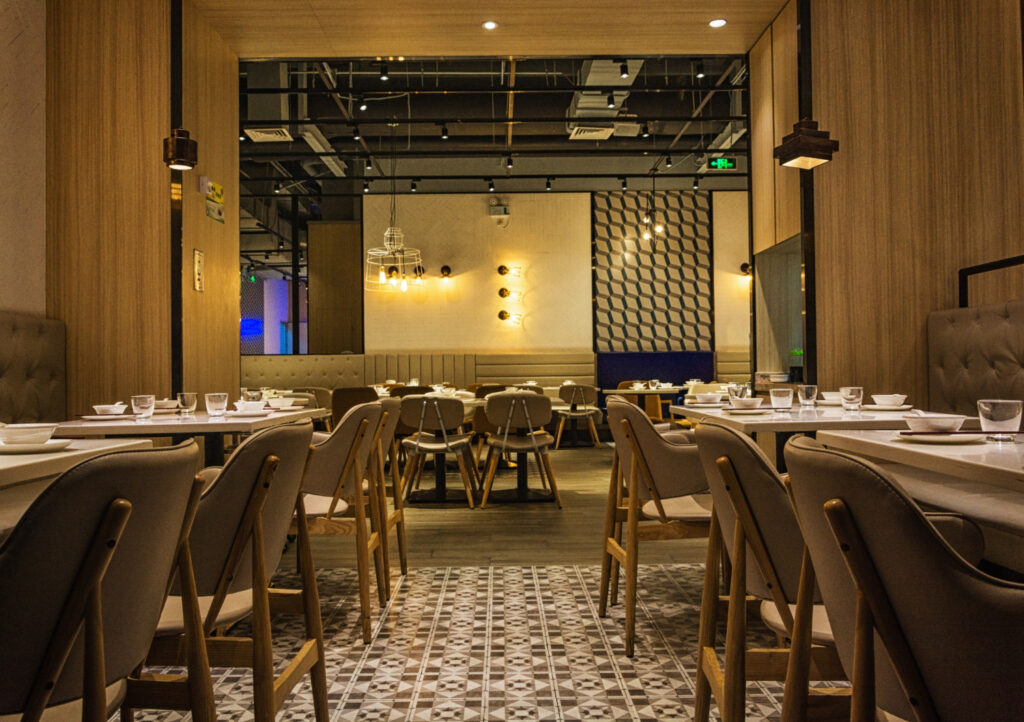 1. Executive Summary
The Terrace Food Hall, LLC in Downtown Springfield, MA will offer spaces to local food and beverage artisans & eateries. 
Sharing allows food businesses to reduce the high upfront costs of opening traditional brick and mortars while still maintaining an individual footprint.
The Terrace Food Hall will feature local eateries and restaurants, while offering cross-meal ordering in shared seating areas.
2. Business Overview
The company will offer food vendors gross rent structures. Rent includes real estate, janitorial service, and maintenance of common areas.
Also, the company will offer shared storage space, a freezer, and refrigerator. Carts in the lanes will also be rented to mobile vendors (such as candles and cell phones).
The Company will have third-party designers and architects on its panel. Tenants are responsible for their store design, architecture, kitchen, equipment, and management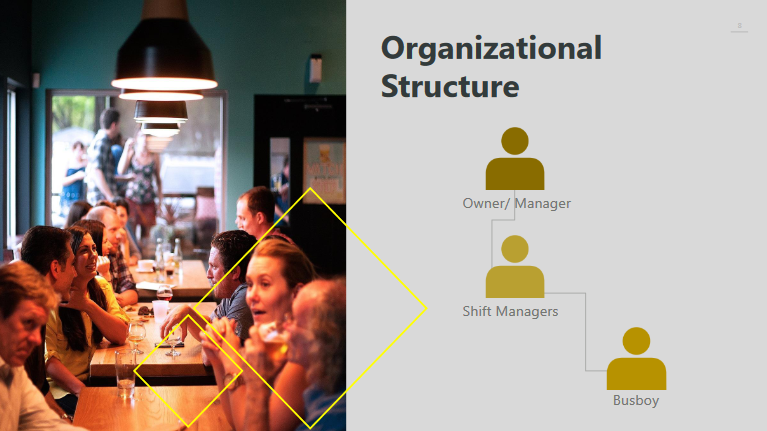 3. Market Overview
There were 86 active food hall projects in the U.S. at the end of 2017 and 118 at the end of 2018. About 30 new projects have been added annually over the past few years.
Assuming no "rumored" projects, 180 food halls are likely to exist in the U.S. by the end of 2019, although the real number may end up being closer to 190. As we move forward, we anticipate 300 projects by the end of 2020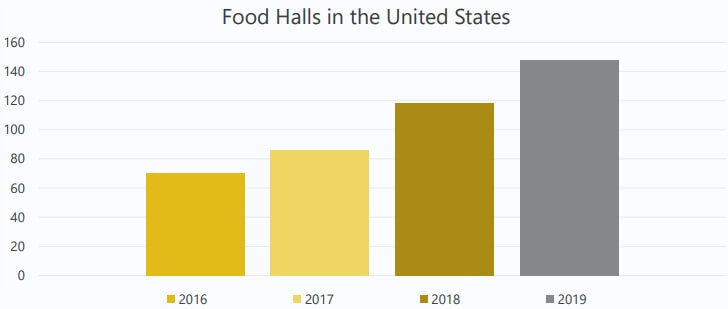 To view the full market overview, click here to download it in pdf
4. Target Market
In a mall food court, there is a common seating area surrounded by food vendors. Fast food vendors typically provided mall food as an amenity to shoppers who were at the mall primarily for shopping.
Consequently, The Terrace Food Hall targets local artisans, restaurateurs, and eateries.
In contrast, food mall visitors are Millennials. About 80 million young men and women born in the 1980s and 1990s make up the millennial generation. They are:
Responsible for a huge portion of the quick-serve industry.
Twelve times a month, they visit fast food joints.
Compared to other generations, they spend a lot on food.
They eat out more often because they don't cook.
Creativity and innovation are top priorities for Millennials in fast food restaurants.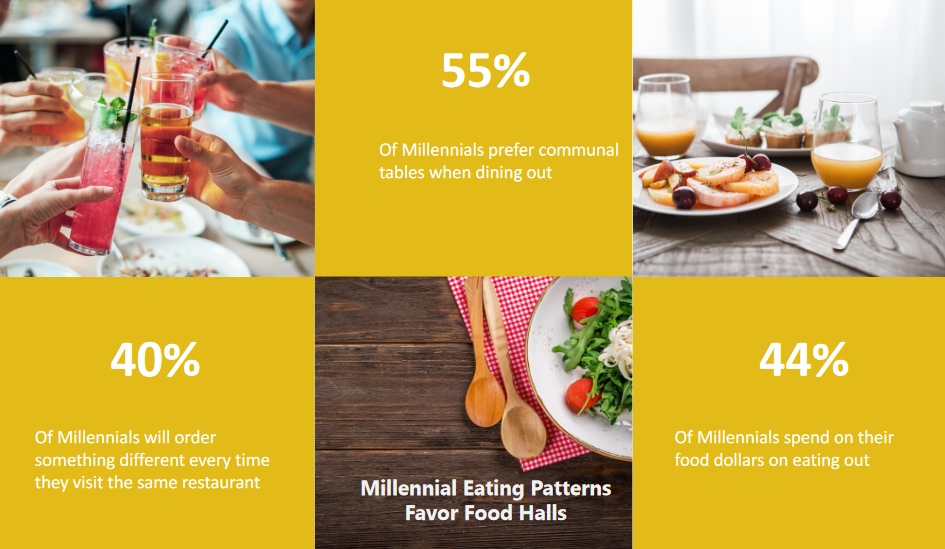 For more detailed information on the target market, download the pdf here
5. Competitive Analysis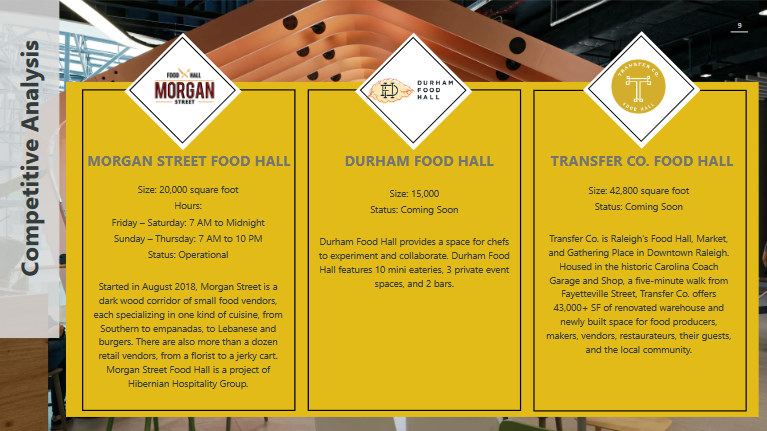 Here is a pdf download of the full Competitive Analysis
6. Competitive Advantages
The following is a listing of the primary competitive advantages of the Company upon entering the market.
Owner's experience
Highly-trained staff to ensure unmatched customer service and experience
Located in the downtown area
Highly visible location with a suitable consumer base in close proximity
Available 365 days a year
7. Swot Analysis
Knowledge and experience of the owner
Customer service commitment
No food hall within a 15-mile radius of the location
Excellent location and visibility
Community oriented
Cultural diversity in offering food
Convenience and value of money
Flexibility for customers desire to implement their architecture
Available 365 days a yea
The company needs funding and working capital for a successful launch
As a new business, the Company must build its credibility
Fixed cost are unavoidable
Opportunities
Increasing popularity of the food hall industry
Growth among demographic segments
Increase in per capita income
Ability to attract event
Instability of the US economy leads to unpredictable market activity
Larger companies that have more resources and the ability to reach deeper into the market
8. Marketing Strategies
Social Media
Community engagement is also a driver for Millennials. They expected to be engaged and listened to. The Company will use social media and location-based tools to create and participate in dialogues with Millennials.
The Company will manage its brand on social media sites, such as Facebook, Instagram, and Twitter. By sharing photos of the premises, such as on Instagram as a foodie photo, the Company will direct targeted customers into the food hall.
For more information about market strategies, click here to download the pdf

9. Fund Request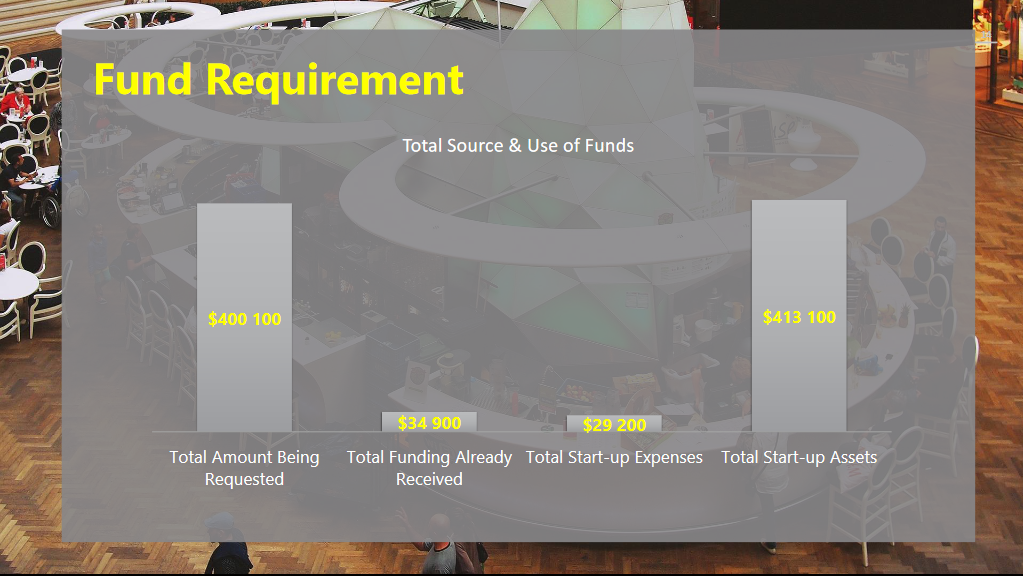 Projected Income Statement
The Terrace Food Hall, LLC intends to deploy its funding to maximize growth and profitability. In the Income Statement table below, gross margin equals sales minus direct costs. The "bottom line" or profit (as measured before and after interest, taxes, depreciation and amortization) equals gross margin minus operating expenses.

A complete projected income statement can be obtained by downloading the PDF here
Want to learn how to make an income statement? Download our free income statement templates to make a stunning one for you.
You will learn how to write a plan that looks as elegant and professional as this one with our free real sample business plans .
Click to view the real food store business plan sample. Our experienced MBA business plan writers professionally write each business plan and work with you to develop a winning plan.
Click To View The Real Food Hall Business Plan Example
Other sample business plans .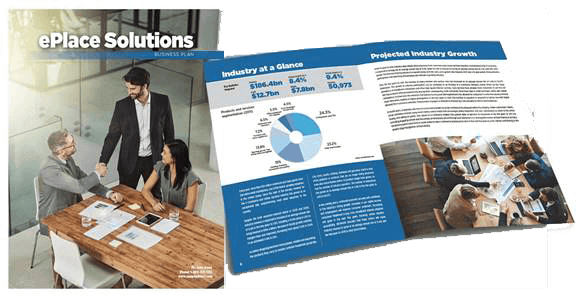 Sample Business Plan 1
Sample Business Plan 2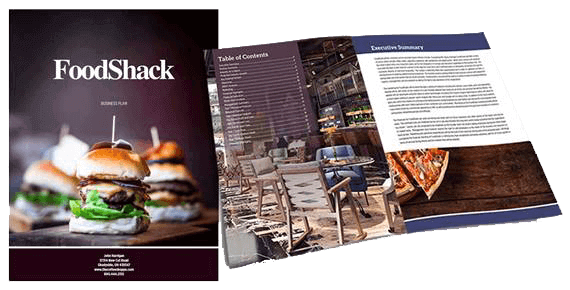 Sample Business Plan 3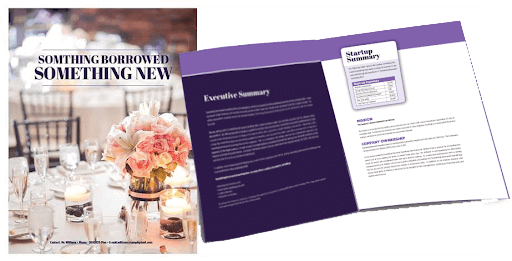 Sample Business Plan 4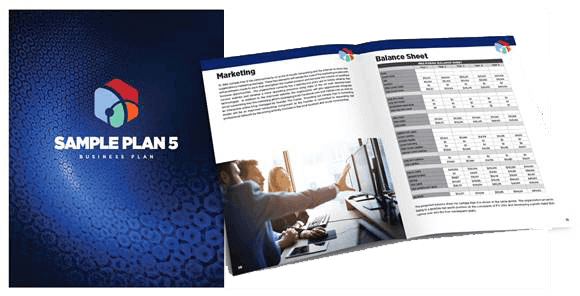 Sample Business Plan 5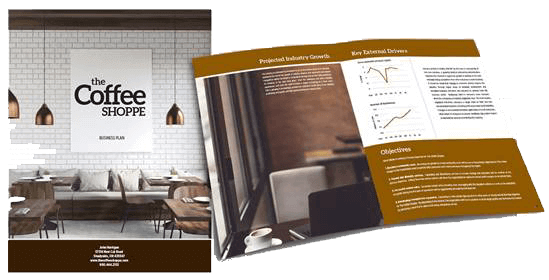 Sample Business Plan 6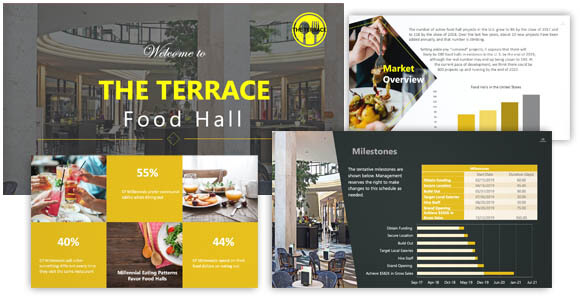 Sample Business Plan 7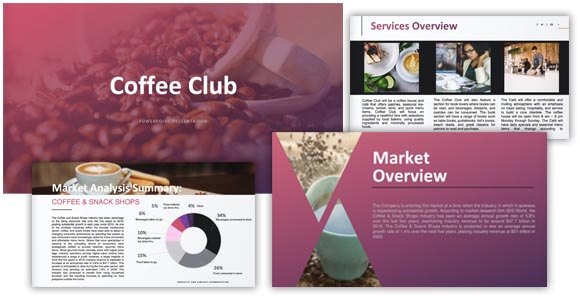 Sample Business Plan 8
Download example of food hall business plan pdf.
We will show you some real-world business plan examples so you may know how to write your own, especially if you are seeking a bank loan or an outside investment and need to use SBA-approved formatting.
Collaborate

Investor Business Plans
M&A Business Plan
Private Placement
Feasibility Study
Hire a Business Plan Writer
Business Valuation Calculator
Business Plan Examples
Real Estate Business Plan
Business Plan Template
Business Plan Pricing Guide
SBA Loans, Bank Funding & Business Credit
Finding & Qualifying for Business Grants
Leadership for the New Manager
Content Marketing for Beginners
All About Crowdfunding
A Comprehensive Guide to Venture Capitalists
EB-5 Regional Centers, A Step-By-Step Guide
Logo Designer
Landing Page

Business Entity
Business Licensing
Virtual Assistant
Business Phone
Business Address
E-1 Visa Business Plan
EB1-A Visa Business Plan
EB1-C Visa Business Plan
EB2-NIW Business Plan
H1B Visa Business Plan
O1 Visa Business Plan
Business Brokers
Merger & Acquisition Advisors
Franchisors
Proud Sponsor of
Eat App for
Watch video.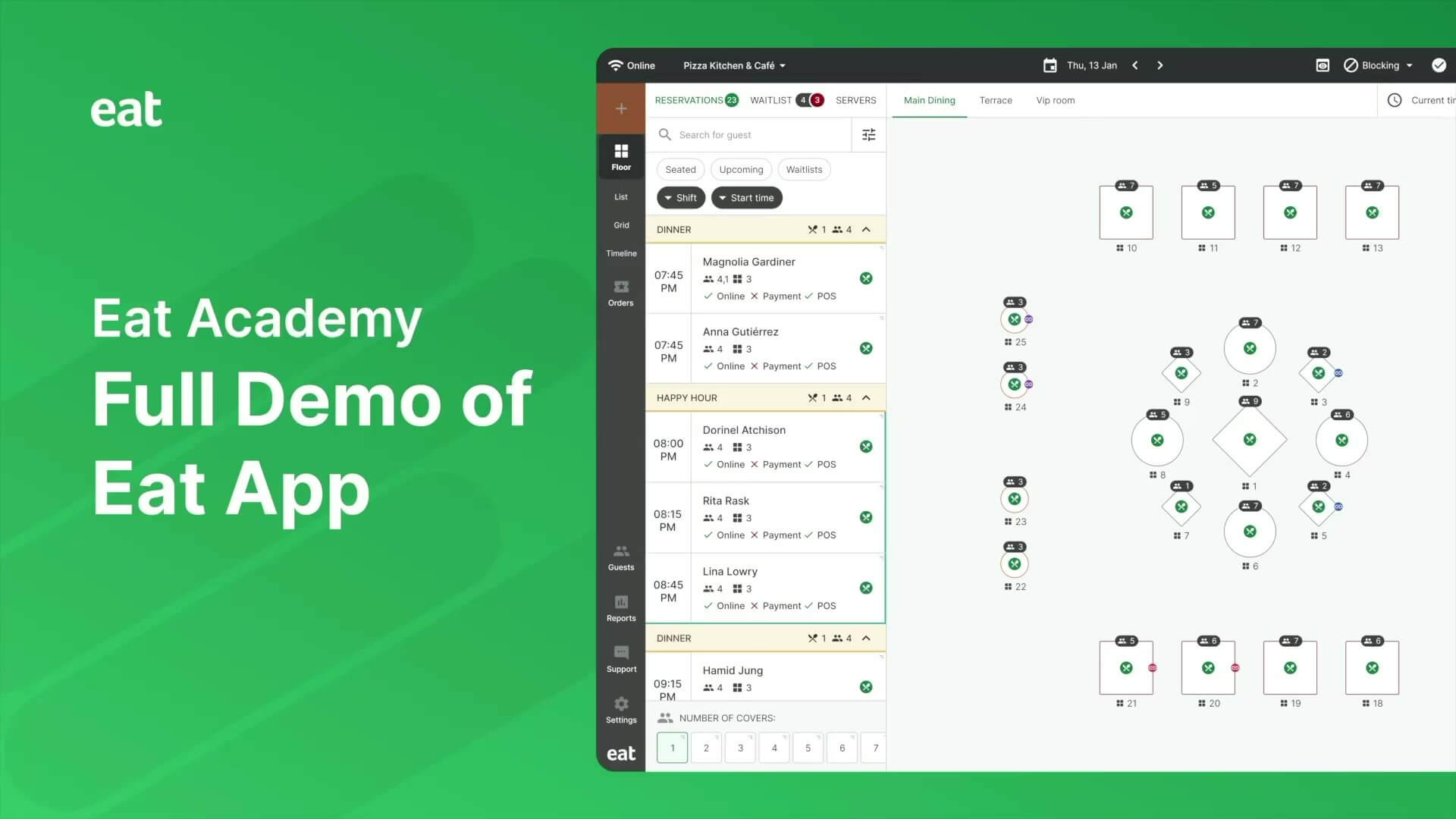 Case Studies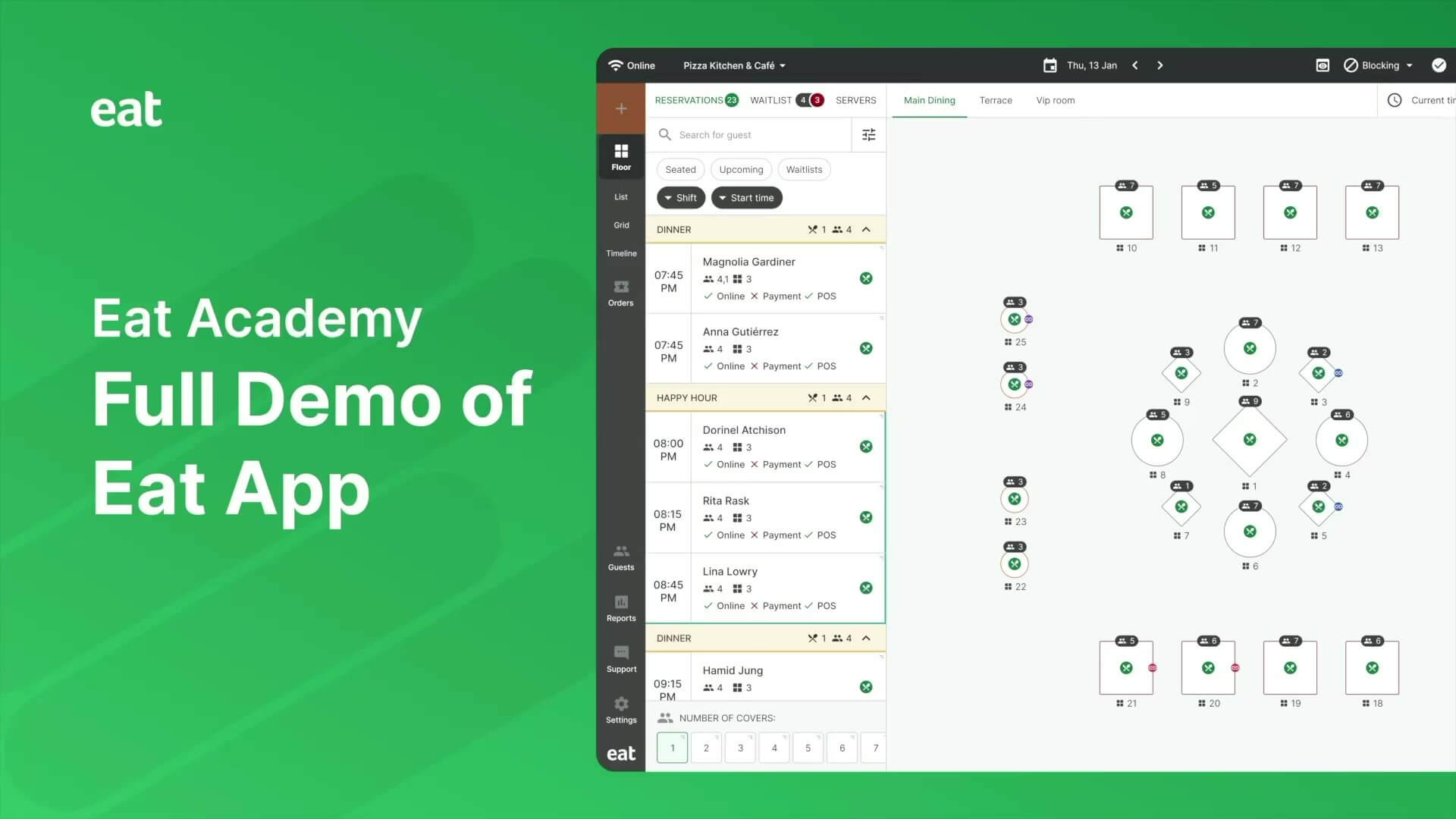 Online Demo
How to Write a Restaurant Business Plan in 2023 (Step by Step Guide with Templates)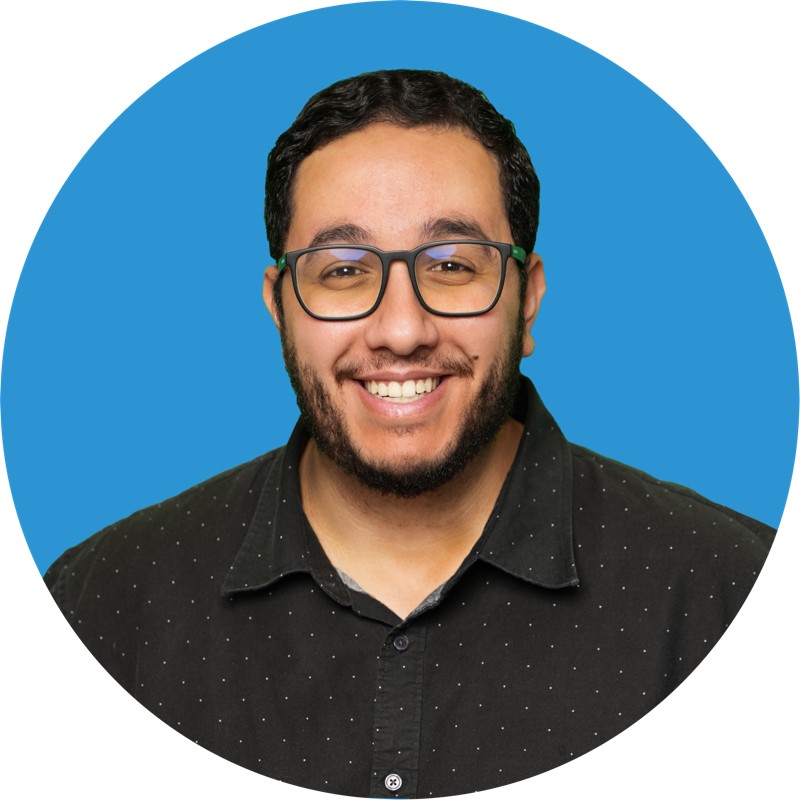 Jan 31, 2023 6:30:00 AM
Have you decided to open a restaurant? Has it been something you've thought of doing for years and are finally in a position to make it happen?
Regardless of how much time you've spent conceptualizing your idea and researching the industry, without proper planning, your restaurant is doomed for failure.
That's where a restaurant business plan comes in. A restaurant business plan is a framework that guides you to plan and forecast every element of restaurant management and operations; from menu design, location, financials, employee training, and a lot more, and helps develop your restaurant ideas into a reality.
Read on for everything you need to know about writing a restaurant business plan along with samples and tips.
Why is a Restaurant Business Plan Important?
Many new restauranteurs fail to put together a well-thought-out restaurant business plan because the process can be a bit difficult and time-consuming. But without a proper restaurant business plan, you're shooting in the dark without an aim. It's unlikely that you would be able to secure an investor to help fund your restaurant dream without a proper plan. And even if you do, the lack of proper planning, regulations, and forecasts will set your restaurant up for failure.
Your restaurant business plan is what is going to map out how you plan on turning a profit from your business as well as where your restaurant fits into the saturated market and how you plan on standing out.
A little time and pain early on are worth the reward of a successful restaurant in the long run.
11 key steps a restaurant business plan should include
A good business plan varies from restaurant to restaurant and takes into account factors like style of restaurant, target market, location, etc. If you're new to the restaurant game, the idea of creating a business plan can be daunting. To help you get started, we have highlighted the key elements you need to include when writing a restaurant business plan.
Depending on who you are presenting your business plan to, you can change the order of the sections to reflect priority.
Here are the main components of a restaurant business plan
Executive Summary
Company Description
Market Analysis
Restaurant Design
Market Overview
External help
Financial Analysis
1. Executive Summary
A restaurant business plan should always begin with an executive summary. An executive summary not only acts as the introduction to your business plan but also a summary of the entire idea.
The main aim of an executive summary is to draw the reader (oftentimes an investor) into the rest of your business plan.
Common elements of an executive summary include:
Mission statement (learn more about how to write a good mission statement here )
Proposed concept
A brief look at potential costs
Expected return on investments
An executive summary is imperative for those looking to get investors to fund their projects. Instead of having to comb through the entire restaurant business plan to get all the information, they can instead just look through the executive summary.
2. Company Description
This is the part of the restaurant business plan where you fully introduce the company. Start this section with the name of the restaurant you are opening along with the location, contacts, and other relevant information. Also include the owner's details and a brief description of their experience.
The second part of the company description should highlight the legal standing of the restaurant and outline the restaurant's short and long-term goals. Provide a brief market study showing that you understand the trends in the regional food industry and why the restaurant will succeed in this market.
3. Market Analysis
The market analysis portion of the restaurant business plan is typically divided into three parts.
3.1 Industry Analysis
What is your target market? What demographics will your restaurant cater to? This section aims to explain your target market to investors and why you believe guests will choose your restaurant over others.
3.2 Competition Analysis
It's easy to assume that everyone will visit your restaurant, so it is important to research your competition to make this a reality. What restaurants have already established a customer base in the area? Take note of everything from their prices, hours, and menu design to the restaurant interior. Then explain to your investors how your restaurant will be different.
3.3 Marketing Analysis
Your investors are going to want to know how you plan to market your restaurant. How will your marketing campaigns differ from what is already being done by others? How do you plan on securing your target market? What kind of offers will you provide your guests? Make sure to list everything.
The most important element to launching your restaurant is the menu . Without it, your restaurant has nothing to serve. At this point, you probably don't have a final version, but for a restaurant business plan, you should at least try to have a mock-up.
Add your logo to the mock-up and choose a design that you can see yourself actually using. If you are having trouble coming up with a menu design or don't want to pay a designer, there are plenty of resources online to help.
The key element of your sample menu though should be pricing. Your prices should reflect the cost analysis you've done for investors. This will give them a better understanding of your restaurant's target price point. You'll quickly see how important menu engineering can be, even early on.
5. Employees
The company description section of the restaurant business plan briefly introduces the owners of the restaurant with some information about each. This section should fully flesh out the restaurant management team.
The investors don't expect you to have your entire team selected at this point, but you should at least have a couple of people on board. Use the talent you have chosen thus far to highlight the combined work experience everyone is bringing to the table.
6. Restaurant Design
The design portion of your restaurant business plan is where you can really show off your thoughts and ideas to the investors. If you don't have professional mock-ups of your restaurant rendered, that's fine. Instead, put together a mood board to get your vision across. Find pictures of a similar aesthetic to what you are looking for in your restaurant.
The restaurant design extends beyond aesthetics alone and should include everything from restaurant software to kitchen equipment.
7. Location
The location you end up choosing for your restaurant should definitely be in line with your target market. At this point, you might not have a precise location set aside, but you should have a few to choose from.
When describing potential locations to your investors, you want to include as much information as possible about each one and why it would be perfect for your restaurant. Mention everything from square footage to typical demographics.
8. Market Overview
The market overview section is heavily related to the market analysis portion of the restaurant business plan. In this section, go into detail about both the micro and macro conditions in the area you want to set up your restaurant.
Discuss the current economic conditions that could make opening a restaurant difficult, and how you aim to counteract that. Mention all the restaurants that could prove to be competition and what your strategy is to set yourself apart.
9. Marketing
With restaurants opening left and ride nowadays, investors are going to want to know how you will get word of your restaurant to the world. The marketing and publicity section should go into detail on how you plan to market your restaurant before and after opening. As well as any plans you may have to bring a PR company on board to help spread the word.
Read more: How to write a restaurant marketing plan from scratch
10. External Help
To make your restaurant a reality, you are going to need a lot of help. List any external companies or software you plan on hiring to get your restaurant up and running. This includes everything from accountants and designers to suppliers that help your restaurant perform better, like POS systems and restaurant reservation systems . Explain to your investors the importance of each and what they will be doing for your restaurant.
11. Financial Analysis
The most important part of your restaurant business plan is the financial section . We would recommend hiring professional help for this given its importance. Hiring a trained accountant will not only help you get your financial estimates in order but also give you a realistic insight into owning a restaurant.
You should have some information prepared to make this step easier on the accountant. He/she will want to know how many seats your restaurant has, what the check average per table will be, and how many guests you plan on seating per day.
In addition to this, doing rough food cost calculations for various menu items can help estimate your profit margin per dish. This can be achieved easily with a free food cost calculator.
Restaurant Business Plan Template
Ready to get started? Download our free restaurant business plan template to guide you through the process.
Recent articles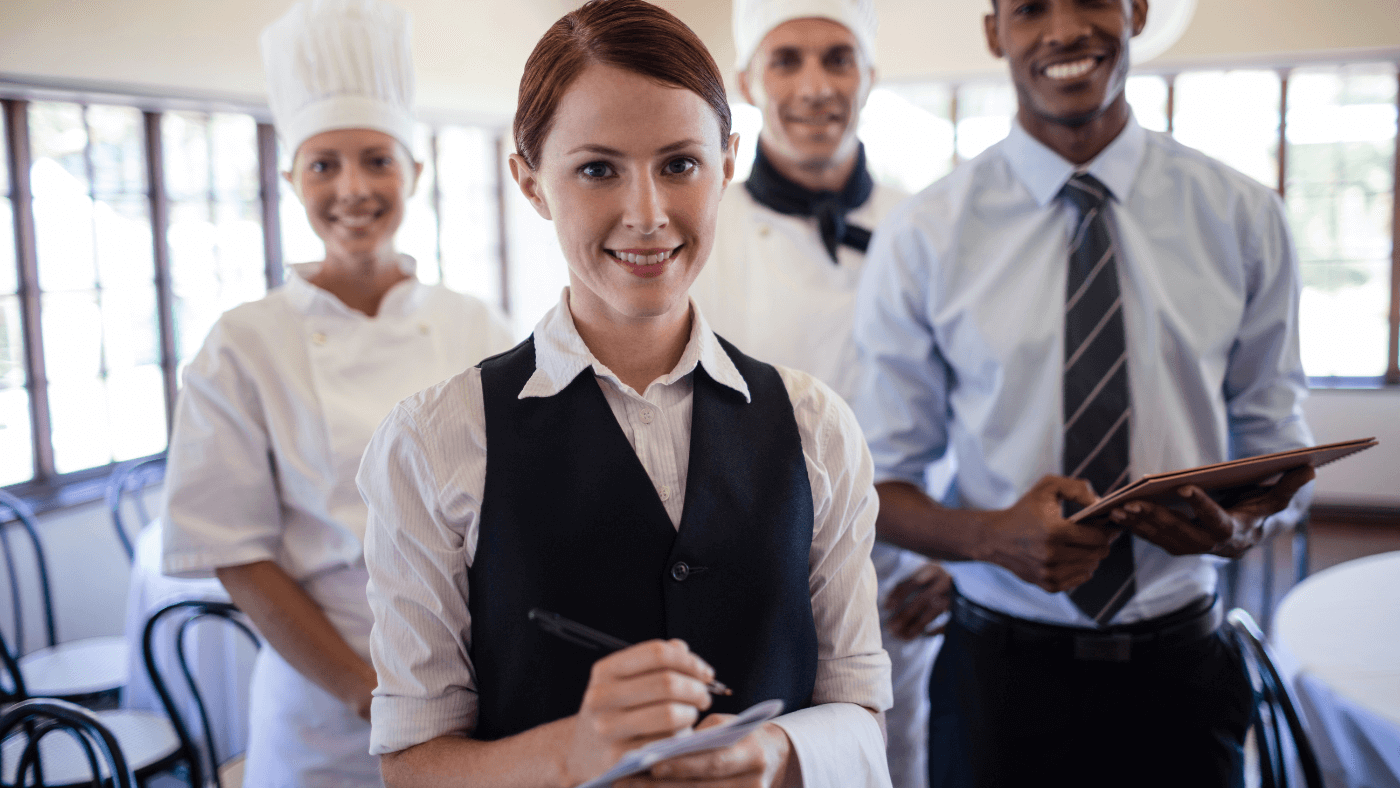 Grow Your Restaurant Revenue with the RevPASH Formula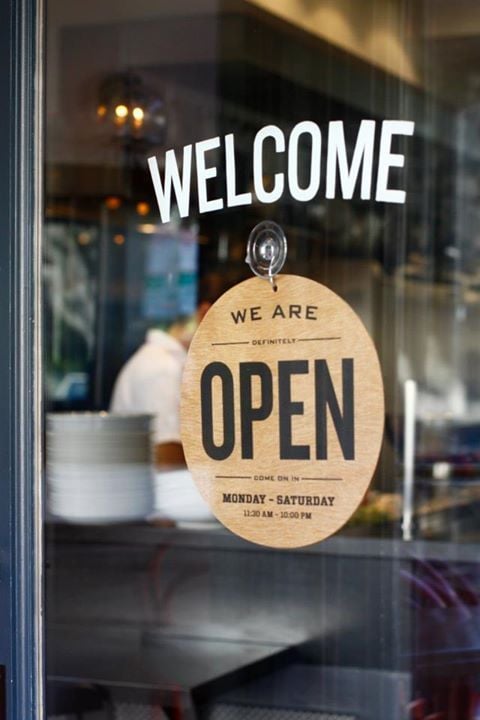 Top 20 Ideas for Your Restaurant Grand Opening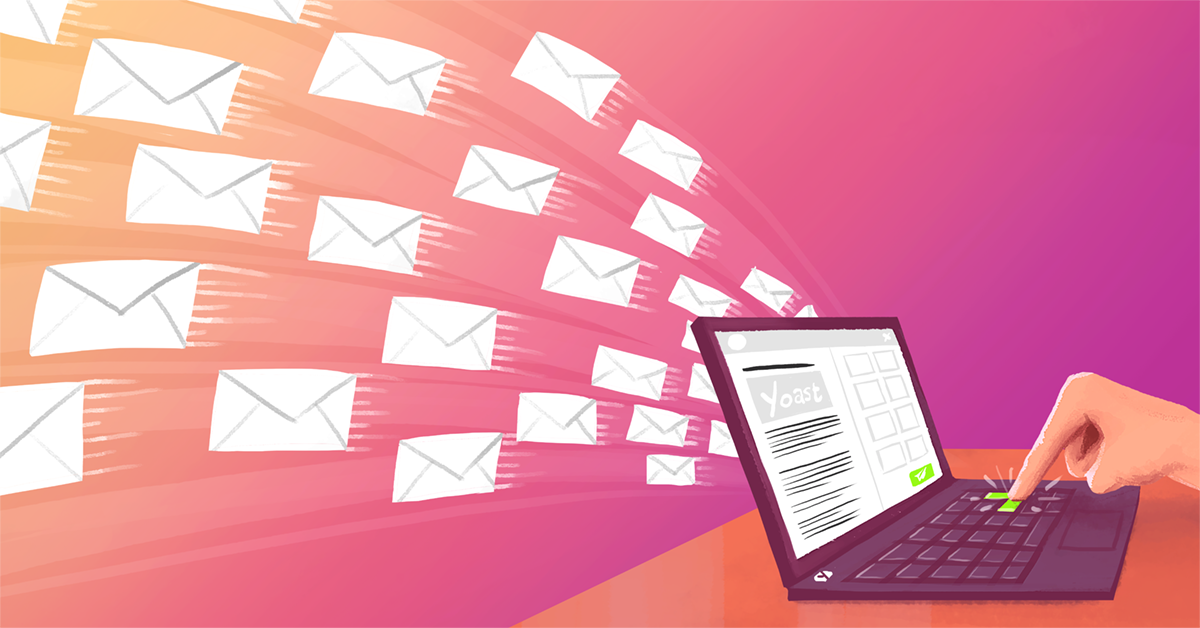 Increase Reservations
Tips for Restaurant Reservation Confirmation Emails
Most popular articles.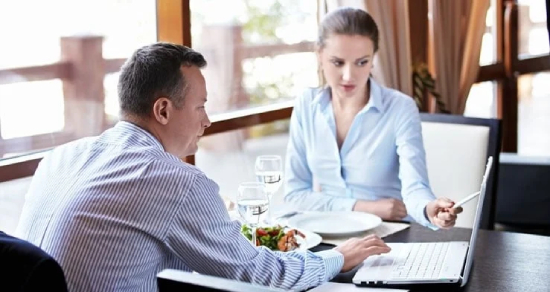 Restaurant SWOT Analysis Example You Can Use In 2023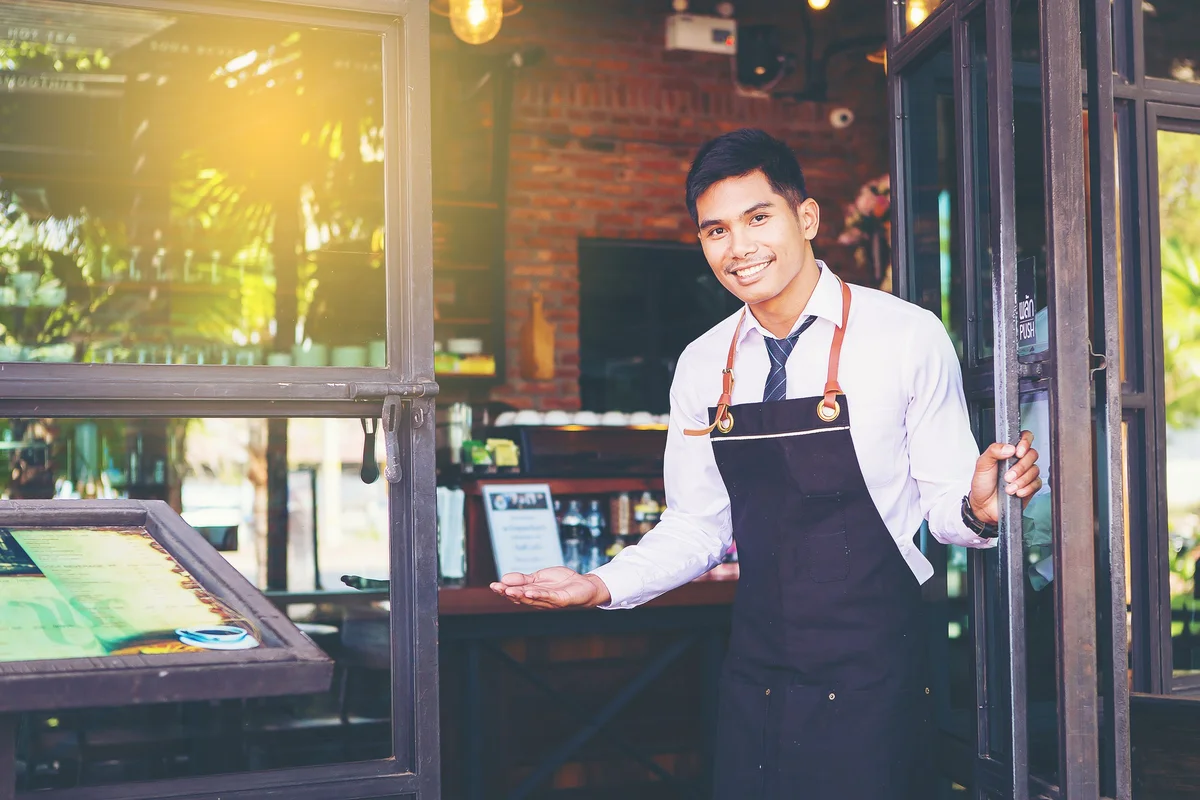 Guest experience
How to Greet Customers at a Restaurant in 2023 (In Depth Guide)
Let us take care of all your restaurant needs.
Reservation System
Booking Channels
Table Management
CRM and Guest profiles
Reports and Trends
Dine-in Experience
Integrations
Privacy policy
Terms of service
Reseller Program
Knowledge Base
Compare reservation systems
How to grow your business using data
Restaurant marketing guide
Customer service guide
All articles
POS integration
Restaurant Analytics
Compare Reservation Systems
© Eat App. All rights reserved

Search articles and guides
How to write a restaurant business plan.
Listen to this article
Your business plan will be the roadmap from which your new restaurant develops. No matter how much thought you've put into your concept or how many trusted colleagues have assured you of its greatness, you should write a business plan. It will prove the viability of your concept to potential investors and provide them with a clear and engaging answer to the question: "Why does the world need this restaurant?"
"The point of a business plan is to show that you've done your homework," says Charles Bililies, owner of Souvla , a fine casual Greek restaurant in San Francisco that has received national acclaim since opening in the spring of 2014.
"You have to show any potential investor that you have an actual plan, you know what you're talking about, it looks professional, and you're not just screwing around."
What your business plan should cover
The strongest business plans always include all or most of the components described below. Bililies advises that first-time restaurateurs read a bunch of different business plans for other restaurants and technology and retail companies to get a better sense of layout options, writing styles, and clarity of concept. Put the sections that you feel would be most compelling to someone who's never met you first: the "Management Team" section if you're coming from high-profile establishments, for example. The goal is for the reader to keep turning the page.
Quick links Branded cover Concept Sample menu Service Management team Design Target market Location Market overview Marketing and publicity Specialists and consultants Business structure Financials
1. Branded cover
Include your logo (even if it's not finalized), the date, and your name.
Describe your restaurant concept and get the reader excited about your idea. Include an executive summary and go into detail about the food you'll be serving, inspiration behind your concept, and an overview of service style. Define clearly what will be unique about your restaurant and include your mission statement.
3. Sample menu
The menu is the most important touchpoint of any restaurant's brand, so this should be more than just a simple list of items. Incorporate your logo and mock up a formatted menu design (tap a designer for help if needed).
Your sample menu should also include prices that are based on a detailed cost analysis. This will give investors a clear understanding of your targeted price point, provide the first building block to figuring out average check estimations needed to create financial projections for starting costs, and show investors that you've done the homework needed to be confident that you'll be able to sell these items at these prices and operate within your budget.
This section is most relevant for fine-dining concepts, concepts that have a unique service style, or if you have particularly strong feelings about what role service will play in your restaurant. It can be a powerful way of conveying your approach to hospitality to investors by explaining the details of the guest's service experience.
Will your restaurant have counter service and restaurant hostess software designed to get guests on their way as quickly as possible, or will it look more like a theater, with captains putting plates in front of guests simultaneously? If an extensive wine program is an integral part of what you're doing, will you have a sommelier? If you don't feel that service is a noteworthy component of your operation, address it briefly in the concept section.
5. Management team
Write a brief overview of yourself and the team you have established so far. You want to demonstrate that the work experience you've acquired over the course of your career has provided you with the necessary skills to run a successful restaurant and act as a restaurant business owner. Ideally, once you have described the strong suit of every member of your team, you'll be presenting a full deck. Most independent restaurant investors are in this for more than just money, so giving some indication of what you value and who you are outside of work may also be helpful.
Incorporate some visuals. Create a mood board that shows images related to the design and feeling of your restaurant. Whether you're planning to cook in a wood-burning oven or are designing an eclectic front-of-house, be sure to include those ideas. Photos of materials and snippets of other restaurants that you love that are similar to the brand you're building are also helpful.
7. Target market
Who is going to eat at your restaurant? What do they do for a living, how old are they, and what's their average income? Once you've described them in detail, reiterate why your specific concept will be appealing to them.
8. Location
T here should be a natural and very clear connection between the information you present in the "Target Market" section and this one. You probably won't have a specific site identified at this point in the process, but you should talk about viable neighborhoods. Don't assume that potential investors will be familiar with the areas you're discussing and who works or lives there—make the connections clear. You want readers to be confident that your restaurant's "ideal" diner intersects with the neighborhood(s) you're proposing as often as possible.
If you don't have a site , this is a good place to discuss what you're looking for in terms of square footage, foot traffic, parking, freeway accessibility, outdoor seating , and other important details.
9. Market overview
Address the micro and macro market conditions in your area and how they relate to licenses and permits. At a macro level, what are the local and regional economic conditions? If restaurants are doing poorly, explain why yours won't; if restaurants are doing well, explain how you'll be able to compete in an already booming restaurant climate. At a micro level, discuss who your direct competitors are. Talk about what types of restaurants share your target market and how you'll differentiate yourself.
10. Marketing and publicity
The restaurant landscape is only getting more competitive. Discuss your pre- and post-opening marketing plan to show investors how you plan to gain traction leading up to opening day, as well as how you'll keep the momentum going. If you're going to retain a PR/marketing company, introduce them and explain why you've chosen them over other companies (including some of their best-known clients helps). If not, convey that you have a solid plan in place to generate attention on your own through social media , your website , and media connections.
11. Specialists and consultants
List any outside contractors you plan to retain, such as:
General contractor
PR and marketing
Briefly explain the services they'll be providing for you, why you chose them, and any notable accomplishments.
12. Business structure
This section should be short and sweet. What type of business structure have you set up and why did you make that specific decision? You will need to work with an attorney to help you determine what business structure is best for you.
"Step one: write a business plan. Step two: hire a good attorney. In addition to helping me build a smart, sustainable business structure, my attorney was also a great resource for reviewing my business plan because she's read thousands of them. She was a very helpful, experienced outside perspective for more than just legal matters." — Charles Bililies.
13. Financials
Let your accountant guide you through this portion of your business plan. It is crucial that whoever you retain to help you with your finances has a wealth of restaurant experience (not just one or two places), as they should be familiar with the financial specifics of starting a restaurant and know what questions to ask you.
Before creating realistic financial projections, your accountant will want to know approximately how many seats you're planning on having, what your average check will be, and approximately how many covers per day you plan to do. Being conservative in these estimations is key as these three data points will be used as the basis for figuring out whether your concept is financially feasible.
Lou Guerrero, Principal at Kross, Baumgarten, Kniss & Guerrero, emphasizes, "You'll get a lot of accountants that tell you that they've done a couple of restaurants, but you have to choose someone that has a deep expertise in what you're doing. There's nothing to gain from going with someone that doesn't have a very restaurant-centric practice."
A well-vetted accountant with restaurant experience will know exactly what you'll need to have prepared to show investors. The key projections you can expect to work on are:
Pro forma profit and loss statement for the first three to five years of operation
Break even analysis
Capital requirements budget
Discover how OpenTable can take your business where you want to go
Take the Quiz
Get the latest resources to help power up your hospitality.
By signing up, you agree to our privacy policy . You also agree to receive marketing communications from OpenTable about news, events and promotions. You can unsubscribe from OpenTable emails at any time.
How to grow and thrive in the restaurant business
How to open a restaurant: The modern restaurateur's guide
How to build a restaurant pitch deck
Writing or updating your restaurant business plan? Here's what you should include
Sign up for restaurant insights.
Writing or updating your restaurant business plan? Here's what you should include Are you considering opening a new restaurant, adding a virtual restaurant , or pivoting your restaurant's business strategy to adapt to the industry's "new normal" after the pandemic? Make sure you take the time to build a restaurant business plan. Why?
Business plans are like professional road maps — they literally lead the way to success
They're critical if you're looking for investors and need to outline your restaurant's current wins and future revenue potential
They help you foresee challenges before they arise, so you can sidestep some catastrophes and be better prepared for the others
Some 26% of restaurants fail within a year of opening, and failure to plan is one of the primary reasons those restaurants close. Create a business plan, and you're setting yourself up to be on the right side of that statistic.
Here's how to do it.
What is a restaurant business plan?
Before you learn how to write a business plan , it's crucial to understand what a business plan is — and what it isn't.
The goal of a business plan is to create a guide that helps you navigate each stage of launching and running your business. That plan should also be comprehensive and articulate enough that a total stranger, for instance an investor, could read through it and easily understand your vision, your goals, and how you intend to turn your restaurant dream into a reality.
Business plans come in a variety of structures and they can be as short as a single page or long enough to bind into a booklet. You may want to start with a lean startup plan that focuses on a high-level take on your strategy, then follow up with a more detailed plan that elaborates on key points and offers investors more information.
In short, your business plan should communicate everything you have and plan to put into your restaurant to ensure ongoing success.
7 elements every restaurant business plan should include
Your restaurant and mission statement should be unique to your business and your vision, but that doesn't mean you have to start completely from scratch. There are plenty of restaurant business plan examples on the internet, or you can use a free template from the Small Business Association (SBA) as your starting point. However you write it, your finalized business plan should include seven key sections.
1. Executive summary
This is a brief summary of your company, why it's something the community wants or needs, and why it will be successful. Many different types of restaurants speak to various demographics, and it's important to know  what kind of restaurant you want to run . Are you opening a quick-service deli focused on takeout sandwiches and ready-to-eat salads? Or are you going to be the first tapas restaurant in a city eager for more variety?
If you're using your business plan to ask for financing, the SBA recommends including financial information and high-level growth plans in your executive summary, too.
Think of your summary as your opportunity to capture your reader's attention. Many investors will make a split-second decision based on the executive summary alone — if this section is all they're going to read, make every word count.
2. Restaurant description
Now it's time to launch into a more detailed description of the company, including its  vital differentiator(s) , target audience, and any other factors that could sway investors like experts you've brought on board as advisors or a location you've already scouted or secured.
You'll want to include the legal structure of the business, explaining whether you're a sole proprietorship, LLC, etc., and list out existing management and their roles (including your own).
Now comes the fun part: Writing out a description of your concept. This is where you can let your creative side come out, showcasing your passion for what you hope to create and using plenty of adjectives to engage your readers and give your concept life. You've already decided what  type of restaurant  you're opening, now flesh out all the other details:
Service style (counter vs. sit-down, casual vs. fine dining, etc.)
Restaurant size and seating capacity
General ambiance, including décor and music
Options for styles of seating, lighting, and other fixtures
Operating hours
Style of cuisine
Peripheral service offerings such as retail products, delivery/takeout, and catering
Unique selling points such as using produce grown on an adjacent farm or a 30-minute lunch guarantee to serve the area's office workers better
3. Sample menu
If you're a new restaurant, including a sample menu is the only way investors will know what you plan on serving. It's not enough to say you're going for "rustic Italian," as that could mean different things to different people. Chances are your menu is your key differentiator, or at least part of it — otherwise, why will customers choose you over tried-and-true competitors already offering similar dishes?
Collaborate with your chef and keep the core tenets of  great menu design  in mind:
Know your audience and tailor your design and descriptions to your target customer base — a college crowd eager for drink deals and shareable eats will be more interested in pictures and flashy pricing than diners looking for a white tablecloth experience
Menu descriptions should be short but evocative — choose words that help customers understand exactly what they'll be eating and get them excited about trying it (for example, say "succulent tea-smoked duck with anise-scented plum sauce" rather than "duck with plum sauce")
Refer to menu psychology when determining and placing pricing, sticking to simple numerals (no dollar signs) placed to the right of the menu item with no dots or dashes in between
Use that same psychology to guide customers through your offerings, using call-out boxes and bold text to highlight more profitable items
View your menu as an extension of your restaurant branding, using the same colors, design elements, and fonts
4. Target market analysis
Detail your target market, using buyer personas to indicate who you see being your primary customer and what their dining habits might look like. These personas should include information on where target customers live, their income levels, their pain points (do they hate long waits or want restaurants that are open later?), and how often they dine out or order in.
5. Marketing plans and competitor analysis
Bolster your business plan with an overview of the industry.  This should include competitive research that offers insight into how other restaurants in your niche are doing, what successes they've had, and where they've faltered so you can learn from those mistakes. Refer again to your key differentiators, this time explaining how your restaurant will address the current market and exceed customer expectations.
This is an excellent place to include your marketing plan , too. For example, how will you be promoting your restaurant? Will marketing be handled in-house or outsourced?
Promotional events, social media, and paid ads are just some ways you can help get your restaurant off the ground, and investors will be very interested to hear what you have planned.
6. Organizational management
While you've touched on your organizational structure and management earlier on in your business plan, now you'll explain  your business structure  and share a more comprehensive look at your team. An organizational chart can be helpful, as is a summary of your collective experience. Some people include a bullet list of the team's top achievements that's easy to scan and digest.
In addition to listing out co-founders, managers, servers, etc., you can attach resumes from your executive team or critical players like a well-known mixologist that's helping you develop your cocktail program.
7. Financial projections
Finally, it's time to address the financial side of your business, especially if you're using your business plan to acquire startup funds or additional capital after you're already operational.
If you're pre-launch, your projections are just that: guesses. But these guesses should be based on market research, actual expenses, and projected income, culminating in a five-year look at everything from estimated revenue to capital expenditure budgets.
If your business is up and running, you'll include actual financial records such as cash flow statements and your P&Ls, ideally for the last five years. Use colorful charts and graphs to highlight financial wins and make it easier for investors to gauge your company's financial health quickly.
If you're asking for funding, specify how those funds will be used and whether you have collateral you're able to put up to secure a loan.
Strengthen business plan by strategizing how you'll capture new customers through takeout and delivery
COVID-19 has drastically changed the hospitality industry, but many restaurants like  Pig & Khoa  and  The Council Cafe  have found ways to revamp their restaurant models to support not only on-premise dining but expanded delivery and takeout orders as well.
In 2020, some  1.2 billion people  worldwide used online food ordering. In addition, surveys found that  68% of consumers  are more likely to grab takeout from a restaurant now than pre-pandemic, and 53% say takeout and delivery play an essential role in their way of life.
Platforms like Grubhub Marketplace can make it easier than ever to capture the attention of new customers and reinvigorate relationships with existing customers by offering quick-click access to ordering and stress-free pickup or delivery.
Ready to reach millions of hungry customers? Sign up for  Grubhub for Restaurants  today!
Trending articles
March game day promotion ideas for your restaurant
How to control food expenses
Restaurant employee onboarding made easy
Why you need a restaurant email marketing program — and how to start one
How restaurant photography improves your business' online presence
More articles like this
Food quality & sustainable food containers: what all...
Update your restaurant's delivery and takeout strategy with the best sustainable food containers and prepare for an influx...
6 Tips for Running a Winning Restaurant on...
Is your restaurant ready for game day? Consider this your restaurant preparation checklist.
3 Ways to Master Corporate Food Delivery
There are several important considerations to make when it comes to corporate food delivery for offices or other...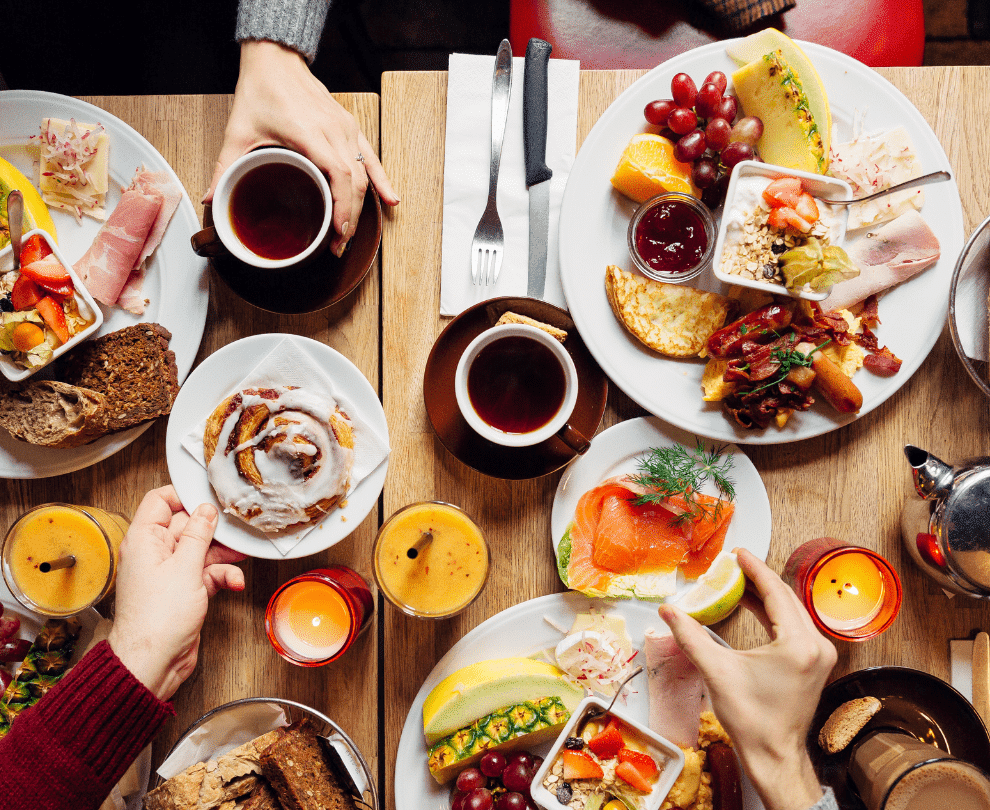 4 Ways Restaurants Are Personalizing the Dining Experience
Today's restaurant customers increasingly demand a more personalized dining experience. Here are several tips to get started.
Don't leave money on the table
The faster you partner with grubhub, the faster your business can grow..
Join Grubhub Marketplace and get access to all the benefits that go with it. All fields required
Already have an account? Sign in
Don't miss out - drive higher ROI for your Restaurant!
Nearly 9 out of 10 restaurant owners surveyed agree that Grubhub delivers a high ROI to their business - higher than the competition average*
Thrive on your own terms with flexible pricing and marketing rates as low as 5%.
*Grubhub Restaurant Intelligence Technomic Report 2022
Food & Beverage Business Plans
Did you know each of these plans was created in LivePlan? Learn More
Bakery Business Plans
Delicatessen and Bakery Business Plan
Dessert Bakery Business Plan
Specialty Baker Business Plan
Bakery Business Plan
Bar & Brewery Business Plans
Bar and Tavern Business Plan
Brewery Business Plan
Hookah Bar Business Plan
Karaoke Bar - Bowling Alley Business Plan
Microbrew Bar Business Plan
Nightclub Business Plan
Nightclub Saloon Business Plan
Nightclub, Dance Classes Business Plan
Singles Bar Business Plan
Sports Bar Business Plan
Microbrewery Business Plan
Catering & Food Truck Business Plans
Catering and Ballroom Rental Business Plan
Catering Company Business Plan
Food Preparation Business Plan
Coffee Shop & Cafe Business Plans
Cafe Bistro Coffeehouse Business Plan
Coffee Kiosk Business Plan
Coffee Roaster Business Plan
Coffee Shop Business Plan
Coffeehouse Business Plan
Convenience Store Cafe Business Plan
Internet Cafe Business Plan
Religious Coffeeshop Business Plan
Sports Equipment Cafe Business Plan
Tea Room Business Plan
Restaurant Business Plans
Bed and Breakfast - Caribbean - Business Plan
Bed And Breakfast Business Plan
Bed and Breakfast Inn Business Plan
Bowling Entertainment Center Business Plan
Deli Restaurant Business Plan
Ethnic Food Restaurant Business Plan
Fast Food Restaurant Business Plan
Fine Dining Restaurant Business Plan
Franchise Sandwich Shop Business Plan
Healthy Restaurant Business Plan
Italian Restaurant Business Plan
Mediterranean Restaurant Business Plan
Mexican Restaurant Business Plan
Movie Theater Restaurant Business Plan
Organic Restaurant Business Plan
Pasta Italian Restaurant Business Plan
Pie Restaurant Business Plan
Pizzeria Business Plan
Pizzeria Franchise Business Plan
Sandwich Restaurant Business Plan
Steak Buffet Restaurant Business Plan
Steak Restaurant Business Plan
Themed Restaurant Business Plan
Specialty Food & Beverage Shop Business Plans
Butcher Shop Business Plan
Dinner Theater Business Plan
Ethnic Food Import Business Plan
Frozen Custard Shop Business Plan
Convenience Store Soda Fountain Business Plan
Gourmet Food Store Business Plan
Organic Food Store Business Plan
Pizza Delivery Business Plan
Shaved Ice Beverage Business Plan
Wine Store Business Plan
Wholesale Food & Beverage Business Plans
Agriculture Fruit Farm Business Plan
Coffee Distribution Business Plan
Coffee Export Business Plan
Hydroponics Farm Business Plan
Nonprofit Food Bank Business Plan
Pasta Manufacturer Business Plan
Produce Farm Business Plan
Salsa Manufacturer Business Plan
Wholesale Food Business Plan
Wholesale Food Manufacturer Business Plan
Wholesale Juice Business Plan
Everybody's got to eat and there's still plenty of niche aspects of food and beverage business for entrepreneurs to explore. Locally sourced, organic, farm-fresh, delivery, craft, pick a buzz-word and there's an opportunity there.
So if you think you have the makings of the next top chef, developed a secret whiskey recipe that will blow people's minds, or even have a better way of doing delivery, you may want to enter the food and beverage business.
Start cooking up your business plan with our library of foodie-themed sample plans or build a more modern plan to easily manage your restaurant, bar, or cafe with LivePlan . It contains the same food and beverage templates and information you see here, but with additional guidance to help you develop the perfect plan.
Plan, fund, and grow.
Easily write a business plan, secure funding, and gain insights.
Achieve your business funding goals with a proven plan format.
You are using an outdated browser. Upgrade your browser today or install Google Chrome Frame to better experience this site.
Food Court Business Plan Pdf
Powerful Drawing Solution
Cafe and Restaurant Floor Plans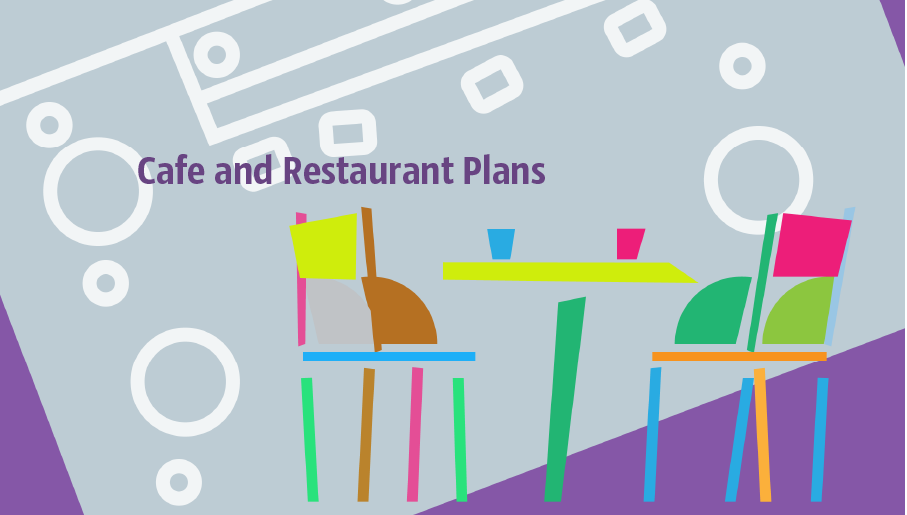 Floor Plans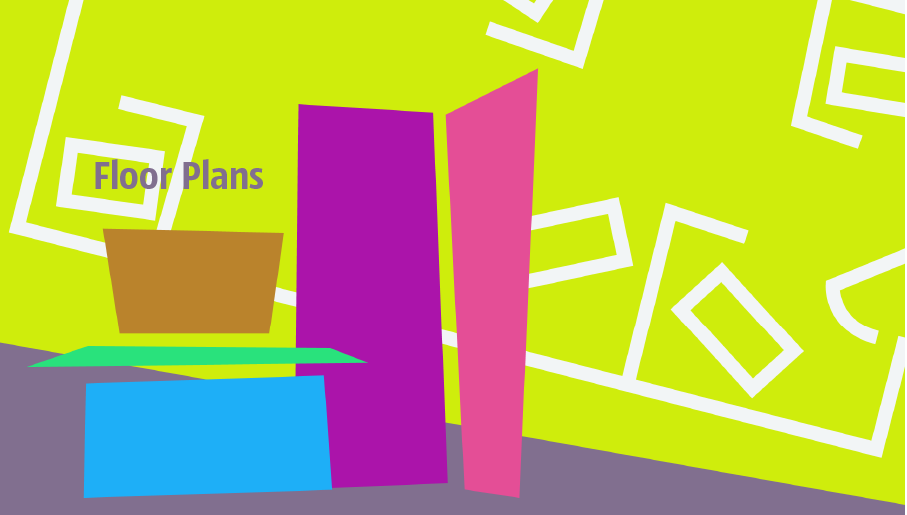 Pictures of Food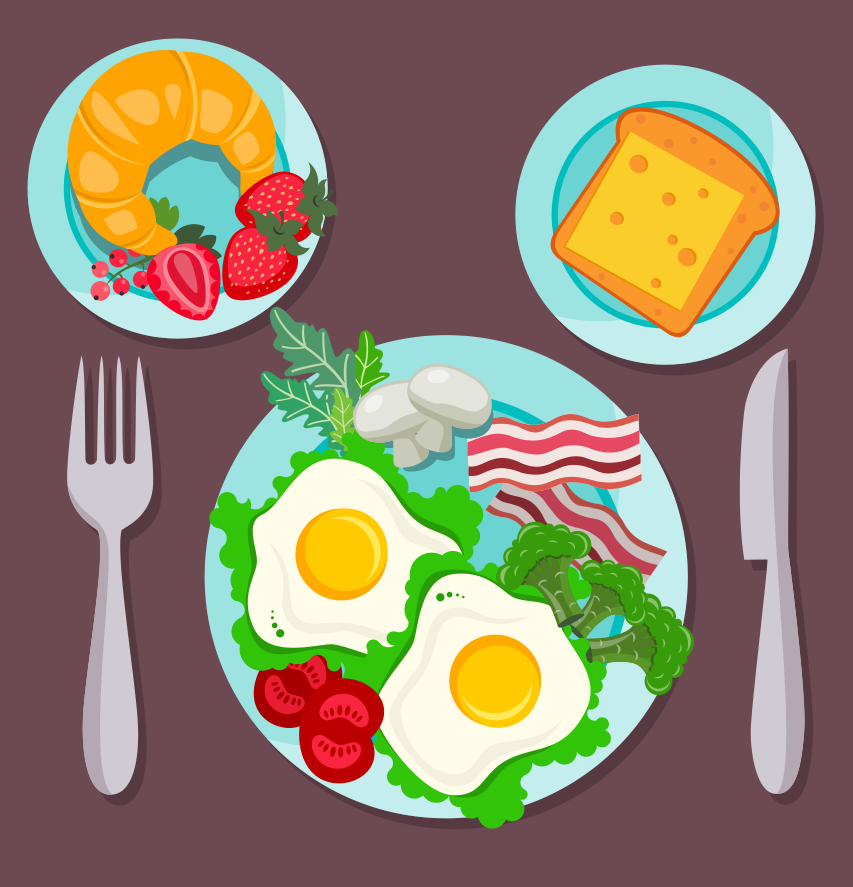 Food Pictures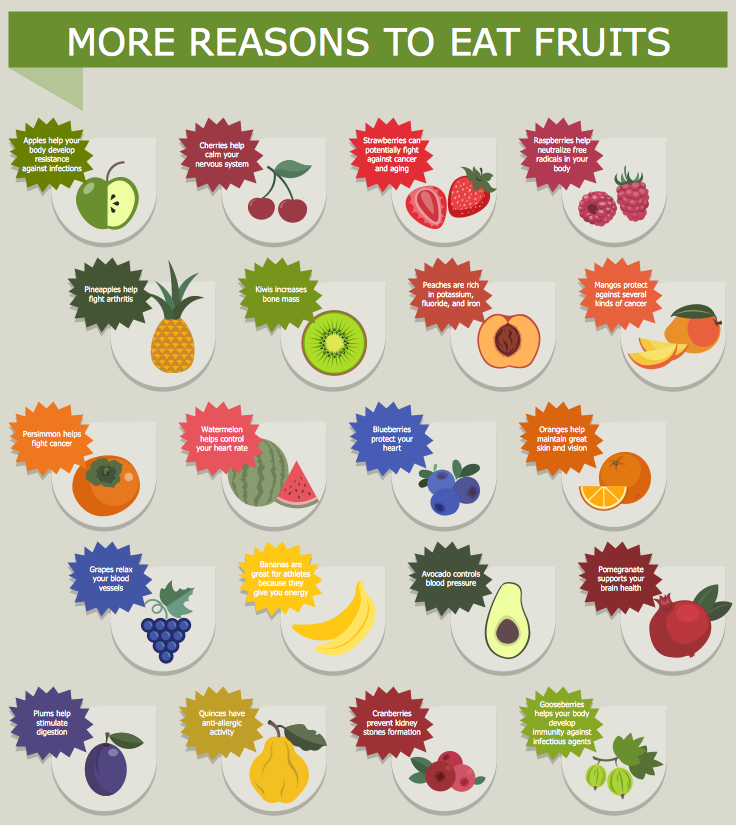 Computer Hardware - Reseller Business Plan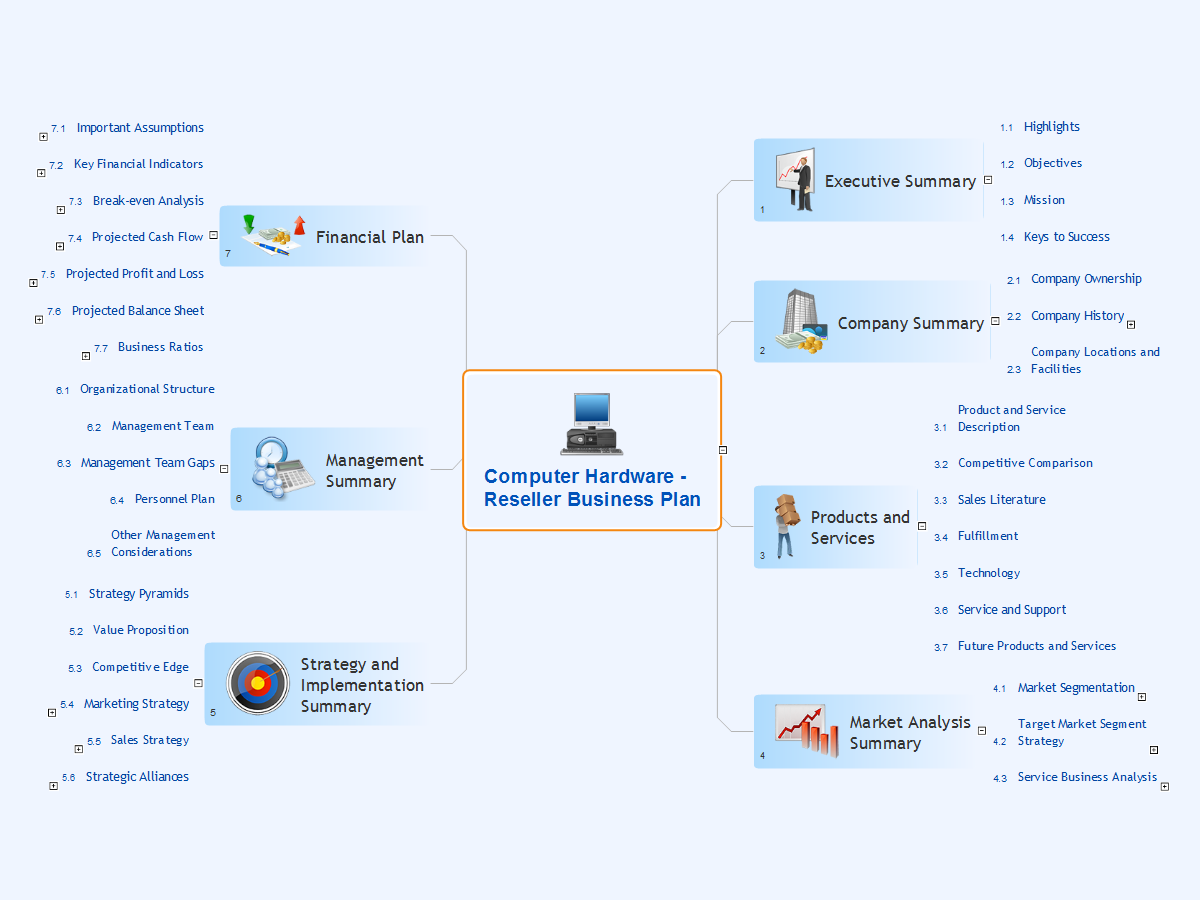 Basic Flowchart Images. Flowchart Examples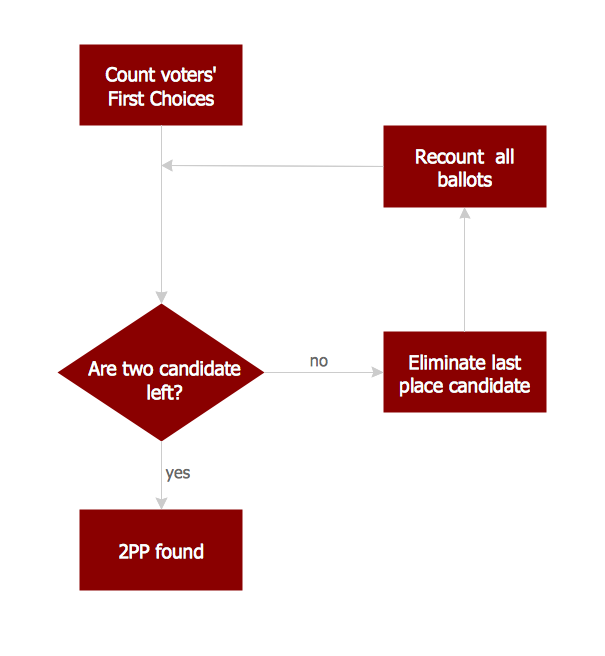 Food and Beverage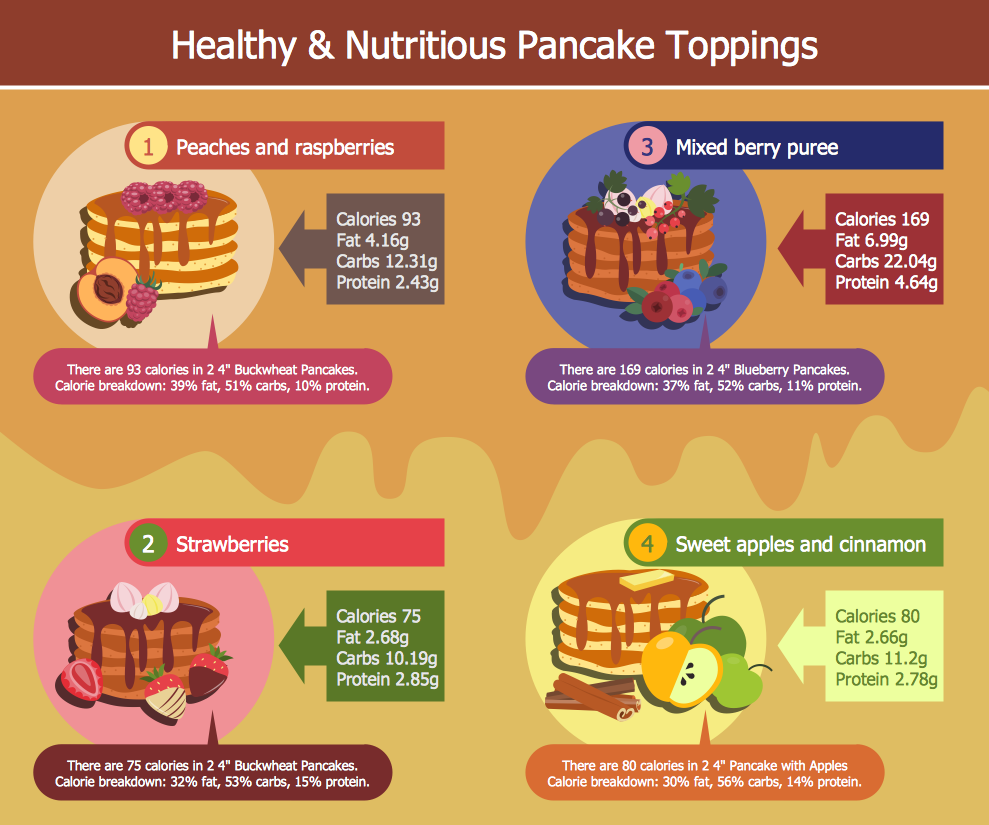 Food Court Business Plan
Seating Plans | Bar Graphs | Food Court | Gym Business Plan In ...
Fast Food Restaurant Business Plan Pdf
Fast Food Chain Floor Plan Pdf
Fast Food Business Plan Sample Pdf
Cafe and Restaurant Floor Plans | Small Restaurant Business Plan Pdf
Restaurant Business Plan Pdf
Restaurant Business Plan Proposal Pdf
Business Plan Of A Coffee Shop Pdf
ERD | Entity Relationship Diagrams, ERD Software for Mac and Win
Flowchart | Basic Flowchart Symbols and Meaning
Flowchart | Flowchart Design - Symbols, Shapes, Stencils and Icons
Flowchart | Flow Chart Symbols
Electrical | Electrical Drawing - Wiring and Circuits Schematics
Flowchart | Common Flowchart Symbols