Have your assignments done by seasoned writers. 24/7
Contact us:
+1 (213) 221-0069
[email protected]

How many Sources for a Research Paper: Top Writers' Advice
How many Sources for a Research Paper
In institutions of higher learning, research papers are among the most significant forms of testing students' academic milestones. For students to obtain a college degree, they have to write several research papers to prove their understanding of the course content or material.
To get the best answer for the best number of sources for essays, we asked some of our top essay writers to give their views. This article summarizes some of their views and their input on the issue.
Basically, as the name suggests, research papers require a lot of research to prove or validate the arguments presented. Therefore, students are required to carefully select credible and peer-reviewed sources of information to use as reference material.
Now, this issue raises the question of how many sources are required for a research paper. In most cases, instructors do not provide the exact number of sources to be used in research papers and this causes a lot of confusion to students.
A research paper should have a minimum number of sources as the number of its pages to match the length of the paper to the quality of the content it has. This means that a 3-page paper needs to have at least 3 sources. While the number of sources depends on many factors, our top writers advise that this is the best way to match the quantity to the quality.
Since sources are a mandatory component of a research paper, students may be tempted to use as many sources as they can to impress their instructor or to show their vast knowledge in the course.
On the other hand, some students may use a few sources to avoid delving too much into the research process. Because of this, students end up submitting research papers with either too many unnecessary sources or insufficient sources.
To avoid such disparities, this article will tackle the question about the number of sources required for a research paper. However, it is important to explore the different factors that determine the number of sources for a research paper first.
Let us Write your Papers! No Plagiarism
Get that A on your next essay assignment without the hassles. Any topic or subject. 100% Plagiarism-Free Essays.
Factors that determine the Number of Sources for a Research Paper
As discussed above, students must use sources for their research papers because those sources prove the credibility of the arguments presented.
While using sources in a research paper, there are several factors affecting the number of citations that you should always consider when determining the number of sources to be used.
Such factors should act as the standard guideline that will help you employ the appropriate number of sources in any type of research paper.
1. The Length of the paper
This is one of the most important determiners of the number of sources for a research paper. When instructors give their students a research paper to tackle, they will always provide the number of pages required or simply provide a word count limit.
Some research papers will be longer than others depending on the word count limit or the required page number. The most important thing to note here is that the longer the research paper, the more the number of sources will be required.
The shorter the paper, the fewer the number of sources. However, as we shall discuss later, a short research paper may require more sources depending on factors like the depth of the topic.
Ideally, a longer paper will have more content in terms of claims to support the thesis statement and the arguments to support the claims. Because of this, students will be required to use more sources to prove the credibility of those claims.
For example, imagine you have been given a 10-page research paper to tackle. In such a paper, you will have several body paragraphs that contain individual claims that must be supported by evidence from credible sources within each paragraph.
In such a case, you will have several sources. Imagine, on the other hand, you are told to write a research paper on the same topic but the page limit is 5. Here, you will have fewer body paragraphs and therefore fewer sources. Simply put, the longer the research paper, the more the sources and vice versa.
2. Teacher's instructions
This is also an equally important factor that determines the number of sources for a research paper. As we have noted, instructors will always specify the page limit or the word count limit for a research paper.
However, not all instructors will specify the number of sources required for such paper. Though this may be the case, some instructors will be very specific on the number of sources required for research papers.
If your instructor has specified the number of sources to be used, it is best to adhere to such instructions because failure to do so will guarantee academic penalties.
The reason why teachers specify the number of sources to be used can be attributed to the fact that not many students appreciate the research process when finding credible sources.
By specifying the number of sources, teachers are encouraging their students to employ research techniques to find the most appropriate sources of information. Again, some students tend to avoid citing sources in their research papers because it is a process by itself.
There is a particular criterion used to reference and cite sources in research papers. Therefore, when teachers specify the number of sources to be used, they are encouraging students to learn the process of referencing and citing sources.
3. The Depth of the topic
The depth of the topic is an important determiner of the number of sources for a research paper. No matter how short or long a research paper is, the depth of its topic will determine the number of sources.
Some research topics will not require too much research while others will require a lot of research to support the claims or arguments. If the topic is not complex, you will not have to conduct a lot of research and therefore the number of sources will be fewer.
On the other hand, if the topic is deep, you will be required to conduct a lot of research to uncover valid supporting arguments for your claims.
In such a case, you will use several sources to support your arguments. In short, the more intricate or deep the topic is, the more the sources are required and vice versa.
4. The technicality of the topic
The technicality of the topic is yet another factor that determines the number of sources for a research paper. Technical research papers often require more sources compared to less technical papers.
This is because technical papers require more research to prove the methodologies employed to come up with the findings or to prove the arguments presented. For example, imagine a research topic concerning the effectiveness of the current propulsion system in jet engines.
In such a research paper, you will either argue that the current propulsion system is effective or ineffective. To prove either of the stands, you will have to use several sources to validate your arguments.
5. Data and statistics
The application of data and statistics in a research paper will increase the number of sources used in the paper. Data and statistics are used to provide quantifiable evidence to a certain claim.
Therefore, it is important to always cite the sources of data and statistics to validate your argument.
For example, if you state in your paper that 70% of students in American colleges dislike the process of writing research papers, you will have to cite the source of such statistics because that is a specific claim.
Unless you have personally conducted the primary research through questionnaires, surveys, and so on, you should always cite the source of such data and statistics.
6. Institutional requirements
Some institutions have specific guidelines that predetermine the number of sources that should be used for research papers. In such a case, students' level of study dictates the number of sources that should be cited in a research paper.
In some institutions, undergraduate students may be required to only use 10 sources in research papers while other institutions may require more.
Some institutions will often require students to match the number of sources to the page count of their research papers. For example, if a research paper is 5 pages, then the number of sources will be 5, and so on.
7. Personal preference
This especially applies to cases where neither the instructor nor the institution has specified the number of sources for a research paper.
Here, students are expected to determine the number of sources to be used depending on their personal preference or subjective interpretation of their paper's requirements.
Because of this, students should always acknowledge the sources by appropriately citing them in the research paper, failure to which the paper will have been plagiarized.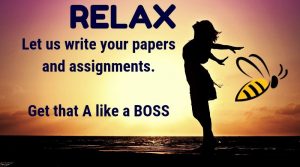 Cheap Research Paper Writing Service: Write My Term Paper for me
Where to get the Sources for a Research Paper
There are several avenues to get the sources for a research paper. The first and most basic avenue is search engines. Search engines like Yahoo, Bing, and Google are good places to start looking for sources for your research paper. Here, you will find various sources of information about your topic.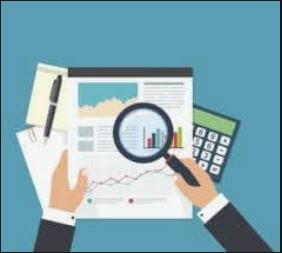 Since search engines will provide a lot of sources, it is important to select the most relevant and credible sources of information.
Always select peer-reviewed sources and avoid blogs and Wikipedia.
Blogs mostly provide subjective interpretations of information while Wikipedia allows multiple users to edit thus reducing its credibility.
However, Wikipedia is a great place to gather general information about your topic.
Online scholarly databases are another important avenue to get the sources for a research paper. Such sources include Google Scholar , InfoTrac, EBSCO, LexisNexis, and so on.
Those databases provide thousands of scholarly sources that can be used in your research paper. You can get the latest sources in online scholarly databases.
Magazines and newspapers also provide a rich source of information for your research paper. For example, if you are writing a research paper centered on current affairs, newspapers and magazines can be valuable sources of information.
Today, there are digital versions of newspapers and magazines that can be easily accessed through online platforms. The New York Times, Wall Street Journal, TIME, and so on are examples of such avenues of current information.
Finally, the library is a valuable avenue to get sources for your research paper. The reason why some students overlook the library as a source of information is that they find looking for sources on online platforms to be more convenient. However, libraries can offer some of the best sources of information for your research paper.
How to determine the credibility of sources for a research paper
The most prevalent criteria used to determine the credibility of sources for a research paper is the CRAAP test . This test evaluates the qualities of a source based on its Currency, Relevance (coverage), Authority, Accuracy, and Purpose (objectivity).
The currency of a source is determined by the date it was published. The publishing date for a source should be current because the information it provides will be current.
Older sources may have outdated arguments that have been proven otherwise by current sources. The source should also be relevant to your topic. It should adequately cover your topic's needs.
Authority means the credentials of the source's author that grants them the right to write the material. This includes their level of knowledge and expertise on the subject, the level of their education, and the years of practice in their respective disciplines.
Accuracy is very important because it determines whether the source provides accurate information or the information can be verifiable.
Finally, the Purpose or the objectivity of the source is very important in determining the credibility of a source. Why did the author write the source and how useful is the source's information to your paper?
You can read our tips on how to find credible research paper sources for your paper or essays. This will give you more insight on the websites to use and books to check.
How old should your sources/references be?
Your sources/references should not be older than 6 years. This means that if you are writing a research paper in the year 2020, then your sources/references should have been published from 2014 to 2020.
Though this is the case for most research papers, the type of paper will determine how old your paper sources are as the references. Some papers will not allow sources older than 4 years, especially in the literature review, while others will allow older sources.

For example, research papers on historical issues can use very old sources because specific historical events cannot be changed through research.
The first and the second world wars happened and they cannot be altered. In such cases, you can use older sources. However, most research papers will use sources not older than 6 years.
How many sources for a 20-page paper
As aforementioned, different factors determine the number of sources in a research paper. However, the general rule for a normal 20-page paper is that it will require 20 sources.
This is determined by the page count where the number of sources is directly proportional to the page count. If the 20-page paper covers a complex or deep topic, then the sources can be as many as 40.
If the 20-page research paper uses a lot of data and statistics, the sources can be as many as 50. However, an ordinary 20-page paper should have a minimum of 20 sources.
How many sources for a 5-page paper
The general rule that determines the number of sources for a paper is that an ordinary double-spaced page requires one source and the sources increase as the page count increases.
Therefore, a 5-page paper will have a minimum of 5 sources. However, a 5-page paper with a complex topic may require more sources. Though this is the case, a 5-page paper should have a minimum of 5 sources.
How many sources for a 10-page paper
A 10-page paper will have a minimum of 10 sources if the topic of the paper is not very complex or the paper does not employ data and statistics.
10 sources for a college-level 10-page paper would be sufficient enough to provide credible information to support the arguments presented in the paper. As we had written in our guide on writing research papers , the use of good sources is important for a paper to be of quality. check the guide out and learn more.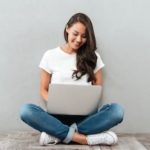 Jessica Kasen is experienced in academic writing and academic assistance. She is well versed in academia and has a master's degree in education. Kasen consults with us in helping students improve their grades. She also oversights the quality of work done by our writers.
Related posts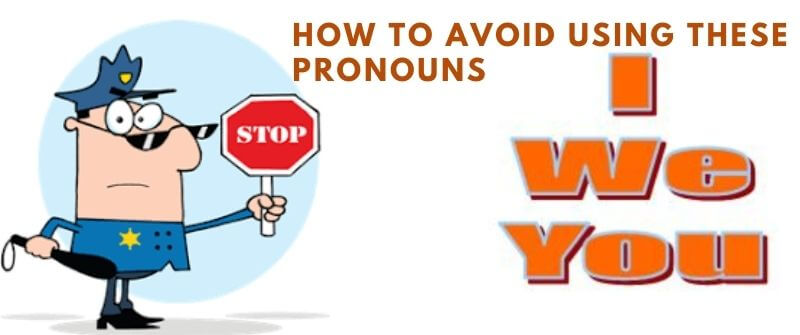 How to Replace I in an Essay
How to Replace I in Essays: Alternative 3rd Person Pronouns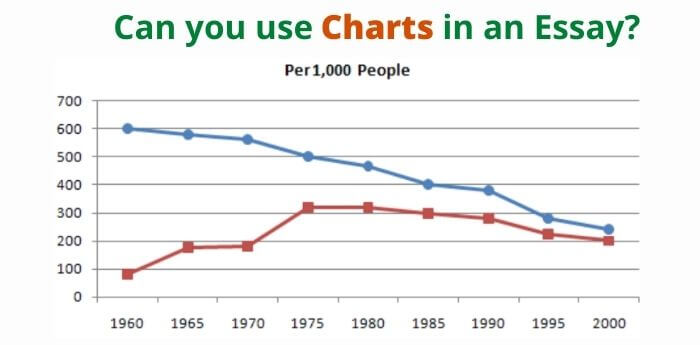 Can an Essay have Charts
Can an Essay have Charts? How to insert Graphs and Pictures
Paraphrase my essay
Paraphrase My Essay Services: Expert Writers for your Papers
ORDER YOUR PAPER
15% off today
from a verified trusted writer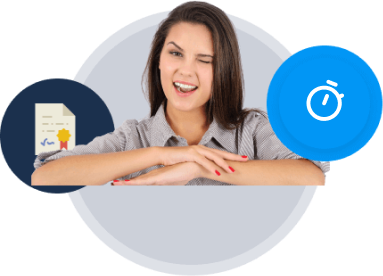 How many sources do you need to use in college paperwork?
If you want to get a college degree, you have to prepare a research paper. It will be a foundation for a future thesis and impact the graduation results. And if students hope to succeed, they should take this requirement seriously and fit their academic papers to all rules. Let's explore the source standards for college research paperwork in more detail.
What Is the Precise Number of the Sources To Be Used?
This essential factor relies on three core aspects. Let's review each of them:
Internal Requirements
Some colleges have specific guidelines for students. According to them, the number of sources to be cited depends on the degree program. For instance, the maximum volume of citations for the B.Sc students may be limited to 10 sources, while some other academical institutions require more written works (up to 20 in-text citations). But most colleges do not have specific guidelines for the number of sources to cite, so students can decide by themselves how many sources they want to mention in the academic paperwork.
Personal Predilections
In most cases, a college research paper requires that learners be honest with themselves while choosing the number of sources to cite. It means that each student has to analyze all the academic text properly. For instance, the learner read ten books, five scientific journals, and four newspaper articles when preparing to write a piece for a college degree. Thus, the research paper author needs to mention all these works in the bibliography (it is 19 sources exactly) and distribute all these references into the entire text. But if the number of sources in the bibliography is lesser, the student will be accused of plagiarism. This fact will affect the final work grade and the reputation in the professors' eyes since borrowing sources without mentioning them is strictly prohibited. Therefore, you need to avoid plagiarism, whatever it takes, because a flawless college paper is a guarantee of an A+.
Type of the College Paperwork
In the big scheme of things, this factor affects the number of sources that should be mentioned in the college research paper. When students have to write a thesis or a term paper, they should add a lengthy list of references. The reason is simple: students need to read dozens of written works (books, articles, monographs, etc.) to create such paperwork. As for an essay, five sources are not enough to do proper research. Tutors recommend citing a bibliography of at least 15-20 sources. Let's review it once again: you do not need to use dozens of articles to cite for 1500 words of research paperwork. The professor regards such a big number of sources as overkill and will undoubtedly reduce your final grade. It is much better to use a bibliography of 5-7 sources. The rule here is not to overdo the study; otherwise, your paper will not have value as a basis for awarding an academic degree.
Our TOP writers

Master's in Project Management, PMP, Six Sigma

730 written pages
169 a+ papers
My Master's degree and comprehensive writing experience allow me to complete any order fast and hit the nail on the head every time.
MBA, PMP, ITIL

25981 written pages
3713 orders
3230 a+ papers
I am experienced writer with an MBA, PMP, ITIL, that consistently delivers unique, quality papers. I take pride in my experience and quickness.

MS in Human Resource Management

4300 written pages
464 a+ papers
I hold a MS degree in Human Resource and my goal is to help students with flawless, unique papers, delivered on time.
RN, MSN, PCN, PHN

3904 written pages
450 a+ papers
As Registered Nurse (RN, PCN), I can quickly deal with any medical paper. My expertise and writing skills are perfect for this job.

2424 written pages
389 a+ papers
I have MPA, MHA degrees but, most importantly, experience and skills to provide unique, well-written papers on time.
DNP, BA, APN, PMHNP-BC

4772 written pages
716 a+ papers
I can write about multiple areas and countless topics, as I have a DNP and BA degrees. High-quality writing is my second name.
PhD in American History

1487 written pages
227 a+ papers
A PhD in American history comes handy. Unique papers, any topics, swift delivery — helping with academic writing is my passion.
MA, PsyD, LMFT

2666 written pages
508 a+ papers
Incredibly fast PsyD writer. Efficient paper writing for college. Hundreds of different tasks finished. Satisfaction guaranteed.
MEd, NCC, LPC, LMFT

12662 written pages
1810 orders
1629 a+ papers
Top-ranked writer with tons of experience. Ready to take on any task, and make it unique, as well as objectively good. Always ready!
MSW, LICSWA, DSW-C

22851 written pages
2286 orders
2012 a+ papers
Experienced Social Work expert focused on good writing, total uniqueness, and customer satisfaction. My goal — to help YOU.
Have your tasks done by our professionals to get the best possible results.
NO Billing information is kept with us. You pay through secure and verified payment systems.
All papers we provide are of the highest quality with a well-researched material, proper format and citation style.
Our 24/7 Support team is available to assist you at any time. You also can communicate with your writer during the whole process.
You are the single owner of the completed order. We DO NOT resell any papers written by our expert
All orders are done from scratch following your instructions. Also, papers are reviewed for plagiarism and grammar mistakes.
You can check the quality of our work by looking at various paper examples in the Samples section on our website.
I got a B without any effort, what else can I dream of? Finally, I can forget about chasing the deadlines and immerse myself into the things I really like! Thanks for professional assistance!
Definitely liked my paper. Research paper on social marketing and company analysis of IBM was done on time. Writing was up to my requirements with relevant sources used.
High School $10.21 page 14 days
College $11.49 page 14 days
Undergraduate $12 page 14 days
Graduate $12.79 page 14 days
PhD $13.27 page 14 days
Free samples of our work
There are different types of essays: narrative, persuasive, compare\contrast, definition and many many others. They are written using a required citation style, where the most common are APA and MLA. We want to share some of the essays samples written on various topics using different citation styles.
Essay Writing
Term Paper Writing
Research Paper Writing
Coursework Writing
Case Study Writing
Article Writing
Article Critique
Annotated Bibliography Writing
Research Proposal
Thesis Proposal
Dissertation Writing
Admission / Application Essay
Editing and Proofreading
Multiple Choice Questions
Group Project
Lab Report Help
Statistics Project Help
Math Problems Help
Buy Term Paper
Term Paper Help
Case Study Help
Complete Coursework for Me
Dissertation Editing Services
Marketing Paper
Bestcustomwriting.com Coupons
Edit My Paper
Hire Essay Writers
Buy College Essay
Custom Essay Writing
Culture Essay
Argumentative Essay
Citation Styles
Cause and Effect Essay
5 Paragraph Essay
Paper Writing Service
Help Me Write An Essay
Write My Paper
Research Paper Help
Term Papers for Sale
Write My Research Paper
Homework Help
College Papers For Sale
Write My Thesis
Coursework Assistance
Custom Term Paper Writing
Buy An Article Critique
College Essay Help
Paper Writers Online
Write My Lab Report
Mathematics Paper
Write My Essay
Do My Homework
Buy a PowerPoint Presentation
Buy a Thesis Paper
Buy an Essay
Comparison Essay
Buy Discussion Post
Buy Assignment
Deductive Essay
Exploratory Essay
Literature Essay
Narrative Essay
Opinion Essay
Take My Online Class
Reflective Essay
Response Essay
Custom Papers
Dissertation Help
Buy Research Paper
Criminal Law And Justice Essay
Political Science Essay
Pay for Papers
College Paper Help
How to Write a College Essay
High School Writing
Personal Statement Help
Book Report
Report Writing
Cheap Coursework Help
Literary Research Paper
Essay Assistance
Academic Writing Services
Coursework Help
Thesis Papers for Sale
Coursework Writing Service UK
I have read and agree to the Terms of Use , Money Back Guarantee , Privacy and Cookie Policy of BestCustomWriting.com
Use your opportunity to get a discount!
To get your special discount, write your email below
Best papers and best prices !
Want to get quality paper done on time cheaper?

UNITED STATES
台灣 (TAIWAN)
TÜRKIYE (TURKEY)
Academic Editing Services
- Research Paper
- Journal Manuscript
- Dissertation
- College & University Assignments
Admissions Editing Services
- Application Essay
- Personal Statement
- Recommendation Letter
- Cover Letter
- CV/Resume
Business Editing Services
- Business Documents
- Report & Brochure
- Website & Blog
Writer Editing Services
Our Editors
Client reviews.
Editing & Proofreading Prices
Wordvice Points
Partner Discount
Plagiarism Checker
APA Citation Generator
MLA Citation Generator
Chicago Citation Generator
Vancouver Citation Generator
- APA Style
- MLA Style
- Chicago Style
- Vancouver Style
Writing & Editing Guide
Academic Resources
Admissions Resources
How Many References in a Research Paper?
Junior researchers frequently wonder how many references should be included in their research papers. The common response? "As many as you need." What exactly does that mean? While we admit there are very few hard-set rules regarding this issue, in this article, we will try to provide more concrete guidelines that will help you assess whether you have enough references in your paper.
Before we do so, let us briefly explain why references matter and whether the number of references you include can project certain perceptions about the quality of your work. There is such a thing as having too many or too few.
Why are research paper references and citations necessary?
References show that you have carefully reviewed the relevant literature and are now contributing something novel to the academic community. You establish authority and credibility when you can critically assess other literature and distinguish your findings from previous works (if any exist). We emphasize "critically assess" in the last sentence because references are only as good as you apply them to your research. Therefore, the famous adage "quality over quantity" is the key to deciding how many references are sufficient.
Likewise, citing your references within the research paper itself (in the form of academic citations ) is crucial in any academic work that makes assertations based on external studies. Failing to cite your sources can result in plagiarism, which even if accidental can still have some devastating consequences for academic researchers hoping to publish their work or finish graduate school.
Number of Sources Used Can Impact Perceptions of Quality
We would be remiss if we didn't tell you that being at either extreme (having too few or too many references) can reflect poorly on your intellectual aptitude and your study's validity. Here's why:
If you don't have enough references, particularly on a topic familiar to a wide audience, readers may think that you haven't done enough research into existing literature. Surely someone else has thought about related topics or used similar techniques. If you're sloppy in conducting your diligence, readers will wonder whether your paper is worth reading. What's novel and valuable about your paper? Were you just as sloppy with conducting your study? The answers to these questions need to be evident.
Additionally, readers might be concerned that you may have plagiarized by failing to properly cite information. Unless you're John Nash, who cited only two texts in his seminal 26-page PhD thesis (one of which was to his prior work), ensure that you've properly researched the relevant papers and included appropriate citations! Especially, make sure that you have found, read, and included all the latest publications on your topic before finalizing and submitting your own paper—if the drafting process took some time, new literature might have come out in the meantime, and you don't want to give the editor the impression that you are not on top of the newest developments.
If you have too many references, readers may wonder if you did any original research at all. Unless you're writing a literature review, your paper's primary focus should be on your investigation and findings. Don't bury your hard work under strings of citations and discussion regarding other works. Show your readers what you've discovered and how the new information you present fits into or departs from the academic community's current understanding of your topic.
Additionally, let us highlight the difference between the number of references versus citations. References are the source materials; therefore, each reference should be listed only once in your references section. Citations are meant to identify the source of the information you use in your paper. You can cite a reference multiple times. Therefore, the number of citations you have is typically larger than the number of references an average paper includes. The opposite situation should never happen!
Key Factors Influencing the Number of References You Use
The following are some of the many factors that may influence the number of references you use:
The number of references required for a paper will depend largely on your work's purpose . For example, literature and systematic reviews are surveys of existing studies. Therefore, their reference lists will be more exhaustive than those of research papers whose primary focus is the current authors' findings. Indeed, if you examine many journals' author guidelines , you'll note that journals have a higher maximum reference limit for review articles than original research papers.
The length of your reference list will also depend on your research paper's subject matter . For example, if you are writing about a field that is less studied (such as a subfield of neuroparasitology) you may discover that there aren't many papers to cite. Similarly, newer fields will have fewer published papers that can be referenced. If you find yourself in this situation, review the references used by relevant current literature and see if you can expand your research, and thus your reference list, with valuable content from there.
Another factor will be your institution or journal's requirements . If you are preparing a dissertation or thesis, double-check your department's requirements. While rare, they may have specific limits. More commonly, journals restrict the number of references due to printing constraints.
It may happen that you don't have access to certain literature that could have served as a reference. In such a situation, you may wish to look for an institution that may be able to provide you access to that literature for the purposes of reviewing the content or contact one of the authors directly and ask for a copy.
Given that more papers are being published than ever before in most fields, it is likely that reference lists will grow longer simply because there are more data and discussions of existing data available to cite . Keep track of changes to the size of reference lists in publications related to your field.
Finally, a paper's length bears some correlation to the number of references.
So how many references should be included?
Below, we provide tips on how to decide if you have enough resources. We also provide some general reminders on how to effectively use references. After all, references are meant to enhance your paper while still maintaining your research as the focal point.
Use academic journals as a guide
One way to gauge how many references you should have is to survey academic journals for your article type in your field. Review their author guidelines for limits on the number of references for your article type, and make sure your reference list complies with those journal restrictions.
Read recent articles relevant to your topic; check how many references other authors have included in their papers for the same article type as yours, and how frequently those works were cited per page.
Keep in mind that the above methods will give you an estimate of how many references you should include overall but will not tell you how many citations you'll need per page. The latter is impossible to state simply because certain sections may have no citations at all (the results section , for example).
Statistics regarding the number of references and citations
To give you a general idea, the following are some estimates from a couple of studies that examined the citation characteristics of articles published in various disciplines.
According to Milojević's study encompassing research in the fields of astronomy, mathematics, robotics, ecology, and economics, the highest and average number of references per article page were as follows:
Ecology: highest, ~58; average reference per page, 6;
Math and robotics: highest, ~28; average reference per page, <1; and
Economics: highest, ~ 32; average reference per page, >1 but <2.
The above findings were based on data compiled from the first 20 years of the author's research. Since then some fields have increased the number of references. Thus, make sure to examine your target journal's most recent and relevant publications for a better idea of how many references to include based on the specific type of article you plan to write.
In another study by Falagas et al. (2013), medical journals averaged 29 references for articles that were 7.88 pages long (as printed in journals).
Finally, although the sample size was small (63 journals), Gali Halevi observed the following citation trends of a broader range of disciplines.
The average number of references per article was the highest for the social sciences, physics, and astronomy, and arts & humanities (roughly 54 references per article).
On the other hand, health professions and earth and planetary sciences had the fewest references per article at an average of 8 and 17 references, respectively.
Math and engineering averaged at roughly 29 references per article.
Biochemistry, genetics and molecular and other biological sciences averaged at 51.
Hard and natural sciences more frequently cited recent literature while social sciences and math were likely to include older sources.
Note that the Halevi study is limited in size, fails to factor in article type and does little to account for variances across different fields and journals. For example, it is possible that more review articles could have been reviewed for certain fields than others. With that said, we provide the above information to provide a rough estimate.
At the end of the day, please keep in mind the requirements of your institution or target journal and the general trends for your specific article type (by examining the most recent relevant publications).
For additional information regarding journal restrictions on the number of references, read this article on ways to grow your publication list .
Some Dos and Don'ts for Reference Citation
Don't repeat references within a reference list.
Don't repeatedly cite yourself. Make sure to balance your discussion with external literature citations.
Be careful about citing old references. The rule of thumb is to go back at most five to six years. Exceptions to this rule should be reserved for "seminal" works relevant to explaining what prompted your research. Roughly 85% of all cited works should be less than five years old.
Be careful not to cite several references in one place without discussing the relevance of each work to your research. In other words, don't say, "We referred to previous studies in this field (1-7)" unless you later explain how each of reference #s 1-7 apply to your discussion.
Confirm the quality of the work you cite. Are there any ethical issues regarding the paper that would disqualify it as a good source? Do your references come from reputable sources such as respected journals rather than random blogs and website links? Remember that your analysis is only as good as the verifiable information you use to conduct your research.
One of the main purposes of citing existing literature is to show the "knowledge gap" regarding your topic. Therefore, make sure the works you reference naturally lead readers to wonder about the research question you address in your paper. To explain further, think about your favorite fictional story. A successfully written story only reveals the background information needed for the reader to follow along in the story. You'll rarely see an author waste time writing about how the main character stubbed his toe one day while going to work unless that event relates to an important aspect of the story. Similarly, the references you cite should support the story building you create in your research paper.
Don't completely ignore the paper that could disprove your hypothesis. You want to show objectivity and that you took a balanced and unbiased approach to conducting your research. Mention the potentially conflicting evidence and explain why you believe it is flawed or inapplicable to your research.
In qualitative research papers, you may have fewer references.
Anything you cite in your paper should be listed in the references section (or reference list). Anything listed as a reference should have been quoted or paraphrased in the text. If either rule is violated, something is wrong.
Finally, remember that a paper will typically have more citations in the Introduction section and Discussion section than in other parts.
Wordvice Academic Resources
If you need help with paraphrasing text from the sources you cite to avoid plagiarism, with different citation styles , or with finding the perfect journal to submit your paper to, then have a look at our collection of articles on the Wordvice academic resources website . We also recommend our professional English editing and proofreading services , including paper editing and academic editing services to ensure that your writing is free of errors before submitting your manuscript to a journal.
Appropriate Number of Sources/References for Research Paper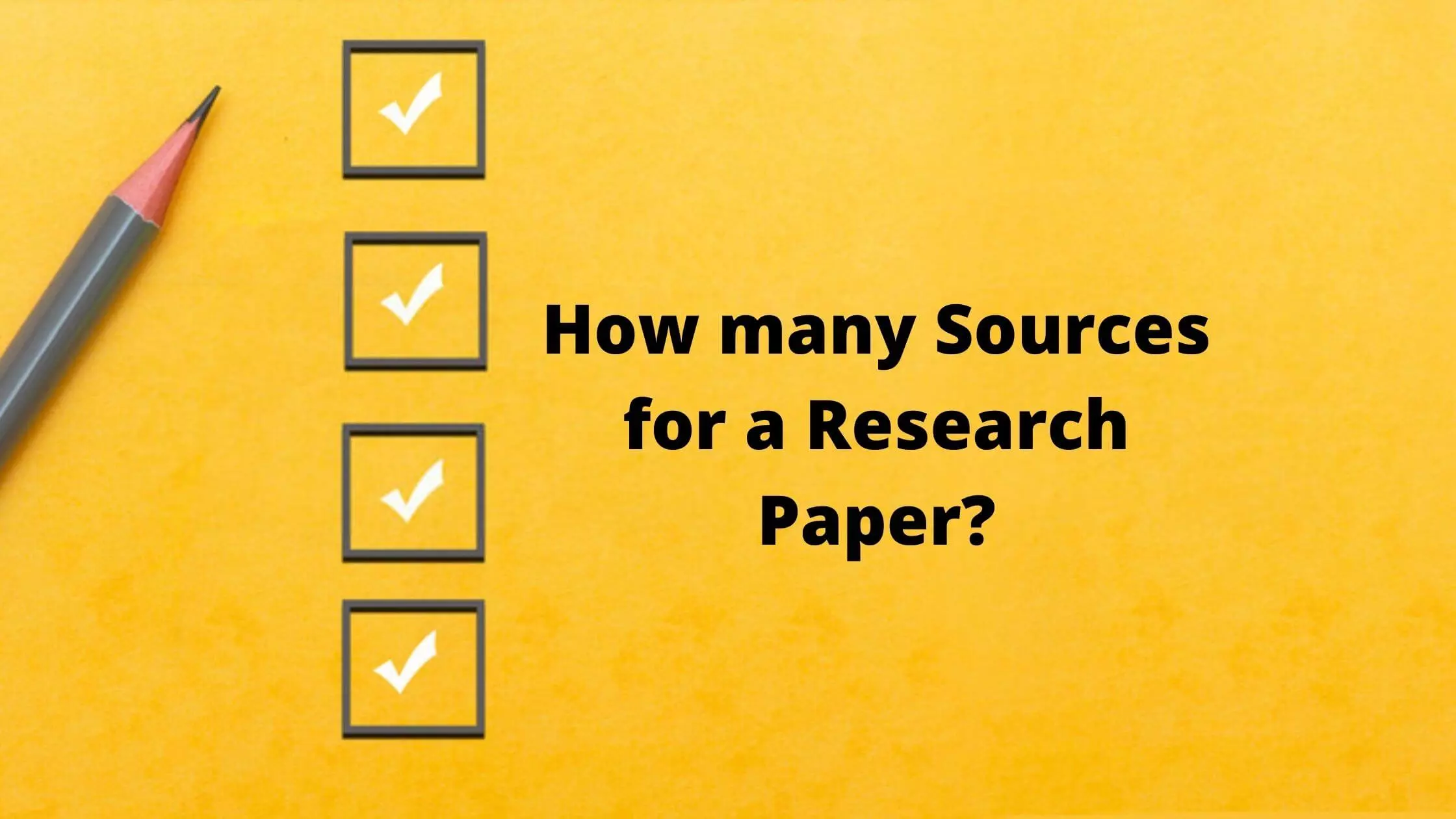 Writing a research paper requires gathering information, synthesizing it, critically analyzing it, and organizing it into a research paper format that is preferred or recommended by your instructor/institution. While writing certainly takes up much of the time allocated for a research paper, finding the sources to use takes the bulk of it. If you do not know how many references to use in a research paper, you can spend much of your time in an endless cycle of research.
However, when you determine the best number of sources to use and know where to find these sources, you will write a research paper within or before the deadline.
The issue of how many sources is required for a research paper is weighty. Some students we edit research papers for complain that their instructor stated that they need to add sources. Usually, we have discovered that it often occurs when the instructor does not advise on the appropriate number of references to be used. We are addressing this and other related factors in this guide.
This guide can be used as a cheat sheet for writing excellent academic term papers, assignments, homework, essay, or research paper. However, our main focus is how to integrate sources from research into your research paper, the number of references to use, where to get these sources, how to tell a good source, and other nitty-gritty.
Why must you use external sources when writing your Research Paper?
It is crucial to include outside sources in your research paper because they enrich your thinking, reinforce your arguments, and give you the power to present your arguments in the paper.
Using external sources also distinguishes your ideas from the ideas of others – you get the chance to appreciate the work of other researchers, which by extension, helps prevent plagiarism.
When writing an assignment, you draw ideas, examples, or evidence from the sources to support and reinforce your ideas and stance. It is for this reason that these sources are cited. However, when writing a research paper, it is a thesis-driven paper rather than a source-driven paper – like the annotated bibliography. Therefore, ensure that the sources you are using are related to your thesis or central argument.
You use evidence from the sources to support your thesis statement. In this sense, the scholarly sources help you contribute to the scholarly conversation with experienced scholars on your topic. You, by extension, give authority, relevance, and strength to your research paper, essay, or dissertation when you use credible sources.
Given the significance of external sources, not only when writing a research paper but also when writing a dissertation, essays, theses, reports, and term papers, it is important to use credible scholarly sources. Using credible sources helps your audience to see how you have backed your assertion with evidence. Ensure that your research paper has various sources to have a rounded view, diverse perspective, several voices, and reduce the chances of bias.
What is the best number of sources for a research paper?
As a general rule, the minimum number of sources to use in a research paper should match the number of pages of your research paper. That is to say that every page of a research paper must have one reference (not citations). So, assuming you are writing a 7-page research paper, you would need at least seven sources, although five can suffice. Of course, the number of sources is further determined by factors such as institutional requirements, rubrics, instructions from your instructor, and the complexity of your paper. However, maintaining such a match ensures that your content has well-balanced citations, critical analysis, good organization, and flow of ideas.
If you are unsure about the number of sources to use in your research paper, the best thing to do is to ask your instructor soon as you are assigned to write a research paper.
Otherwise, if no response is forthcoming, let the minimum number of sources be the same number as the number of pages for you to align the length of the research paper to the quality of its content.
When using sources, don't just throw them in your text as in-text citations; use them sparingly. For example, you can use them when giving examples, presenting arguments, quoting, paraphrasing, or summarizing ideas from the sources.
And, of course, your entire paper should not be about the sources. Instead, analyze, criticize and write facts, then borrow from these sources to bolster your arguments. That way, you can write a top-grade research paper that scores you better marks. Check out our research paper writing guide for more insights.
Key Determinants of the Number of References/Sources to use
Many factors influence the number of references you can use in a research paper or essay. They define the right number of references, which means doing it right to avoid plagiarism. We advise that you determine the number of sources when writing a research paper outline so that the scope of your paper and research is defined early enough. You have a limited number of pages to write an essay. You cannot use every source available on your topic. You have to be very picky and meticulous. Here are some factors to consider when the number of references to use is not apparent.
Your personal Choice
If you notice that the instructor has not given you the exact number of sources to use or has allowed you the freedom to use whatever number of sources that you please, you need to be very careful when making such a choice.
We recommend using a manageable number of sources. You could go with as many as you want but don't overdo it. Ensure that each source from where you summarize, paraphrase, or quote ideas is appropriately cited in the research paper. If you do not cite the sources, you might be accused of plagiarism that has severe consequences.
If you are unsure about the sources to use, we can help you. Our research paper writers understand how to plan, write, and format research papers with optimum references.
How challenging the topic is
In-depth and challenging topics require slightly more sources for a standard research paper. However, even when it is a short or long research paper, the complexity of the topic will ultimately determine the number of sources you use.
When writing about a complex topic that requires arguments, especially for controversial issues, it is best to use many sources to support, refute, or weigh arguments. In this case, researching further will help you identify good sources and facts that you can use to refine your arguments and support the research paper claims. On the other hand, simple topics that are direct will not need many references.
In short, the more complex the topic, the more the sources.
Content of the research paper
The subject matter of your research paper will define the number of references in your reference list. If, for instance, you are writing about a less studied topic or field, take the example of neuroscience or nanotechnology, you will notice that there is a dearth of previously written papers that you can cite. Newer fields of study also have few published studies. In this case, focus on the relevant current sources and not the number.
Paper Instructions/Rubric
Some teachers are generous enough to include the minimum sources to use in your research paper assignment. However, when the number of sources is specified, you better stick to it because failing to do so might lead to a deduction of marks.
A teacher who specifies the sources to be used understands the confusion that often comes when none is specified. They also do so to ensure that students engage in research to find credible sources.
Another reason is that specifying the resources also limits the scope of research one needs to take to write a paper. It makes the research process enjoyable so that everyone is comfortable, including the sources. It is also a move to check whether the students have grasped the formatting styles and using sources. For instance, the APA formatting style follows a different convention from Chicago and MLA.
Data and Statistics
In most research papers, such as nursing research papers, philosophy research papers, and others, you will most likely apply statistics and data. If your research paper requires data and statistics from various sources, you will use many sources. For example, you need to provide quantifiable evidence when writing a quantitative research paper. Otherwise, for a paper that dwells on qualitative research, you will not need so many sources.
Suppose, for instance, you state that 85% of college students in America hate writing research papers due to the tedious writing and research process. In that case, you have to give facts from higher education journals, newspaper articles, periodicals, or relevant educational organization websites.
Because you are not the one that conducted the research, you have to acknowledge the source.
Institutional Research paper Standards
Most institutions have their norms. Colleges, universities, and high schools or professional bodies have their preferred ways of doing things. The same applies to research papers. For instance, most nursing schools require students to use nursing peer-reviewed journals published in the last 5 or 7 years.
Some schools will stick to a given number of references for research papers. For example, some schools require undergraduates to use at least ten sources in their research papers, but some might need less or more depending on the course. Others will simply tell you to match the sources to the pages of your content. So, if you are writing an 8-page research paper, for instance, you will need to use at least eight sources.
How to use sources in your Research Paper or academic paper
There are three major ways of integrating external sources into your research paper to support your central argument or present a counterclaim:
Summary -You can summarize the many ideas that a given author or source has discussed using your own words and citing the author (s) of the specific source.
Paraphrasing – you can also paraphrase by stating the ideas from the other source using your own words akin to summarizing. You need an appropriate citation even though you are using your own words if the ideas, evidence, or facts were drawn from another source.
Quotation – when you lift the exact words from another source, you will be quoting. There are rules for a quotation as per the different formatting styles such as MLA, APA, Chicago, or Turabian formats. You must give the exact page number of the source where you are drawing the quote.
Paraphrasing entails writing in your own words. Do not fall into the temptation of changing a few words from the original source or simply restating the information exactly as is using different words. That will be considered Plagiarism. If you cannot state the words using your words, you are better off using a direct quotation.
When using evidence from other sources in your paper:
Mention the author, date, and any relevant information when paraphrasing, summarizing or introducing a quote. For example, you could say, According to Oliver (2015) … or Oliver (2016), opines that…
Include a complete bibliography of the source material
Relate your source and analysis to your original thesis
What sources should you use for a research paper?
You are probably wondering where to get the sources or references for your research paper. Although most of the instructors will partially cover this, it is an important aspect not only for research papers but also for your entire high school, college, university, or graduate-level papers.
There are three main categories of academic resources for research papers: primary, secondary, and tertiary research paper sources. The primary sources are based on different studies such as surveys, poems, court records, diaries, journals, interviews, research papers, and fieldwork, primarily published in academic journals.
The secondary resources have an analysis or description of the primary source. These could be articles, peer-reviewed journals, and books that interpret or review other sources, encyclopedias, dictionaries, and textbooks.
The tertiary sources organize and help in detecting secondary and primary material. They include indexes, databases, or abstracts.
To get a good source, you need to come up with keywords relating to your topic. Once you have these seed keywords, the first step is to search online. You can use search engines such as Duckduckgo, Google, Bing, or Yahoo. You will get a lot of information that can further help you build up your list of keywords for further search.
If you are to select good sources, only choose credible sources. For example, avoid blogs when writing a paper, same as Wikipedia. However, Wikipedia and blogs can be a great starting point to understand your topic.
You can get books, articles, and journals from online scholarly databases such as Ebscohost, Google Scholar, ProQuest, LexisNexis, PubMed, OVID, etc. the scholarly articles from these databases are reliable and relevant as long as you match them up to your topic.
You can also check magazines and newspapers. They are a great source of current news, latest occurrences, shifting debates, etc. You can check out credible news outlets such as The New York Times, Times Magazine, Forbes, Wall Street Journal, and many other platforms.
If you prefer it the old way, you can visit the library and get good sources for your research paper. Librarians are usually very resourceful and can help you locate both online and offline resources as long as you specify your topic to them.
List of Credible Research Paper Sources
If you are writing a paper, you should focus first on getting a good topic then using it to develop keywords that you can use to search for reliable sources for your assignment. The process can be challenging, especially given that the internet has too much information. Good sources strengthen your arguments. Avoid websites and Wikipedia, but use them to learn more about your topic.
Here is a list of sources to get your facts from:
Research Organizations
Rand Corporation
The Center for Economic Policy and Research
The Milken Institute
Institute of Defense Analyses
National Institute for Health Research
The National Institute for Health and Care Excellence
The National Health Service
Academic Libraries and Databases
Sage Publications
Science Direct
Springer Science + Business Media
Google Scholar
Professional Standards Organizations
International Organization for Standardization
American Psychological Association
American Medical Association
National Institutes of Health (NIH)
International Atomic Energy Agency
National Association of Professional Engineers
How to Tell the Credibility of Sources
There are many preferred methods used to determine the credibility of references to be used not only in research papers but also in other types of academic writing tasks. However, the CRAAP test is the widely used test that helps determine the fitness of a reference to be used in a research paper. You can use the test to evaluate the quality, relevance, and trustworthiness of a source based on its Currency, Relevance, Authority, Accuracy, and Purpose.
Currency: the timeliness of the information
When was the information published or posted?
Has the information been revised or updated?
Is the information current or out-of-date for your topic?
Are the links functional?
Are the arguments relevant to current affairs?
Does the source adequately cover the topic you are researching?
Relevance: the importance of the information for your needs
Does the information relate to your topic or answer your question?
Who is the intended audience?
Is the information at an appropriate level (i.e., not too elementary or advanced for your needs)?
Have you looked at a variety of sources before determining this is one you will use?
Would you be comfortable using this source for a research paper?
Authority: the source of the information
Who is the author/publisher/source/sponsor?
Are the author's credentials or organizational affiliations given?
What are the author's credentials or organizational affiliations given?
What are the author's qualifications to write on the topic?
Is there contact information, such as a publisher or e-mail address?
Does the URL reveal anything about the author or source? examples: .com (commercial), .edu (educational), .gov (U.S. government), .org (nonprofit organization), or .net (network)
Accuracy: The reliability, truthfulness, and correctness of the content
Where does the information come from?
Does evidence support the information?
Has the information been reviewed or refereed?
Can you verify any of the information in another source or from personal knowledge?
Does the language or tone seem biased and free of emotion?
Are there spelling, grammar, or other typographical errors?
Purpose: the reason the information exists
Is the source objective enough?
What is the purpose of the information? To inform? Teach? Sell? Entertain? Persuade?
Do the authors/sponsors make their intentions or purpose clear?
Is the information fact? Opinion? Propaganda?
Does the point of view appear objective and impartial?
Are there political, ideological, cultural, religious, institutional, or personal biases?
Dos and Don'ts when using References
Our team of research writers has been generous enough to share some wisdom on what you should do or not do when using references in your academic writing.
Avoid repeating references in your reference list.
Balance your discussion with citations of external literature by experts, scholars, and authors.
Avoid repeatedly citing yourself in your papers.
Be extremely careful when citing old sources because it is most likely they have obsolete arguments.
As a rule of thumb, only go back at most five or six years back. Beyond that, a source gets obsolete. However, if seminal works prompt an idea you are researching, you can use those old sources. The same applies to historical sources.
Confirm the credibility of a source before using it in your paper.
Never fake sources when writing an academic paper; it is plagiarism.
Everything cited within the text must feature in the reference list
Be keen when creating the references page. Title it as per the required formatting style: References – APA; Reference List/Bibliography – Harvard, Bibliography -Chicago, Oxford, Turabian, etc.
Some parts such as the discussion, literature review, and background might have more references than other parts.
Never include a citation in the conclusion.
You can sparingly use a citation in your introduction. Do not overdo it.
Related reading: How to find textbooks online for free.
FAQs about the Number of Sources for a Research Paper
How do i determine the number of sources to use in my research paper.
Check the assignment instructions/rubric/guide
Ask your instructor or professor
Peg it on the length of the paper
Personally assess to determine what number is appropriate
What sources do I use in my research paper?
Some of the best sources or references to use in a research paper include magazine articles from trusted media houses, scholarly articles, peer-reviewed articles, reputable and reliable websites, journal articles, periodicals, governmental publications, organizational publications, PowerPoint presentations from class, dissertations, and other sources suggested in your rubric, instructions, or research paper prompt.
How many sources should I use in a 20-page paper?
It depends on the scope of the paper, its technicality, and the content required. If the 20-page paper is simple, assuming it is like a normal essay, you will need to use 20 sources. However, if the 20-page paper in question is complicated, such as papers in medicine, geography, history, anthropology, aviation, or nursing, you can extend the sources to 40. If there is too much statistics and data, you could go as high as 45-50, but you have to ask your instructor the optimum number of sources to use.
How many sources can I use in a 15-page essay?
If you are writing a 15-page paper, you should prepare at least 15 sources to use in the paper. However, you are allowed to extend to 20 sources if the topic is demanding or you want to draw meaningful conclusions using insights from multiple sources.
How many sources for a 10-page paper?
As a standard rule of thumb for research paper sources, a page should have one source. Therefore, a 10-page paper should have a minimum of 10 references or credible sources. However, if the topic is too complex, you can still use the ten or 15 sources. Thus, ten sources are efficient for a college, university, or graduate-level 10-page research paper.
How many sources for a 7-page paper?
For a standard 7-page paper, you should use a minimum of 5-7 sources. Using the minimum allows you to objectively present the ideas and tie them to the topic you are writing about. Even though you can use 10-15 sources, check on the limit as you want to make sense of the paper, based on arguments rather than mere reports of who said what.
How many sources for a 5-page paper?
Assuming that a page requires at least one source, a five-page paper can have a minimum of 5 sources/references. However, you might use more sources in a 5-page paper but be mindful not to dilute the content so that it becomes overly descriptive than critical. We would suggest not exceeding eight references for a standard 5-page paper. However, you can use ten references but be very vigilant.

Gradecrest is a professional writing service that provides original model papers. We offer personalized services along with research materials for assistance purposes only. All the materials from our website should be used with proper references. See our Terms of Use Page for proper details.

How many references should you use in a 4 to 6 page essay?
The best person to ask is your Instructor, to see what his/her expectations are for the essay.
There is no official rule, as every paper is different with varying requirements specified by the Instructor.
If your Instructor is not clear, here are some general guidelines:
Usually 3-4 reliable sources should be sufficient.
This should be enough external information to complement your original thoughts/ideas.
With too many sources, the essay becomes a compilation of opinions from other writers instead of your own.
Thank you for using ASK US. Please contact us again if you have more questions.
Last Updated Sep 24, 2019
Views 23055
Answered By Online Librarians
FAQ Actions
Comments (0)
We'll answer you within 3 hours m - f 8:00 am - 4:00 pm..
How Many References Should a Research Paper Have? Study of 96,685 Articles
I analyzed a random sample of 96,685 full-text research papers, uploaded to PubMed Central between the years 2016 and 2021, in order to answer the question:
How many references should you cite when writing a research article?
I used the BioC API to download the data (see the References section below).
Here's a summary of the key findings
1- The average number of references for a research paper is 45 , with 90% of research papers having between 8 and 102 references. However, this number depends a lot on study design . For instance, a systematic review typically has 49 references while a case report has only 24.
2- As a rule of thumb, consider citing 1 reference for every 95 words (or 4 sentences) .
3- The more research you do will be reflected in the number of references you use in your paper, since high-quality articles usually have 5 more references than the median .
How many references does a typical article have?
The histogram below shows that most research papers have between 25 to 50 references, and only a few exceed 100: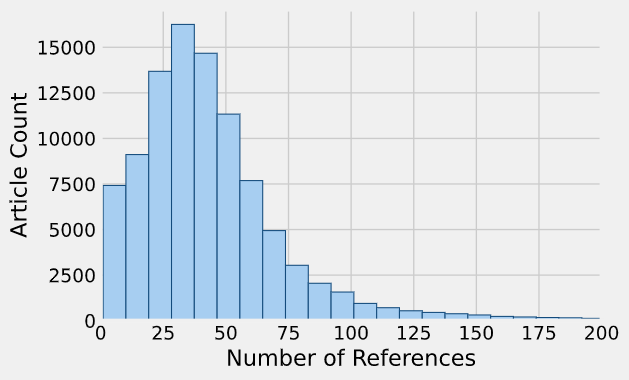 Because the distribution has a right tail, the median number of references becomes a more reliable metric than the mean. Here are a few other numbers that summarize the data:
From this table we can conclude that:
The median research paper has 39 references, and 50% of papers have between 25 and 56 references. An article can have as few as 1 reference as a minimum, and 911 references as a maximum.
Next, let's see if the number of references depends on the study design.
Should the study design influence the number of references you use?
The table below shows that:
1- Secondary study designs (systematic reviews and meta-analyses) have the highest number of references (median = 49), which is to be expected as these articles review a large body of information.
2- Experimental, quasi-experimental and analytical designs typically have between 35 and 39 references.
3- Descriptive designs (case reports and case series) have the lowest number of references (median ≈ 25), which also makes sense as these describe the clinical story of a single (or a few) patient(s) and generally have a very short literature review section.
How often should you cite in a research paper?
Some journals may specify the maximum number of citations allowed. For instance, Nature allows articles to have at most 30 references in the main text [ Source ]. So make sure to check the authorship guidelines of the journal where you want to submit.
That being said, often is the case where we ask ourselves: am I taking too much information from outside sources? or maybe too few? So I would argue that it would be useful to know, for a given article size, how many references to cite.
If we measure the length of all the articles in our dataset combined and divide it by the total number of references, we get the following numbers:
On average, 1 reference is cited for every 95 words, that is 1 reference for every 4 sentences. In terms of paragraphs, an article has approximately 1.5 references for each paragraph.
Here's a table that shows the median number of references cited for each word count category:
Does using more references make your article better?
Hypothesis 1: It is well-known that citing more resources is usually associated with more in-depth research, therefore, we would expect high-quality articles to include a higher number of references.
Hypothesis 2: Some experts believe that a good writing habit is to keep the number of references to a minimum (see: Essentials of Writing Biomedical Research Papers by Mimi Zeiger), so according to this hypothesis, high-quality articles should have, on average, fewer references.
Let's find out what researchers are doing in practice and which hypothesis our data support.
In order to answer the question, I collected the journal impact factor (JIF) for 71,579 articles and divided the dataset into 2 groups:
research papers published in low impact journals (JIF ≤ 3): this subset consisted of 34,758 articles
research papers published in high impact journals (JIF > 3): this subset consisted of 36,821 articles
After controlling for study design, the group with JIF ≤ 3 had a median number of references of 37, while the group with JIF > 3 had a median of 44.
Remember that the median article overall had 39 references (as we saw above), so based on these results, we can conclude that:
High-quality articles, in general, have about 5 more references than the median article. So a comprehensive literature review and a more in-depth discussion section can make the difference between a good and an excellent research article.
Comeau DC, Wei CH, Islamaj Doğan R, and Lu Z. PMC text mining subset in BioC: about 3 million full text articles and growing, Bioinformatics , btz070, 2019.
Further reading
How Old Should References Be? Based on 3,823,919 Examples
Statistical Software Popularity in 40,582 Research Papers
Programming Languages Popularity in 12,086 Research Papers
Length of a Conclusion Section: Analysis of 47,810 Examples
How Long Should a Research Paper Be? Data from 61,519 Examples
Have your assignments done by seasoned writers. 24/7. Contact us:
+1 (213) 221-0069
[email protected]

How many Sources for a Research Paper or Essays: Best Number

Citing your sources is a great indicator that you performed your research well. Also, you will be trying to be a responsible scholar by acknowledging the ideas of others.
Many students may not be sure of the number of sources to use when referencing a research paper. Follow us to the end as we elaborate on this issue.

The rule of thumb requires at least 2 sources for a short essay and over 5 for longer research papers. However, the best number of sources for research papers or essays depends on their length and the depth of research undertaken. Deeper research requires more sources and citations compared with superficial research to support your arguments.
How Many Sources for a Research Paper?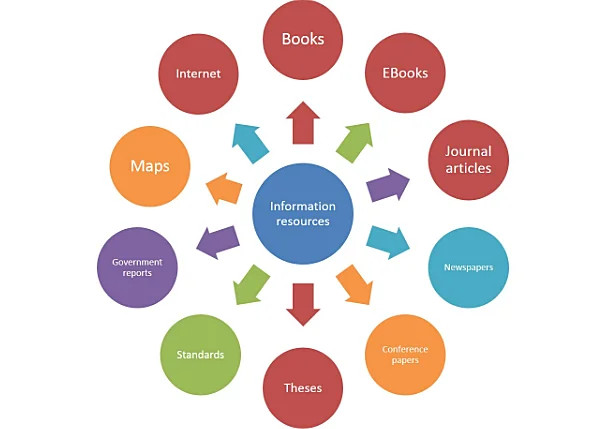 There lacks a defined number of references that one should include on a reference list.
As per the current statistics, the number of references is expanding. That is due to the emergence of internet sites and online libraries that offer helpful information.
Generally, the number of references will depend on the field of study.
For example, an ecology paper can have more references than an economics one. Besides, the number of references depends upon the number of pages in your research paper.
How Many Sources for an Essay?
It all depends on several parameters that may contribute to your decision. The first aspect is your ambition. You can use fewer sources if you are writing a reasonably well-informed essay. Moreover, you can use more sources if you want to demonstrate that you understand what you are saying by integrating more perspectives.
Besides, another element that may limit the number of your sources is the kind of research question. The research question can be on a topic or theory. A theoretical question may only need fewer sources.
When you are writing about a specific topic, you should demonstrate your awareness of varying perspectives hence leading to using many sources.
How Many Sources for the following
1. short essay or paper.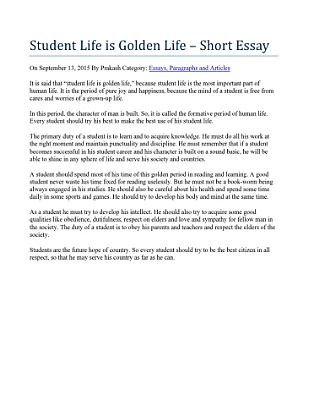 References may vary if you are writing a 500-word essay paper. Also, depends on the topic that you are writing in this essay category.
Some topics may not require any referencing. For example, "How I make Cake for dinner".
Again a short essay topic that may be critiquing something may not require any referencing because you will be writing something based on your own experience.
More importantly, another essay that may not require any referencing is a descriptive one. Why? Because you will be describing what you see, hear or taste.
Beyond that, argumentative essays will prompt you to back your ideas from experiences hence referencing is key. You have to support your claim.
For a 500 word essay of a similar design, you can settle for three to five references.
2. 2000-Word Paper
It is possible for one to include many references when writing a 2000 word article. You may not impress the audience if you are referencing books as a show-off only. It is only sensible to contribute to your essay to support your argument and stay relevant to the question.
Aim at using one to three to support every point that you raise. Markers like seeing the evidence of your thinking. Starting from your introduction which could be 10% of your essay, you can use one or two sources for a proper definition of your topic.
The main body which has many arguments of your body may constitute 75% of your essay. For example, you can make each point cover from one to three paragraphs. Using such an assumption, you can have around 5 major points. Support each point with two to three references.
Finally, in the conclusion section which can be 15% of your essay, you can lend authority to the concluding statements by using one to three references.
However, this is only a standard guide that may still need adjustments when you handle theory-oriented essays that tackle topics in philosophy.
3. Long Essays/Papers Over 3000
A 3000-word essay is 12 pages when double spaced and 6 pages when single-spaced. In this case, the number of references depends upon your discipline and the topic you are tackling.
First, you should use at least one or two sources to describe your topic in the introduction section. Such a move makes your work hold a professional appeal by supporting your thesis from the beginning.
Use your body to showcase your research skills and organize your work into outstanding paragraphs. Averagely, use one to three-paragraph to elaborate your point. Suppose you create ten points in the body, support each point with at least 2 to 3 references.
Generally, the number of references that you may need in a 3000-word essay is not particular. You can decide to keep it basic or share as many as you may like as long as they add value to your points. Still, you should obey the instructions to stick with the number that your tutor wants to see.
In the concussion section, just like the 2000 words essay, you can use one or two references to make your concluding statement authentic.
Factors Determining the Number of Sources for a Paper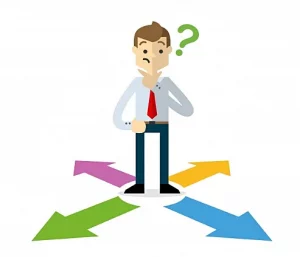 1. The Instructions
Some essays come with instructions that specify the number of references to use when you write what suits your entire project.
For example, if you are handling an essay in social theory, you may only have to engage with this single theory.
If you follow such a direction, you will have to reduce the number of readings.
The few reading means you will use few references.
If the instructors prompt you to use news articles to back up your discussions, then the number of bibliographies that you will use must increase. Caution is key here; do not replace academic literature.
2. The Course
Your course dictates the number of references that you will include to make your essay credible. For example, if you are pursuing your education in a less studied field like neuroparasitology, it is obvious that you will not access many papers to cite.
Such a course has fewer scholars to add to the volume of research papers to various journals.
Besides, if you are dealing with some topics in a flooded field such as sociology, you may have to cite more because references materials are readily available.
Other fields that command high sources of references are arts and humanities, physics, social sciences, and astronomy.
3. The Depth of the Research
References show a knowledge gap in your literature. If you want to back up your claims well, you have to look for better knowledge from other sources.
If you are handling a sensitive topic, you will need to prove that you understand your discussion well. In response, you have to go for the right materials to back up your arguments.
A simple topic does not need tens of elaboration to prove your point. You can cite a few sources and drive your message home. That does not mean that your research has to be shallow.
4. The Recency of the Topic
If the topic is recent, then you need to do a superb job to prove your understanding. The challenge about such an assignment is that the amount of information that is available for that topic is at a certain limit.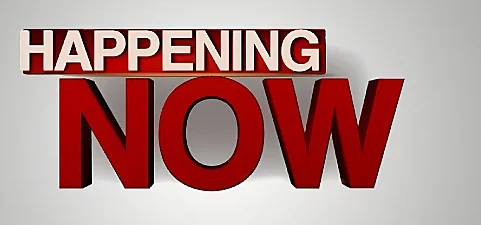 You will be dealing with limited articles that you will use to support your arguments.  
In the meantime, if your topic has been around for a while, you do not have to worry about the supporting materials.
In other words, you will not struggle to land suitable referencing materials to back up your points.
To be on the safe side, avoid choosing a topic that has scanty details to produce a convincing essay work.
However, if you can have good sources, go for it. This is because it determines how old your essay references will be as you write your content and give credit to your sources.
5. Length of the Paper
One will use different reference sources to serve the given number of pages. For a short essay, you may use one or two sources. On some occasions, you can leave it with no citation and still tailor it to acceptable standards.
On the contrary, for you to prove that you did proper research, as you handle long essays, you should use more references.
For example, you can cite twenty sources when you are writing a 2000 words essay and still remain relevant as long as your sources add value to your arguments.
Typically, a 5 paged essay requires fewer sources than a 20 paged essay. The writer must approach the two essays from a different angle.
6. Type of the Paper
Different papers exist for various students in the academic arena. For example, you can be dealing with a narrative essay, literature review, analytical reviews, or book critiques. If you are working with varying research papers, you will use a different amount of sources to make them credible.
Some papers may require a few articles to develop an understanding of the given topic. Other papers may require lots of sources of information to inject sense to your audience.
The work's purpose will dictate the number of references that one should use. For example, if you are handling systematic and literature reviews, you will have to include more references because you will be dealing with surveys of the existing studies.
Various journals limit the number of references that you should put on review articles as opposed to the original research papers.

Jessica Smart
Related posts.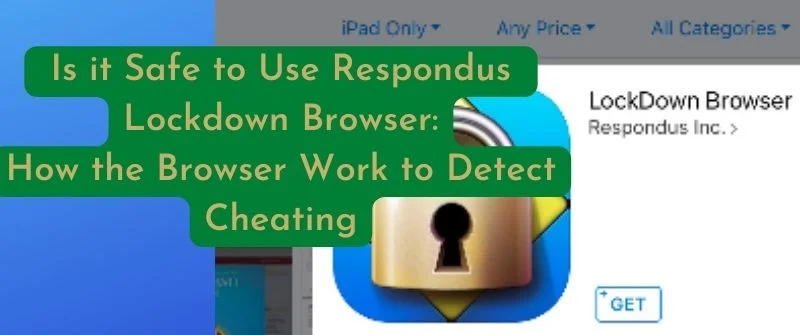 what Respondus Records
Does Respondus Record you, Sound or Screen? Is it Safe?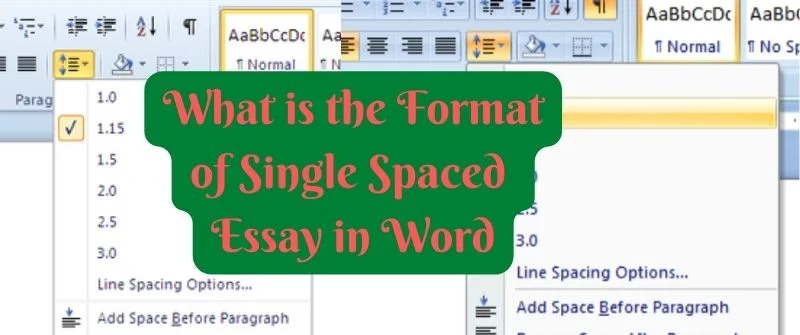 writing Single-spaced Essay
Single Spaced Essay in Word: What it is, Meaning and Format
A 2000-word Essay
Writing a 2000-Word Essay and How Long It Is: Essay Examples
The History Teacher is the most widely recognized journal in the United States devoted to more effective teaching of history in pre-collegiate schools, community colleges and universities.
The Society for History Education, Inc., an affiliate of the American Historical Association, supports all disciplines in history education with practical and insightful professional analyses of traditional and innovative teaching techniques.
This item is part of a JSTOR Collection. For terms and use, please refer to our Terms and Conditions The History Teacher © 2017 Society for History Education Request Permissions
Learning, Teaching and Leadership
101 Ways to Market Your Language Program
Publications and Resources
Free Resources
Press and Media
How many sources do you need in a literature review?
Students often ask me how many sources they need in their literature review. The short answer is, "It depends." It depends on your topic, the nature of your research project, your level of scholarship, and a number of other factors.
An article from Canberra University  ( http://www.canberra.edu.au/studyskills/writing/literature ) suggests:
Undergraduate review: 5-20 titles depending on level
Honours dissertation: 20+ titles
Master's thesis: 40+ titles
Doctoral thesis: 50+ titles
Another strategy I learned somewhere along the way that I now share with my students is this:
If your literature review is one section of a larger research paper, thesis or dissertation
Minimum number of sources = number of pages in the body of your entire paper (exclusive of title page, abstract, appendices and references)
Example: A paper that has 10 pages of content (the body of the paper) needs at least 10 sources in its literature review. 
A thesis of 100 pages (in the body) includes at least 100 sources.
If your literature review is a stand-alone document
Minimum number of sources =  3 times the number of pages in the body of your paper (exclusive of title page, abstract, appendices and references)
Example: A stand-alone literature review that has 10 pages of content (the body of the paper) should examine at least 30 sources.
These are not hard and fast rules by any means. Also, it is worth mentioning that as students and scholars who care about the quality of our work, we want to aim to raise the bar, not simply meet a minimum suggested standard. What these guidelines are suggesting is that you don't aim for any less . If you do, your search for relevant literature in your field may be incomplete and you need to keep digging. Of course, your sources have to be relevant to your topic, too.
Not every scholar or academic supervisor would agree with the guidelines I offer here, criticizing them as being too reductionist or simplistic. My point isn't to offer a black and white rule or to open a theoretical debate for which there can be no clear solution, but rather to offer a straight forward and practical answer to a question that academics often respond to in an ambiguous way, leaving students frustrated, exasperated, and anxious about how to go conduct their literature review. 
When in doubt, talk with your own instructor or supervisor, asking them what their expectations are. (Don't be surprised though, if you get an answer that is vague, like, "It depends…")
Remember: Aim for quality over quality… and to do a quality literature review, you need to have a substantive quantity of sources.
Here are some of my favourite resources to help you write your literature review:
University of Toronto –  http://www.writing.utoronto.ca/advice/specific-types-of-writing/literature-review
U Conn –  http://classguides.lib.uconn.edu/content.php?pid=239974&sid=1980274
University of Leicester –   http://www2.le.ac.uk/offices/ld/resources/writing/writing-resources/literature-review
Queensland Univeristy of Technology –  http://www.citewrite.qut.edu.au/write/litreview.jsp
Birmingham City University –  http://library.bcu.ac.uk/learner/writingguides/1.04.htm
Related posts:  Why APA formatting matters   http://wp.me/pNAh3-1Hc
_____________________
This post had had over 140,000 views since I wrote it. Why not share it?: How many sources do you need in a literature review?   http://wp.me/pNAh3-1Hu
Update – January 2022 – This blog has had over 3 million views thanks to readers like you. If you enjoyed this post, please "like" it or share it on social media. Thanks!
Sarah Elaine Eaton is a faculty member in the Werklund School of Education, University of Calgary, Canada.
Share this:
Click to share on Facebook (Opens in new window)
Click to share on Twitter (Opens in new window)
Click to share on LinkedIn (Opens in new window)
Click to share on Pinterest (Opens in new window)
Click to print (Opens in new window)
Click to email a link to a friend (Opens in new window)
Click to share on Reddit (Opens in new window)
Click to share on Tumblr (Opens in new window)
Click to share on Pocket (Opens in new window)
Click to share on Telegram (Opens in new window)
Click to share on WhatsApp (Opens in new window)
Click to share on Skype (Opens in new window)
This entry was posted on Wednesday, February 19th, 2014 at 12:54 pm and is filed under education , research . You can follow any responses to this entry through the RSS 2.0 feed. Both comments and pings are currently closed.
Comments are closed.
Dr. Sarah Elaine Eaton is a professor, ethicist, writer, and speaker. She is a strong advocate for academic integrity and ethics in educational contexts.
Email Subscription
Enter your email address to subscribe to this blog and receive notifications of new posts by email.
Email Address:
Sign me up!
Dr. Sarah's Tweets
RT @ zrtalks : Catch our recording from #ENAI webinar here from the gamification project funded by @ UOW L&T in collaboration with @ UOWD , @ ENA … 13 hours ago
Yes, this... All of this. #ArtificialIntelligence #Highered #AcademicTwitter #AcademicIntegrity twitter.com/tbertramgallan… 13 hours ago
#AcademicIntegrity #GPT4 -- This changes everything. Again. twitter.com/DrLancaster/st… 1 day ago
Connect with me!
February 2023
January 2023
December 2022
November 2022
October 2022
August 2022
February 2022
January 2022
November 2021
October 2021
September 2021
August 2021
February 2021
January 2021
December 2020
November 2020
October 2020
September 2020
August 2020
February 2020
January 2020
October 2019
September 2019
August 2019
February 2019
January 2019
October 2018
September 2018
August 2018
February 2018
January 2018
December 2017
November 2017
October 2017
September 2017
February 2017
January 2017
December 2016
January 2016
December 2015
September 2015
January 2015
December 2014
October 2014
February 2014
January 2014
December 2013
October 2013
September 2013
August 2013
February 2013
January 2013
December 2012
November 2012
October 2012
September 2012
August 2012
February 2012
January 2012
December 2011
November 2011
October 2011
September 2011
August 2011
February 2011
January 2011
December 2010
November 2010
October 2010
September 2010
August 2010
February 2010
Create a free website or blog at WordPress.com.
Already have a WordPress.com account? Log in now.
Follow Following
Copy shortlink
Report this content
View post in Reader
Manage subscriptions
Collapse this bar