How to start Solar Power Plant Business in India
The increase in energy consumption per person has led to an increase in electricity charges per unit. Hence, people are moving to sustainable and better ways like Solar Power Plants. With this in mind, it is the best time to learn how to start solar power plant business in India.
Types of Solar Power Plant Business in India
Solar Power Plant Installation Business
Investment: Rs. 4,00,000 and above
Solar Power Plant Manufacturing Business
Investment: Rs. 5,00,000 and above
Solar Power Plant Sales Business
Investment: Rs. 1,00,000 and above
Solar Power Plant Maintainance Business
Investment: Rs. 50,000
Doing all of them together will not be feasible for the start. So, choose any one and proceed with it.
You can expand your business at a later stage when you have a good grab over one.
Steps to Start a Solar Power Plant Business in India
Step 1: research and planning.
The first step to start any business is to research it and make a business plan accordingly.
Many businesses fail without a proper business plan or lack in any phase.
Therefore, when you search for how to start Solar Power Plant Business in India, researching and planning help to avoid these hurdles and ensure the smooth working of the business.
Now, if you are concerned about what you should research, here are some aspects to consider:
Identify the Market
Analyse the Location
Find out your Niche
After that comes the planning. Make a business plan according to your research.
A business plan should be made after proper research advice and consultation.
A business plan must have:
Name of the Company
Name of the Director
Vision and Mission
Shareholders
Partners (if any)
Revenue Model
Income Source
Expense Estimate
SWOT Analysis of the Company
Step 2: Register your Business
As you have a good business plan ready now, it is time to execute the idea.
Therefore, get your business legalised by registering it online.
For company registration online , fill the form on the right and get your business registered quickly.
Also, you can get a free consultation from the experts.
The mandatory documents you will have after your company registration are:
Certificate of Incorporation
AoA (Article of Association)
MoA (Memorandum of Association)
GST Certificate
PAN and TAN
Step 3: Acquire Permissions and License
For installing the solar panels, the customers have to get permission from DISCOM .
Therefore, they have to file an application and submit it with the application fees.
Also, it is advisable to have ISO certification to ensure the quality of your service.
Step 4: Open a Bank Account
After registering your business, open a separate bank account for your business.
Make sure all the business transactions are done through it.
It will help you in maintaining your books of account.
Additionally, you will have a clear estimation of profits.
As a result, you can easily keep your personal and business assets separate with a dedicated bank account for the purpose.
Documents for Business Bank Account
Incorporation Certificate
MoA and AoA
Identity and Address Proof
If you are a Sole Proprietor, you will only require GST Certificate and Identity/Address Proof.
Step 5: Hire your Team
A team is like the body parts of a business.
No business can operate without disciplined, creative and hard-working people.
Therefore, analyse the job roles in your solar power plant business and hire accordingly.
Ensure that the people you hire are skilled and knowledgeable in their area of expertise.
You can search for resumes on the Naukri Portal or any other job portal.
After that, you can shortlist and have interviews scheduled accordingly.
Step 6: Make an Online Website
It is must for all the business to have an online presence these days.
Above all, having an online presence increases the credibility of a business.
Further, it also helps you target a larger customer base.
Along with that, you must also have a social presence on sites like Facebook, Instagram and Twitter.
It will help you in increasing the reliability as well as the reputation of your business.
Step 7: Sales and Marketing
To increase the sales of your business, it is crucial to have an extraordinary marketing strategy.
Therefore, when you hire your team, make sure to have a good marketer.
After that, you can also increase your sales by advertising your company in newspapers, pamphlets and social media.
Investment to start a Solar Power Plant Business
Although, the investment depends on the scale and type of business.
But, few investments are common for all like around Rs. 10,000 for company registration, Rs 20,000/month for office space and Rs. 50,000 for general expenses.
Above all, because of the ample rooftop space and more than 300 sunny days a year, people are shifting to solar power plants.
It also means that India is going to witness a Solar Revolution in the next 5 years.
To conclude, India will have a Solar Revolution within the next 5 years.
In fact, it is ranked fourth in the renewable energy market.
Therefore, learn how to start Solar Power Plant Business in India and you would witness your business boom in just the next few years.
Similar Post
Digital Marketing Agency Profit Margin | Startups Guide
How to Start a Recruitment Agency | 7 Crucial Steps
Best Business to Start in 2022 | Profit and Investment
Things to Keep in your Office | Complete Checklist
Flat 51% off, on startup registration.
Request a call back
Blog Center
Term of use
Privacy Policy

[email protected]

For quick query resolution
+91 9928380610
Registered Office Address:
65, Scheme No. 3,Alwar (Delhi NCR)
PIN Code:301001

Thank you for pre-registering!
You're All Set!
We'll get in touch with you within 24 hours. For Faster response drop us a mail at [email protected]
Keshav Agarwal,
Cofounder, StartEazy Consulting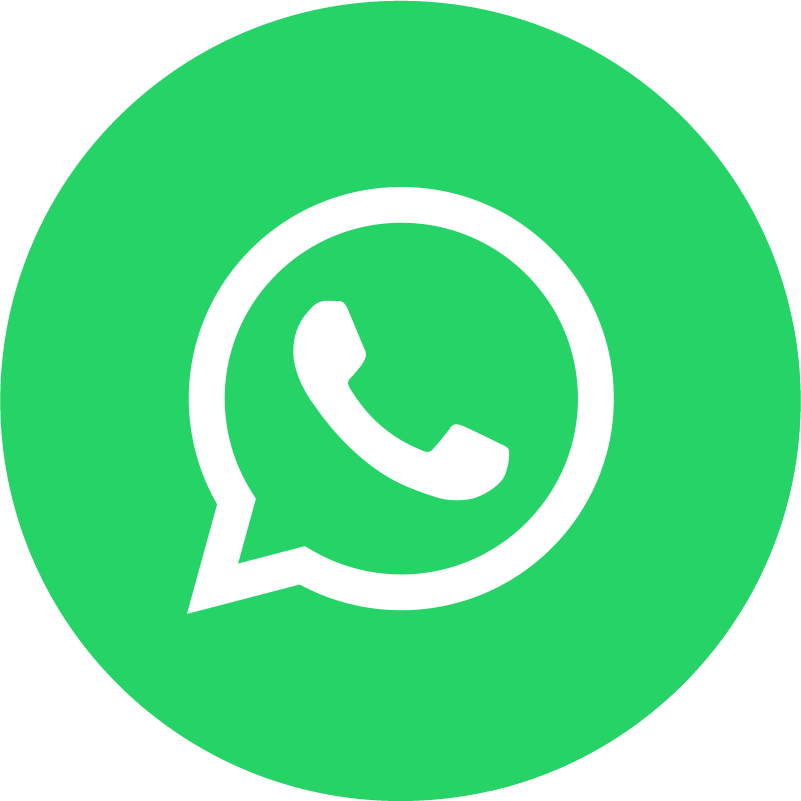 Steps Required To Set Up A Solar-powered Plant In India?
India is blessed with abundant solar radiation in practically every section of the nation. With the decreasing cost of solar PV panels and advancements in solar design , the cost of generating energy from solar power plants is currently less than that of non-RE resources. According to a recent CERC directive, the average power purchase cost from non-RE sources is Rs 3.60 per unit, which is significantly more than the Rs 2.53 per unit of solar electricity discovered recently through a bidding procedure in the instance of a large utility-sized solar power plant.
Solar power is most suited for day loads, particularly agricultural loads because it is available during the day. DISCOMs provide power to agricultural loads for free or at heavily reduced rates. With an average T&D loss of roughly 30% for a rural feeder, the average cost of electricity purchased by a DISCOM to provide one unit of power to an agriculture user is more than Rs. 6/-per unit.
If solar power is generated locally and fed into the 33/11 kV sub-station, it will not only save DISCOMs money, but it will also improve the power quality at the tail end of the rural feeder, thus improving the performance of electrical equipment and appliances connected to the rural feeders, resulting in increased energy efficiency. Some states have adopted such an initiative and successfully implemented it.
In rural regions, there are around 40.000 33/11 kV sub-stations. Even if only 1 MW of solar power is connected to each of these substations, a capacity of 40 GW solar will be added, saving DISCOMs around 26 BU yearly in T&D losses, which is worth Rs. 9000 crore. There are additional 66/11 kV and 110/11 kV substations that can serve as anchor points for connecting small solar power plants.
A need has been felt to provide facilitative Guidelines for development of Decentralized Solar Power Plants so that the same is implemented by all DISCOMs across the country.
How To Start A Solar Power Plant?
Research & Planning:
The first step in starting any business is to conduct research and develop a business strategy. Many firms fail due to a lack of a suitable business plan or a lack of any phase. When looking for ways to establish a solar power plant business in India, study and preparation may help you avoid these stumbling blocks and guarantee the business runs well. Now, if you're wondering what you should look into, here are some things to think about:
Identify the Market
Analyze the Location
Find out your Niche
Following that comes the planning. Create a business strategy based on your findings. A business strategy should be created after thorough study and consultation.
A business plan must have:
Name of the Company
Name of the Director
Vision and Mission
Shareholders
Partners (if any)
Revenue Model
Income Source
Expense Estimate
SWOT Analysis of the Company
Register Your Business:
Now that you have a solid business strategy in place, it is time to put it into action. As a result, legalize your company by registering it online.
Following your company registration, you must have the following documents:
Certificate of Incorporation
AoA (Article of Association)
MoA (Memorandum of Association)
GST Certificate
PAN and TAN
Acquire Permissions And License
Customers must obtain approval from DISCOM before installing solar panels. As a result, they must file an application and submit it together with the application costs.
Additionally, ISO certification is recommended to assure the quality of your service.
Open A Bank Account:
After registering your company, create a separate bank account for it. Ensure that all commercial transactions are conducted via it. It will assist you in keeping your books of account. You will also have a clear estimate of profits. As a consequence, you may easily keep your personal and corporate assets separate by opening a second bank account.
Documents for Business Bank Account:
Incorporation Certificate
MoA and AoA
Identity and Address Proof
Hire Your Team:
A team is analogous to the physical components of a company. No business can function without individuals who are disciplined, innovative, and hardworking. As a result, examine the employment positions in your solar power plant company and hire accordingly.
Make certain that the personnel you recruit are talented and experienced in their field. You may look for resumes on several employment boards. Following that, you may create a shortlist and schedule interviews appropriately.
Make An Online Website:
Nowadays, having an internet presence is essential for all businesses. Above all, having an internet presence boosts a company's trustworthiness. It also allows you to target a bigger client base.
You must also have a social presence on platforms such as Facebook, Instagram, and Twitter. It will assist you in enhancing the dependability and credibility of your company.
Sales and Marketing:
It is critical to have an exceptional marketing plan if you want to enhance your company's revenue. As a result, while assembling your team, be sure to include a strong marketer. Following that, you may boost sales by promoting your firm in newspapers, pamphlets, and social media.
Solar Power Plant Setup Cost In India:
The price of land is Rs. 5 lakh per acre (1 MW plant requires a minimum of 5 acres of land).
The projected cost of land is Rs. 5 lakh per acre. A minimum of 5 acres of land is required for a 1 MW plant in this country, which means that a 5 MW solar power plant will cost Rs. 1 crore and 25 lakh.
Grid extension might cost up to Rs. 15 lakh per kilometer, depending on the capacity of the extension lines (range-11kV to 123kV). As a result, we may conclude that the cost of grid extension is proportional to the distance between the location and the nearest substation.
If trackers are utilized in the power plant, the project cost is increased by Rs. 2 crores (Rs. 40 lakh/MW).
Taking all of these considerations into account, it is predicted that the cost of constructing a 1 MW Solar Plant will be Rs. 4 crore, whereas a 5 MW Solar Plant would cost Rs. 20 crore.
Investment For Solar Panel Business In India:
The investment is determined by the size and type of firm. However, a few investments are universal for everybody, such as Rs. 10,000 for business registration, Rs. 20,000 per month for office space, and Rs. 50,000 for general costs.
People are increasingly turning to solar power plants, owing to vast rooftop space and more than 300 sunny days each year. It also suggests that India will see a Solar Revolution within the next five years.
To summarize, India will see a Solar Revolution within the next five years. In fact, it is rated fourth in the market for renewable energy.So, discover how to start a Solar Power Plant Business in India and see your company grow in only a few years.
Profit Margin of Solar Business In India:
In India, the cost of a 5MW plant is expected to be between 34.5 and 35 crore. As a result, Rs. 45,000 to 60,000 may be created with 20k–20.5k units of power each day. As a result, after deducting minor O & M costs, a total of around Rs 1.75 crores may be made after a year.
Due to the national average of four peak sun hours per day, a 5 MW solar plant would generate 6000 MWh per year. As a result, a 5 MW solar plant may generate an annual income of around Rs. 1.5–1.75 crores.
1 GW Solar Power Plant Cost:
The cost of a household solar system is $2.50 per watt ($2 per watt with tax incentives). As a result, a 1 GW commercial solar farm would cost between $2 and $2.5 billion. Now, depending on the location, the farm will produce between 2.5 and 6 MWH per day.
Depending on where you live in the United States, that translates to 900–1400–2100 GWH every year. In the United States, the wholesale price of electricity is around 10 cents per KWH. This indicates that your 1GW solar plant is worth $90, $140, or $210 billion. Thus, in Arizona, it will take 9–11 years to pay off, whereas in New York, it will take 22–28 years.
Conclusion:
Solar energy is becoming increasingly popular across the world. Previously, it was seen as a costly investment. However, the situation has changed, and solar energy is now regarded as a good and realistic source of investment. Counting the benefits, more and more solar power energy plants are being built in India, greatly benefiting people in some way.
Sign up for more like this.
Solar Power Plant Business In India [Is It A Good Idea?]
Being the fifth-largest producer of the solar power plant, India offers a massive scope of business related to solar power plant and solar products . Are you looking for the benefits to start the solar power plant business ? Or are you searching if the solar power plant is a profitable business idea or not? Then check out the detailed article that covers the ins and outs of the business, from the opportunities, investment rate to how to start a solar power business .
Opportunities in the Sector of the Solar Power Plant Business in India
Solar energy is not just a business idea or model to make a profit or a living out of it. It is an initiative to push India to become the top producer of solar power and offer electricity to Indian cities, villages, and towns without harming the environment by using renewable energy. So, we have done extensive market research on the available and would be opportunities in India's solar power plant sector. Consider the enlisted options to start the solar power plant business or solar power product business in India.

1. Manufacturing Solar Products
Solar products are pretty in demand these days; from ventures to households, everyone is inclined to install solar products in their workplaces or residential areas. So, if you are looking for a manufacturing business related to solar energy, then solar products will be the best option for you to start. To get started with the solar power product manufacturing business, you will have to identify solar panels, solar panels, solar grids, and solar PV, which you will manufacture. Based on your selection, you can plan to purchase the machinery required to produce solar products. To get started with this business, you might need specific work permits and certifications from the state or city's legal authorities. Ensure that your factory space and pieces of machinery are aligned with the safety and manufacturing guidelines set by the government of India. To begin with the solar tuning business, you will require an investment of around 5,00,000 INR and above.
2. Selling Solar Products
If you have limited budget constraints, you can plan a business around selling solar products in the city as a retailer or a wholesaler. It would be one of the best business ideas to provide the solar products required to produce solar energy in India. For instance, solar pumps, solar lights, solar PV, solar thermal systems, solar chargers, solar attic fans, and many other solar products are available in the market that you can sell in the marketplace. As per your business budget, you may take the dealership and make it available to the retail businesses or start as a solar products retailer business. To begin with the solar tuning business, you will require an investment of around 1,00,000 INR and above.
3. Investing in the Solar Projects
From renting or buying land to set up a factory, purchasing the latest machinery, electrical components of equipment, maintenance costs, and more to set up a full-fledged solar power plant, a considerable amount of investment is required at various phases of business. Solar project owners often seek help from a group of investors or individual investors and offer them equity in their venture. Investing in the solar project is one of the profitable and less risky investments in the marketplace as it provides a handsome profit rate if it is set up in a correct approach. So, if you have enough savings or money to invest in a venture and get massive profits from it, you may opt to invest in the solar projects option for better return rates. The investment required to open this venture will be dependent upon the financial needs of the solar project owners.
4. Offer Consultation on Solar Energy Usage
The solar consultancy business is very demanding in the marketplace, and there is a strong demand for solar power products that have been witnessed lately. Due to that, people seek solar consultants' assistance to guide them with the best solar power solution for their workplace and residential areas. So, if you do not want to invest your resources in manufacturing or selling solar power products, then solar power consultancy will be the best business option for you. To begin with the solar consultancy business, you will require an investment of around 1,00,000 INR to 2,00,000 INR and a technical knowledge of solar products, their usage, and installation criteria.
5. Tuning Solar Products
If you are having budget constraints but looking forward to benefiting from the solar energy business opportunities, you can opt for tuning the solar products business . Solar panel owners need fast and professional services to maintain, repair, and clean solar products or inverters. So, you may open solar panel maintenance and cleaning businesses to offer assistance related to it. To begin with the solar tuning business, you will require an investment of around 50,000 INR.
Tips to Start the Solar Power Plant or Solar Power Product Business
If you are planning to start a solar power business, then check out some detailed tips to get started with the venture:
Do extensive market research on the latest trends in solar business models, cost incurred to set up a solar power plant, solar power plant investment cost , mode demanded solar products in the markets and more.
Create a detailed business plan to execute a step-by-step approach to launch a venture related to solar power.
Based on your market research and budget of investment, select your solar power business model or niche.
Create a detailed list of the required assets and resources and gather them to start the business.
Build a solid social media presence of your business to promote your venture online with the help of digital marketing services and stratagems.
Execute the created business plan and make your venture live for the customers.
Bottom Line
So, after going through the detailed article, you must have answers to your queries related to the scope and profitability of the solar power plant business in India. Subsequently, plan a detailed business plan and structure approach to kick start the solar power plant business in India, keeping the investment budget in mind. Also, ensure that you have all the requisites documents, work permits, and certificates to start the business.
1) How to start a business of eco-friendly & organic cleaning products? 2) How To Start An E-waste Recycling Business? 3) How Can Stock Summary Reports Optimise Inventory Management? 4) How Safe and Secure is Online Software?
Stay updated with new business ideas & business tips with OkCredit blogs in English, Hindi, Malayalam, Marathi & more! Download OkCredit now & get rid of your bookkeeping hassles. OkCredit is 100% Made in India.
Q. How to start a solar power plant?
Ans. The solar plant business is one of the profitable businesses in India and can be started quickly by following a detailed structure business plan. You can a step by step approach to commencing a solar power plant that will include:
Doing research
Creating a structured business plan
Getting all the required work permits and legal documents or approvals to start the business
Building up an online presence of your solar plant business
Q. What is the solar power plant cost per acre?
Ans. As per estimation, the solar power plant cost around 5,00,000 INR per acre in India. To open a 1 MW solar power plant, then you will require approx 5 acres of land.
Q. Is the solar power plant business profitable?
Ans. Did you know that India is the fifth-largest country to produce solar power in the world? Hence, it opens the doors of opportunity to the solar power business and makes it profitable in India.
Read the best of business ideas, tips for small businesses, the latest update on technology & more by OkCredit.
Recent Posts
Cable manufacturers in india [5 best manufacturers], air compressor manufacturer in india [top 11 manufacturers], pet bottle manufacturers in india [top 7 manufacturers], paint manufacturers in india [6 best manufacturers], silk saree manufacturers in india [best manufacturers], you might be interested in, foreign direct investment(fdi) 101: a complete guide, series funding [types, how it works and more], sustainable architecture ideas that can improve our lives.

PPP Platform
Consultancy
Outsourcing
Subcontracting
Real Estate Joint Ventures
buyorrentproperty
sellmygurgaonproperty
Apply for Job Now
Joint Venture Opportunities
Project Financing In India
Infrastructure project finance
PPP Project Finance
Energy Project Finance
Project Support Services
Project DPR
Funding Process
Project Business Plan Pricing
Business Plan
Funding Your Project
Air Cargo Transport
Trade Finance
Due Diligence
Buy or Lease SBLC
SBLC Factsheet
SWIFT MT799 PROOF OF FUND
SWIFT MT799 PREADVICE
SWIFT MT799 BPU
SWIFT MT760 (SBLC OR BG)
SBLC Monetizing
SBLC & BG Providers
Solar Panels (PV)
Charge Controller
Energy Storage
Solar Energy Business
Solar Energy Videos
Printed Solar Technology
Solar Project
Wind Energy
Hydro Energy
Waste To Energy
Thermal Energy
Geothermal Energy
Energy Library
Buy Oil and Gas
Sell Oil and Gas
Petroleum Prices & Discounts
Petroleum Trade Documents
Petroleum Products
Jet Fuel Spot
Oil & Gas Investment1
Hire For Oil & Gas
Oil & Gas Jobs

The Essentials of Business Based on Solar Energy
Solar energy is radiant light and heat from the sun that is harnessed using a range of ever-evolving technologies such as solar heating, photovoltaics, solar thermal energy, solar architecture, molten salt power plants and artificial photosynthesis.it is an important source of renewable energy and its technologies are broadly characterized as either passive solar or active solar depending on how they capture and distribute solar energy or convert it into solar power. active solar techniques include the use of photovoltaic systems, concentrated solar power and solar water heating to harness the energy. passive solar techniques include orienting a building to the sun, selecting materials with favorable thermal mass or light-dispersing properties, and designing spaces that naturally circulate air., what is power , we are trying to explain as simply as possible since we know solar entrepreneurs are not necessarily rocket scientists or physicists. power is defined as the "capacity" or "ability" to cause or prevent an action, to make things happen. that is quite simple. isn't that let's elaborate a little further..... "power" is the rate of doing work. it is the amount of energy produced or consumed per unit time (say second or minute or hour). the unit of power is the joule per second (j/s) , known as the "watt" in honour of james watt, the eighteenth-century developer of the steam engine., as a physical concept, power requires both a change in the physical universe and a specified time in which the change occurs. this is distinct from the concept of work, which is only measured in terms of a net change in the state of the physical universe. the same amount of work is done when carrying a load up a flight of stairs whether the person carrying it walks or runs, but more power is needed for running because the work is done in a shorter amount of time. the dimension of power is energy divided by time. the si unit of power is the watt (w), which is equal to one joule per second. other units of power include ergs per second (erg/s), horsepower (hp), metric horsepower (pferdestärke (ps) or cheval vapeur (cv)), and foot-pounds per minute. one horsepower is equivalent to 33,000 foot-pounds per minute, or the power required to lift 550 pounds by one foot in one second, and is equivalent to about 746 watts. , in the solar energy scenario, power is defined as "watt-peak"or wp which means the maximum (peak) capacity to convert radiant light into electrical energy per second under the most favourable or ideal physical universe. the physical universe consists of the following:, 1. solar irradiance (or simply the brightness of the sun at a given point in time. seasons play major role in deciding solar irradiance. a clean autumn sky would be be more conducive than an overcast or cloudy rainy season),, 2. efficiency of the solar cells which constitute the solar or photovoltaic panel , the solar cells have their limitations while converting the radiant sunlight into electricity. not all of radiant sunlight reaching the solar panel can be converted to electricity. only a percentage of that radiant sunlight or solar insolance is converted into electricity (direct current or dc). that percentage of conversion is the efficiency of the solar cell or the solar panel. more the efficiency of the solar cells, better the volume of electricity produced., 3. insolation (the amount of solar energy received per square centimeter per minute. this varies between geographical locations. some locations would receive more solar insolation than others),, 4. the angle of incidence (which is the angle at which the sun rays hit the solar panel),, 5. ambient temperature (the performance of the solar panel varies with rising or falling temperature),, 6. transmission loss of energy within the solar panel due to inherent resistance of the intra-panel transmission system,, 7. humidity level surrounding the solar panel. , 8. elevation of the installation site also affects energy production. there is definite difference between energy produced by sea level solar installation and those installed on higher grounds such as hills or mountains., 9. orientation of the solar panels would greatly affect the energy production process. a solar tracker device mount which enables the panels to face the direct sunrays for more time is a much better option than a fixed mount., 10. other factors affecting solar energy production include (but not necessarily limited to) inverter efficiency, shading, aging, module mismatch, etc, ​ so, when we are talking about power of the solar cell or the solar panel, or the solar array, or the entire solar installation at a particular site you are basically talking about its capacity to produce maximum electricity in the most ideal or conducive physical universe. , for your reference: , 1000 wp = 1kwp, 1000kwp = 1 mwp, 1000mwp = 1 gwp, 1000gwp = 1 twp, this simply means when you have 1mwp of installed power capacity , your system will be able to produce energy equivalent to 1 million joules per second., what is usable or salable solar energy then , once you have all the equipment in place it is time to count your fruits which in the solar business comes in the form of solar energy produced by the system you have so painstakingly put in place. , how do you count or calculate your energy production , energy produced is a simple math. just multiply the total capacity (power) of your entire system (total number of installed panels x power of individial panels) with the number of hours they have been exposed to the sunrays. , a 20mwp solar plant working for 6 hours in a sunny day will produce 20 x 1000 x1000 x 6 (hrs) x 60 (minumtes) x 60 (seconds) = 4320000000000 joules- second or 120,000 kwh 0r 120,000 salable units. multiply it by the rate (rupees/kwh) and that will be the net receivable amount for you. if the going rate is rs.5.00/kwh, your daily earnings(peak) would be 5 x 120,000 = rs. 600,000.00 (rupees six lakhs). we from here you will quickly arrive at the annual figures. , a 1 mw solar plant will deliver 1 mwhr of energy in an hour of continuous operation at full load, considering no losses. simply put, if a friend of yours asked you about your car's top speed. your answer would be 100 or 200 kmhr. which means when you drive your car for an hour at a constant speed of 100 km/hr, you will cover a distance of 100 km. similarly if a solar plant of 1 mw capacity runs for an hour at full rated capacity it will deliver 1 mwhr of energy. further in case of solar plants we do not write plant capacity as just 1mw, it is always suffixed with a letter "p" to mention peak capacity. since the output power rating of a solar plant will vary throughout the day/year depending upon the solar intensity., remember that a kwh is a unit of energy, while w (whether kw or mw) is a unit of power (or energy / time). so 1mw * 1hour = 1mwh, or 1000 kwh., when energy is bought or sold, the price paid is per kwh. one kwh is also called one salable unit in india., to be able to sell the energy to a power distribution company (discom) you need to transfer the energy your plant has produced to the grid. this process of transferring energy to the grid is also called evacuation. this means you'll have to make sure there is a discom substation in the near vicinity so that there is minimal energy loss through the evacuation process. .
For spot selling of energy, you can also hook up to the Indian Energy Exchange
The Next Thing You Must Understand is What is PPA
A power purchase agreement (ppa), or electricity power agreement, is a contract between two parties, one which generates electricity (the seller) and one which is looking to purchase electricity (the buyer). the ppa defines all of the commercial terms for the sale of electricity between the two parties, including when the project will begin commercial operation, schedule for delivery of electricity, penalties for under delivery, payment terms, and termination. a ppa is the principal agreement that defines the revenue and credit quality of a generating project and is thus a key instrument of project finance. there are many forms of ppa in use today and they vary according to the needs of buyer, seller, and financing counterparties. ppas facilitate the financing of distributed generation assets such as photovoltaic, microturbines, reciprocating engines, and fuel cells., a power purchase agreement (ppa) is a legal contract between an electricity generator (provider) and a power purchaser (buyer, typically a utility or large power buyer/trader). contractual terms may last anywhere between 5 and 20 years, during which time the power purchaser buys energy, and sometimes also capacity and/or ancillary services, from the electricity generator. such agreements play a key role in the financing of independently owned (i.e. not owned by a utility) electricity generating assets. the seller under the ppa is typically an independent power producer, or "ipp." in the case of distributed generation (where the generator is located on a building site and energy is sold to the building occupant), commercial ppas have evolved as a variant that enables businesses, schools, and governments to purchase electricity directly from the generator rather than from the utility. this approach facilitates the financing of distributed generation assets such as photovoltaic, micro-turbines, reciprocating engines, and fuel cells., the seller under a ppa, is the entity that owns the project. in most cases, the seller is organized as a special purpose entity whose main purpose is to facilitate non-recourse project financing., the buyer under a ppa, is typically a utility that purchases the electricity to meet its customers' needs. in the case of distributed generation involving a commercial ppa variant, the buyer may be the occupant of the building—a business, school, or government for example. electricity traders may also enter into ppa with the seller., ppas are subject to regulation at the union or state government level to varying degrees depending on the nature of the ppa and the extent to which the sale of electricity is regulated where the project is sited, power purchase agreements (ppas) may be appropriate where:, the projected revenues of the project is uncertain and so some guarantees as to quantities purchased and price paid are required to make the project viable;, protection from cheaper or subsidized domestic or international competition (e.g., where a neighboring power plant is producing cheaper power) is desired;, there is one or a few major customers that will be taking the bulk of the product - for example, a government may be purchasing the power generated by a power plant - the government will want to understand how much it will be paying for its power and that it has the first call on that power, the project company will want certainty of revenue;, purchaser wishes to secure security of supply., with solar power projects in non-profit companies in order to reduce costs for installation of the solar energy system, the ppa is often regarded as the central document in the development of independent electricity generating assets (power plants). because it defines the revenue terms for the project and credit quality, it is key to obtaining non-recourse project financing. one of the key benefits of the ppa is that by clearly defining the output of the generating assets (such as a solar electric system) and the credit of its associated revenue streams, a ppa can be used by the ppa provider to raise non-recourse financing[6] from a bank or other financing counterparty., the ppa is considered contractually binding on the date that it is signed, also known as the effective date. once the project has been built, the effective date ensures that the purchaser will buy the electricity that will be generated and that the supplier will not sell its output to anyone else except the purchaser., before the seller can sell electricity to the buyer, the project must be fully tested and commissioned to ensure reliability and comply with established commercial practices. the commercial operation date is defined as the date after which all testing and commissioning has been completed and is the initiation date to which the seller can start producing electricity for sale (i.e. when the project has been substantially completed). the commercial operation date also specifies the period of operation, including an end date that is contractually agreed upon., termination of a ppa ends on the agreed upon commercial operation period. a ppa may be terminated if abnormal events occur or circumstances result that fail to meet contractual guidelines. the seller has the right to curtail the delivery of energy if such abnormal circumstances arise, including natural disasters and uncontrolled events. the ppa may also allow the buyer to curtail energy in circumstances where the after-tax value of electricity changes. when energy is curtailed, it is usually because one of the parties involved was at fault, which results in paid damages to the other party. this may be excused in extraordinary circumstances such as natural disasters and the party responsible for repairing the project is liable for such damages. in situations where liability is not defined properly in the contract, the parties may negotiate force majeure to resolve these issues., maintenance and operation of a generation project is the responsibility of the seller. this includes regular inspection and repair, if necessary, to ensure prudent practices. liquidated damages will be applied if the seller fails to meet these circumstances. typically, the seller is also responsible for installing and maintaining a meter to determine the quantity of output that will be sold. under this circumstance, the seller must also provide real-time data at the request of the buyer, including atmospheric data relevant to the type of technology installed., the ppa will distinguish where the sale of electricity takes place in relation to the location of the buyer and seller. if the electricity is delivered in a "busbar" sale, the delivery point is located on the high side of the transformer adjacent to the project. in this type of transaction, the buyer is responsible for transmission of the energy from the seller. otherwise, the ppa will distinguish another delivery point that was contractually agreed on by both parties., electricity rates are agreed upon as the basis for a ppa. prices may be flat, escalate over time, or be negotiated in any other way as long as both parties agree to the negotiation. in a regulated environment, electricity regulator will regulate the price. a ppa will often specify how much energy the supplier is expected to produce each year and any excess energy produced will have a negative impact on the sales rate of electricity that the buyer will be purchasing. this system is intended to provide an incentive for the seller to properly estimate the amount of energy that will be produced in a given period of time., the ppa will also describe how invoices are prepared and the time period of response to those invoices. this also includes how to handle late payments and how to deal with invoices that became final after periods of inactivity regarding challenging the invoice. the buyer also has the authority to audit those records produced by the supplier in any circumstance. there is a defined timeline when ppa provider has to send invoice to the generator or vice versa and if that timeline is not met then it has its own consequences, which varies from one ppa provider to another., the buyer will, in most cases, require the seller to guarantee that the project will meet certain performance standards. performance guarantees let the buyer plan accordingly when developing new facilities or when trying to meet demand schedules, which also encourages the seller to maintain adequate records. in circumstances where the output from the supplier fails to meet the contractual energy demand by the buyer, the seller is responsible for reimbursing such costs. other guarantees may be contractually agreed upon, including availability guarantees and power-curve guarantees. these two types of guarantees are more applicable in regions where the energy harnessed by the renewable technology is more volatile., let's now try and explain how solar home systems work, solar home systems and lamps use photovoltaic (solar-electric or pv) cells and rechargeable batteries to provide electrical power away from the mains grid. lamps provide a single light (and sometimes phone charging) and are portable. solar home systems are fixed in a home and can supply several lights, phone charging and other small appliances. pv cells are made from semiconductor materials, such as silicon, and generate dc electricity from sunlight. a number of cells can be connected together and sealed in a weatherproof casing to form a pv module., pv cells and modules are specified by their 'watt-peak' (wp) rating, which is the power generated under standard conditions, equivalent to bright sun in the tropics (they still work at lower light levels though). solar home systems use between about 5 and 100 wp of pv, solar lanterns between about 0.5 and 2 wp. the rechargeable batteries store electricity, so that it is available at night and on cloudy days, as well as when the sun is bright, and they also provide a stable voltage for the appliances that use the electricity. larger solar home systems normally use lead-acid batteries designed specifically for solar use – standard car batteries don't last long with the deep levels of discharge needed in a solar system. nickel-cadmium and nickel-metal-hydride batteries have been used in lanterns and smaller systems because they are easier to make portable and in small sizes. but lithium-ion batteries are rapidly becoming the most popular because, with good electronic controllers, they last longer. an electronic charge-controller protects the battery from being overcharged (when it is very sunny) or over-discharged (when people try to get too much electricity from the system). other features can also be built into the controller, like different brightness setting for lamps. appliances that are powered directly must operate at the dc voltage of the battery but an inverter (dc to ac converter) can be included in a larger system so that standard mains-voltage equipment can be used., the pv module of a solar home system should be fixed in a position that collects as much sunlight as possible, ideally on an unshaded roof – this also reduces the risk of theft. the battery is kept indoors with the terminals covered so that they cannot accidentally be touched. the pv, battery, lights and sockets for appliances are wired to the charge-controller. customers usually buy solar systems based on the service that they provide (for example: 'charge one phone and run two lights for six hours each day'). it's up to the supplier to make sure that there is sufficient pv capacity to provide this service throughout the year, and sufficient battery capacity to keep the supply running even when there are several cloudy days in a row. it pays to use the most efficient lights and appliances, so led lights are now most commonly used, although larger systems also use fluorescent lights., ten years ago, most systems were provided as individual components, and installed on site by a trained electrician. however, small systems are increasingly produced as 'plug-and-play' kits for diy installation. the advantage of kits is that the manufacturer is responsible for the sizing, matching and quality of all components. increasingly, kits are designed so that they can be upgraded., in a solar lamp, the led light, battery and charge controller are all in a casing which is easy to carry and can stand on a table, or hang from the ceiling. some have small plug-in pv modules, like solar home systems, but others have the pv cell mounted on the casing. this cuts the cost, but has the disadvantage that the whole lamp has to be out in the sun to recharge the battery. solar-home-systems and lamps can be very reliable and need little maintenance, although in many countries there are cheap, poor quality products on the market as well. users must be trained to check the battery, keep the pv module clean and make sure that connectors are secure. even with careful use, batteries deteriorate and need to be replaced every few years., the amount of electricity provided by solar home systems and lamps is surprisingly small: the 20 wp module supplies about 50 watt-hours (0.05 kwh) per day, and the cell on a small lamp only about one watt-hour (0.001 kwh). however, the benefits can be huge. the main use of a solar home system is to provide better lighting. many homes without access to grid electricity use kerosene lamps, which are dangerous - producing health-damaging fumes and a constant risk of fires. children are particularly at risk, so selling solar study lamps, which can be used on a table for homework. even these smallest solar lamps give more light than a kerosene lamp. and it is not just studying that is easier and safer with better light. housework is faster, midwives can deliver babies more safely, shopkeepers can display goods, cattle can be tended and farm produce sorted and packed. mobile phones keep people in touch with family and friends, and give access to information, entertainment and mobile money. being able to charge a mobile phone at home with solar power enables people in off-grid homes to stay connected to the world, without the cost and effort of sending phones to be charged in town. solar systems can also power radios, providing entertainment and information, and larger systems run tvs as well., in india where three quarters of the population have grid power within reach, the supply is unreliable with frequent and lengthy power cuts in many places. solar home systems don't provide the level of power that the grid offers – you can't run a refrigerator or power tools on 50 wp of pv – but they have huge potential to provide reliable access to electric lighting, communications and mobile money. system costs will decrease as the global pv market continues to grow, and the improving efficiency of lights and appliances will provide increasing better services., let's also explain how a grid connected solar system works:, pv modules use semiconductor materials to generate dc electricity from sunlight. a large area is needed to collect as much sunlight as possible, so the semiconductor is either made into thin, flat, crystalline cells, or deposited as a very thin continuous layer onto a support material. the cells are wired together and sealed into a weatherproof module, with electrical connectors added. modern modules for grid connection usually have between 48 and 72 cells and produce dc (direct current) voltages of typically 25 to 40 volts, with a rated output of between 150 and 300 wp. in order to supply electricity into a mains electricity system, the dc output from the module must be converted to ac at the correct voltage and frequency. an electronic inverter is used to do this. generally a number of pv modules are connected in series to provide a higher dc voltage to the inverter input, and sometimes several of these 'series strings' are connected in parallel, so that a single inverter can be used for 50 or more modules. modern inverters are very efficient (typically 97%), and use electronic control systems to ensure that the pv array keeps working at its optimum voltage. they also incorporate safety systems as required in the country of use., pv modules are specified by their 'watt-peak' (wp) rating, which is the power generated at a solar radiation level of 1000 w/m2, equivalent to bright sun in the tropics. they still work fine with less solar radiation. the voltage produced by a pv module is largely determined by the semiconductor material and the number of cells, and varies only slightly with the amount of solar radiation. the electrical current and the power generated are proportional to the amount of solar radiation., many grid connected pv systems are installed on frames which are mounted on the roof or walls of a building. used in this way the pv does not take up land that could be used for other purposes. ideally the pv faces towards the equator (i.e. south in the northern hemisphere) but the exact direction is not critical. however, it is important to make sure that there is minimal shading of the pv. the inverter is housed inside the building and connected to the mains electrical supply, usually with a meter to measure the kwh generated. if the pv electricity production exceeds building demand then the excess can be exported to the grid, and vice versa., a grid connected system rated at 1 kwp (1000 wp) has an area of between 5 and 14 m2, depending on the type of semiconductor. if the pv system is installed during construction or refurbishment, it can sometimes be used as part of the building fabric, such as a roof or wall-cladding. where space and sun are available, large stand-alone pv arrays can be built and connected to the public grid. grid-connected systems do not usually include batteries for storage, because the mains grid can accept or provide power as needed. however, if rechargeable batteries are included, a grid-connected pv system can be used as a standalone ac supply in the event of a power cut, to allow essential loads to keep working. , by reducing the need for fossil-fuel generation, grid-connected pv cuts greenhouse gas emissions (and other air pollution), because no emissions are produced during pv operation. in the past there has been concern about the greenhouse gases emitted ('embodied') in the manufacture of pv systems, particularly in the production of ultra-pure semiconductors. with current production techniques, these embodied greenhouse gases are saved within two to four years of use of grid-connected operation, depending on the amount of sunlight. pv is the easiest renewable electricity source to incorporate into buildings. the electricity is supplied at the point of use, thus avoiding the losses which occur in electricity distribution. it can be used at any scale – from less than a kwp on an individual home up to mwp scale systems on large public buildings - and is simple and reliable. because of this, it is a valuable way to raise awareness of electricity supply and use, and helps highlight the potential for renewable energy., the price of pv modules is decreasing rapidly. for crystalline cells, new ways of processing silicon and increased volume manufacture are driving down prices. the market share of thin film pv is growing rapidly as materials which have been proved in the laboratory go into volume production, and these promise even greater price reductions. however, there is less potential for price reduction in the 'balance of system', and these costs will soon dominate the overall system cost. because of the decreasing prices, the rapid growth in the market for grid-connected pv is expected to continue even if government support is reduced. the market will really take off when electricity from pv becomes cheaper than other grid sources. when pv feeds directly into a building supply, this grid-parity price is the consumer purchase price, here is a step by step procedure to setting up a pv power plant in india :, 1. select the capacity of project you want to set up. (for example, 1mw or 20 mw or 100 mw) 2. selection of land- it should be within 2km of power substation to reduce the power evacuation charges. land requirement per 1mw varies from 4.5 acres to 6.5 acres. 3. getting approval from government and owner for land clearance. 4. choose mode of power plant setup- a. off-grid captive consumption for domestic premises b. off-grid captive consumption for commercial premises c. grid connected (net metered) captive consumption for domestic premises d. grid connected (net metered) captive consumption for commercial premises e. sale of power generated to local distribution company (discom) f. sale of power generated to 3rd party consumer (industry or commercial entity) 5. check for government policy for selected mode.(refer to mnre (union ministry of new & renewable energy) or state energy development agency) 6. look for financial back-up. (private equity participation, crowdfunding, bank loans, nbfc loans and/or government subsidies) 7. submit solar application form and solar connectivity application form to the concerned authorities. 8. clear the process no 7 and get the sanction letter. 9. apply for ppa (power purchase agreement). 10. obtaining rfp (request for proposal) document for government e-procurement/ e-tendering or private tenders) participate in the bidding process submission of various legal and financial documents. other evaluation process. 11. successful bidders would get the letter of intent/ letter of approval 12. contact a epc company for design and installation. 13. complete the installation before cod( comerical operation date mentioned in the ppa or the bid document) 14. commissioning of your plant , what are the mandatory/legal documents that you would need prior setting up your solar power plant , 1.industrial clearance 2.land conversion (agricultural to non-agricultural) 3.environmental clearance certificate from state pcb (pollution control board) 4.contract labour license from state labour department 5.fire safety certificate from fire department 6.latest tax receipt from the municipal/gram panchayat for the factory land. 7.auditor compliance certificate regarding fossil fuel utilization 8.approval from chief electrical inspector 9.clearance from environment/ forest department 10.registered land purchase/lease documents 11.power evacuation arrangement/permission letter from discom (distribution company) 12.confirmation of metering arrangement and location 13.abt meter type, manufacturer detail, model, serial no. details for energy metering. 14.copy of ppa (important as preferential ppa projects are not eligible for rec mechanism) 15.proposed model and make of plant equipment 16.undertaking for compliance with the usage of fossil fuel criteria as specified by mnre (ministry of new & renewable energy) 17.details of connectivity with discom 18.connectivity diagram and single line diagram of plant 19.details of pending court cases with the supreme court of india or the high court of state or any other lower courts. 20.any other documents requested by sldc (state load dispatch center)..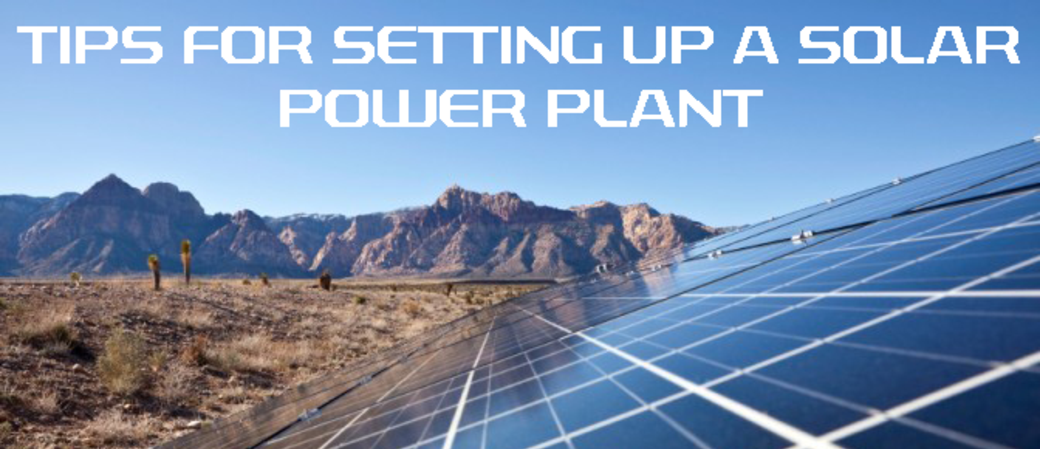 Subcontracts India © ALL RIGHTS RESERVED.
CONSULTING EXCELLENCE SINCE 2015
Project finance | corporate finance, fdi | managed buy & sell | sblc | bg | hft |, real estate | property collaborations, manpower supply | human resources , data research & analytics | stocks & derivatives trading, customer care: +1 901 329 0355​.
​​​​​​​​​​​​​​​​​​​​​​​ Our Other Businesses
SUBCONSECURITIES
MAXIMUCH CAPITAL LLC
UNIHORN RESORTS AND HOSPITALITY LIMITED
SUBCONTRACTS INTERNATIONAL
Global oil and gas trading, fdi manager, trans universe energy, bullseye data research, zinc athletics.
Terms Of Use
Privacy Policy
Anti-Money Laundering
Non Solicitation
Refund & Cancellation Policy
Online Payments
Payment Page
Start a Solar Business in India – A Complete Guide
If you are also planning to start a business in the solar industry, then this article will be a complete guide for you. In this article, we'll discuss all the important points that one should consider while starting a solar business.
Also, We'll cover topics such as different solar sectors in which you can start your business, the requirements while starting a solar business and where to get them fulfilled, how to get customers, raw materials, and how to connect with people who'll help you with the solar services.
Now, before you move on to reading this article, below is a link to a form that you can fill out if you are interested in starting a solar business.
Page Contents
3 Different Sectors To Start Your Solar Business In
Let's understand the different sectors in which you can start your solar business. This is very important to understand because the requirement for every sector is different.
1. Manufacturing Sector
The first is being the manufacturing sector where products and accessories are manufactured. This sector needs huge investment as you've to buy machines to manufacture the product, the land required to set up the factory, the salary of the workers, etc.
2. Marketing/Sales Sector
The marketing sector doesn't require huge investment but skills and knowledge. You should have skills in generating leads and converting them to customers.
3. Service Sector
This sector includes installation, repair, maintenance, etc. You need to have solar knowledge and a team as it includes tasks such as installation, maintenance, etc.
High Demand Solar Products To begin Your Solar Business Journey With
After understanding various sectors in the solar industry, now let's have a look at some high-demand solar products. you might get a better understanding after checking out these solar products.
I've divided these products into 3 categories – Solar Products, Solar Accessories & Solar Appliances.
Solar Products
Solar Panels
Solar Inverters
Solar Batteries
Solar Charge Controllers
Solar Accessories
Structure for Panels
Solar Wires/Cables
MC4 connectors
ACDB & DCDB Boxes
Lightning Arrestor
Earthing kit
VFD device to run water pumps directly on solar power
Solar Appliances
Solar Lights (Street Light, Garden Light, Outdoor Light, Solar Torch, etc.)
Solar Water Heater
Solar Water Pump
The reason behind discussing these different types of solar products is to make you understand that you need not start something with major solar products such as solar panels, inverters or batteries but with any small product.
For example, the MC4 connector is a small product but a whole business can be set up around it. You need to do some research to understand the market demand and competition of the product. Also, a small product usually requires a small investment as no heavy machines or labor are needed.
8 Futuristic Solar Business Ideas in India
Now that you are well aware of the basics, let's understand how to start a solar business.
1. Become a Solar Manufacturer
I've told you earlier this sector requires huge investment as you have to set up a factory, machines, labor, raw materials, etc.
Also, this is not just limited to manufacturing a solar product, you should also think about selling your solar product. Hence, before starting a factory, make sure you have connections to buy your product.
If the investment is what bothers you, there is an alternate way to consider. This alternate way is known as OEM.
OEM stands for Original Equipment Manufacturing
OEM is a process where you don't manufacture the product yourself but ask another company to do so. You should check various things before doing so such as their complete process of manufacturing a product, What machines do they use, how skilled their workers are, how is their factory, and most importantly, the quality of their product.
If it all looks good, you can tie-up with them. You can give them an order for the required quantity under your brand name. That manufacturer will manufacture the product with your brand name on it. This will save you from all the hassle of setting up a factory and manufacturing the product. You can now sell or promote the product with your brand name without even manufacturing it.
Below is a video showing the details of a company that does OEM of lead-acid batteries for various popular brands in India.
I'm also planning to create similar videos for other solar products. I'm already in talks with several solar product manufacturers and solar brands for this. In near future, you'll get to see a lot of similar videos.
2. Become Solar Dealer or Distributor
Companies manufacture all types of solar products such as panels, solar batteries, charge controllers, solar home lighting systems, solar inverters, solar PCU, etc. If you associate with solar companies then you will be able to procure all the products from them at a special discounted rate.
But there are certain points that you should know before starting. For example, a lot of big brands already have a solar dealer/distributor network and if there is a vacant spot available then there will be a franchise fee to be a part of such a network.
Also, you've to buy their solar products in bulk. You need to have a godown to keep those products, then you can sell them further.
Small manufacturers, on the other hand, don't have a dealer/distributor network. The benefit of joining small manufacturers is that you don't have to pay the huge franchise fee. But the challenge here is that neither the brand nor their product is popular and you have to struggle a lot to sell their products because of this.
However, such small manufacturers help their dealers and distributors to grow. If they get a lead, they will pass on that lead to you and do not sell directly to customers.
Just remember one thing, whatever brand you choose, always check out their process, what is their vision and what is the quality of their product. If the product is good, it will make its space in the industry.
Not long ago, I made a video on UTL Solar Shoppe Franchise which anyone can join with a nominal fee and because UTL is a well-known brand, it is easy for you to recover your investment. Below is the video, if you want to watch it.
3. Start Solar EPC or Installation company
EPC stands for Engineering, Procurement and construction.
This means if a customer wants to go solar then being an EPC company, you will provide him the complete solution like creating a plan for the project what all will it include.
Once the customer agrees, you need to finalize the vendor for the products and then do the complete installation of the project and also provide the after services once the project is finished.
An installation company can also be a subcategory of an EPC company as it will be limited to installation only.
Also Read: Most Asked Questions About Solar Installation
This sector needs advanced solar knowledge, solar products knowledge along networking. Networking is important as you would want to get the products at the lowest price possible.
You would also need a team as services such as installation and all require a team.
This solar sector requires less investment but more skills, network and an experienced team.
4. Become a Solar Seller
This is similar to being a dealer/distributor but instead of being tied up with just 1 brand, you can resell as many products as you acquire from a dealer or a distributor.
Like I told you earlier do not only focus on primary solar products but on secondary products as well like ACDB, DCDB box, MC4 connectors, wires, cables and you'll find enough such manufacturers who create these secondary products.
Not to forget that these small manufacturers don't have a strong dealer/distributor network. This gives you an opportunity to resell such products.
Also, there are various aftermarket products that are needed once the project is complete. For example, you could clean a small solar panel set up at your home in merely 1 hour but for the big projects where these solar panels are installed in a huge quantity. If someone wants to clean these many panels, it will take a lot of time and once he is done will that, the panels will again start getting dirty.
Hence you can become a reseller of such a product that solves this problem. There are many such small products that you can resell.
5. Start Solar Repair, Maintenance and Recycling Service
As the name suggests, repairing service includes something to repair but what most of us think is that solar panels come from well-known brands which come with 25 years of warranty and if they get faulty we will contact customer support of the manufacturing brand as we do for any other product.
But you need to understand that most of the solar panels installed around your house were installed in recent years and these panels include 10-12 years of manufacturing warranty but what will happen once that warranty period is over.
There are not enough cases on this but as time pass, there will be cases of faults in solar products and one does not contact a brand for small faults and that too when there is no warranty on the product.
Let's take the example of a ceiling fan at your home. We never contact the manufacturer if there is a fault in the ceiling fan, especially when there is no warranty. In such cases, we take the ceiling fan to a local electrician who finds out the fault and fixes it. A similar kind of situation will come with solar products in the future, so you should think about starting a solar repair service.
Maintenance service, as I told you earlier, includes tasks such as cleaning solar panels or managing wires and cables, etc.
Solar recycling service is something that no one talks about. We all know that the performance warranty of a solar panel is 25 years but what will happen to solar panels once their life is done.
There is no proper plan for this as every other brand is focusing on manufacturing and selling but not on recycling. You can start a solar recycling service if you want and this is a future demand as no brand or individual is talking about this right now.
6. Invent New Solar Products
The solar products that I shared with you earlier in this article were also invented by someone at some time.
Just have a look around you and see if you can convert any electrical gadget or appliance into solar. You'll need technical skills and knowledge to do this.
Just make sure of these 2 points before starting.
The product should be a problem-solving product.
It should be cost-effective.
It should not be like creating a product that no one needs or even if your product solves the problem but is not cost-effective, it will still be a failed product.
7. Become a Solar Auditor/Consultant
This role is made for someone who has a strong influence and keen interest in making people go solar despite having little technical knowledge about solar power.
You could be a retired bank manager, head of your RWA, Principal of a school or a star of a women's club – as long as you can convince people around you to go solar, companies want YOU!
Solar Companies will provide you with all the information and knowledge to suggest solar solutions to people. A lot of solar companies in India are giving a golden opportunity to people who are passionate about green energy.
There are many people who want to go solar but they have no idea how to start and they want someone to guide them. You can play a great role here by understanding their requirement, guiding them, creating a plan, etc.
8. Start Solar Training or a Solar Job Placement Agency
As we discussed earlier in the article, Solar EPC companies require skilled workers. Hence, you can start training people on solar either offline or online.
For offline, you need to have an institute and its biggest drawback is that your reach is limited. You can only reach out to the local crowd and not the national or international crowd.
If you go online, you can even reach the international crowd as well. Online mediums include YouTube, Udemy, etc. If anyone is interested, they will pay the fee and get themselves enrolled in your course from such websites.
Also, as we know that solar EPC companies need skilled workers, you can fulfill that gap by starting a solar job placement agency.
With an average of 300 sunny days a year, ample rooftop space and push from Modi Government, India is witnessing a solar boom. In the coming 5 years, there will be a solar revolution in India – like the mobile phone revolution. We are a country of billion plus people if something catches on it is bound to be BIG!
This article was written by Shashank Tyagi, founder of SolarClap. I've been working in the solar industry for the last 5 years. I've enough understanding of how solar energy works.
In the last 5 years, I got the chance to connect with various people from the solar industry. I've connected with customers who need solar products, I was able to connect with dealers/distributors who were looking for customers and also with the manufacturers and brands who wanted to promote their solar products.
I've seen this industry from up close and I can help you in starting your own solar business. I hope this article has helped you understand the different areas where you can start your solar business.
If you've any queries related to the solar business then you can ask them in the comment section below. I'll try to reply to as many comments as possible.
Related Articles
Start EV Charging Stations Business in India
UTL Solar Shoppe Franchise Business
Why Petrol Pumps in India are Going Solar?
Telangana Village Turns to Solar Energy for '100% of Its Needs'
91 thoughts on "Start a Solar Business in India – A Complete Guide"
Want to Work as Freelancer for Selling Solar Products or as a dealer in Raigad District,Maharashtra
Hi I want to start solar EPC company, Please guide me how can it be done step by step
You just need an experienced team and solar leads. There are no steps, just start it.
I am intrested to start business solor system
I am electrical En vineet and I want to begin the Solar Business , So please give me guidance how to roll on. Please sharu your communication mimber.
we are a group of technically qualified marketting personnel retired from reputed government company manufacturing large rating solar plants in the country. we want to do marketting of on grid solar roof top systems in bangalore most of the orders are from karnataka government of installation of roof top solar systems on government buildings. pl send all details
Hi Raveendra, I would like to get in touch with you. Cheers. Ajith
HI , I am interested in solar business and would like to be a dealer/agent in Odisha . Please send me details. also I have a keen interest in solar power Plant in my agriculture Land .
Pl.send me list of branded manufacturing companies of solar power for being business partner.
Er.M.K.Sinha 7992232642
Hello, Can you please share your mail ID to understand more.
Thanks in advance
Yes , I want to start solar busines. So please help us.
need to know more about solar panel sales and services, give me details
I am vasu Venuthurupalli and living in Anakapalli Andhra Pradesh . I have a keen interest in solar power Plant in my agriculture Land in 5 yeakrs . Pls send details on my mail [email protected]
I want to start my Solar buisness Please suggest the best manufacturer
Can you give me solar buisness I want to start solar buisness in noida plese reply my whatsp no
Rishi Gandotra from delhi interested in solar energy business
I want to be a business associates.how I can pls share
Hi I want to start the solar business can u please help me
I want start this business So please send me the detail and whom want to contact to start this business. Thanks and regards. Likith gowda….
I want do solar business.
Leave a Comment Cancel reply
Save my name, email, and website in this browser for the next time I comment.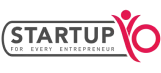 How to Start Solar Panel Business in India – Costs, Profits,ROI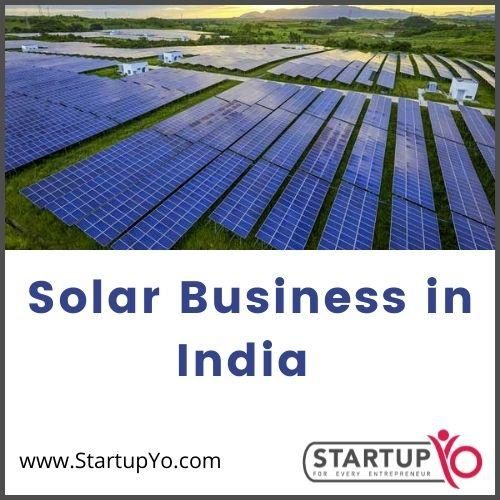 How to Start Solar Business in India 
The excessive usage of non-renewable resources has led to a depletion of the same, which is why there has been an increasing awareness of utilizing and adopting renewable sources of energy. One of the biggest and widely used renewable sources is Solar energy. Taking global data into account it is said that, India is the 3 rd  largest solar market in the entire world. It is the same reason why the government has also promoted and encouraged businesses and ideas related to the Solar business.
What is Solar Business?
Investment required for starting solar business, types of solar business.
Solar EPC company
EPC here means Engineering, procurement, and Construction. A business that is into Solar EPC would procure the necessary solar materials from a manufacturer, do the engineering work, and provide the installation and after-installation services to the customers.
Manufacturers
This type is easy to understand and also to perform. Manufacturers are those who produce these solar items that are further bought and used by the Solar EPC businesses. This usually consists of the materials that are required for Solar projects.
This type of business in the solar industry is related to doing the groundwork or the installation work that is necessary. Usually, they are in the form of a contractor, often tied up with Solar EPC.
Solar Consulting
A business owner putting in a huge project related to the Solar industry would require some consultation for an experienced opinion. In such cases, they hire a Solar energy consultant who would handle the entire project.
Also Read :
How to Start a Blog in 7 Easy steps
10 Best Business Ideas to Start in Delhi
Steps Required to Start Solar Business
Select your Type
As we discussed earlier about the various types of businesses or segments that are available to dive into. You cannot select or deal with two segments together, not from the beginning. Hence you need to select your business type if you want to go for manufacturing, Solar EPC, or any other segment.
You definitely need to follow this step and research your segment very well. When it comes to solar business things are very tricky and theoretically Solar business does have a great potential, in fact, it also has the confidence of the government to be backed. However, the reality is sometimes often disappointing if you start with the wrong foot. The second and the most crucial step is to research your segment well before launching your business right away.
Following your Business Plan
Surely by now, you would have your business plan ready to follow and go through. If not, you need to create a vivid and meticulous plan for your business, which would also contain your future planning, sources of your funds, reserves, expenses, and so on. Business plans are a roadmap to success, it would be advisable to have one.
Acquiring Licenses
Each business requires some or the other licenses. A few of the common licenses are Firm Registration, GST Registration, Trade License, and so on. For any of the above segments related to Solar Business, you would require licenses such as Udyog Aadhar, or Tan. Once you have acquired all the licenses, you are legally one step ahead for starting your business.
You cannot build a business on your own, you would need a few staff members of recruits. Your staff members would depend on the type of business you go for. If it is contracting, you need people experienced in this field, if it is manufacturing you would need people who have knowledge regarding the same, and so on. For Solar business hiring the right people would be tough for you, so choose your workforce wisely.
Creating your Presence
Once you have finished all the formalities and necessities required that belong to the Pre-launch checklist, it is time to ensure your presence offline and online. It is obvious you would have your own principal location for your business, but it would also be recommended to have an online location for your business. This would help you to build brand value as well.
Marketing is the last phase of starting a business but it is also one of the crucial steps that would decide the success of your business. You should conduct enough market research to narrow your audience and develop a good customer base. Most of your funds should be focused on marketing for creating the initial brand value.
The Solar business is divided into various segments such as Manufacturing, Solar EPC, Solar INC, and Solar consulting. For starting a Solar business, you should begin with Selecting your type, Research, business plan, acquiring licenses, Hiring, creating your presence, and marketing your business.
Share This Post
Most Popular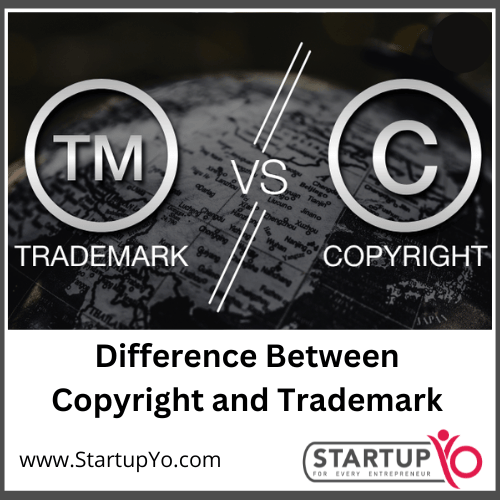 Subscribe To Our Newsletter
Get updates and learn from the best
More To Explore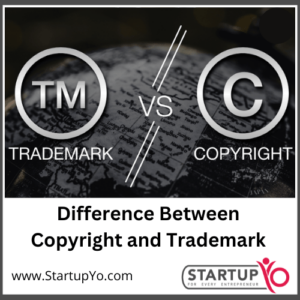 Difference Between Copyright and Trademark | StartupYo
Difference Between Copyright and Trademark Difference Between Copyright and Trademark In this competitive world, every brand is working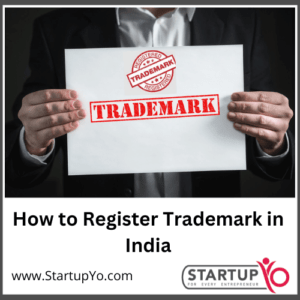 How to Register Trademark in India | StartupYo
How to Register Trademark in India Trademark Registration     Trademark registration process in India is very important,
Leave a Reply Cancel reply
You must be logged in to post a comment.
How to choose your first Franchise - Webinar 90% off
-Grab the opportunity-
How To Choose Your First Franchise Webinar - 90% oFF
Insert/edit link
Enter the destination URL
Or link to existing content
My newsfeed
Save & file
View original
Follow Please login to follow content.
add to folder:
Register now for your free, tailored, daily legal newsfeed service.
Questions? Please contact [email protected]
Start a Booming Solar Energy Business in India
The surge in the global power demand and consumption has highlighted the importance of renewable and sustainable energy sources. Owing to the Indian government's promising initiatives, schemes and programs, solar power generation has increased in the recent years encouraging experienced businessmen and startups to invest in solar energy businesses and reap huge profits.
Before we dive into all the compliances, formalities, documentation and industry research, we need to figure out the type of solar business that would be ideal according to the business needs as investment in the solar business would vary depending on the type of solar business and organization wishes to set up.
Types of solar business
1. Solar EPC or Installation Company
EPC stands for Engineering, Procurement and Construction. Solar EPC companies obtain the necessary solar materials from a manufacturer, perform engineering work, and provide customers with installation and after-installation services.
Solar knowledge, solar product knowledge along with a great network is what are of utmost importance to establishing an EPC business in the solar industry. This business might require less investment but requires more skilled workers, a network and an experienced team.
2. Solar Manufacturers
Manufacturing companies are those who produce these solar items that are further bought and used by the solar EPC businesses. This usually consists of the materials that are required for solar projects.
To avoid the hassle of setting up a factory and manufacturing the products, some businessmen choose the Original Equipment Manufacturing (" OEM ") route. OEM is a process where another company for manufacturing the products utilizes their own machines, skilled workers and factory.
3. Solar Consulting
A business owner embarking on a major project in the solar industry might require some advice from an expert in the said field. They appoint a solar energy consultant in such cases to oversee the said project.
Solar consulting companies provide all detailed information and knowledge to suggest solar solutions to people. These companies present a golden opportunity for those who are passionate about green energy.
As aforementioned, there are various types of businesses that an entrepreneur or start-up can delve into. However, selecting two types of businesses simultaneously has proven to be risky in the initial stages of establishing the business. To understand the market better, market research should be conducted to weigh the pros and cons and gain a better perspective of the industry. Following are the few business sectors wherein the solar business can be established:
Manufacturing Sector
The entrepreneur has to invest a substantial amount of capital in this sector. A business in this sector is handed the responsibility of production of goods and accoutrements in the solar business. This sector requires a significant investment as it necessitates the purchase of machines to manufacture the product, the land required to set up the factory, and the wages of the workers, among other things.
Service Sector
Repair, maintenance, and installation are all part of this industry. One will need solar expertise and a technical team to complete duties like maintenance and installation of the solar plants.
Marketing and Sales Sector
The marketing industry requires a high level of competence rather than a huge financial investment. However, by employing website creation and digital marketing, you should be able to generate leads and turn them into clients.
These businesses handle the entire process of selling solar systems, including obtaining leads, qualifying them, and conducting in-home or virtual consultations.
Investment required for establishing a solar business
The business investment will vary depending on the type of solar business chosen. A solar panel or inverter manufacturer would demand a larger investment; a solar installer business would require a smaller investment. If taking into account an average amount of investment that would be required to establish a solar business in India, then it would be as below:
The next step is to legitimize the company by getting it registered and authorized by undertaking company registration. A company can be registered under Company's Act, 2013 in various forms including, without limitation, private or public limited , proprietorship and limited liability partnership. It's critical to understand the limitations and capabilities of each type before establishing a business. Company Registration
Following are a few of the documents, certificates and licenses that are required to get the company registered:
Company/LLP registration certificate
The license under Shops and Establishment Act according to the location of the business
GST registration certificate
Director Identification Number (DIN)
Article of Association (AOA) & Memorandum of Association (MOA)
Because the government is already making great efforts to encourage as many people as possible to use solar energy, it is critical to keep up with the ever-changing state government's laws, rules and regulations.
Solar Company Registrations and Certifications
Since it's possible to start a solar energy business in a variety of ways, each sector portrays a lot of prospects for growth, and expansion and the potential to generate profits. Resultantly, each business model necessitates multiple registrations and licenses required for their business. However, some mandatory registration that applies to every business model to establish a solar energy business in India includes the following:
GST Registration to ensure compliance with taxation
Trademark Registration for brand protection
MSME/ Startup Registration to avail various benefits from the Indian government and financial institutions
Solar certification verifies the quality of Photovoltaic ("PV") modules and confirms that the company has followed international guidelines. Demonstrating the quality of your PV modules is important not just for the industry, but also for comforting your clientele. Clients might expect a return on their investment in your goods if you can demonstrate that your modules meet solar energy requirements.
The Bureau of Indian Standards ("BIS") and the Ministry of New and Renewable Energy ("MNRE") regulate PV modules in India under the compulsory registration scheme. The PV module must be tested according to the specified standard under the given scheme. The product must pass all testing requirements before the manufacturer may offer it in the market.
Considering the ample rooftop space, government schemes and the sunny days in India, the country is witnessing a solar boom and will experience a solar revolution in the coming years.
The Indian government is enthusiastic about solar energy and is taking a variety of steps to promote it. The Indian government has implemented a number of policies to help the solar industry grow. The government plans to lower the capital cost of constructing a solar power plant, making it more cost-effective for young and inventive entrepreneurs to invest in the solar industry in India. In today's world, the solar business in India is one of the most profitable. The solar energy industry's profitability is currently at an all-time high and will continue to be so in the future.
Filed under
Company & Commercial
Energy & Natural Resources
Ahlawat & Associates
Solar energy
Sustainable energy
Start-up companies
Popular articles from this firm
Top 10 government schemes to support your startup in india *, how foreign companies can start a business in india *, legal requirements and compliances for e-commerce business in india *, types of intellectual property rights in india *, posh act 2013 - regulations and implementations *.
If you would like to learn how Lexology can drive your content marketing strategy forward, please email [email protected] .
Related practical resources PRO
How-to guide How-to guide: How to understand and implement the 'G' in environmental, social and governance (ESG) Recently updated
Checklist Checklist: Reviewing a confidentiality agreement (receiving party) (USA) Recently updated
How-to guide How-to guide: How to effectively incorporate standard terms and conditions in a commercial agreement or transaction (USA) Recently updated
Related research hubs
Solar Business in India – A Business of Endless Possibilities
Aatmnirbhar Sena
The solar business in India ensures a great opportunity for business-minded. The sun does more for our planet than just render light during the daytime. Each particle of sunlight that reaches the Earth contains energy that fuels our planet. Solar energy is responsible for all the weather systems and energy sources on earth. The solar radiation fills our global energy needs for an entire year. Being the most abundant energy resource on earth, solar energy can be captured and used in several ways. As a renewable energy source, it is an important part of our clean energy.
There are many practical applications for solar power that are being used today. In counties where traditional power sources are not available, it is more economical to use solar energy. Solar energy came a long way back in 2010. The global market was very small and dependant on very few countries for subsidy. Solar energy has now become the lowest-cost form of new electricity generation, especially in sunnier regions. The technology improvements in the coming years will ensure that solar energy becomes cheaper.
By 2030, solar energy has the potential to become the most important source of energy for electricity production around the world. It will, in turn, have a positive impression on the environment and climate change.
Owing to the government's favorable initiatives and technological innovations in manufacturing, solar power generation has tremendously increased in the last few years. The Indian government is projecting to extend its solar plans, targeting US$ 100 Billion in investment and 100 GW by 2022. So, now is an excellent time to venture into a solar business in India.
Scope of Solar Business
The generation of solar energy has tremendous scope in India. India being a tropical country, receives solar radiation throughout the year. With 3,000 hours of sunshine, this is equal to more than 5,000 trillion kWh of solar radiation per square meter. States like Andhra Pradesh, Gujarat, Bihar, Punjab, Rajasthan, Maharashtra, West Bengal, and Bihar have exceptional potential for tapping solar energy due to their location. With more usage of solar energy, we can reduce the use of firewood and dung cakes in rural areas since most of India's population lives in rural India.
Due to the geographical location of India, many benefits for generating solar energy due to which, large projects have been proposed in India, which includes:
The Thar Desert, which has the best solar power projects which are estimated to generate 700 to 2,100 GW.
Gujarat pioneering solar policy with the target of 1,000 MW of solar energy generation and includes Rs. One hundred thirty billion solar power plan that aims to produce 20 GW of solar power by 2020.
The Jawaharlal Nehru National Solar Mission (JNNSM) endeavors to target 20,000 MW of solar energy power by 2022.
About 66 MW are installed in rural areas for various applications like solar lanterns, street lighting, solar water pumps, etc.
Thus, India has a huge plan for solar energy generation, which will boost the solar business in India.
The Growing Solar Energy Business Opportunities in India
India has vast solar potential; it is a lucrative opportunity for entrepreneurs to start a solar business in India. With the growing economy, India's power consumption is going to rise, so the solar energy business in India is the ideal way to manage the balance between economic growth and sustainable development.
Here is a list of some profitable solar business ideas-
Selling solar products- With the development of solar energy projects, there are lots of solar energy products in the market or launched in the future. The idea of selling products required for the use of solar energy production is the first step to start the solar energy business in India. Solar pumps, solar lights, and solar chargers are some of the products sold either in the retail market or take the dealership and distribute among retail businesses.
Manufacturing the solar products- To start the solar business in India, it is the right time to invest in the new and innovative ideas of manufacturing solar products like solar panels, power grids, and general products for solar energy use. It may take a considerable amount of investment to start a manufacturing business of solar products, but the Indian market is overgrowing, which can be recovered in a real quick time.
Developing the solar projects- It is now easier to start your solar plant for initiating the solar energy business in India because of various government aids and grants by hiring the best solar consultants and having the knowledge of solar energy production, one can invest in the solar projects and earn the return on the same.
Other Profitable Solar Business Ideas
Solar plates manufacturing business- To start solar plates manufacturing business, you need to obtain a license for installing up a manufacturing unit in India. By hiring and recruiting the solar energy experts and workers and training them for the job thoroughly, and obtaining the certificate of solar panel, one can start the solar business in India.
Solar products servicing- Maintenance and repair services of solar products is a very good idea for the small investment horizon of the solar business in India. Even though it requires a minimum investment, it is a profitable business as there is a huge demand for solar panels in the present as well as in the future.
An Independent solar consultant- Being an independent solar consultant, one can start the solar business in India by imparting knowledge to people looking for a professional opinion. It can be done by people having an in-depth knowledge of solar energy usage and production.
Solar Business in India: Paving the Way Forward for Circular Economy
The AI-powered solutions can also help bridge the gaps in the circular economy and solar production through the use of energy-efficient products. With the unprecedented increase in energy consumption and solar adoption towards mitigating climate change, the solar business in India can expand and flourish.
With 37.6 GW previously installed, India has achieved its 20 GW target ahead of schedule, and it plans to target 100 GW of solar capacity by 2022. With this, India has surged to adopt renewable energy to feed its rising power demands with the falling solar panel prices and government-subsidized efforts to dominate the industry globally.
Keeping in mind the UN's Sustainable Development Goals (SDG), which India has pledged to achieve by 2030, can be achieved by shifting the focus from a linear economy to a closed-loop economy. The circular economy in India is an economic system that aims to eliminate waste by the continued use of resources by closing the loop of the take-make-waste industrial model. It aims to make optimum use of the limited resources available and increase the value chain of products by recycling, reusing, repairing, and remanufacturing the products.
The greatest opportunity lies in the electricity industry to apply the circular model, with solar energy paving the way forward. Solar technology, coupled with intelligent operations for electricity generation, transmission, consumption, and distribution, will impact the electrical industry's value chain. The Solar Power as a Service Model (SPAAS) or RESCO model can be employed by various solar developers to offer an end-to-end solution to customers.
The Government Initiatives in Uplifting the Solar Energy Initiative in India
The government is constantly pushing and supporting the solar business in India through various programs and initiatives by enabling an increase in solar power at a subsidized cost.
Below are the top government programs to push the companies to go solar:
The National Solar Mission: Jawaharlal Nehru Solar Mission was launched in the year 2010 to reduce the cost of solar power generation and to install 20,000 MW of grid-connected solar power by the large-scale deployment goals, long-term policies, domestic production of raw materials, and by research and development. The JNNSM mission aims to transform the rural economy of India. The mission also aims to establish and expand the solar business in India.
This integration will reduce project costs, higher efficiencies, and increased asset utilization, and help boost the solar business in India.
Up to 100% of Foreign Direct Investment has been permitted under the automatic route.
The Green Energy Corridor has been put in place to support the grid integration of large-scale renewable energy capacity addition.
The government is notifying the stakeholders about the quality standards guidelines for deploying solar photovoltaic devices.
The Ministry of New and Renewable Energy (MNRE) is providing a 30% subsidy to most of the solar-powered items and has further extended its subsidy scheme to solar-powered cold storage.
India's government has announced a huge renewable power production target of 175,000 MW by 2022, of which 100,000 MW is from the solar panel.
The (RECs) Renewable Energy Certificates aims to provide an incentive to those who generate green power. It will provide financial aid for every unit of power generated by them.
International Solar Alliance
The International Solar Alliance was launched by Indian Prime Minister Narendra Modi and French President Francois Hollande in 2015. The Goal of ISA is to install 1,000 GW of solar energy by 2030. To boost different sectors, ISA has launched five programs where solar technologies can be applied while reducing risks and addressing the financial crisis faced by the developing and least-developed states while adopting green power.
India's solar sector has emerged as a big player as five years ago, India had just 3 GW of solar energy installations, and today it has 33 GW of solar energy. ISA's main idea is to mobilize $1 trillion low-cost financings for the deployment of solar energy by 2030 and bring together 121 countries under the same roof that lie between Tropic of Cancer and Capricorn. Making solar energy available at affordable rates, establishing solar credit mechanisms, reducing the cost of finance and cost of technology, and enhancing energy security are the International Solar Alliance's objectives.
The ISA is expected to make India a technological hub and to spur innovation in RE space with independent manufacturing capabilities and motivate the young entrepreneurs to start solar business in India. By this, the government, through its 'Make in India' initiative, is all set to make India self-reliant by enhancing its manufacturing capabilities. India is close to achieving 20 GW grid-connected solar power generation capacities in the year 2018, in chase of accomplishing its target of 100 GW by 2022. Thus, Isa could be remarkably beneficial in boosting the solar business in India.
Indian Automobile Industry: Playing a key Role in Shaping the Future of the Solar Business in India
The automotive sector contributes more than 7% to India's Gross Domestic Product. The electric vehicles today (EVs) pose an opportunity for a major change in how locomotive products contribute to climate change. Implementation of sustainability through solar adoption has helped to achieve the transformational infrastructure goal.
Various automotive companies like Tata Motors, TVS Motors, and Mahindra have adopted the use of the solar plant, also called the "on-site" plant as the roof size of such manufacturing units is usually large and open, therefore, well suited to solar. There is widespread adoption of solar energy by four-wheeler OEMs and auto ancillary manufacturers, two-wheeler manufacturers, tractors and commercial vehicles, and construction machinery manufacturers. Thus, India's auto industry has great potential to drive the future of the solar business in India.
India's government is keen on using solar energy and is undertaking various measures to promote green energy. The government has implemented various policies to boost the solar business in India. Some of the schemes include capital subsidy, assured power purchase agreement, and accelerated depreciation, etc. The government intends to reduce the capital expenditure in building a solar power plant, to make it cost-effective for the young and innovative entrepreneurs to invest their ideas into the solar business in India.
India is perhaps the most open market globally and has witnessed a drastic fall over the years in solar power tariffs. The declining solar power tariffs and open market in India have encouraged substantial foreign investments in the solar business in India.
A solar business in India is one of the most profitable businesses in today's time. The profitability of the solar energy business is at the top position at present, and it will remain so even in the future. Due to which the central and state governments of India have been emphasizing solar business in India and has also started agricultural solar pump schemes in various states. Consequently, it will help expand the scope of PM Modi's vision towards the start-up India initiative and the Aatmnirbhar Sena initiative.
Related Blogs
Bindi Making Business in India: A Craft of Creativity
Mobile Accessories Business- Business Idea in Massive Demand
Toothpick Manufacturing Business: Recession-free Venture
Floriculture Business in India: A Business of Spreading Bliss
Sandalwood Business in India: चंदन की खेती से करें लाखों की कमाई, जानें क्या है पूरी प्रक्रिया
Milk Processing Business in India – Touching the Skies