How to write a whole research paper in a week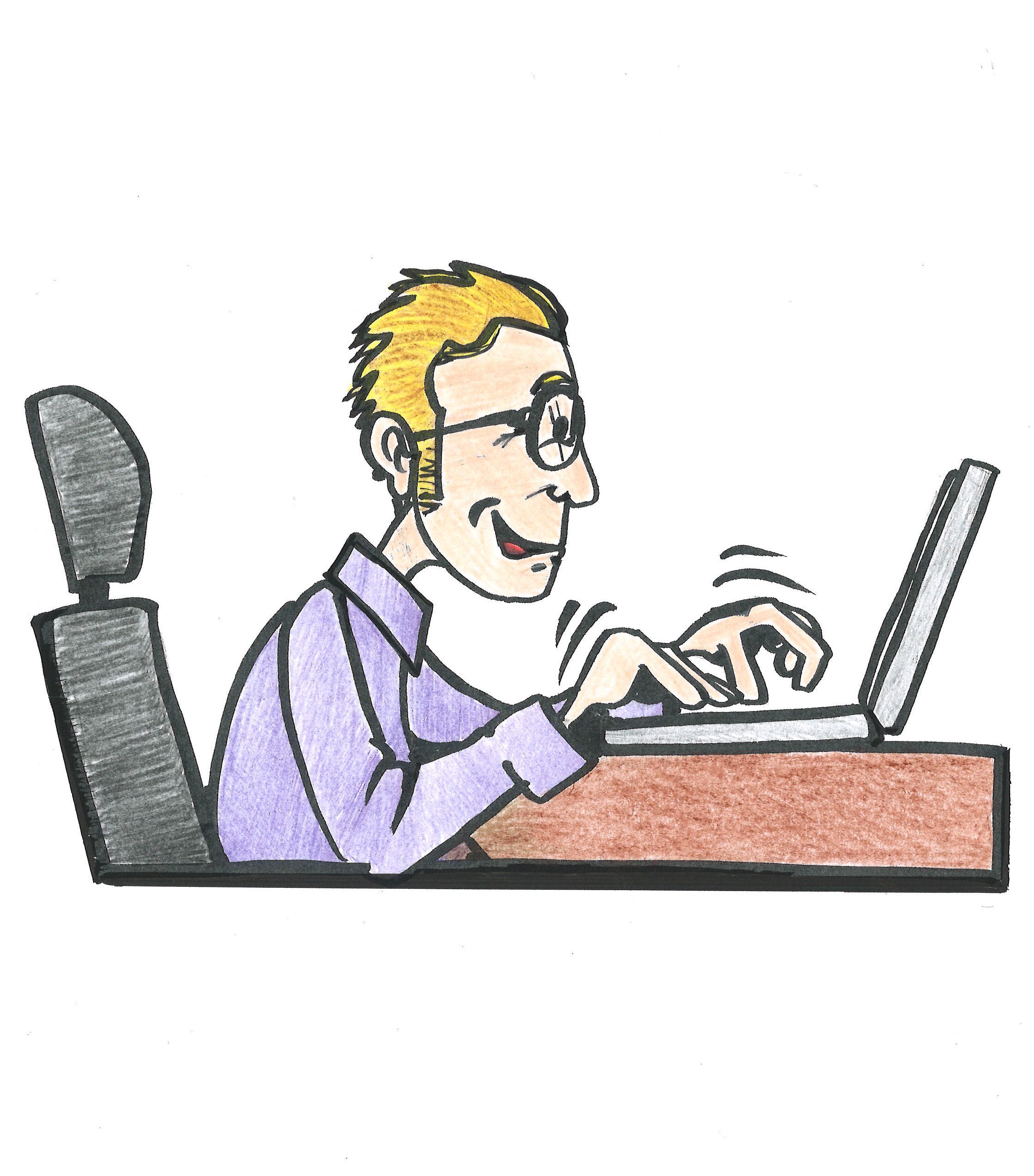 Writing up a full research article in a single week? Maybe you think that's impossible. Yet I have done it repeatedly, and so have students in my courses. This is an exceptionally joyful (even if demanding) experience: being so productive just feels great! You are not wasting any time, and a paper produced in one go is typically coherent and nice to read. Even if you are a slow writer, you can write a whole paper in a single week — if you follow my strategy. Read below about what you need to prepare and how to approach this project.
I wrote my first scientific research article in 7 days. It started as a desperate effort to stop my procrastination and "just do it". But I was surprised what a positive experience it was: focused and efficient, I was making daily progress, feeling motivated and content. Finally, the fruits of my hard work were gaining shape — and they did it so quickly!
I realized it was highly effective to write up a paper like this: writing for the whole day, every day until the first draft was finished. My writing project was firmly present in my mind — I didn't lose time catching up with what I have written in the last session. Since I was not doing anything else, my wandering mind settled in very fast, and I was getting into a routine. The daily progress was clearly visible and motivated me to continue. And the result was a coherent paper that was easy to revise.
Meanwhile, this paper-a-week approach is my favorite. That's how I write my papers, and that's what I teach to students. In on-site courses young scientists draft a whole paper in 5 days, writing one major section per day. At the beginning of the week, many participants have doubts. But at the end of the week, they are all excited to see how much they managed to write in just a single week.
If you would also like to try out this approach, then read on about the necessary preparations, the optimal setting, and a productive writing strategy.
If you would like to get support during the preparation, drafting and revising of your research article, check out my online course Write Up Your Paper .
Prepare well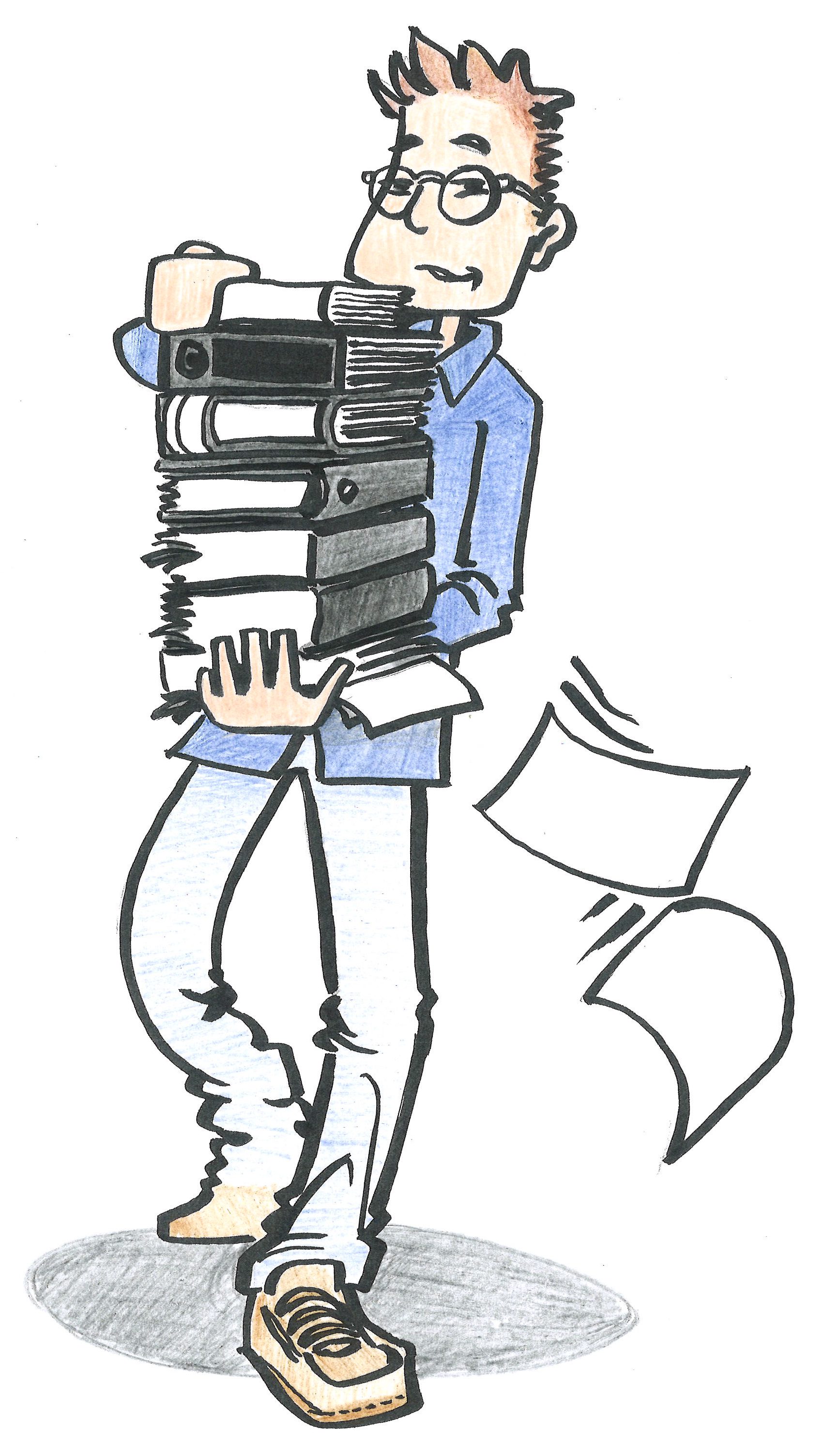 First, think about your audience and pick a suitable journal . This is an important step because the audience and journal determine the content & style of your paper. As a reference, pick two recent papers on a similar topic published in your target journal.
Create a storyline for your paper. What is the main message you want to convey, and how are you going to present your results?
Put together all the results that you need to present your story convincingly: collect the necessary data, finish analyses, and create figures and tables.
Select and read the relevant background literature as well as studies you want to compare your work with. As you read, note down any point that comes to your mind as something to be mentioned in the Introduction or Discussion section.
Draft a preliminary Abstract : it will help you keep the direction and not get distracted by secondary ideas as you write the individual sections.
Depending on how complete your results already are, you might need 2-4 weeks to finish all these preparations. To help you keep an overview, I created a checklist with detailed steps that you need to take before you attempt to write up your paper in a week. Subscribe to our Newsletter and get your copy of the checklist.
Reserve a whole week for writing
Now, writing a paper in a single week is a serious business. You can't do it if you don't focus solely on the writing and create good writing conditions. Therefore, I recommend the following settings:
Find a place where you can write without distractions. I have written my first paper over the Easter holidays when there was nobody in the office. You might choose to write at home or in a library. Though if possible, the best is to go for a retreat: removing yourself from your everyday settings immensely helps focus on the writing.
Cancel (all) social obligations for the week. While it's crucial to relax in the evening, you want to avoid disturbances associated with social events. Anything that makes your thoughts drift away from your work because it requires planning, exchanging of messages with others, or simply because it's too exciting is better left for some other week. On the other hand, a quiet meeting with a good friend over a glass of wine or beer might be just the perfect way to unwind and rest after a productive, yet exhausting day of writing.
Get support from the partner, family or friends — if possible. It's best when you don't need to run errands, cook and clean during this week. If you live alone, you can probably easily arrange yourself for undisturbed work. If you live with other people, ask them for consideration and support.
What I described above are the *ideal* conditions for undisturbed writing. But don't give up if you can't create such conditions for yourself. Work with what is possible — maybe it will take you 7-8 instead of 5-6 days but that's still a great result, right?
Do you need to revise & polish your manuscript or thesis but don't know where to begin?
Get your Revision Checklist
Click here for an efficient step-by-step revision of your scientific texts.
Maybe you think that you can never ever draft a research article in a single week. Because you write so slowly, producing only few paragraphs per day. Well — I agree that if you don't optimize your writing strategy, it would be hard to impossible to write up a whole paper in a week.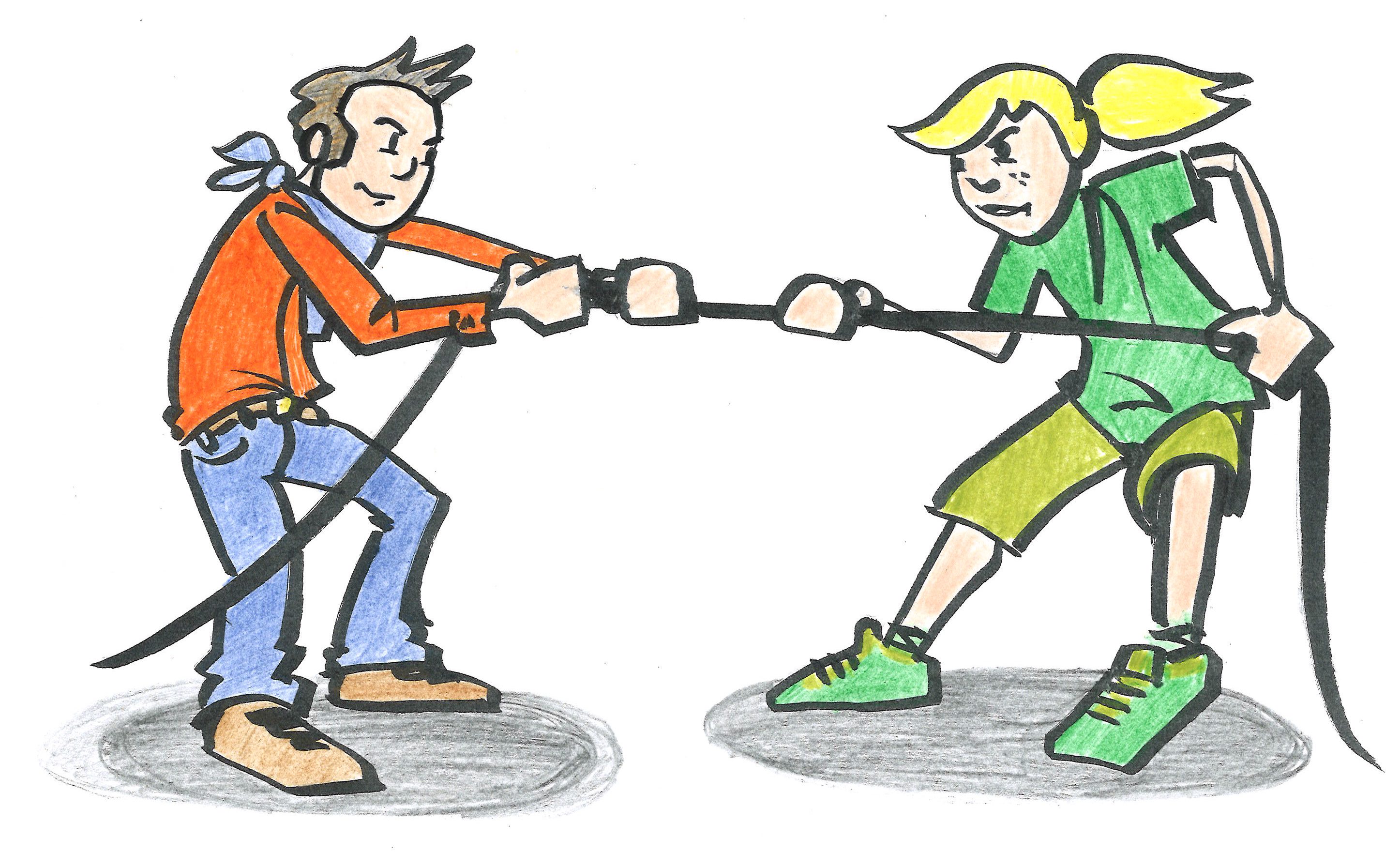 Separate the processes of writing and revising. That's the most important principle. Resist the urge to revise as you write the first draft. Moreover, don't interrupt your writing to look up missing information. Work with placeholders instead. This allows you to get into the state of flow and proceed much faster than you can imagine.
Start your writing day with 10 minutes of freewriting . Write without stopping about anything that comes to your mind. This helps you to warm up for writing, clear your head of any unrelated thoughts, and get into the mood of writing without editing.
Take regular power breaks. I recommend to follow the Pomodoro technique : write for 25 minutes and then take a 5-minute break. After 3-4 such sessions take a longer break of 0.5-1 hour. During the breaks get up, walk a bit, stretch, look around, and breathe deeply. These breaks help you sustain high focus and productivity throughout the whole day.
Eat and sleep well. What you are doing is similar to a professional athlete. So take care of your brain and body, and they will serve you well.
Reward yourself. Every day celebrate the progress you have made. You have full right to be proud of you!
Write the individual sections in a reasonable order
If you have written a research paper before, you have probably realized that starting with the Introduction and finishing with the Discussion is not the ideal order in which to tackle the individual sections. Instead, I recommend the following procedure: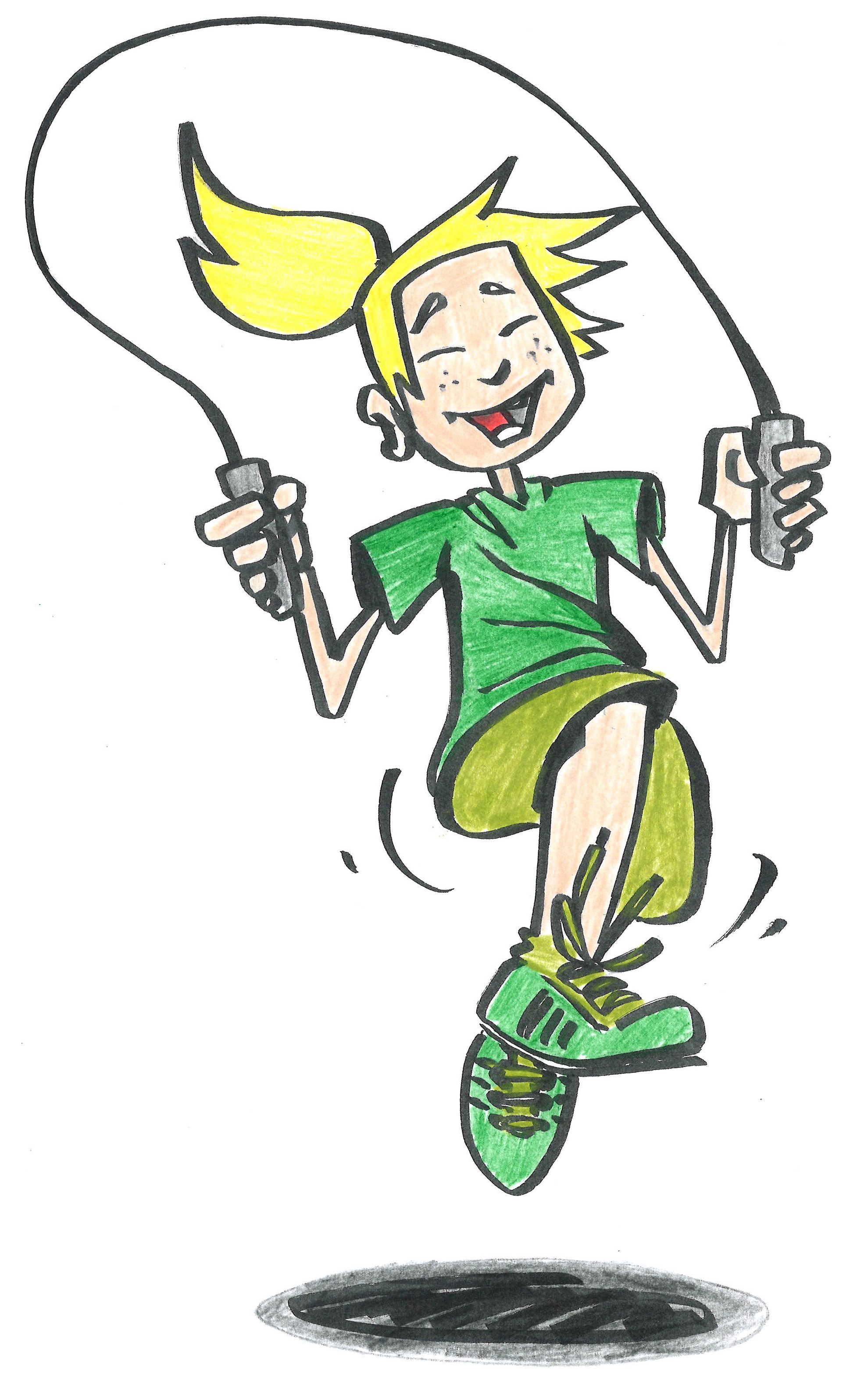 Start with the Methods section. This is the easiest section to write, so it's great as a warm-up, to get into writing without the need to think (and procrastinate ;)) too much. Look at your figures and tables: what methods did you use to create them? Then describe your methods, one after another.
Results section: Writing the Methods section refreshes your memory about the research you have done. So writing the Results section next should not be too hard: Take one display object (figure or table) after another, and describe the results they contain. While you do so, you will come across points that need to be discussed in the Discussion section. Note them down so you don't forget them.
Introduction : When your results are fresh in your mind, you are in a great position to write the Introduction — because the Introduction should contain selected information that gives the reader context for your research project and allows them to understand your results and their implications.
Discussion : When you have taken notes while writing the Results section, the Discussion section should be quite easy to draft. Don't worry too early about the order in which you want to discuss the individual points. Write one paragraph for each point , and then see how you can logically arrange them.
Abstract and title : On the last day, revise the preliminary Abstract or write a new one. You could also take a break of a few days before tackling the Abstract, to gain clarity and distance. Generate multiple titles (I recommend 6-10), so that you and your co-authors can choose the most appropriate one.
Just do it!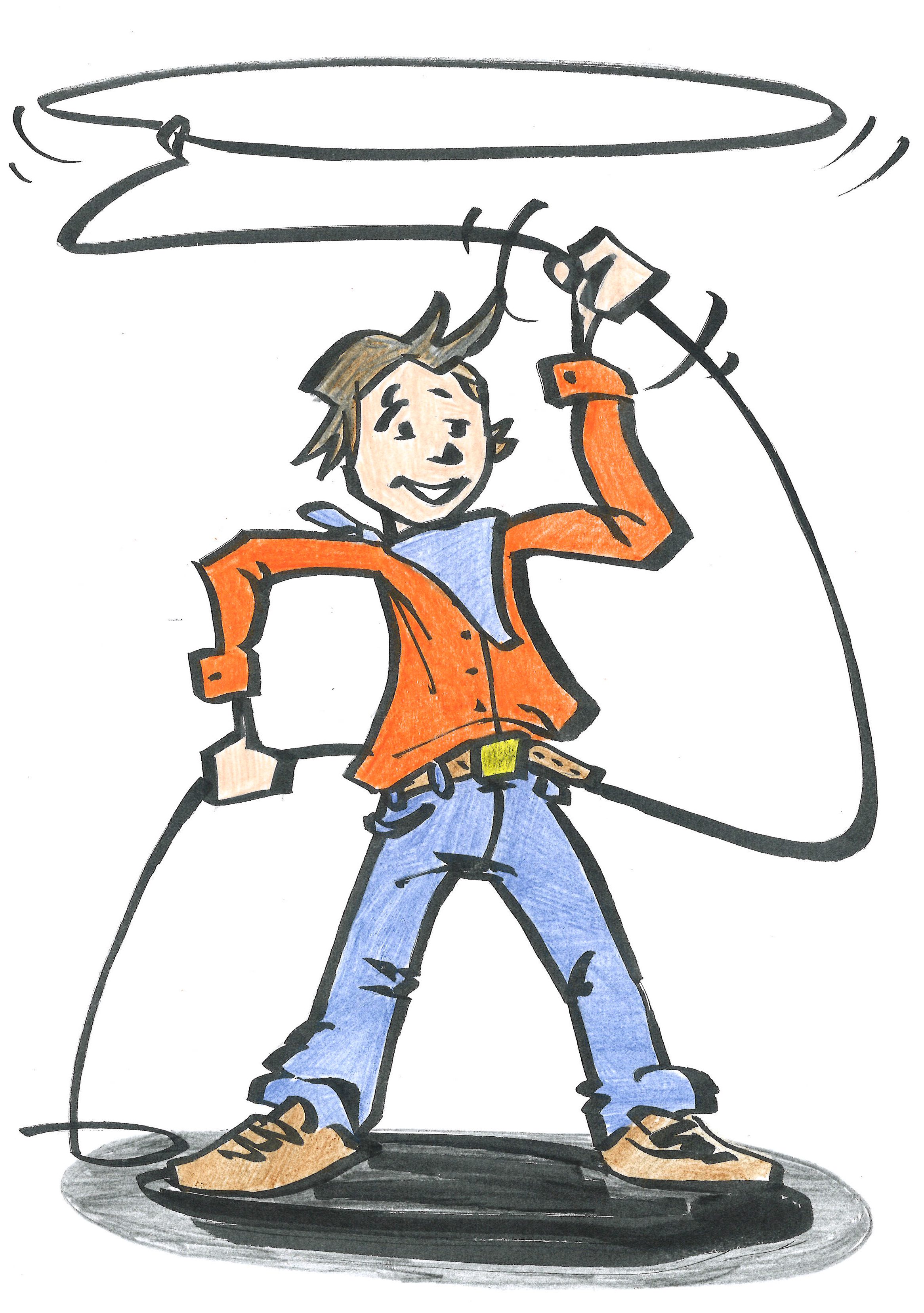 Once you have written the whole draft, let it sit for a week or two, and then revise it. Follow my tips for efficient revising and get your revision checklist that will guide you step-by-step through the whole process.
Now I am curious about your experience: Have you ever written up an academic article quickly? How did you do it? Please, share with us your tips & strategies!
Do you need to revise & polish your manuscript or thesis but don't know where to begin? Is your text a mess and you don't know how to improve it?
Click here for an efficient step-by-step revision of your scientific texts. You will be guided through each step with concrete tips for execution.
7 thoughts on " How to write a whole research paper in a week "
Thank for your guide and suggestion. It gives to me very precious ways how to write a article. Now I am writing a article related to Buddhist studies. Thank you so much.
You are welcome!
excellent! it helped me a lot! wish you all best
Hi Parham, I'm happy to hear that!
I have never written any paper before. As I am from very old school.
But my writing skill is actually very good. Your help is definitely going to help me as this has inspired me alot. Will let you know, once done. I really like the outline that you have given. Basically you have made it so easy for me .
Hope fully will be in touch with you soon.
Thanks and ki d Regards, Shehla
Dear Shehla, that sounds great! I'm looking forward to hearing about your paper!
Leave a Reply Cancel reply
Your email address will not be published. Required fields are marked *
Save my name, email, and website in this browser for the next time I comment.
Diese Webseite verwendet Cookies, um Ihnen ein besseres Nutzererlebnis zu bieten. Wenn Sie die Seite weiternutzen, stimmen Sie der Cookie-Nutzung zu.
Search current calls for papers
Try the Taylor & Francis Journal Suggester
We use cookies to improve your website experience. To learn about our use of cookies and how you can manage your cookie settings, please see our Cookie Policy . By closing this message, you are consenting to our use of cookies.
How to publish your research
Writing your paper
How to write a journal article
How to write and structure a journal article
Sharing your research data can be hugely beneficial to your career , as well as to the scholarly community and wider society. But before you do so, there are some important ethical considerations to remember.
What are the rules and guidance you should follow, when you begin to think about how to write and structure a journal article? Ruth First Prize winner Steven Rogers, PhD said the first thing is to be passionate about what you write.
Steven Nabieu Rogers, Ruth First Prize winner.
Let's go through some of the best advice that will help you pinpoint the features of a journal article, and how to structure it into a compelling research paper.
Planning for your article
When planning to write your article, make sure it has a central message that you want to get across. This could be a novel aspect of methodology that you have in your PhD study, a new theory, or an interesting modification you have made to theory or a novel set of findings.
2018 NARST Award winner Marissa Rollnick advised that you should decide what this central focus is, then create a paper outline bearing in mind the need to:
Isolate a manageable size
Create a coherent story/argument
Make the argument self-standing
Target the journal readership
Change the writing conventions from that used in your thesis
Get familiar with the journal you want to submit to
It is a good idea to choose your target journal before you start to write your paper. Then you can tailor your writing to the journal's requirements and readership, to increase your chances of acceptance.
When selecting your journal think about audience, purposes, what to write about and why. Decide the kind of article to write. Is it a report, position paper, critique or review? What makes your argument or research interesting? How might the paper add value to the field?
If you need more guidance on how to choose a journal, here is our guide to narrow your focus.
Once you've chosen your target journal, take the time to read a selection of articles already published – particularly focus on those that are relevant to your own research.
This can help you get an understanding of what the editors may be looking for, then you can guide your writing efforts.
The Think. Check. Submit. initiative provides tools to help you evaluate whether the journal you're planning to send your work to is trustworthy.
The journal's aims and scope is also an important resource to refer back to as you write your paper – use it to make sure your article aligns with what the journal is trying to accomplish.
Keep your message focused
The next thing you need to consider when writing your article is your target audience. Are you writing for a more general audience or is your audience experts in the same field as you? The journal you have chosen will give you more information on the type of audience that will read your work.
When you know your audience, focus on your main message to keep the attention of your readers. A lack of focus is a common problem and can get in the way of effective communication.
Stick to the point. The strongest journal articles usually have one point to make. They make that point powerfully, back it up with evidence, and position it within the field.
How to format and structure a journal article
The format and structure of a journal article is just as important as the content itself, it helps to clearly guide the reader through.
How do I format a journal article?
Individual journals will have their own specific formatting requirements, which you can find in the instructions for authors.
You can save time on formatting by downloading a template from our library of templates to apply to your article text. These templates are accepted by many of our journals. Also, a large number of our journals now offer format-free submission, which allows you to submit your paper without formatting your manuscript to meet that journal's specific requirements.
General structure for writing an academic journal article
The title of your article is one of the first indicators readers will get of your research and concepts. It should be concise, accurate, and informative. You should include your most relevant keywords in your title, but avoid including abbreviations and formulae.
Keywords are an essential part of producing a journal article. When writing a journal article you must select keywords that you would like your article to rank for.
Keywords help potential readers to discover your article when conducting research using search engines.
The purpose of your abstract is to express the key points of your research, clearly and concisely. An abstract must always be well considered, as it is the primary element of your work that readers will come across.
An abstract should be a short paragraph (around 300 words) that summarizes the findings of your journal article. Ordinarily an abstract will be comprised of:
What your research is about
What methods have been used
What your main findings are
Acknowledgements
Acknowledgements can appear to be a small aspect of your journal article, however it is still important. This is where you acknowledge the individuals who do not qualify for co-authorship, but contributed to your article intellectually, financially, or in some other manner.
When you acknowledge someone in your academic texts, it gives you more integrity as a writer as it shows that you are not claiming other academic's ideas as your own intellectual property. It can also aid your readers in their own research journeys.
Introduction
An introduction is a pivotal part of the article writing process. An introduction not only introduces your topic and your stance on the topic, but it also (situates/contextualizes) your argument in the broader academic field.
The main body is where your main arguments and your evidence are located. Each paragraph will encapsulate a different notion and there will be clear linking between each paragraph.
Your conclusion should be an interpretation of your results, where you summarize all of the concepts that you introduced in the main body of the text in order of most to least important. No new concepts are to be introduced in this section.
References and citations
References and citations should be well balanced, current and relevant. Although every field is different, you should aim to cite references that are not more than 10 years old if possible. The studies you cite should be strongly related to your research question.
Clarity is key
Make your writing accessible by using clear language. Writing that is easy to read, is easier to understand too.
You may want to write for a global audience – to have your research reach the widest readership. Make sure you write in a way that will be understood by any reader regardless of their field or whether English is their first language.
Write your journal article with confidence, to give your reader certainty in your research. Make sure that you've described your methodology and approach; whilst it may seem obvious to you, it may not to your reader. And don't forget to explain acronyms when they first appear.
Engage your audience. Go back to thinking about your audience; are they experts in your field who will easily follow technical language, or are they a lay audience who need the ideas presented in a simpler way?
Be aware of other literature in your field, and reference it
Make sure to tell your reader how your article relates to key work that's already published. This doesn't mean you have to review every piece of previous relevant literature, but show how you are building on previous work to avoid accidental plagiarism.
When you reference something, fully understand its relevance to your research so you can make it clear for your reader. Keep in mind that recent references highlight awareness of all the current developments in the literature that you are building on. This doesn't mean you can't include older references, just make sure it is clear why you've chosen to.
How old can my references be?
Your literature review should take into consideration the current state of the literature.
There is no specific timeline to consider. But note that your subject area may be a factor. Your colleagues may also be able to guide your decision.
Researcher's view
Grasian Mkodzongi, Ruth First Prize Winner
Top tips to get you started
Communicate your unique point of view to stand out. You may be building on a concept already in existence, but you still need to have something new to say. Make sure you say it convincingly, and fully understand and reference what has gone before.
Editor's view
Professor Len Barton, Founding Editor of Disability and Society
Be original
Now you know the features of a journal article and how to construct it. This video is an extra resource to use with this guide to help you know what to think about before you write your journal article.
Expert help for your manuscript
Taylor & Francis Editing Services offers a full range of pre-submission manuscript preparation services to help you improve the quality of your manuscript and submit with confidence.
Related resources
How to write your title and abstract
Journal manuscript layout guide
Improve the quality of English of your article
How to edit your paper
Wendy Laura Belcher
Writing your journal article in twelve weeks: a guide to academic publishing success (second edition).
University of Chicago Press, June 2019. ISBN-13: 978-0226499918
Want to Buy It?
You can buy the workbook at various online sites, including the University of Chicago Press or Powell's Bookstore or Amazon , and some bookstores.
Need the Workbook Forms or Belcher Editing Diagnostic Test?
The writing workbook requires you to write information and answers in various boxes and forms in the book. If you want to preserve your book without marks, however, you can use the Writing Your Journal Article in Twelve Weeks Forms , which have been posted as pdfs to enable you to use them repeatedly. They are listed according to which chapter each appears in. I also have posted there instructions for the Belcher Editing Diagnostic Test for Chapter 11. There is one update for using the test in Windows 10: you must look for "Record Macros" not "Create Macros" in the fifth step on page 325.
Looking for Translations?
The first edition of the writing workbook was translated into three languages; new translations will be coming for the second edition so far–Spanish, simplified Chinese, and traditional Chinese:
Want to Teach with It?
Many use the writing workbook to teach courses and workshops for graduate students and faculty. If you would like to learn more about how to do this, see How to Teach a Journal Article Writing Class . There, you will find a form to fill out to request a syllabus.
Selected Reviews of the Workbook
"Top 10 List of the Best Books to Help you Get in and Stay in Graduate School" —Jody Kolter, Sigma Tau Delta: International English Honor Society
"The one book I would most recommend to inexperienced academic authors in the humanities or social sciences who seriously wish to see their scholarly work in print." —Steven E. Gump, Review in Journal of Scholarly Publishing
"Thorough …, practical …, specific …, coherent …, logical …, highly recommended." —M. Burright, Review in CHOICE: Current Reviews for Academic Librarie s
"Offers a fresh approach, … presented in an easy and accessible style, … of help to anyone wishing to publish in academic journals … If you proceed through the workbook, chapter by chapter, you will have an article that can be sent for publication by the end of 12 weeks." — British Journal of Midwifery
Reader Comments on the Workbook
"This is by far the best book I have read on the subject of academic writing. There are many such texts out there that are of high quality, but this one proves itself a level above. All aspects of writing, ranging from psychological difficulties one can meet to work organization to how to formulate an argument, are covered. PhD students as well as college and university professors will benefit from it when comes the time to write academic documents, articles, conference papers, and books. It is written in plain language, it is funny, there are a ton of useful practical tips based on real experiences, and it gives you a sense of belonging to a community. I believe this book will become a classic, and staple in its field, that can be used in many areas of study." —Caroline Dufour, York University, Amazon Review
"Your workbook for writing journal articles is revolutionizing the way younger scholars perceive academic publishing and radically transforming their level of access to it (and consequently to the profession)." —Email from reader to author
Description of the Workbook
Wendy Laura Belcher's Writing Your Journal Article in 12 Weeks: A Guide to Academic Publishing Success is a revolutionary approach to enabling academic authors to overcome their anxieties and produce the publications that are essential to succeeding in their fields. Each week, readers learn a particular feature of strong articles and work on revising theirs accordingly. At the end of twelve weeks, they send their article to a journal. This invaluable resource is the only guide that focuses specifically on publishing humanities and social science journal articles.
Key Features
Has a proven record of helping graduate students and professors get published : This workbook, developed over a decade of teaching scholarly writers in a range of disciplines at UCLA and around the world, has already helped hundreds to publish their articles in peer-reviewed journals.
Demystifies the academic publishing process : This workbook is based on actual research about faculty productivity and peer review, students' writing triumphs and failures, as well as the author's experiences as a journal editor and award-winning author.
Proceeds step by manageable step : Within the context of clear deadlines, the workbook provides the instruction, exercises, and structure needed to revise a classroom essay, conference paper, dissertation chapter, master's thesis, or unfinished draft into a journal article and send it to a suitable journal.
Targets the biggest writing challenges : This workbook focuses squarely on the most difficult tasks facing scholarly writers, such as getting motivated, making an argument, and creating a logical whole.
Writing Your Journal Article in Twelve Weeks can be used individually or in groups, and is particularly appropriate for graduate student professional development courses, junior faculty orientation workshops, post-doc groups, and journal article writing courses.
Wendy Laura Belcher is professor of African literature at Princeton University in the Department of Comparative Literature and Center for African American Studies. She has taught journal article writing workshops in North America, Europe, and Africa.
Table of Contents
Preface to the Second Edition
Acknowledgments
INTRODUCTION: Using This Workbook The workbook's goals, field-tested nature, pragmatic emphasis, radical audience, revision focus, and disciplines. General instructions : Using the print or electronic version. Completing tasks. Following disciplinary tracks and stage pathways. Using the workbook according to your temperament; by yourself; in a writing group; with a writing partner; with coauthors; or to teach a class or workshop. Some publishing terms and processes: What is a journal? What is an article? What processes do journal articles go through? Giving feedback to author
WEEK 1: Designing Your Plan for Writing Instruction : Understanding feelings about writing. Keys to positive writing experiences: successful academic writers write; read; make writing social; persist despite rejection; and pursue their passions. Your tasks: Designing a plan for submitting your article in twelve weeks. Day 1, reading the workbook. Day 2, designing your writing schedule. Day 3, selecting a paper for revision. Day 4, rereading your paper to identify revision tasks. Day 5, setting up your writing site, citation software, and file backup system; addressing coauthorship; and reading a journal article.
WEEK 2: Advancing Your Argument Instruction : Myths about publishable journal articles: being profoundly theoretical, packed with ideas, and entirely original. What gets published and why: how publishable articles pair evidence and approaches. What gets rejected and why: perfectly acceptable articles and those with no argument. Understanding and making arguments: what is an argument; how do you know whether you have one; how do you make strong arguments; and how do you write an argument-driven article? Your tasks : Organizing your article around your argument. Day 1, reading the workbook. Day 2, testing out your argument. Day 3, reviewing your article for argument. Days 4–5, revising your article around your argument.
WEEK 3: Abstracting Your Article Instruction : Abstracts as a tool for success. Ingredients of a good abstract: good SciQua and HumInt abstracts. Your tasks: Crafting an effective abstract. Day 1, talking your way to clarity about your article. Day 2, reading others' abstracts and drafting your own. Day 3, reading strong articles in your field. Day 4, reading articles to cite in your article. Day 5, getting feedback on and revising your abstract.
WEEK 4: Selecting a Journal Instruction: Good news about journals. The importance of picking the right journal. Types of academic journals: nonrecommended, debatable, and preferred publishing outlets. Your tasks: Finding suitable academic journals. Day 1, reading the workbook. Day 2, searching for journals. Days 3–4, evaluating academic journals. Day 5, reading relevant journals and writing query letters.
WEEK 5: Refining Your Works Cited Instruction : Reading scholarly texts. Types of scholarly texts: primary, original, or exhibit sources; scholarly or secondary literature; and derivative or tertiary documents. Advice for scholars at resource-poor institutions. Strategies for citing your reading: common mistakes in citing texts; establishing your "citation values"; avoiding improper borrowing; good citation habits; and post-borrowing solutions. Strategies for getting reading done: reading theoretical literature; related literature; and original, primary, or exhibit literature. Strategies for writing your related-literature review: what's your entry point; what is a related-literature review; and how do you write a methodological- or theoretical-literature review? Your tasks : Writing about others' research. Day 1, reading the workbook. Day 2, evaluating your current Works Cited list. Day 3, identifying and reading any additional works. Day 4, identifying your entry point into the related literature. Day 5, writing or revising your related-literature review.
WEEK 6: Crafting Your Claims for Significance Instruction : On the difference between arguments and claims for significance. What is a claim for significance: types of claims; examples of claims; making claims; and the "So What?" exercise. Types of feedback: what to do (and not do) when giving and receiving feedback. Your tasks : Claiming significance. Day 1, reading the workbook. Day 2, exchanging writing and doing the "So What?" exercise. Day 3, writing and inserting your claims for significance. Days 4–5, revising your article according to feedback received.
WEEK 7: Analyzing Your Evidence Instruction : Analyzing evidence. Types of evidence: textual; qualitative; quantitative; and experimental. Your tasks: Revising your evidence. Day 1, reading the workbook. Day 2, highlighting and analyzing your evidence. Day 3, analyzing the quality, relevance, and placement of your evidence. Day 4, analyzing your interpretation of your evidence. Day 5, collecting additional evidence.
WEEK 8: Presenting Your Evidence Instruction : Presenting evidence in SciQua articles, in HumInt articles, and in illustrations; obtaining image or text permissions. Your tasks: Revising your presentation of evidence. Day 1, reading the workbook. Days 2–4, revising your presentation of evidence. Day 5, checking your presentation of evidence by section.
WEEK 9: Strengthening Your Structure Instruction : On the importance of structure. Article-structuring principles: macrostructure and microstructure; structural building blocks; rhetorical orders of structure; structure signals; and common genres' structures. Types of journal article macrostructures: SciQua; HumInt; disciplinary; and synaptic macrostructure. Types of pre- and postdraft outlining. Your tasks: Revising your structure. Day 1, reading the workbook. Day 2, outlining someone else's published article. Day 3, making a postdraft outline of your article. Days 4–5, restructuring your article.
WEEK 10: Opening and Concluding Your Article Instruction : On the importance of openings: fashioning your title; molding your introduction; and choosing your name. On the importance of conclusions. Your tasks: Finalizing your opening and conclusion. Day 1, reading the workbook and revising your title. Day 2, molding your introduction. Day 3, molding your introduction and choosing your name. Day 4, revising your abstract and author order. Day 5, constructing your conclusion.
WEEK 11: Editing Your Sentences Instruction : The nature of microrevising. The Belcher Editing Diagnostic Test and its principles: reduce lists; strengthen verbs; clarify pronouns; decrease prepositions; and cut unnecessary words. Your tasks : Editing your article. Day 1, Reading the workbook and running the Belcher Editing Diagnostic Test. Days 2–5, revising your article using the Belcher Editing Diagnostic Test.
WEEK 12: Sending Your Article! Instruction: On the importance of finishing. Following journal submission guidelines: understanding the journal's style manual; implementing the journal's documentation, punctuation, and spelling style; collecting journal submission information; and writing a submission cover letter. What to do after sending. Your tasks: Getting your submission ready. Day 1, identifying what remains to be done. Day 2, putting your article in the journal's style. Days 3–4, wrapping up any remaining issues. Day 5, send and celebrate!
WEEK X: Revising and Resubmitting Your Article Instruction and tasks: Navigating the review process. Receiving the journal's decision: tracking the journal's time to decision; emotionally managing and interpreting the journal's decision. Responding to the journal's decision: responding to a journal's decision to reject your article or to a revise-and-resubmit notice; setting up for revising your article; revising your article; drafting your revision cover letter; and resubmitting your article. After the journal publishes your article: bringing attention to your article and reviewing someone else's article.
WEEK 0: Writing Your Article from Scratch Instruction and tasks: Writing your article from scratch without an idea: setting up, getting an idea, testing your idea, collecting evidence for your idea, drafting your article, and revising your article using the workbook. Writing your article from scratch with an idea.
List of References Index
Staff Services
Business units
News & events
Directories
Human resources
Research support, learning & teaching, campus environment, information technology, marketing & outreach, financial management, planning & governance.

Respect & inclusion
Salaries & benefits
Training & development
Health & safety
ANU Vice-Chancellor's Awards
ANU Chancellor's Awards
Business travel
Academic promotions
Enterprise agreement
Transition & leaving
Funding opportunities
Fellowships & support
Ethics & integrity
Research contracts
Reporting & publications
Research systems
Costing & pricing
Technology transfer
Tools & resources
Communities & training
HDR supervision development
Teaching support
NECTAR mentoring program
Staff education
Awards & grants
Academic integrity
Education data
Global programs
Student administration
Supporting students
Facilities & maps
Building management
Transport & parking
Safety & security
Venues & functions
Accommodation
Sustainability & environment
Campus development
Login & access
Print, copy, scan
Information security
Software & systems
Teaching space list
Infrastructure
ANU Service Desk community support request form
IT management
ANU identity
Digital communication
Media engagement
Storytelling & writing
Events & VIP visits
Merchandise & uniforms
International engagements
Ledger integrity
Investments
Research Financial Advisory
Transactional services
Procurement & contracts
Purchase cards
Financial frameworks
Planning & review
Performance measurement
Project management framework
Current projects
Service improvement
Legal services
Risk & audit
Recordkeeping
Write that journal article in 7 days
Search ANU web, staff & maps
Search current site content
Help you with all aspects of your employment including conditions, pay and other benefits, training, and wellbeing.
Supporting development
Achieve & recognise
Information about research, publishing, funding, and supervision.
Information about teaching & learning, student administration and student services.
Information about ANU buildings, rooms, gardens, car parks, roads and more.
Technical services and infrastructure that support teaching, learning, research and administration.
Learning space technology
Help & support
Supporting public lectures and events, media and publications, advertising, marketing, branding and more.
Get help with financial management and administration including purchase cards.
Information relating to strategic planning and management of University business.
You are here
Write that journal article in 7 days!
All research students should think seriously about publishing during their degree. The job market is competitive in academia and your CV should show evidence that you are making an impact on your field already. Exposing your work to peer review can give you more confidence about the robustness of your findings and your writing. In this workshop we will look at a 'fast track' method for getting a journal article together from work you already have. We will explore some publishing strategies and do a series of exercises designed to help you focus your article. Then we will touch on the tricky subject of sharing authorship. Lastly we will talk about some alternative writing techniques that may speed up the process of producing an article.
In this workshop you will:
Learn about different genres of article writing and what purposes they are used for
Explore the role of generative writing and how you can use it to speed up the writing process and produce ideas
Learn about planning and structuring techniques to make your writing time more effective
Get an insight into how the article publishing process works and what you can do to 'market' your article once you have written it
This workshop series is available to all HDR students. It is also part of the Science, Health and Medicine Career Development Framework program and can be counted as a valid activity. All these workshops will help you earn CDS points!
Contact ANU
Freedom of Information
+61 2 6125 5111 The Australian National University, Canberra TEQSA Provider ID: PRV12002 (Australian University) CRICOS Provider : 00120C ABN : 52 234 063 906