Thesis and Purpose Statements
Use the guidelines below to learn the differences between thesis and purpose statements
In the first stages of writing, thesis or purpose statements are usually rough or ill-formed and are useful primarily as planning tools.
A thesis statement or purpose statement will emerge as you think and write about a topic. The statement can be restricted or clarified and eventually worked into an introduction.
As you revise your paper, try to phrase your thesis or purpose statement in a precise way so that it matches the content and organization of your paper.
Thesis statements
A thesis statement is a sentence that makes an assertion about a topic and predicts how the topic will be developed. It does not simply announce a topic: it says something about the topic.
Good: X has made a significant impact on the teenage population due to its . . . Bad: In this paper, I will discuss X.
A thesis statement makes a promise to the reader about the scope, purpose, and direction of the paper. It summarizes the conclusions that the writer has reached about the topic.
A thesis statement is generally located near the end of the introduction. Sometimes in a long paper, the thesis will be expressed in several sentences or an entire paragraph.
A thesis statement is focused and specific enough to be proven within the boundaries of the paper. Key words (nouns and verbs) should be specific, accurate, and indicative of the range of research, thrust of the argument or analysis, and the organization of supporting information.
Purpose statements
A purpose statement announces the purpose, scope, and direction of the paper. It tells the reader what to expect in a paper and what the specific focus will be.
Common beginnings include:
"This paper examines . . .," "The aim of this paper is to . . .," and "The purpose of this essay is to . . ."
A purpose statement makes a promise to the reader about the development of the argument but does not preview the particular conclusions that the writer has drawn.
A purpose statement usually appears toward the end of the introduction. The purpose statement may be expressed in several sentences or even an entire paragraph.
A purpose statement is specific enough to satisfy the requirements of the assignment. Purpose statements are common in research papers in some academic disciplines, while in other disciplines they are considered too blunt or direct. If you are unsure about using a purpose statement, ask your instructor.
This paper will examine the ecological destruction of the Sahel preceding the drought and the causes of this disintegration of the land. The focus will be on the economic, political, and social relationships which brought about the environmental problems in the Sahel.
Sample purpose and thesis statements
The following example combines a purpose statement and a thesis statement (bold).
The goal of this paper is to examine the effects of Chile's agrarian reform on the lives of rural peasants. The nature of the topic dictates the use of both a chronological and a comparative analysis of peasant lives at various points during the reform period. . . The Chilean reform example provides evidence that land distribution is an essential component of both the improvement of peasant conditions and the development of a democratic society. More extensive and enduring reforms would likely have allowed Chile the opportunity to further expand these horizons.
For more tips about writing thesis statements, take a look at our new handout on Developing a Thesis Statement.
Writing Process and Structure
This is an accordion element with a series of buttons that open and close related content panels.
Getting Started with Your Paper
Interpreting Writing Assignments from Your Courses
Generating Ideas for Your Paper
Creating an Argument
Thesis vs. Purpose Statements
Developing a Thesis Statement
Architecture of Arguments
Working with Sources
Quoting and Paraphrasing Sources
Using Literary Quotations
Citing Sources in Your Paper
Drafting Your Paper
Introductions
Paragraphing
Developing Strategic Transitions
Conclusions
Revising Your Paper
Peer Reviews
Reverse Outlines
Revising an Argumentative Paper
Revision Strategies for Longer Projects
Finishing Your Paper
Twelve Common Errors: An Editing Checklist
How to Proofread your Paper
Writing Collaboratively
Collaborative and Group Writing
Section 1: Home
Narrowing Your Topic
Writing an Effective Purpose Statement
Best practices, sample purpose statements.
Example Design and Development Research: Problem, Purpose, and Research Questions
Qualitative Narrative Inquiry Design: Problem, Purpose, and Research Questions
Descriptive Design: Problem, Purpose, and Research Questions for Descriptive Design
Alignment of Problem, Purpose, and Questions
Significance of the Project
Conceptual Framework
Avoiding Common Mistakes
Synthesis and Analysis in Writing Support
An important step in the successful completion of an Applied Doctoral Project/Dissertation in Practice is starting off with an accurate and precise purpose statement.
This document will provide some general ideas or guidelines related to effective purpose statements. Included will be guidance on how to compose them. Finally, you will find some sample purpose statements from the various Schools at NU so that you can see what your effective purpose statement can look like. All this information comes from faculty who want you to succeed in the process.
General Guidelines
Keep these in mind as you begin to compose your purpose statement
Good purpose statements:
Flow from the problem statement and actually address the proposed problem
Are concise and clear
Answer the question 'Why are you doing this project?'
Match the methodology to your questions
Have a 'hook' to get the reader's attention
Set the stage by clearly stating, "The purpose of this (qualitative or quantitative) study is to ..."
Writing your Purpose Statement:
The Problem Statement is why I am doing the project or dissertation-in-practice
The Purpose Statement is what type of project or study I am doing to fit or address the problem
The Purpose Statement includes:
Design and Method of Study
Specific Population
Qualitative Purpose Statement
Creswell (2002) suggested that purpose statements in qualitative projects or studies include deliberate phrasing to alert the reader to the purpose statement. Verbs are key to indicate what will take place in the project or study research and the use of non-directional language that does not suggest an outcome. A purpose statement should focus on a single idea or concept with a broad definition of that idea or concept. How the concept will be investigated should also be included, as well as participants in the study and study locations to give the reader a sense of with whom and where the project or study will occur.
Creswell (2003) advised the following script for purpose statements in qualitative methodology:
"The purpose of this qualitative_________________ (strategy of inquiry, such as ethnography, case study, or other type) study is (was? will be?) to ________________ (understand? describe? develop? discover?) the _________________(central phenomenon being studied) for ______________ (the participants, such as the individual, groups, organization) at __________(site). At this stage in the project, the __________ (central phenomenon being studied) will be generally defined as ___________________ (provide a general definition)" (pg. 90).
Quantitative Purpose Statement
Creswell (2003) offers vast differences between the purpose statements written for qualitative methodology and those written for quantitative methodology, particularly with respect to language and the inclusion of variables. The comparison of variables is often a focus of quantitative methodology with the variables distinguishable by either the temporal order or how they are measured. As with qualitative purpose statements, Creswell (2003) recommends the use of deliberate language to alert the reader to the purpose of the project or study, though quantitative purpose statements also include the theory or conceptual framework guiding the project or study, the variables that are being studied, and how those variables are related.
Creswell (2003) suggests the following script for drafting purpose statements in quantitative projects:
"The purpose of this _____________________ (experiment? survey?) project is (was? will be?) to test the theory of _________________that _________________ (compares? relates?) the ___________(independent variable) to _________________________(dependent variable), controlling for _______________________ (control variables) for ___________________ (participants) at _________________________ (site). The independent variable(s) _____________________ will be generally defined as _______________________ (provide a general definition). The dependent variable(s) will be generally defined as _____________________ (provide a general definition), and the control and intervening variables(s), _________________ (identify the control and intervening variables) will be statistically controlled in this project" (pg. 97).
Creswell, J. (2002). Educational research: Planning, conducting, and evaluating quantitative and qualitative research. Merrill Prentice Hall. 7. Creswell, J. (2003). Research design: Qualitative, quantitative and mixed methods approaches (2nd ed.). SAGE Publications.
Best Practices for Writing your Purpose Statement
Always keep in mind that the process is iterative, and your writing, over time, will be refined as clarity is gradually achieved. Most of the time, greater clarity for the purpose statement and other components is the result of a growing understanding of the literature in the field. As you increasingly master the literature you will also increasingly clarify the purpose of your project or study.
The purpose statement should flow directly from the problem statement. There should be clear and obvious alignment between the two, and that alignment will get tighter and more pronounced as your work progresses.
The purpose statement should specifically address the reason for conducting the project or study, with emphasis on the word specifically. There should not be any doubt in your readers' minds as to the purpose of your project or study. To achieve this level of clarity, you will need to also ensure there is no doubt in your mind as to the purpose of your project or study.
You may benefit from stopping your work during the process when insight strikes you in order to write about that insight while it is still fresh in your mind. This pause can help you clarify all aspects of the project or study, including clarifying its purpose.
Your Chair and your committee members can help you to clarify the purpose of your project or dissertation-in-practice, so carefully attend to any feedback they offer.
The purpose statement should reflect the questions proposed and vice versa. The chain of alignment that began with the problem description and continues on to the purpose, questions, and methodology must be respected at all times during development. You are to succinctly describe the overarching goal of the project or dissertation-in-practice that reflects the questions. Each question narrows and focuses the purpose statement. Conversely, the purpose statement encompasses all of the questions.
Identify in the purpose statement the methodology as quantitative, qualitative or mixed (i.e., "The purpose of this [qualitative/quantitative/mixed] study is to ...)
Follow the initial declaration of purpose with a brief overview of how the project or study will be conducted, including instruments, data, with whom (sample), and where (as applicable). Identify variables/constructs and/or phenomenon/concept/idea. Since this section is to be a concise paragraph, emphasis must be placed on the word brief. However, adding these details will give your readers a very clear picture of the purpose of your project or dissertation-in-practice.
Developing the purpose section is usually not achieved in a single flash of insight. The process involves a great deal of reading to find out what other practitioners have done to address the problem you have identified. The purpose section could well be the most important paragraph you write during your academic career, and every word should be carefully selected. Think of it as the DNA of your project or study. Everything else you write should emerge directly and clearly from your purpose statement. In turn, your purpose statement should emerge directly and clearly from your problem description. It is good practice to print out your problem statement and purpose statement and keep them in front of you as you work on each part of your project or dissertation-in-practice in order to ensure alignment.
It is helpful to collect several project or dissertation-in-practice reports or literature similar to the one you envision creating. Extract the problem descriptions and purpose statements of other authors and compare them in order to sharpen your thinking about your own work. Comparing how other authors have handled the many challenges you are facing can be an invaluable exercise. Keep in mind that individual universities use their own tailored protocols for presenting key components, so your review of these purpose statements should focus on content rather than form.
Once your purpose statement is set, it must be consistently presented throughout the project or dissertation-in-practice. This consistency may require some recursive editing because the way you articulate your purpose may evolve as you work on various aspects of your project or dissertation-in-practice. Whenever you make an adjustment to your purpose statement, you should carefully follow up on the editing and conceptual ramifications throughout the entire document.
In establishing your purpose, you should NOT advocate for a particular outcome. Your review of the literature should be done to answer questions, not to prove a point. As a scholar-practitioner, you are to inquire with an open mind, and even when you come to the work with clear assumptions, your job is to support the validity of the conclusions reached. For example, you would not say the purpose of your project or study is to demonstrate that there is a relationship between two variables. Such a statement presupposes you know the answer before your review of the literature conducted and promotes or supports (advocates on behalf of) a particular outcome. A more appropriate purpose statement would be to examine or explore the relationship between two variables.
Your purpose statement should not imply that you are going to prove something. You may be surprised to learn that we cannot prove anything in scholarly review of the literature for two reasons. First, in quantitative analyses, statistical tests calculate the probability that something is true rather than establishing it as true. Second, in qualitative methodology, the study can only purport to describe what is occurring from the perspective of the participants. Whether or not the phenomenon they are describing is true in a larger context is not knowable. We cannot observe the phenomenon in all settings and in all circumstances.
Here are some example purpose statements for your consideration.
Purpose Statement 1
The purpose of this qualitative project was to determine how participation in service-learning in an alternative school impacted students academically, civically, and personally. There is ample evidence demonstrating the failure of schools for students at-risk; however, there is still a need to demonstrate why these students are successful in non-traditional educational programs like the service-learning model used at TDS. This study was unique in that it examined one alternative school's approach to service-learning in a setting where students not only serve, but faculty serve as volunteer teachers. The use of a constructivist approach in service-learning in an alternative school setting was examined in an effort to determine whether service-learning participation contributes positively to academic, personal, and civic gain for students, and to examine student and teacher views regarding the overall outcomes of service-learning. This study was completed using an ethnographic approach that included observations, content analysis, and interviews with teachers at The David School.
Purpose Statement 2
The purpose of this quantitative, non-experimental, cross-sectional linear, multiple regression design study was to investigate the relationship among early childhood teachers' self-reported assessment of multicultural awareness as measured by responses from the Teacher Multicultural Attitude Survey (TMAS) and supervisors' observed assessment of teachers' multicultural competency skills as measured by the Multicultural Teaching Competency Scale (MTCS) survey. Demographic data such as number of multicultural training hours, years teaching in Dubai, curriculum program at current school, and age were also examined and their relationship to multicultural teaching competency. The study took place in the emirate of Dubai where there were 14,333 expatriate teachers employed in private schools (KHDA, 2013b).
Purpose Statement 3
The purpose of this quantitative, non-experimental project is to examine the degree to which stages of change, gender, acculturation level and trauma types predicts the reluctance of Arab refugees, aged 18 and over, in the Dearborn, MI area, to seek professional help for their mental health needs. This study will utilize four instruments to measure these variables: University of Rhode Island Change Assessment (URICA: DiClemente & Hughes, 1990); Cumulative Trauma Scale (Kira, 2012); Acculturation Rating Scale for Arabic Americans-II Arabic and English (ARSAA-IIA, ARSAA-IIE: Jadalla & Lee, 2013), and a demographic survey. This study will examine 1) the relationship between stages of change, gender, acculturation levels, and trauma types and Arab refugees' help-seeking behavior, 2) the degree to which any of these variables can predict Arab refugee help-seeking behavior. Additionally, the outcome of this study could provide researchers and clinicians with a stage-based model, TTM, for measuring Arab refugees' help-seeking behavior and lay a foundation for how TTM can help target the clinical needs of Arab refugees. Lastly, this attempt to apply the TTM model to Arab refugees' condition could lay the foundation for future research to investigate the application of TTM to clinical work among refugee populations.
Purpose Statement 4
The purpose of this qualitative, phenomenological project is to describe the lived experiences of LLM for 10 EFL learners in rural Guatemala and to utilize that data to determine how it conforms to, or possibly challenges, current theoretical conceptions of LLM. In accordance with Morse's (1994) suggestion that a phenomenological study should utilize at least six participants, this study utilized semi-structured interviews with 10 EFL learners to explore why and how they have experienced the motivation to learn English throughout their lives. The methodology of horizontalization was used to break the interview protocols into individual units of meaning before analyzing these units to extract the overarching themes (Moustakas, 1994). These themes were then interpreted into a detailed description of LLM as experienced by EFL students in this context. Finally, the resulting description was analyzed to discover how these learners' lived experiences with LLM conformed with and/or diverged from current theories of LLM.
Purpose Statement 5
The purpose of this qualitative, embedded, multiple case project was to examine how both parent-child attachment relationships are impacted by the quality of the paternal and maternal caregiver-child interactions that occur throughout a maternal deployment, within the context of dual-military couples. In order to examine this phenomenon, an embedded, multiple case study was conducted, utilizing an attachment systems metatheory perspective. The study included four dual-military couples who experienced a maternal deployment to Operation Iraqi Freedom (OIF) or Operation Enduring Freedom (OEF) when they had at least one child between 8 weeks-old to 5 years-old. Each member of the couple participated in an individual, semi-structured interview with the researcher and completed the Parenting Relationship Questionnaire (PRQ). "The PRQ is designed to capture a parent's perspective on the parent-child relationship" (Pearson, 2012, para. 1) and was used within the proposed study for this purpose. The PRQ was utilized to triangulate the data (Bekhet & Zauszniewski, 2012) as well as to provide some additional information on the parents' perspective of the quality of the parent-child attachment relationship in regards to communication, discipline, parenting confidence, relationship satisfaction, and time spent together (Pearson, 2012). The researcher utilized the semi-structured interview to collect information regarding the parents' perspectives of the quality of their parental caregiver behaviors during the deployment cycle, the mother's parent-child interactions while deployed, the behavior of the child or children at time of reunification, and the strategies or behaviors the parents believe may have contributed to their child's behavior at the time of reunification. The results of this project may be utilized by the military, and by civilian providers, to develop proactive and preventive measures that both providers and parents can implement, to address any potential adverse effects on the parent-child attachment relationship, identified through the proposed study. The results of this project may also be utilized to further refine and understand the integration of attachment theory and systems theory, in both clinical and research settings, within the field of marriage and family therapy.
Compiled by Dr. Darren Adamson, Department Chair, School of Social and Behavioral Sciences
<< Previous: Narrowing Your Topic
Next: Problem Statement, Purpose Statement, and Applied Doctoral Project or Dissertation-in-Practice Question Help >>
Last Updated: Mar 10, 2023 8:46 AM
URL: https://resources.nu.edu/c.php?g=1013602
Words with Friends Cheat
Wordle Solver
Word Unscrambler
Scrabble Dictionary
Anagram Solver
Wordscapes Answers
Make Our Dictionary Yours
Sign up for our weekly newsletters and get:
Grammar and writing tips
Fun language articles
#WordOfTheDay and quizzes
By signing in, you agree to our Terms and Conditions and Privacy Policy .
We'll see you in your inbox soon.
Research Paper Purpose Statement Examples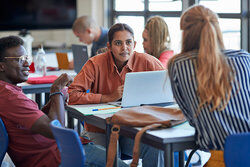 DESCRIPTION Students collaborating in library
SOURCE Klaus Vedfelt / DigitalVision / Getty Images
PERMISSION Used under Getty Images license
When you're doing academic research, it's important to define your purpose. That is where a purpose statement comes in. It clearly defines the objective of your qualitative or quantitative research. Get the details on a research purpose statement and how to create one through unique and real-world examples.
What Is a Purpose Statement?
If you think about the words "purpose statement ," it really tells you what it is. In a research paper , a purpose statement tells you what the purpose of the research will be. In a sentence or two, it clearly defines the direction, reason or goals for the research being conducted.
Making a Purpose Statement
A purpose statement will clearly define what is being explored or studied, how it is being explored and where it is being explored. You will typically see quantitative research purpose statements, which focus on comparing measurable variables, or qualitative research purpose statements, which explore a central phenomenon. Examine how these are different through examples.
Qualitative Research Purpose Statement Examples
Qualitative research purpose statements will present a clear purpose or intent, and study a specific idea. The data is descriptive in nature, rather than focusing on countable, numerical figures. Additionally, you'll clearly see how and where the learning will take place. The examples clearly define this.
The present article describes a qualitative study of the career development of 18 prominent, highly achieving African American Black and White women in the United States across eight occupational fields. Our aim in the study was to explore critical influences on the career development of these women, particularly those related to their attainment of professional success.
In this psychological research purpose statement, the author is using a qualitative purpose statement. Not only does the author present right away that this will be a qualitative study, but the purpose statement focuses on one idea or concept. The author also uses the action word "explore" to explain how they will learn from the study, in addition to breaking down who will be in the study and where the research will take place.
The purpose of this qualitative study is to discover four genetic factors of aggression of female lions in the Atlanta zoo. The study aims to understand critical influences that affect this aggression through DNA analysis.
The use of the action word "discover" along with the study of a single phenomenon make this a clear qualitative study. The strategy for how the study will be conducted and where it will take place are broken down clearly.
Quantitative Research Purpose Examples
Unlike a qualitative research purpose statement, quantitative purpose statements explore how numerical variables relate or correlate with one another. These purpose statements will define the objective or intent, clarify the variables and outline where the research will take place. Check out the format of this type of research statement through examples.
This study had two purposes: (a) to examine the possible predicting abilities of socioeconomic status, per pupil expenditures, percentage of highly qualified teachers and attendance rates for on-time educational attainment in the state of Virginia and (b) to compare the Appalachian School Divisions of Virginia with the non-Appalachian school divisions for each of these variables.
This sociology paper offers a good example of a quantitative research purpose statement. Not only does the author break down what is going to be studied, but also the different variables that will be looked at. In this case, socioeconomic status, pupil expenditures and attendance, to name a few, are the attributes being recorded. They also discuss where the study will take place.
The purpose of this study is to evaluate a relationship that might exist between oxidative balance and clinical features of PKU and MSUD patients in a South Alabama research facility. The oxidative DNA damage markers and amino acid plasma of 20 controls, 22 MSUD and 40 PKU patients were measured.
This quantitative purpose statement discusses the variables, participants and research site. It connects the independent and dependent variables in the first sentence to clarify for the reader the intention and goals of the study. It also breaks down the variables and how they will relate to one another.
A Unique Purpose
You might be wondering how a research paper purpose statement is different from a problem statement, thesis statement or research question.
In a problem statement , you identify the need for the research because you have identified a problem that needs to be studied. It is the first step, before creating your purpose statement.
A thesis statement is unique from a purpose statement in that it makes a prediction of the study. A purpose statement, on the other hand, just provides readers with your goals. It doesn't make any assertions of what the study may find or conclude.
Research questions are guided by your purpose statement. Using your goals, you can further modify what you want your research to answer through your research questions. When crafting your research questions, it is important to remember what makes a good research question and what doesn't.
Creating a Purpose Statement
When creating your own purpose statement, there are a few things that you will want to keep in mind:
Clearly define your study as quantitative or qualitative.
Use words to clarify your intent like "explore" or "compare."
Clearly define how the research will take place.
Discuss who or what will be researched.
Clarify where the research will take place.
Defining Your Purpose
When you're doing research, it is important to define your purpose. Whether you're testing genes or looking at behavior, you need to clearly define the aim of your research. To help you on your way to graduate writing prowess, it is important to perfect your academic writing skills .

Want to create or adapt books like this? Learn more about how Pressbooks supports open publishing practices.
11.1 The Purpose of Research Writing
Learning objectives.
Identify reasons to research writing projects.
Outline the steps of the research writing process.
Why was the Great Wall of China built? What have scientists learned about the possibility of life on Mars? What roles did women play in the American Revolution? How does the human brain create, store, and retrieve memories? Who invented the game of football, and how has it changed over the years?
You may know the answers to these questions off the top of your head. If you are like most people, however, you find answers to tough questions like these by searching the Internet, visiting the library, or asking others for information. To put it simply, you perform research.
Whether you are a scientist, an artist, a paralegal, or a parent, you probably perform research in your everyday life. When your boss, your instructor, or a family member asks you a question that you do not know the answer to, you locate relevant information, analyze your findings, and share your results. Locating, analyzing, and sharing information are key steps in the research process, and in this chapter, you will learn more about each step. By developing your research writing skills, you will prepare yourself to answer any question no matter how challenging.
Reasons for Research
When you perform research, you are essentially trying to solve a mystery—you want to know how something works or why something happened. In other words, you want to answer a question that you (and other people) have about the world. This is one of the most basic reasons for performing research.
But the research process does not end when you have solved your mystery. Imagine what would happen if a detective collected enough evidence to solve a criminal case, but she never shared her solution with the authorities. Presenting what you have learned from research can be just as important as performing the research. Research results can be presented in a variety of ways, but one of the most popular—and effective—presentation forms is the research paper . A research paper presents an original thesis, or purpose statement, about a topic and develops that thesis with information gathered from a variety of sources.
If you are curious about the possibility of life on Mars, for example, you might choose to research the topic. What will you do, though, when your research is complete? You will need a way to put your thoughts together in a logical, coherent manner. You may want to use the facts you have learned to create a narrative or to support an argument. And you may want to show the results of your research to your friends, your teachers, or even the editors of magazines and journals. Writing a research paper is an ideal way to organize thoughts, craft narratives or make arguments based on research, and share your newfound knowledge with the world.
Write a paragraph about a time when you used research in your everyday life. Did you look for the cheapest way to travel from Houston to Denver? Did you search for a way to remove gum from the bottom of your shoe? In your paragraph, explain what you wanted to research, how you performed the research, and what you learned as a result.
Research Writing and the Academic Paper
No matter what field of study you are interested in, you will most likely be asked to write a research paper during your academic career. For example, a student in an art history course might write a research paper about an artist's work. Similarly, a student in a psychology course might write a research paper about current findings in childhood development.
Having to write a research paper may feel intimidating at first. After all, researching and writing a long paper requires a lot of time, effort, and organization. However, writing a research paper can also be a great opportunity to explore a topic that is particularly interesting to you. The research process allows you to gain expertise on a topic of your choice, and the writing process helps you remember what you have learned and understand it on a deeper level.
Research Writing at Work
Knowing how to write a good research paper is a valuable skill that will serve you well throughout your career. Whether you are developing a new product, studying the best way to perform a procedure, or learning about challenges and opportunities in your field of employment, you will use research techniques to guide your exploration. You may even need to create a written report of your findings. And because effective communication is essential to any company, employers seek to hire people who can write clearly and professionally.
Writing at Work
Take a few minutes to think about each of the following careers. How might each of these professionals use researching and research writing skills on the job?
Medical laboratory technician
Small business owner
Information technology professional
Freelance magazine writer
A medical laboratory technician or information technology professional might do research to learn about the latest technological developments in either of these fields. A small business owner might conduct research to learn about the latest trends in his or her industry. A freelance magazine writer may need to research a given topic to write an informed, up-to-date article.
Think about the job of your dreams. How might you use research writing skills to perform that job? Create a list of ways in which strong researching, organizing, writing, and critical thinking skills could help you succeed at your dream job. How might these skills help you obtain that job?
Steps of the Research Writing Process
How does a research paper grow from a folder of brainstormed notes to a polished final draft? No two projects are identical, but most projects follow a series of six basic steps.
These are the steps in the research writing process:
Choose a topic.
Plan and schedule time to research and write.
Conduct research.
Organize research and ideas.
Draft your paper.
Revise and edit your paper.
Each of these steps will be discussed in more detail later in this chapter. For now, though, we will take a brief look at what each step involves.
Step 1: Choosing a Topic
As you may recall from Chapter 8 "The Writing Process: How Do I Begin?" , to narrow the focus of your topic, you may try freewriting exercises, such as brainstorming. You may also need to ask a specific research question —a broad, open-ended question that will guide your research—as well as propose a possible answer, or a working thesis . You may use your research question and your working thesis to create a research proposal . In a research proposal, you present your main research question, any related subquestions you plan to explore, and your working thesis.
Step 2: Planning and Scheduling
Before you start researching your topic, take time to plan your researching and writing schedule. Research projects can take days, weeks, or even months to complete. Creating a schedule is a good way to ensure that you do not end up being overwhelmed by all the work you have to do as the deadline approaches.
During this step of the process, it is also a good idea to plan the resources and organizational tools you will use to keep yourself on track throughout the project. Flowcharts, calendars, and checklists can all help you stick to your schedule. See Chapter 11 "Writing from Research: What Will I Learn?" , Section 11.2 "Steps in Developing a Research Proposal" for an example of a research schedule.
Step 3: Conducting Research
When going about your research, you will likely use a variety of sources—anything from books and periodicals to video presentations and in-person interviews.
Your sources will include both primary sources and secondary sources . Primary sources provide firsthand information or raw data. For example, surveys, in-person interviews, and historical documents are primary sources. Secondary sources, such as biographies, literary reviews, or magazine articles, include some analysis or interpretation of the information presented. As you conduct research, you will take detailed, careful notes about your discoveries. You will also evaluate the reliability of each source you find.
Step 4: Organizing Research and the Writer's Ideas
When your research is complete, you will organize your findings and decide which sources to cite in your paper. You will also have an opportunity to evaluate the evidence you have collected and determine whether it supports your thesis, or the focus of your paper. You may decide to adjust your thesis or conduct additional research to ensure that your thesis is well supported.
Remember, your working thesis is not set in stone. You can and should change your working thesis throughout the research writing process if the evidence you find does not support your original thesis. Never try to force evidence to fit your argument. For example, your working thesis is "Mars cannot support life-forms." Yet, a week into researching your topic, you find an article in the New York Times detailing new findings of bacteria under the Martian surface. Instead of trying to argue that bacteria are not life forms, you might instead alter your thesis to "Mars cannot support complex life-forms."
Step 5: Drafting Your Paper
Now you are ready to combine your research findings with your critical analysis of the results in a rough draft. You will incorporate source materials into your paper and discuss each source thoughtfully in relation to your thesis or purpose statement.
When you cite your reference sources, it is important to pay close attention to standard conventions for citing sources in order to avoid plagiarism , or the practice of using someone else's words without acknowledging the source. Later in this chapter, you will learn how to incorporate sources in your paper and avoid some of the most common pitfalls of attributing information.
Step 6: Revising and Editing Your Paper
In the final step of the research writing process, you will revise and polish your paper. You might reorganize your paper's structure or revise for unity and cohesion, ensuring that each element in your paper flows into the next logically and naturally. You will also make sure that your paper uses an appropriate and consistent tone.
Once you feel confident in the strength of your writing, you will edit your paper for proper spelling, grammar, punctuation, mechanics, and formatting. When you complete this final step, you will have transformed a simple idea or question into a thoroughly researched and well-written paper you can be proud of!
Review the steps of the research writing process. Then answer the questions on your own sheet of paper.
In which steps of the research writing process are you allowed to change your thesis?
In step 2, which types of information should you include in your project schedule?
What might happen if you eliminated step 4 from the research writing process?
Key Takeaways
People undertake research projects throughout their academic and professional careers in order to answer specific questions, share their findings with others, increase their understanding of challenging topics, and strengthen their researching, writing, and analytical skills.
The research writing process generally comprises six steps: choosing a topic, scheduling and planning time for research and writing, conducting research, organizing research and ideas, drafting a paper, and revising and editing the paper.
Writing for Success by University of Minnesota is licensed under a Creative Commons Attribution-NonCommercial-ShareAlike 4.0 International License , except where otherwise noted.
News & Updates
About Benedictine
Doctoral Program
Masters Program
Leadership Development Training Webinars
Appreciative Inquiry | Executive Education
Senior Executive Roundtables
Resources + Tools
Research Initiatives
Support CVDL
Leadership & Change Partner Organizations
How to Write a Purpose Statement, with Examples
James D. Ludema & Amber A. Johnson May 1, 2017 Change , Leadership , Values-Driven Leaders
Writing a purpose statement doesn't have to be reserved for life-changing events. Learn how to write a purpose statement or aspirational statement for your current project, and see how it shifts your thinking and jumpstarts your strategy.
Purpose statements are public declarations of your intention around a topic or idea. We often think of them as weighty subjects, reserved for politics or life-changing decisions. But in our consulting work we teach executives to write purpose statements for the projects they lead. Sometimes we call them aspirational statements, or provocative propositions. You can choose the language that's comfortable for you. Regardless, the purpose statement format can be simple and doesn't have to take long to write. We think you'll find the results will ripple through your organization.
Here's how to write a statement for your initiatives, and some samples we find compelling and inspiring.
Editor's note: To our surprise, this article has become one of our most read. We're glad so many people find it useful. Please note, however, that we are unable to provide individual advice on drafting purpose statements. If you are interested in our consulting services, please see Programs > Consulting.
How to Write a Purpose Statement: Characteristics of
Purpose statements are most compelling when they are written in the present tense, as if though the desired outcome is already happening. We find the best examples have three characteristics:
They are provocative. Purpose statements are powerful because they interrupt the status quo. The language of your  aspirational statement should stretch and challenge what currently exists. This is why we sometimes call them "provocative propositions."
They are grounded. At the same time, purpose statements cannot be fanciful. They have to be grounded in reality and built upon the strengths of the people, team or product they advance.
They are really desired. Finally, purpose statements generate results when they reflect something that is truly desired. It's no use to write a manifesto for something that doesn't excite emotion or meet a real need. A purpose statement is meant to motivate; motivation begins with desire.
How to Write a Purpose Statement: Four Steps to Your First Draft
With the three characteristics (above) in mind, it's now time to write a first draft of your statement. Formats vary and there is no set length. As you'll see from the examples we provide below, powerful statements can be quite short. (Sometimes that's even better, as shorter explanations are more memorable.)
Consider gathering a few colleagues to join you in writing a purpose statement: working together to draft your statement will likely lead to stronger content, and will cement each participant's commitment to the goal you espouse. Whether working in a group or alone, follow these steps:
First, hold a brainstorming session to identify what you truly want. If working in a group, we recommend writing your project's name on a flip chart paper hung on the wall, then giving each participant a stack of Post It Notes. Write individual ideas on your sticky note, and hang them on the flip chart paper. Continue for 15 minutes or more, until the paper is covered in ideas. If working alone, you can brainstorm on a notepad or on your computer. However, we recommend trying the Post It Note approach even when working individually – you'll see why in the next step.
Next, identify the most compelling and desired aspects of the future you want. Some of the ideas you brainstormed will seem more powerful, more inspirational, or more visionary than the others. Rearrange the Post It Notes to group those ideas together. Think of these items as the key "ingredients" you would like to see represented in the statement for your initiative. Once you've rearranged the ideas, ask these questions: Are they provocative? Grounded? Desired? Revise accordingly. (At this point, you can remove all the Post It Notes that didn't make the final cut, but don't throw them away. They can be a great resource for next-level thinking for the initiative.)
Now, create a first draft of your aspirational statement. Try to write two or three killer sentences that really capture the concept, rather than pages of text that outlines it in details. As you write, revisit the characteristics to make sure your language is provocative, grounded, and desired. Draft your sentences in the present tense, as if it were already happening.
Purpose Statement Examples
Does the idea of writing a statement still seem too daunting? The following examples may share how simple the process, and outcome can be. In each case, the relatively simple language and concepts resulted in powerful changes for the individual or organization.
Example 1: Setting a New Personal Direction
In this example, a senior leader wanted to work toward becoming a more positive influence in her professional and personal life. She followed a similar process as outlined above to write a statement that reflected who she wanted to become. As you read the short statement below, consider how the individual used the present tense:
I am a mold-breaker. Each day at work, I help my colleagues raise their horizon by asking positively powerful questions that inspire and point us toward a better future. I turn negativity into inspiring dreams for the future and then equip my team with the resources they need to get the job done. At home, I support my family through a belief in the best of who they are. My kids know they are deeply loved; my spouse feels appreciated every day – I know his strengths, I see the best in him, I am eager to live out the future we've designed together.
Example 2: Creating a New Organization
This example looks at a broader challenge: launching a significant new program through our Center.
In this case, our team wrote the statement with very specific goals in mind. As you read, consider how the new vision is established on the strengths the organization has exhibited in the past.
We are changing the way business is done and the way leadership is taught in business schools around the country and around the world, all from a values-driven perspective. Our  Master of Science in Values-Driven Leadership (MSVDL) Program  is the newest example of how our center makes innovative, values-driven leadership education accessible to business leaders. The program is a digital-gaming-based program, benchmarked against the world's best leadership programs. It is tailored for managers and executives, offered in multiple formats, and has a modular, stackable design so it can be used with companies in executive education. 
Example 3: Defining What We Mean By Our Corporate Values
In our final example, we share how aspirational statements can be used to define corporate values. This example comes from a regional non-profit who wanted their diverse workforce to have a shared understanding of the seven core values the organization identified. Team members used a process similar to the one outlined above to create short statements for each value. Here we share an example that was offered to the participants. As you read it, consider how it is short but compelling, and how it challenges team members to think differently about their work.
Core Value: Creativity We live and breathe creativity: we find creative solutions to problems, bring new ideas to familiar programs, and celebrate the unique and colorful people with whom we work.
Why Purpose Statements Matter
We often use the phrase "words create worlds" to describe a phenomena we've observed: once groups get the right language around a project or initiative, the strategy, planning, and execution of that initiative becomes much easier. The words (in this case, your manifesto) created the world (your initiative). Statements help clarify what you really want; they align team members and inspire action; they empower and elevate.
Authors Jim Ludema, Ph.D. , and Amber Johnson teach writing provocative propositions as part of the Center for Values-Driven Leadership's Appreciative Inquiry Executive Workshop Series . Jim is the co-founder and director of the Center and a professor of global leadership. Amber is the Center's chief communications officer and senior research associate.
Executive Education
Insights + Resources
Visit the University of Nebraska–Lincoln
Apply to the University of Nebraska–Lincoln
Give to the University of Nebraska–Lincoln
Search Form
Research question, purpose statement, hypothesis(es).
Here's a good example of how to narrow your topic into a good research question:
Too broad — Rural America
Narrowed topic — Role of women in rural America?
Research question — What is the central role of women in today's farming communities?
If you're asked to write a proposal before you begin your actual research, the proposal will contain a purpose statement that states in some detail what you want to learn about in your research project; it looks something like this:
Ex.: "This study will examine the…"
Your purpose statement leads you to write a more refined thesis statement or hypothesis(es), an assertion that you can defend and support with evidence gathered in your literature review and research. Here are some examples:
Ex.: "In the United States, government regulation plays an important role in the fight against air pollution." Or, conversely,
Ex.: "United States government regulation has little effect in the fight against air pollution."
The type of design selected for your study depends on your research question(s), hypothesis(es), or problem.
You'll use evidence you've gathered in your research to confirm — or reject — your hypothesis.
Purpose Statement
Your Purpose Statement is designed to explain particular elements of your study to the reader. It works in tandem with the Introduction to orient the reader and to set the context for your study. In this Discussion, you will have the opportunity to create a Purpose Statement and to engage with other students as you read and comment on one anothers statements.Create your Purpose Statement, noting the distinctions between this element and your Introduction. Your course text, Research Design: Qualitative, Quantitative, and Mixed Methods Approaches,has several templates and suggestions you can use to formulate your statement. Consider the following questions as you prepare, and be sure to craft your statement according to whether it pertains to a quantitative, qualitative, or mixed methods study: Does the statement begin with signaling words? If so, what are they? Does the statement identify the strategy of inquiry? Does the statement mention the participants? Does the statement mention the research site? If the study is qualitative, does the Purpose Statement: Focus on a single phenomenon? Use an action verb to convey how learning will take place? Use neutral, nondirectional language? Provide a general working direction of the central phenomenon? If the study is quantitative, does the Purpose Statement: Identify the independent, dependent, and control variables? Use words that connect the variables? Position the variables from independent to dependent? Provide a general definition of each key variable? If the study is mixed methods, does the Purpose Statement: Indicate the overall content intent? Discuss the reasons for combining both quantitative and qualitative data? Include the characteristics of a good qualitative purpose statement (as listed above)? Include the characteristics of a good quantitative purpose statement (as listed above)? Indicate the specific types of quantitative and qualitative data collection; Your Purpose Statement is designed to explain particular elements of your study to the reader. It works in tandem with the Introduction to orient the reader and to set the context for your study. In this Discussion, you will have the opportunity to create a Purpose Statement and to engage with other students as you read and comment on one anothers statements.Create your Purpose Statement, noting the distinctions between this element and your Introduction. Your course text, Research Design: Qualitative, Quantitative, and Mixed Methods Approaches,has several templates and suggestions you can use to formulate your statement. Consider the following questions as you prepare, and be sure to craft your statement according to whether it pertains to a quantitative, qualitative, or mixed methods study: Does the statement begin with signaling words? If so, what are they? Does the statement identify the strategy of inquiry? Does the statement mention the participants? Does the statement mention the research site? If the study is qualitative, does the Purpose Statement: Focus on a single phenomenon? Use an action verb to convey how learning will take place? Use neutral, nondirectional language? Provide a general working direction of the central phenomenon? If the study is quantitative, does the Purpose Statement: Identify the independent, dependent, and control variables? Use words that connect the variables? Position the variables from independent to dependent? Provide a general definition of each key variable? If the study is mixed methods, does the Purpose Statement: Indicate the overall content intent? Discuss the reasons for combining both quantitative and qualitative data? Include the characteristics of a good qualitative purpose statement (as listed above)? Include the characteristics of a good quantitative purpose statement (as listed above)? Indicate the specific types of quantitative and qualitative data collection
Use the order calculator below and get started! Contact our live support team for any assistance or inquiry.
Topic Sentence Generator – Free & Fast Tool
A vital element of any text is topic sentences in the introduction and body paragraphs. Your ideas should be structured for readers to understand the central thesis and its supporting arguments. Well-formulated topic sentences perform this function: aid in understanding the essay's logic. Use our essay topic sentence generator to create a compelling beginning for each paragraph.
📍 All About the Tool
✍️ How to Write a Topic Sentence
🧩 Parts of a Topic Sentence
🎬 Topic Sentence Starters
🔗 References
📍 topic sentence generator – what is it.
Our topic sentence generator for essays and research papers is a free online tool that will help students formulate an excellent topic sentence for their writing.
What Is a Topic Sentence?
A topic sentence is the first sentence of a paragraph that conveys the general concept or theme of the work.
It includes enough information to support numerous subtopics and examples but doesn't obscure the purpose of the text. A strong topic sentence is brief , powerful , and emphasizes critical thought with supporting information.
The positioning of the topic sentence varies depending on the author's intentions. Starting with the topic sentence guides readers to the key message immediately.
When significant details lead to a generalization, it is sensible to place the topic sentence at the end of the paragraph.
The Purpose of a Topic Sentence
A topic sentence's purpose is to direct the reader to the subject of the paragraph . It presents the particular issue of the text section and relates to the essay's thesis statement . Moreover, topic sentences structure an essay by dividing it into key points.
Topic Sentence Vs. Thesis
Although the topic and thesis statements should be precise, concise, and explicit, they differ:
✍️ How to Write a Body Paragraph Topic Sentence
There are four practical steps you have to take to create a solid topic sentence .
Determine the main idea of the paragraph . To write a topic sentence, you must understand the subject matter of your paper. A thesis statement will help you identify the fundamental concept of the paragraph.
Create a statement . Creating a statement that includes what and why questions and leads to your core idea is essential. You must describe the issue and explain why it is crucial.
Formulate the topic sentence . Write a statement that introduces the subtopic of a particular paragraph and leads readers back to the thesis statement. You can keep using the what and why structure as you write new topic sentences for each section.
Add transitions between paragraphs . Topic sentences should also establish a throughline in your research paper by drawing on the previous sections. Utilize transition words to refer to the previous paragraph while heading to the next section.
A topic sentence consists of 2 parts:
The topic . This is the paragraph's subject, indicating what the paragraph is about.
The controlling idea. This is the point that leads to the supporting arguments and limits its scope.
Here are some examples from our topic sentence generator with the topics in bold and the controlling ideas in italic .
A Good Topic Sentence Features
A solid topic sentence has the following features:
Novelty . A good topic sentence is well-focused on a fresh concept since it always provides new information for the reader.
Specificity . If the beginning of a paragraph is too broad, the reader will be confused about what to expect next.
Strength . The topic sentence should provide explicit and unambiguous information.
🎬 Essay Topic Sentence Starters
Some of the most powerful words in writing are those opening a sentence, for they introduce the mood of the sentence. We have prepared some catchy starters that you can use as your opening phrases:
Views on …. range from...
Emphasized are...
Here, we discuss...
The key aspect discussed...
The central theme...
The issue focused on...
As shown below...
Resulting from this...
While this may be true...
Latest research corroborates the view that...
The focus of discussion is...
The premise of (the topic) is based on...
The supposition drawn from this is that...
There is growing support for the notion that...
The data gathered in the study strongly suggests that...
Leading to the supposition that...
The source suggests...
A sensible idea would be to...
Thank you for reading this article! If you have already written your topic sentence, try our free concluding sentence maker .
❓ Topic Sentence Generator FAQ
The topic of the paragraph;
The controlling idea of the paragraph.
How to Write a Topic Sentence (With Examples and Tips) | Indeed.com
The Topic Sentence | SEA - Supporting English Acquisition
What Are Good Sentence Starters for Essays? | Grammarly
Tips on Writing a Thesis Statement | Writing Center
Write Your Essay | UNSW Current Student
Free Essays
Writing Tools
Lit. Guides
Donate a Paper
Referencing Guides
Free Textbooks
Tongue Twisters
Job Openings
Expert Application
Video Contest
Writing Scholarship
Discount Codes
IvyPanda Shop
Terms and Conditions
Privacy Policy
Cookies Policy
Copyright Principles
DMCA Request
Service Notice
This page contains a free essay topic sentence generator that will help you create a killing first phrase for each paragraph. A topic sentence is a vital element of any text, as it structures your arguments and introduces the body paragraph. Find here a fast and effective generator as well as helpful tips on how to formulate an impressive topic sentence.
Have a language expert improve your writing
Run a free plagiarism check in 10 minutes, generate accurate citations for free.
Knowledge Base
Starting the research process
Research Objectives | Definition & Examples
Research Objectives | Definition & Examples
Published on July 12, 2022 by Eoghan Ryan . Revised on December 7, 2022.
Research objectives describe what your research is trying to achieve and explain why you are pursuing it. They summarize the approach and purpose of your project and help to focus your research.
Your objectives should appear in the introduction of your research paper , at the end of your problem statement . They should:
Establish the scope and depth of your project
Contribute to your research design
Indicate how your project will contribute to existing knowledge
Table of contents
What is a research objective, why are research objectives important, how to write research aims and objectives, smart research objectives, frequently asked questions about research objectives.
Research objectives describe what your research project intends to accomplish. They should guide every step of the research process , including how you collect data , build your argument , and develop your conclusions .
Your research objectives may evolve slightly as your research progresses, but they should always line up with the research carried out and the actual content of your paper.
Research aims
A distinction is often made between research objectives and research aims.
A research aim typically refers to a broad statement indicating the general purpose of your research project. It should appear at the end of your problem statement, before your research objectives.
Your research objectives are more specific than your research aim and indicate the particular focus and approach of your project. Though you will only have one research aim, you will likely have several research objectives.
Research objectives are important because they:
Establish the scope and depth of your project: This helps you avoid unnecessary research. It also means that your research methods and conclusions can easily be evaluated .
Contribute to your research design: When you know what your objectives are, you have a clearer idea of what methods are most appropriate for your research.
Indicate how your project will contribute to extant research: They allow you to display your knowledge of up-to-date research, employ or build on current research methods, and attempt to contribute to recent debates.
Prevent plagiarism. Run a free check.
Once you've established a research problem you want to address, you need to decide how you will address it. This is where your research aim and objectives come in.
Step 1: Decide on a general aim
Your research aim should reflect your research problem and should be relatively broad.
Step 2: Decide on specific objectives
Break down your aim into a limited number of steps that will help you resolve your research problem. What specific aspects of the problem do you want to examine or understand?
Step 3: Formulate your aims and objectives
Once you've established your research aim and objectives, you need to explain them clearly and concisely to the reader.
You'll lay out your aims and objectives at the end of your problem statement, which appears in your introduction. Frame them as clear declarative statements, and use appropriate verbs to accurately characterize the work that you will carry out.
The acronym "SMART" is commonly used in relation to research objectives. It states that your objectives should be:
Specific: Make sure your objectives aren't overly vague. Your research needs to be clearly defined in order to get useful results.
Measurable: Know how you'll measure whether your objectives have been achieved.
Achievable: Your objectives may be challenging, but they should be feasible. Make sure that relevant groundwork has been done on your topic or that relevant primary or secondary sources exist. Also ensure that you have access to relevant research facilities (labs, library resources , research databases , etc.).
Relevant: Make sure that they directly address the research problem you want to work on and that they contribute to the current state of research in your field.
Time-based: Set clear deadlines for objectives to ensure that the project stays on track.
Research objectives describe what you intend your research project to accomplish.
They summarize the approach and purpose of the project and help to focus your research.
Your objectives should appear in the introduction of your research paper , at the end of your problem statement .
Your research objectives indicate how you'll try to address your research problem and should be specific:
Once you've decided on your research objectives , you need to explain them in your paper, at the end of your problem statement .
Keep your research objectives clear and concise, and use appropriate verbs to accurately convey the work that you will carry out for each one.
I will compare …
A research aim is a broad statement indicating the general purpose of your research project. It should appear in your introduction at the end of your problem statement , before your research objectives.
Research objectives are more specific than your research aim. They indicate the specific ways you'll address the overarching aim.
Scope of research is determined at the beginning of your research process , prior to the data collection stage. Sometimes called "scope of study," your scope delineates what will and will not be covered in your project. It helps you focus your work and your time, ensuring that you'll be able to achieve your goals and outcomes.
Defining a scope can be very useful in any research project, from a research proposal to a thesis or dissertation . A scope is needed for all types of research: quantitative , qualitative , and mixed methods .
To define your scope of research, consider the following:
Budget constraints or any specifics of grant funding
Your proposed timeline and duration
Specifics about your population of study, your proposed sample size , and the research methodology you'll pursue
Any inclusion and exclusion criteria
Any anticipated control , extraneous , or confounding variables that could bias your research if not accounted for properly.
Cite this Scribbr article
If you want to cite this source, you can copy and paste the citation or click the "Cite this Scribbr article" button to automatically add the citation to our free Citation Generator.
Ryan, E. (2022, December 07). Research Objectives | Definition & Examples. Scribbr. Retrieved March 14, 2023, from https://www.scribbr.com/research-process/research-objectives/
Is this article helpful?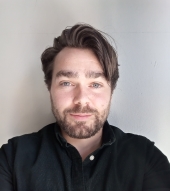 Eoghan Ryan
Other students also liked, writing strong research questions | criteria & examples, how to write a problem statement | guide & examples, what is your plagiarism score.
We use cookies to enhance our website for you. Proceed if you agree to this policy or learn more about it.
Essay Database >
Essay Examples >
Essays Topics >
Essay on Environment
Purpose Statement And Research Questions: Example Essay By An Expert Writer To Follow
Type of paper: Essay
Topic: Environment , Relationships , Study , Public , Specialist , Management , Science , Elections
Published: 03/08/2023
ORDER PAPER LIKE THIS
There is a comparison and contrast between a purpose statement and a research question. Essentially, the purpose statement comes out of a research question. This lays out the problem and also the purpose of the statement. The purpose statement on the other hand outlines what the researcher would like to cover in order to study the problem. For instance, if one wants to study the negative campaign ads during elections, the research question talks about the number of negative campaign ads. Then after the research question, the purpose of the research follows. The purpose statement highlights the reasons why one would like to perform the study (Söderlund, 2003). In the research that is to be conducted supposing the research topic is the role of public relation in the environment; dangers and opportunity. The topic statement act like the purpose statement and the research question that can be associated to this is how effective is the role of environmental relation specialist? (Environmental science 2016). The research question and the purpose statement are both tackling the same topic in any research work. In this research the purpose statement is the main guideline on the topics that are to be studied. The research question shows the specific part that the research is to major.
Söderlund, J. (2004). Building theories of project management: past research, questions for the future. International journal of project management, 22(3), 183-191. What is an Environmental Public Relations Specialist? Environmental Science.org retrieved from http://www.environmentalscience.org/career/environmental-public-relations- specialist as of 26th March. 2016.
Cite this page
Share with friends using:
Removal Request

Finished papers: 2638
This paper is created by writer with
ID 265882129
If you want your paper to be:
Well-researched, fact-checked, and accurate
Original, fresh, based on current data
Eloquently written and immaculately formatted
275 words = 1 page double-spaced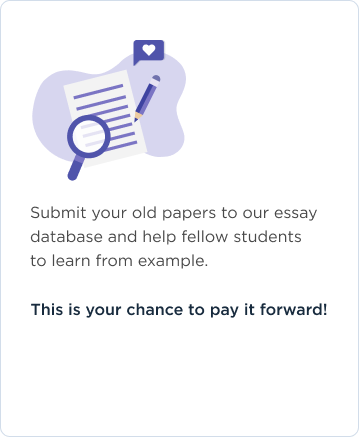 Password recovery email has been sent to [email protected]
Use your new password to log in
You are not register!
By clicking Register, you agree to our Terms of Service and that you have read our Privacy Policy .
Now you can download documents directly to your device!
Check your email! An email with your password has already been sent to you! Now you can download documents directly to your device.
Short on a deadline?
Don't waste time. Get help with 11% off using code - GETWOWED
No, thanks! I'm fine with missing my deadline

Importance of a Purpose Statement in Research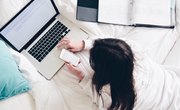 How to Write a Thesis Statement for a Summary
No matter what subject you are studying, serious research projects and papers require a statement of purpose. A statement of purpose explains to the reader what the goal of the study is, as well as what hypothesis will be tested and what types of studies or literature will be referenced. Without the statement of purpose, the reader may become lost in technical terms and data, or he may skip reading the study if he does not understand what its significance will be.
Location and Length
The purpose statement should come at the end of the introduction and can range in length from several sentences to an entire paragraph. Very often, the thesis statement will be included as part of the statement of purpose. The researcher should never reveal his or her findings in the statement of purpose, because then the reader has no reason to continue reading the study.
The statement of purpose should consist of several components to successfully communicate the rationale of the research to the reader. It should give the reader the framework for the research, and specifically, what field or area it will cover. It should discuss the main concepts of the paper and what process will be used for the investigation. It should also explain how results will be measured and what impact the study will have.
A statement of purpose is different than a thesis statement in several ways. A thesis statement sets up the main argument or claim the researcher is going to make, while the statement of purpose explains how the research was conducted and analyzed to make that claim. The statement of purpose also sets the stage for the thesis by introducing the topic and the breadth of the research.
How it Helps the Researcher
In addition to orienting the reader, the statement of purpose helps the researcher as he begins his project or paper. It does several things: it allows the researcher to delve more deeply into the topic, helps narrow the project focus to relevant information only, forms the thesis statement, and saves time during the research process. The researcher should know that several drafts of the statement can be written as he works through primary research.
Related Articles
How to Write a Theoretical Framework for a Study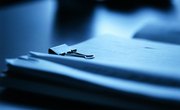 How to Do Case Studies in Qualitative Research
The Advantages of Using Quantitative Methods in Nursing Research
How to evaluate research.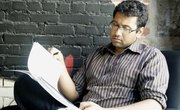 How to Write a Dissertation Summary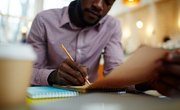 How to Write a Lab Report
Common Methods Used in Social-Science Research
What Is the Function of the Hypothesis?
University of Wisconsin-Madison: Thesis and Purpose Statements
Noel Rozny is a web editor and content manager who has been working in communications since 1998. She currently writes for the education and career blog, myPathfinder. She earned her bachelor's degree from the University of Michigan and her master's degree from the University of Chicago.
Testimonials
Free Resources
PrepScholar GRE Prep
Gre prep online guides and tips, 7 successful statement of purpose examples.
Not sure what graduate schools are looking for in a statement of purpose? Looking at successful graduate school statement of purpose samples can help! In this guide, we'll orient you to what makes a great statement of purpose or letter of intent for graduate school. Then we'll provide you with four successful statement of purpose examples from our graduate school experts. We'll also provide analysis of what makes them successful. Finally, we'll direct you to even more helpful examples that you can find online!
The Graduate School Statement of Purpose: An Overview
A statement of purpose (also called a letter of intent or a research statement) introduces your interests and experience to the admissions committee. For research-focused programs, like most PhDs and many master's degrees, your statement of purpose will focus primarily on your past research experience and plans. For more professionally-focused graduate programs, your statement of purpose will primarily discuss how your pursuit of this professional program relates to your past experiences, and how you will use the skills from the program in your future career.
A statement of purpose for grad school is also where you sell the admissions committee on why you belong in their program specifically. Why do you fit there, and how does what they offer fit your interests?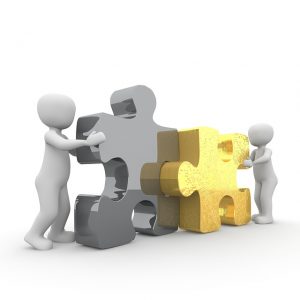 What's in a Great Grad School Statement of Purpose?
Here are the essential elements of a strong graduate school statement of purpose:
Clear Articulation of Goals and Interests
A strong statement of purpose will clearly and specifically lay out your goals in undertaking the program and what you hope to accomplish with the degree. Again, for a research-focused program, this will focus primarily on the research project(s) you want to undertake while you are there. For a more professional program, discuss what interests you within the professional field and what skills/knowledge you hope to gain through the program.
Quick side note: we've created the world's leading online GRE prep program that adapts to you and your strengths and weaknesses. Not sure what to study? Confused by how to improve your score? We give you minute by minute guide.
You don't NEED a prep program to get a great GRE score. But we believe PrepScholar is the best GRE prep program available right now , especially if you find it hard to organize your study schedule and don't know what to study .
Click here to learn how you can improve your GRE score by 7 points, guaranteed .
You should be as specific as possible in discussing what interests you. Use examples of particular phenomena, tools, or situations that you find exciting. If you are vague or say that everything in the field interests you, you run the risk of seeming unfocused or not actually that passionate.
Don't worry that being too specific will box you into a particular research area or subfield during your entire tenure in graduate school. Your program understands that interests change—they won't be pulling out your research statement to cross-reference with your dissertation proposal!
Evidence of Past Experience and Success
A great graduate school statement of purpose will also show programs that you have already been successful. They want applicants that will be able to follow through on their research/professional plans!
To this end, you'll need to provide evidence of how your background qualifies you to pursue this program and your specific interests in the field. You'll probably discuss your undergraduate studies and any professional experience you have. But be sure to draw on specific, vivid examples.  You might draw on your thesis, major projects you've worked on, papers you have written/published, presentations you've given, mentors you've worked with, and so on. This gives admissions committees concrete evidence that you are qualified to undertake graduate study!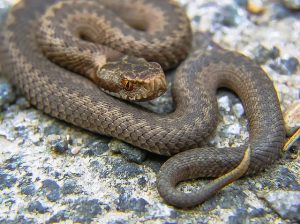 Interest and Fit With the Program
The third essential ingredient to a great statement of purpose is to clearly lay out why you and the program are a good fit. You should be able to identify both specific reasons why your work fits with the program and why the program suits your work/interests! Are there particular professors you'd like to work with? Does the department have a strong tradition in a certain methodology or theory you're interested in? Is there a particular facet to the curriculum that you'd like to experience?
Showing that you and the program are a match shows that you chose the program thoughtfully and have genuine interest in it. Programs want to admit students who aren't just passionate about the field. They want students who are genuinely enthused about their specific program and positioned to get the most out of what they have to offer.
Strong Writing
The final essential piece of a strong statement of purpose or letter of intent is strong writing. Writing skills are important for all graduate programs. You'll need to demonstrate that you can clearly and effectively communicate your ideas in a way that flows logically. Additionally, you should show that you know how to write in a way that is descriptive but concise. A statement of purpose shouldn't ever be longer than two pages, even without a hard word limit.
Admissions committees for humanities programs may be a little more focused on writing style than admissions officers for STEM programs. But even in quantitative and science-focused fields, written communication skills are an essential part of graduate school. So a strong statement of purpose will always be effectively written. You'll see this in our statement of purpose for graduate school samples.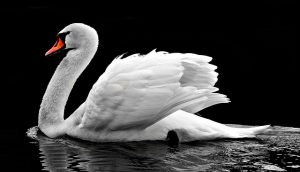 Real, Successful Statement of Purpose Samples
In this section, we'll present four successful graduate school statement of purpose examples from our graduate school experts, along with a brief commentary on each statement. These statements come from a diverse selection of program types to show you how the core essentials of a statement of purpose can be implemented differently for different fields.
Note: identifying information for these statements have been changed—except for example four, which is my statement.
Statement of Purpose Sample One: Japanese Studies MA

This statement of purpose is notable for its great use of space and its vivid descriptions. The author is able to cram a lot into about a page. She discusses how she came to her two primary research interests (and how they are connected). She integrates this discussion of her interests with information on her past experiences and qualifications for pursuing the course of study. Finally, she includes details on her goals in pursuing the program and components of the program that interest her. Her examples are specific and fleshed-out. There's a lot very cleverly included in a small amount of page space!
Additionally, the language is very vivid. Phrases like "evocative and visceral" and "steadily unraveling," are eye-catching and intriguing. They demonstrate that she has the writing skills necessary to pursue both graduate study and her interest in translation.
Statement of Purpose Sample Two: Music MM

This sample is fairly long, although at 12 point Times New Roman it's under two pages single-spaced. The length of this statement is partially due to the somewhat expansive nature of the prompt, which asks what role music has played in the applicant's life "to date." This invites applicants to speak more about experiences further in the past (in the childhood and teen years) than is typical for a statement of purpose. Given that this is for a master's degree in music, this is logical; musical study is typically something that is undertaken at a fairly young age.
This statement does an excellent job describing the student's past experiences with music in great detail. The descriptions of the student's past compositions and experiences performing new music are particularly vivid and intriguing.
This statement also lays out and elaborates on specific goals the student hopes to pursue through the program, as well as features particular to the program that interest the student (like particular professors).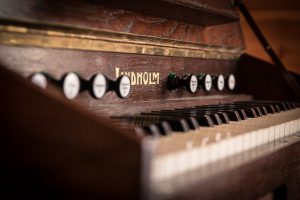 Statement of Purpose Sample Three: Economics PhD

One of the first things you'll likely notice about this statement is that it's a little on the longer side. However, at 12 point Times New Roman font and single-spaced, it still comes in under 2 pages (excluding references). It makes sense for a PhD statement of purpose sample to be longer than a master's degree statement of purpose—there's more to lay out in terms of research interests!
The writing style is fairly straightforward—there's definitely a stronger focus on delivering content than flashy writing style. As Economics is a more quantitative-focused field, this is fine. But the writing is still well-organized, clear, and error-free.
The writer also gives numerous examples of their past work and experience, and shows off their knowledge of the field through references, which is a nice touch.
Statement of Purpose Sample Four: History of the Book MA

This is actually my statement of purpose. It was for a program that I got accepted to but did not end up attending, for a Master's in the History of the Book. You'll notice that the two essay prompts essentially asked us to split our statement of purpose into two parts: the first prompt asked about our research interests and goals, and the second prompt asked about our relevant experience and qualifications.
I'll keep my comments on this graduate school statement of purpose sample brief because I'll do a deep dive on it in the next section. But looking back at my statement of purpose, I do a good job outlining what within the field interests me and clearly laying out how my past experiences have qualified me for the program.
Obviously this statement did its job, since I was accepted to the program. However, if I were to improve this statement, I'd change the cliche beginning  ("since I was a child") and provide more specificity in what about the program interested me.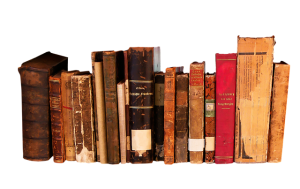 Deep Dive Analysis of a Sample Statement of Purpose for Graduate School
Next, we'll do a paragraph by paragraph analysis of my statement, statement of purpose sample four. I'll analyze its strengths and suggest ways I could shore up any weaknesses to make it even stronger.
Essay 1: Academic Interests
To refresh, here's the first prompt: Please give a short statement that describes your academic interests, purpose, objectives and motivation in undertaking this postgraduate study. (max 3500 chars – approx. 500 words)
Want to improve your GRE score by 7 points?  We have the industry's leading GRE prep program. Built by world-class instructors with 99th percentile GRE scores , the program learns your strengths and weaknesses through machine learning data science, then customizes your prep program to you so you get the most effective prep possible.
Try our 5-day full access trial for free:
Paragraph 1
Since I was a child, my favorite thing has always been a book. Not just for the stories and information they contain, although that is a large part of it. Mostly, I have been fascinated by the concept of book as object—a tangible item whose purpose is to relate intangible ideas and images. Bookbindings and jackets, different editions, the marginalia in a used book—all of these things become part of the individual book and its significance, and are worth study and consideration. Books and their equivalent forms—perfect bound, scrolled, stone tablets, papyrus—have long been an essential part of material culture and are also one of our most significant sources of information about the human historical past. Through both the literal object of the book, the words contained thereon, and its relationship to other books—forms of context, text and intertext—we are able to learn and hopefully manage layers of information with which we would otherwise have no familiarity.
First, the good: this paragraph does a good job introducing my academic interest in the book-as-object, and shows off pre-existing knowledge both of the study of material culture and literary theory. Additionally, the language is engaging: the juxtaposition of "tangible" and "intangible" in the beginning and phrases like "perfect bound, scrolled, stone tablets, papyrus" lend life to the writing and keep the reader engaged.
If I were to go back and improve this paragraph, first, I would absolutely change the first sentence to something less cliche than talking about my childhood. I might try something like "My love of books is a multifaceted thing. I don't only love them for the stories and…." Second, I would chill out on the em dashes a little bit. Three sets in one paragraph is a little excessive. Finally, I might actually cut this paragraph down slightly to make more room word-wise later in the statement to discuss what specific things about the program interest me.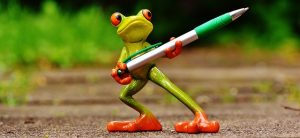 Paragraph 2
Furthermore, blogs, webcomics, digital archives, e-readers, and even social media sites like tumblr and Facebook have revolutionized the concept of the book by changing how we share and transmit ideas and information, just as the Gutenberg printing press revolutionized the book all those years ago in the fifteenth century. Once again there has been an explosion both in who can send out information and who can receive it.
This paragraph briefly and effectively introduces my other main academic interest: how new technology has changed the concept of the book-as-object. The tie-back to the printing press is a nice touch; it's a vivid example that shows that I'm aware of important historical moments in book history.
Paragraph 3
I am deeply interested in the preservation of the physical book, as I think it is an important part of human history (not to mention a satisfying sensory experience for the reader). However I am also very concerned with the digitization and organization of information for the modern world such that the book, in all of its forms, stays relevant and easy to access and use. Collections of books, archives, and information as stored in the world's servers, libraries and museums are essential resources that need to be properly organized and administered to be fully taken advantage of by their audiences. My purpose in applying to the University of Edinburgh's Material Culture and History of the Book is to gain the skills necessary to keep all forms of the book relevant and functional in an age when information can move more radically than ever before.
This paragraph actually has a focus problem. Since it covers two topics, I should split it into two paragraphs: one on the integration of my two interests, and one on my goals and interests in the program. I could also stand to expand on what features the program has that interest me: professors I'd like to work with, particular aspects of the curriculum, etc.
In spite of these things, however, this paragraph does a good job clearly integrating the two academic interests related to the book I introduced in the first two paragraphs. And the language is still strong —"satisfying sensory experience" is a great phrase. However, I've been using the word "information," a lot; I might try to replace with appropriate synonyms (like "knowledge") in a couple of places.
Paragraph 4
Additionally, I intend on pursuing a PhD in Library and Information Sciences upon completion of my master's and I feel that this program while make me uniquely suited to approach library science from a highly academic and interdisciplinary perspective.
This final paragraph offers just quick touch on my future goals beyond the program. It's typically fine for this to be relatively brief, as it is here, just so long as you can clearly identify some future goals.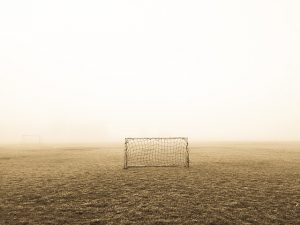 Essay 2: Relevant Experience
The second prompt just asked me to describe my relevant knowledge, training, and skills.
As a folklore and mythology student, I have gained a robust understanding of material culture and how it relates to culture as a whole. I have also learned about the transmission of ideas, information, stories and pieces of lore among and between populations, which is an important component of book history. Folklore is also deeply concerned with questions of the literary vs. oral lore and the tendency for text to "canonize" folklore, and yet text can also question or invert canonized versions; along with this my studies in my focus field of religion and storytelling have been deeply concerned with intertextuality. One of my courses was specifically concerned with the Heian-period Japanese novel The Tale of Genji and questions of translation and representation in post-Heian picture scrolls and also modern translations and manga. In addition to broader cultural questions concerned with gender and spirituality both in historical Japan and now, we considered the relationships between different Genji texts and images.
This is a strong, focused paragraph. I relate my academic background in Folklore and Mythology to my interests in studying the book, as well as showing off some of my knowledge in the area. I also chose and elaborated on a strong example (my class on the Tale of Genji ) of my relevant coursework.
I also have work experience that lends itself to the study of the book. After my freshman year of college I interned at the Chicago History Museum. Though I was in the visitor services department I was exposed to the preservation and archival departments of the museum and worked closely with the education department, which sparked my interest in archival collections and how museums present collection information to the public. After my sophomore year of college and into my junior year, I worked at Harvard's rare books library, Houghton. At Houghton I prepared curated collections for archival storage. These collections were mostly comprised of the personal papers of noteworthy individuals, categorized into alphabetical folders. This experience made me very process-oriented and helped me to understand how collections come together on a holistic basis.
This paragraph also has a clear focus: my past, relevant work experience. Discussing archival collections and presenting information to the public links the interests discussed in my first statement with my qualifications in my second statement. However, if I were to revise this paragraph, I would add some specific examples of the amazing things I worked on and handled at Houghton Library. In that job, I got to touch Oliver Cromwell's death mask! An interesting example would make this paragraph really pop even more.
Finally, in my current capacity as an education mentor in Allston, a suburb of Boston, I have learned the value of book history and material culture from an educational perspective. As a mentor who designs curriculum for individual students and small groups, I have learned to highly value clearly organized and useful educational resources such as websites, iPad apps, and books as tools for learning. By managing and organizing collections in a way that makes sense we are making information accessible to those who need it.
This final paragraph discusses my current (at the time) work experience in education and how that ties into my interest in the history of the book. It's an intriguing connection and also harkens back to my discussion of information availability in the paragraph three of the first statement. Again, if I were to amp up this statement even more, I might include a specific example of a book-based (or book technology-based) project I did with one of my students. I worked on things like bookbinding and making "illuminated manuscripts" with some of my students; those would be interesting examples here.
This statement is split into two parts by virtue of the two-prompt format. However, if I were to integrate all of this information into one unified statement of purpose, I would probably briefly introduce my research interests, go in-depth on my background, then circle back around to speak more about my personal interests and goals and what intrigues me about the program. There's not really one correct way to structure a statement of purpose just so long as it flows well and paragraphs are structured in a logical way: one topic per paragraph, with a clear topic and concluding sentence.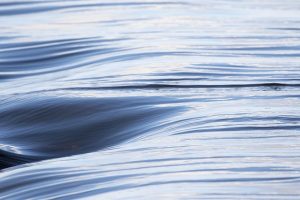 More Statement of Purpose Examples
We've provided you with four great graduate school statement of purpose examples from our graduate school experts. However, if you're looking for more, there are other sample letters of intent and statements of purpose for graduate school online. We've rounded up the best ones here, along with some strengths and weaknesses about each example.
Majortests Statement of Purpose Sample
This is a fairly straightforward, clearly written statement of purpose sample for a biology program. It includes useful commentary after each paragraph about what this statement of purpose is accomplishing.
This statement of purpose sample is well-organized, with clear topic sentences and points made in each paragraph.
The student clearly identifies what interests her about the program.
The student proactively addresses questions about why she hasn't gone directly to graduate school, and frames her professional research experience as a positive thing.
She gives a tiny bit of color about her personality in a relevant way by discussing her involvement with the Natural History Society.
In general, discussing high school interests is too far back in time unless the anecdote is very interesting or unusual. The detail about The Theory of Evolution is intriguing; the information about the high school teacher seems irrelevant. The student should have condensed this paragraph into a sentence or two.
While this statement is cogently written and makes the candidate sound competent and well-qualified, it's not exactly the most scintillating piece of writing out there. Some of the constructions are a little awkward or cliche. For example, the "many people have asked me" sentence followed by "the answer is" is a little bit clunky. This is probably fine for a STEM program. But just be aware that this statement is not a paragon of writing style.
Want to improve your GRE score by 7+ points?
Check out our best-in-class online GRE prep program . We guarantee your money back if you don't improve your GRE score by 7 points or more.
PrepScholar GRE is entirely online, and it customizes your prep program to your strengths and weaknesses . We also feature 2,000 practice questions , official practice tests, 150 hours of interactive lessons, and 1-on-1 scoring and feedback on your AWA essays.
Check out our 5-day free trial now:
UC Berkeley History Statement of Purpose Sample
This is a graduate school statement of purpose example from the UC Berkeley History department's PhD program, with annotations from a professor as to why it's a successful statement.
The author is able to very clearly and articulately lay out her research interests and link them to past work she has successfully completed, namely, her thesis.
She is able to identify several things about the program and Berkeley that indicate why it is a good fit for her research interests.
She addresses the time she spent away from school and frames it as a positive, emphasizing that her use of time was well-considered and productive.
Her writing is very vivid, with excellent word choice and great imagery.
While very well-written and engaging, this sample statement of purpose for graduate school is a little bit on the long side! It's a little over two single-spaced pages, which is definitely pushing the limits of acceptable length. Try to keep yours at 2 pages or less. Some of the information on the thesis (which comprises over half of the statement of purpose) could be condensed to bring it down to two pages.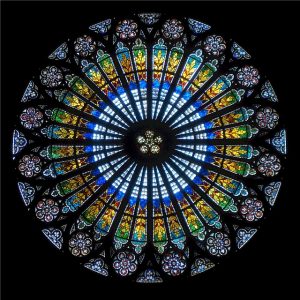 Pharmacy Residency Letter of Intent Sample
This is not technically a sample letter of intent for graduate school because it's actually for a pharmacy residency program. However, this example still provides illumination as to what makes a decent graduate school letter of intent sample.
This is a serviceable letter of intent: the writer clearly lays out their own goals within the field of pharmacy, what qualifications they have and how they've arrived at their interests, and how the program fits their needs.
The writing is clearly structured and well-organized.
The main weakness is that some of the writer's statements come across as fairly generic. For example, "The PGY-1 Residency Program at UO Hospitals will provide me with the opportunity to further develop my clinical knowledge, critical thinking, teaching, research, and leadership skills" is a generic statement that could apply to any residency program. A punchier, more program-specific conclusion would have amped up this letter.
While the writer does a decent job providing examples of their activities, like working as a tutor and attending the APhA conference, more specificity and detail in these examples would make the statement more memorable.
There's a typo in the last paragraph —a "to" that doesn't belong! This is an unprofessional blip in an otherwise solid letter. Read you own letter of intent aloud to avoid this!
NIU Bad Statement of Purpose Example
This is an ineffective graduate school statement of purpose example, with annotations on why it doesn't work.
As you might imagine, the main strength in this document is as an example of what not to do. Otherwise, there is little to recommend it.
The annotations quite clearly detail the weaknesses of this statement. So I won't address them exhaustively except to point out that this statement of purpose fails at both content and style. The author includes irrelevant anecdotes and lists without offering a decisive picture of interests or any particular insight into the field. Additionally, the statement is riddled with grammatical mistakes, awkward sentence structures, and strange acronyms.
You'll note that the commentary advises you to "never start with a quote." I agree that you should never start with a freestanding quote as in this example. However, I do think starting with a quote is acceptable in cases like the Berkeley history example above, where the quote is brief and then directly linked to the research interest.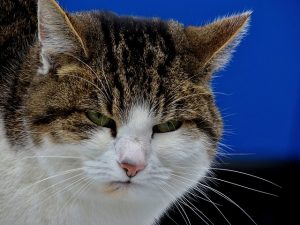 Graduate School Statement of Purpose Examples: 4 Key Points
Graduate programs ask for statement of purpose to hear about your interests and goals and why you think you and the program would be a good fit.
There are four key elements to a successful statement of purpose:
A clear articulation of your goals and interests
Evidence of past experiences and success
Interest and fit with the program
Strong writing
We've provided you with four successful statement of purpose samples from our graduate school experts!
We also provided additional statement of purpose samples (and a sample letter of intent) for graduate school from other sources on the internet. Now you have all kinds of guidance!
What's Next?
If you're looking for more information on graduate school , see our guide to what makes a good GPA for grad school .
Not sure if you need to take the GRE ? See if you can get into graduate school without GRE scores .
Want more information about the GRE? We can help you figure out when to take the GRE , how to make a GRE study plan , and how to improve your GRE score .
Ready to improve your GRE score by 7 points?
Author: Ellen McCammon
Ellen is a public health graduate student and education expert. She has extensive experience mentoring students of all ages to reach their goals and in-depth knowledge on a variety of health topics. View all posts by Ellen McCammon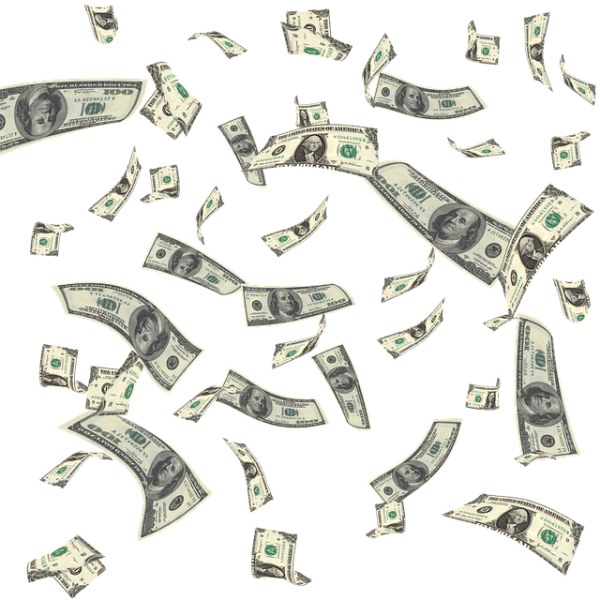 Purdue Online Writing Lab College of Liberal Arts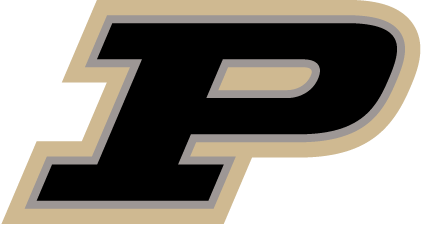 Graduate School Applications: Writing a Research Statement

Welcome to the Purdue OWL
This page is brought to you by the OWL at Purdue University. When printing this page, you must include the entire legal notice.
Copyright ©1995-2018 by The Writing Lab & The OWL at Purdue and Purdue University. All rights reserved. This material may not be published, reproduced, broadcast, rewritten, or redistributed without permission. Use of this site constitutes acceptance of our terms and conditions of fair use.
The research statement is a common component of a potential candidate's application for post-undergraduate study. This may include applications for graduate programs, post-doctoral fellowships, or faculty positions. The research statement is often the primary way that a committee determines if a candidate's interests and past experience make them a good fit for their program/institution.
What is a Research Statement?
A research statement is a short document that provides a brief history of your past research experience, the current state of your research, and the future work you intend to complete.
What Should It Look Like?
Research statements are generally one to two single-spaced pages. You should be sure to thoroughly read and follow the length and content requirements for each individual application.
Your research statement should situate your work within the larger context of your field and show how your works contributes to, complicates, or counters other work being done. It should be written for an audience of other professionals in your field.
What Should It Include?
Your statement should start by articulating the broader field that you are working within and the larger question or questions that you are interested in answering. It should then move to articulate your specific interest.
The body of your statement should include a brief history of your past research . What questions did you initially set out to answer in your research project? What did you find? How did it contribute to your field? (i.e. did it lead to academic publications, conferences, or collaborations?). How did your past research propel you forward?
It should also address your present research . What questions are you actively trying to solve? What have you found so far? How are you connecting your research to the larger academic conversation? (i.e. do you have any publications under review, upcoming conferences, or other professional engagements?) What are the larger implications of your work?
Finally, it should describe the future trajectory on which you intend to take your research. What further questions do you want to solve? How do you intend to find answers to these questions? How can the institution to which you are applying help you in that process? What are the broader implications of your potential results?
Note: Make sure that the research project that you propose can be completed at the institution to which you are applying.
Other Considerations:
What is the primary question that you have tried to address over the course of your academic career? Why is this question important to the field? How has each stage of your work related to that question?
Include a few specific examples that show your success. What tangible solutions have you found to the question that you were trying to answer? How have your solutions impacted the larger field? Examples can include references to published findings, conference presentations, or other professional involvement.
Be confident about your skills and abilities. The research statement is your opportunity to sell yourself to an institution. Show that you are self-motivated and passionate about your project.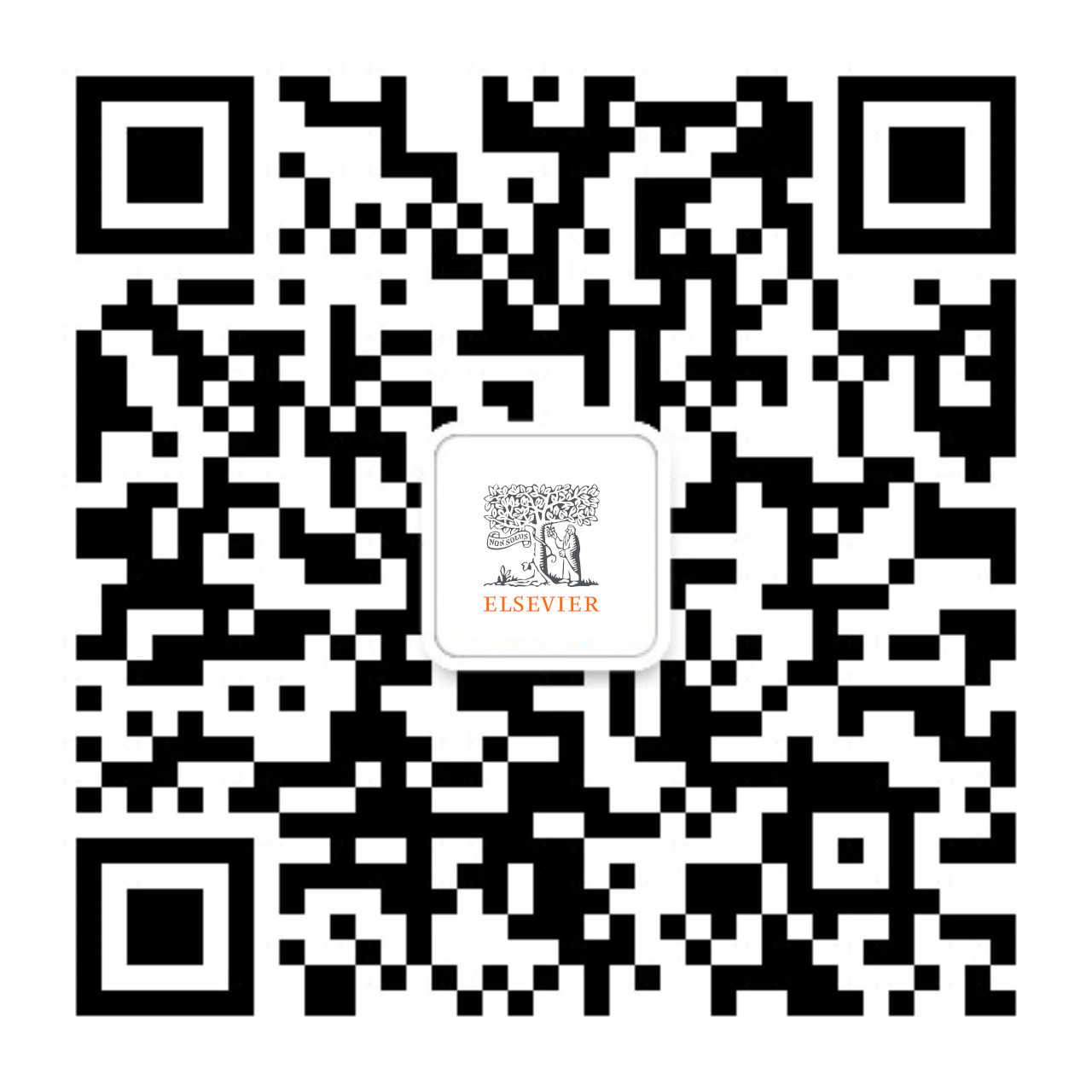 What is a Problem Statement? [with examples]
Table of Contents
The statement of the problem is one of the first things that a colleague or potential client will read. With the vastness of the information available at one's fingertips in the online9 world, your work may have just a few seconds to draw in a reader to take a deeper look at your proposal before moving on to the next option. It explains quickly to the reader, the problem at hand, the need for research, and how you intend to do it.
A strong, clear description of the problem that drew you to your research has to be straightforward, easy to read and, most important, relevant. Why do you care about this problem? How can solving this problem impact the world? The problem statement is your opportunity to explain why you care and what you propose to do in the way of researching the problem.
A problem statement is an explanation in research that describes the issue that is in need of study . What problem is the research attempting to address? Having a Problem Statement allows the reader to quickly understand the purpose and intent of the research. The importance of writing your research proposal cannot be stressed enough. Check for more information on Writing a Scientific Research Project Proposal .
It is expected to be brief and concise , and should not include the findings of the research or detailed data . The average length of a research statement is generally about one page . It is going to define the problem, which can be thought of as a gap in the information base. There may be several solutions to this gap or lack of information, but that is not the concern of the problem statement. Its purpose is to summarize the current information and where a lack of knowledge may be presenting a problem that needs to be investigated .
The purpose of the problem statement is to identify the issue that is a concern and focus it in a way that allows it to be studied in a systematic way . It defines the problem and proposes a way to research a solution, or demonstrates why further information is needed in order for a solution to become possible.
What is Included in a Problem Statement?
Besides identifying the gap of understanding or the weakness of necessary data, it is important to explain the significance of this lack.
-How will your research contribute to the existing knowledge base in your field of study?
-How is it significant?
-Why does it matter?
Not all problems have only one solution so demonstrating the need for additional research can also be included in your problem statement. Once you identify the problem and the need for a solution, or for further study, then you can show how you intend to collect the needed data and present it.
How to Write a Statement of Problem in Research Proposal
It is helpful to begin with your goal. What do you see as the achievable goal if the problem you outline is solved? How will the proposed research theoretically change anything? What are the potential outcomes?
Then you can discuss how the problem prevents the ability to reach your realistic and achievable solution. It is what stands in the way of changing an issue for the better. Talk about the present state of affairs and how the problem impacts a person's life, for example.
It's helpful at this point to generally layout the present knowledge and understanding of the subject at hand, before then describing the gaps of knowledge that are currently in need of study. Your problem statement is a proposed solution to address one of these gaps.
A good problem statement will also layout the repercussions of leaving the problem as it currently stands. What is the significance of not addressing this problem? What are the possible future outcomes?
Example of Problem Statement in Research Proposal
If, for example , you intended to research the effect of vitamin D supplementation on the immune system , you would begin with a review of the current knowledge of vitamin D's known function in relation to the immune system and how a deficiency of it impacts a person's defenses.
You would describe the ideal environment in the body when there is a sufficient level of vitamin D. Then, begin to identify the problems associated with vitamin D deficiency and the difficulty of raising the level through supplementation, along with the consequences of that deficiency. Here you are beginning to identify the problem of a common deficiency and the current difficulty of increasing the level of vitamin D in the blood.
At this stage, you may begin to identify the problem and narrow it down in a way that is practical to a research project. Perhaps you are proposing a novel way of introducing Vitamin D in a way that allows for better absorption by the gut, or in a combination with another product that increases its level in the blood.
Describe the way your research in this area will contribute to the knowledge base on how to increase levels of vitamin D in a specific group of subjects, perhaps menopausal women with breast cancer. The research proposal is then described in practical terms.
How to write a problem statement in research?
Problem statements differ depending on the type and topic of research and vary between a few sentences to a few paragraphs.
However, the problem statement should not drag on needlessly. Despite the absence of a fixed format, a good research problem statement usually consists of three main parts:
Context: This section explains the background for your research. It identifies the problem and describes an ideal scenario that could exist in the absence of the problem. It also includes any past attempts and shortcomings at solving the problem.
Significance: This section defines how the problem prevents the ideal scenario from being achieved, including its negative impacts on the society or field of research. It should include who will be the most affected by a solution to the problem, the relevance of the study that you are proposing, and how it can contribute to the existing body of research.
Solution: This section describes the aim and objectives of your research, and your solution to overcome the problem. Finally, it need not focus on the perfect solution, but rather on addressing a realistic goal to move closer to the ideal scenario.
Here is a cheat sheet to help you with formulating a good problem statement.
1. Begin with a clear indication that the problem statement is going to be discussed next. You can start with a generic sentence like, "The problem that this study addresses…" This will inform your readers of what to expect next.
2. Next, mention the consequences of not solving the problem . You can touch upon who is or will be affected if the problem continues, and how.
3. Conclude with indicating the type of research /information that is needed to solve the problem. Be sure to reference authors who may have suggested the necessity of such research.
This will then directly lead to your proposed research objective and workplan and how that is expected to solve the problem i.e., close the research gap.
Language Editing Plus
Elsevier Language Editing Plus service will provide you with a thorough language review of your thesis, article or presentation. It offers review of logic and flow, reference checks, document formatting, a customized cover letter and more.
How to Write a Research Question
Converting your PhD Thesis into a Book in Five Steps
You may also like.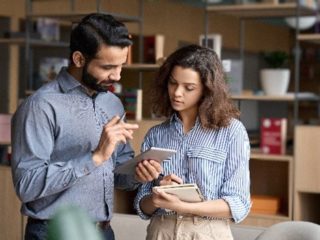 Choosing the Right Research Methodology: A Guide for Researchers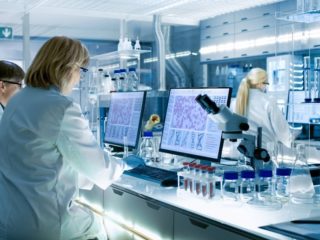 Navigating the Reproducibility Crisis: A Guide to Analytical Method Validation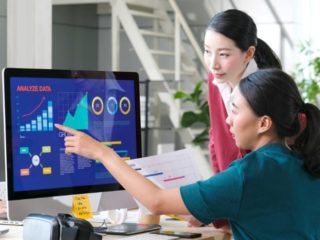 Why is data validation important in research?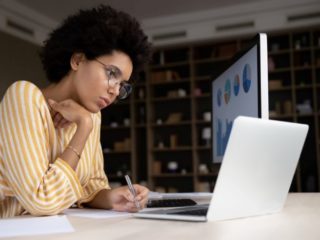 Writing a good review article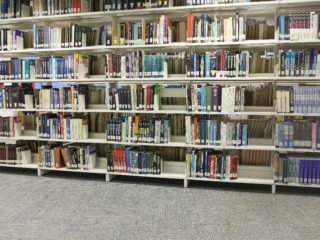 Scholarly Sources: What are They and Where can You Find Them?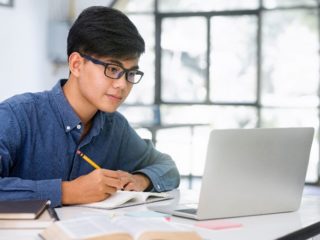 Research Designs: Types and Differences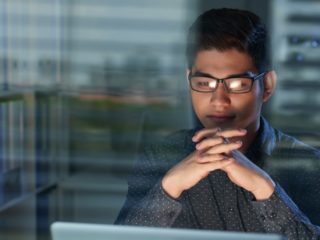 The Top 5 Qualities of Every Good Researcher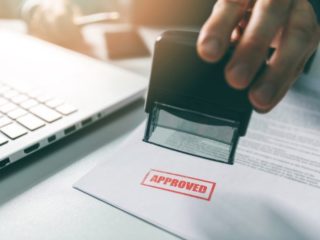 What do reviewers look for in a grant proposal?
Input your search keywords and press Enter.
Writing a Statement of Purpose
Ask these questions:
What is it?
Why do I need to do it?
It saves you valuable time and effort.
When and How to do it:
For example: One person was very concerned about air pollution and wanted to know if the government is doing anything to stop it. Her Statement of Purpose was this: I want to learn about what is being done by our government to stop air pollution. This Statement of Purpose will lead her to eventually write a Thesis Statement in which she will be able to make an assertion (a statement she can defend) and support it with the evidence she has gathered in her research. Her Thesis Statement may sound something like this: "In the United States, government regulation plays an important role in the fight against air pollution." Or, conversely, "United States government regulation has little effect in the fight against air pollution." Whichever the case, she will use the evidence she has gathered in her research to prove her Thesis Statement.
Make sure your Statement of Purpose is specific enough.
I think you probably get the idea by now. It may take a while to write your statement. If you are having trouble, ask a teacher or librarian for help.
How to Write a Statement of Purpose That Stands Out
A statement of purpose is an extremely important part of determining your GPA score. It helps to distinguish you from other students. A lot of people neglect the importance of the statement of purpose for graduate school, and they end up sounding repetitive with a lack of originality. You should not miss out on this great opportunity to show your writing skills and to prove to the educational institution you are applying to that you are exactly what they are looking for. 
In this article, our psychology essay writing service will review the most important points that admissions officers look for in candidates and offer some guidelines with tips and statement of purpose examples to make your paper stand out. We will teach you how to write a statement of purpose that will ensure you a spot in your dream school. We will also touch upon how to communicate your passion, hobbies, experiences, and overall dedication to the subject by means of storytelling.
What Is a Statement of Purpose
A statement of purpose is a written statement composed in the standard essay format. It describes a student's motivation for applying to graduate school, demonstrates their knowledge and experience, and gives the admissions office an accurate portrayal of who the student is as a person. It is always useful to include long-term goals and ways of achieving them, such as graduating from school. The office of admissions does not know you, and how well you explain who you are and why you are the right person to be admitted is up to you. Your statement of purpose is the best tool for realizing these intentions. 
Don't Know How to Make Your Statement of Purpose Stand Out?
Head on over to Pro. You can buy essay papers online , we assist you with writing and polishing up any of the work you write.
Writing a statement of purpose for graduate school entails weaving your passion and background into a convincing story that shows your dedication to continuing your educational journey. This statement also tells what career you're interested in and how this program is an important step for you to succeed on this path.
When preparing a statement of purpose, you should consider:
Your college: Its facilities, community, location, core values, and how they're a reflection of yours, and how the program of this particular school will benefit you.
Your goals: What has driven you to seek out this program? Discuss your personal level of dedication, how much background you have in this discipline or field, and show the passion and effort you are ready to put into your education.
Graduate schools seek confident, motivated students. In order to be selected out of hundreds of applicants, your statement of purpose has to stand out from the crowd. You need to touch admissions officers with your censerity and originality. 
Not only does a statement of purpose illustrate your personality and drive to continue studying, but it also gives an insight into your writing skills. Basics like grammar and punctuation, your vision of storytelling, and your ability to sell yourself will all be evaluated by picky admissions officers. When writing a statement of purpose, keep your mind on the big picture and present yourself as a motivated student—not only in career goals but in your life overall.
How Long a Statement of Purpose Should Be
Your best bet for how long a statement of purpose should be is one page. If you feel like you need more, you can write an additional half of a page; a page and a half is, however, the maximum length you should write in your statement of purpose for graduate school. First of all, imagine how many of these admissions officers have to go through. If it is too long, they will think that you are not motivated enough to present a well-composed statement. A longer statement of purpose shows a lack of focus in expressing your thoughts. They might move on to the next candidate without even considering you. When determining the length of your statement of purpose, think quality over quantity—no longer than a page and a half.
Statement of Purpose Format
The statement of purpose format is very similar to any basic essay format. These papers, however, do not require research and sources. There's also no need for a title page and a works cited section—as you will not use sources while using the statement of purpose format. 
The formatting of a statement of purpose is as follows:
12 point Times New Roman (or similar) font;
1-inch margins on all sides;
1.5 line spacing;
Up to 2 pages in length;
The statement of purpose format requirements are a basic formality which show the school that you follow the principles of academic writing and can present yourself professionally. Let's jump right into how to start a statement of purpose properly.
How to Start a Statement of Purpose
Before you start to write a paper , it's important to brainstorm and decide on your preferred portrayal of yourself. Review your future goals (perhaps you want a job in a certain field) and explain why the school you've chosen is an essential step on your path to achieving your goals. This is a crucial piece of information you are giving to the admissions office. Try to be very specific. Do not say "I want to be a designer", say "I would like to work as a senior Graphic designer in a firm that focuses on environmental sustainability or has a focus on the improvement of our ecological situation" instead. By making the sentence more vivid with details, you give a much more full picture of what your specific interests are.
After you've brainstormed and written down your ideas, start making a draft of your statement of purpose where you cover your key principles for applying to the school you've chosen:
Intro, 1st paragraph: introduce yourself and specify your goal;
Body, 2nd paragraph: what has motivated you to pursue this path?
Body, 3rd and 4th paragraphs: explain why you are a fitting candidate for this program;
Conclusion, closing paragraph: What are your goals in this field?
As you can tell, your statement of purpose (SOP) basically follows the standard 5 paragraph essay structure.
An example of a good opening paragraph of a statement of purpose would look something like the following:
Statement of purpose example: I would like to apply for the MBA program in Cartoon Animation at the University of Southern California for the spring of 2020. My motivation to further study cartoon animation is somewhat connected to my daughter's early fascination with cartoons and comics, in addition to my screenwriting career. I received my BFA in screenwriting in 2010 from Chapman University and became a screenwriter for cartoons immediately after graduating. After I became a father, I had an impulse to help my teenage daughter become interested in filmmaking, which was inspired by learning about Steven Spielberg's early life and achievements.
Found Yourself in a Situation Where You Need Writing Help?
Our dissertation writers for hire have your back. Leave your requirements to us and delegate writing to professionals.
Statement of Purpose Format – What Do I Write?
The first paragraph, according to the statement of purpose format, should explain who you are and include your background information. It is also important to note your career goals. Make sure that all the information you are providing is specific to the program you are applying for. If you are applying for an Engineering program, talking about your passion for marine biology does not really benefit you in any way. It is best if all the information you tell the admissions board about yourself relates to what the program has to offer in one or the other way. 
For example, if you are applying for a Painting and Printmaking program at San Diego State University's School of Art and Design, it is crucial to mention what kind of experience you have in drawing, and what your skills are in the design field. Obviously if you are majoring in it, nobody is going to teach you how to draw the basics, you need to have your own background and show the admissions board that you possess them already.  Also, add what excites you about drawing and painting – Is it self-expression? Is it striving to share your art with other people? It can be anything. If you just be yourself and write from your heart, your statement of purpose will be great.
The second paragraph in your statement of purpose should discuss how your interest developed into the passion it is now. You have set the stage in your previous paragraph explaining that you have the skills and background needed for the program, and now is the time to show a little glimpse into the growth of your interest.
You cannot simply say "I like teaching". Go deeper and be specific. Was there an episode in your past when you explained a math problem to your little sister who just could not get it without your help? Or maybe you liked helping schoolmates with their homework and they really benefited from it? Details like that make the admissions board appreciate you as a person, as someone who genuinely loves to teach and help others. Very often people are too general with this type of writing, and that is how they end up sounding boring and not standing out. 
The third and fourth paragraphs include your experiences in the field. In the beginning of the third paragraph, explain the general experience you might have. Then get into the specifics, such as the job you might have had, any internships, volunteering, or interesting projects. Although, do not forget that these experiences have to relate to the program you are applying for. It might seem difficult to think of experiences like that, but there is always a way to tweak things.
For example, if you are applying to be a teacher, your experience being a grocery store clerk has little to no relevance to that field, although explaining that the way you trained and educated new cashiers showed the best results, presents you as a good teacher who can deliver impressive learning outcomes.
Your experiences should go hand in hand with the school's program. The more your experiences are accordant with the program, the better chances you have. In your statement of purpose, you need to prove that you are a worthy candidate for the program.
Additionally, in the fourth paragraph you can also include any other information about yourself that you have not had a chance to present in previous paragraphs. Although do not go into lengthy stories that are not very likely to influence the admissions board's decision. Be straightforward and list your accomplishments accordingly. Treat it as an extra opportunity to show why you are the person that they should accept. Remember, a statement of purpose should ideally be a page, or a page and a half at most. 
In your conclusion paragraph, you need to talk about your goals. Attention to detail and specifics are extremely important. Do not say "I want to be a registered nurse". Instead, say something like "My dream is to work in an ICU at the local hospital and be a first responder to help people in critical conditions. I am perfectly capable of working under stress and would love to implement my calm yet attentive behaviour into my work ethic". After reading the second career goal, admissions board officers can clearly imagine you wearing scrubs and doing CPR. 
Up until this point, you have talked about your accomplishments and experiences. It is now time to show that you have a clear idea of what you are going to do once you graduate, and where you see yourself ending up exactly.
Questions the Admissions Committee Expects You to Answer
Now that you know how to construct a statement of purpose, let's move on to some specific questions you can ask yourself to make sure you have included every point possible to make a great impression. The admissions committee will not ask these questions directly, rather they expect this information to be a part of your statement of purpose. Try to answer them through telling a story to build a full picture of your personality, your aspirations, and your dedication to the program:
What academic direction have you chosen and what was your purpose in choosing it?
How did you find this college and why have you chosen to apply?
If you're applying for a school abroad, why did you choose this country?
What background experience do you have in the discipline you've chosen?
What skills do you seek to gain from pursuing this degree?
What is your post-graduation plan: will you find a job with this degree or continue to study?
What are your expectations from this school and program?
Is there a specific professor whose lectures you are looking forward to? If yes, explain why.
How can your skills and experience make a contribution to the school?
What are your hobbies, interests, or habits; what are you like as a person?
How do you think you will fit in with the student community at this school?
How do the school's values represent your own, or vice versa?
How do you stand out from other applicants?
Through answering these questions, you will show the committee that you are the right candidate for this degree.
Statement of Purpose Writing Strategies
A big part of writing a statement of purpose is standing out from the crowd. Many statements of purpose are very similar, and they get lost among hundreds of others. You can achieve being unique by challenging your inner writer to give it all out and by crafting your statement into a convincing story. Here are a few strategies that can aid you in crafting an original statement.
Avoid Copying Templates
Many students' statements of purpose follow the same basic pattern and don't stand out. An admissions officer will take one look at this statement before throwing it into the nearest recycling bin:
Example of a bad statement: I am excited to apply for the Master of Science program at the University of Vermont because I have been interested in science from a very early age. I remember daydreaming in classrooms about how I wanted to be a scientist/engineer.
Openers like this are bland and lifeless. The writer tells us that they're passionate for science, but fails to convince us. Unfortunately, as passionate as the writer might be, such a poor statement does not give a proper idea of how exactly the author is feeling towards the subject. To be original, communicate the same message through a story.
Story Is King
A story serves to connect you with your reader. Make them empathize with you through illustrious imagery and descriptive language. Do not shy away from adjectives and other tiny details that help the readers build a picture of you. A statement of purpose shouldn't, however, be a narrative, rather it should contain key elements of a story.
Here's a boring story:
Example of a good statement: Working in an office has made me think about starting my own company. Ever since I was a child, it was a dream of mine to give something to the world. I was a very creative child. One day after work, I decided it was time for me to start looking for a business school where I could study to become a great entrepreneur.
This is a boring story because it's dry facts without any context. What kind of office was it? How are all these things related: being creative, wanting to change the world, and researching for a business school? There is no storyline, no connection. The writer states that they're tired of their office job, but fails to draw the reader in; the reader does not sympathize with the author in any way; and there is no vivid or descriptive language used.
Here's a better one:
Example of a good statement: I used to work at an office. Every day I would type for hours, arguing with dissatisfied customers and ensuring them that their issue would be addressed in the shortest time. One morning after work, I was feeling drained and decided to take a walk through my beautiful city. I found myself thinking, "I don't want to work for somebody else. I want to start my own company." Without wasting time, I jogged back home and started searching for business schools to apply to.
What's the difference?
In the second example, the writer is more descriptive. The first sentence, "I used to work at an office," is short and blunt enough to communicate the boredom of an office job. The next sentence describes this job, ironically twisting the "your issue will be addressed in the shortest time" phrase often used by customer support. Throughout the paragraph, the writer uses descriptive words like "drained" and "jogged," which create a fuller picture than the words "sad" and "ran." By being explicit, you create this bridge, a special connection with the reader who immediately "feels for you" and sympathizes. 
The second story also follows a three-act structure commonly used in movies, plays, and literature: setup, conflict, and resolution. The protagonist is portrayed as a regular office Joe (setup), who becomes dissatisfied with his job (conflict), and finds inspiration – or even redemption – by reconnecting to his or her passion for becoming an entrepreneur (resolution).
Be Specific When Talking About Your Achievements
The admissions committee values applicants who are bold and confident in their success. To prove your level of experience, you have to be very specific in stating your achievements, using quotes, dates, award titles, etc. When you are being too general, it sounds like you are boasting. Although with specifics, the admissions committee knows exactly what you're talking about.
Example: "Perhaps one did not want to be loved so much as to be understood" explains George Orwell, the author of 1984—one of the many political books I surveyed for my honor's thesis on political psychology. ‍ To formally introduce my interests and aspirations in digital marketing, I offer a summary of my senior thesis which has granted me the 2007 Chancellor's Award for Excellence in Marketing at Vermont University.
Don't Write the Same Statement of Purpose for Multiple Schools
The mistake that applicants often make is copy-pasting the same statement of purpose and sending it to several schools at once. This will drastically decrease your chances of getting in as every school looks for unique qualities in each applicant that demonstrate why you are perfect for their school. They want to see your effort in creating a statement of purpose specific to their program and school in general. You don't have to write seven different statements of purpose, but a little editing can go a long way. The base can stay the same, but making it personalized for each school will drastically increase your chances of getting in.
Harvard: I have spent most of my childhood in Zanzibar before moving to Middlesex, England. As a result, I've adapted to a multicultural environment from an early age. One of Harvard's values states "respect for the rights, differences, and dignity of others", and this fully reflects my upbringing and worldview.
Stanford: My multicultural upbringing has urged me to research the world out of natural curiosity, and my working-class background has toughened me into a hard worker who always closes the deal. That is why Stanford's vision to "advance our mission as a research university to serve as a place of enlightenment and freedom of thought and expression" fully reflects my own.
Use a Formal but Conversational Tone
Although this is a formal document, try to maintain a conversational tone. The admissions committee wants to know who you are and what your aspirations are. They do realize that you are trying your best to impress them, and what is a better way to do so than being yourself? They are not interested in your ability to use fancy synonyms and over-complicated language, they want to get to know you, your passions, and your goals.
Bad: I seek a profession in the competitive discipline of digital marketing. Good: I want to pursue a career in digital marketing.
Be yourself; be honest about your goals and aspirations, and you will get in.
Statement of Purpose Example
Here is a free statement of purpose example you may use for mastering how to write a statement of purpose and its formatting. Avoid rewriting someone else's work. As we have said before, be unique and genuine.
Statement of Purpose Example:
SOP for Masters of Arts in Teaching Middle Grades Language Arts
Watching a child grow and develop thanks to your teachings is beautiful and inexplicable. Some come to you with a passion for learning, while others are hesitant, slow learners. Nevertheless, every one of them is an individual with a unique character and personality. I wanted to become a teacher ever since primary school. Being exposed to socially and culturally diverse groups of students has broadened my perspective on the world. In pursuing the Master of Arts degree, I aim to enrich my skillset and transform my passion for teaching into a career.
You got an assignment but don't know where to start? We recommend you to read about Dissertation definition , which will definitely help you.
Checklist for a Statement of Purpose
Mastering how to write a statement of purpose is just half of the work. The most important part is editing; piecing your work together and making it flow. We've put together a checklist that you can follow for proofreading. Each statement of purpose is unique; these points can vary depending on your statement. If you feel like something is missing from the list, let us know in the comments and we'll add it:
Introduce yourself;
Show your passion for the field of study;
Give background on why you're involved in this field;
Describe your academic experience in this field;
Answer the questions that the admission committee would like to know as discussed in this article;
Say which classes or activities you look forward to in your studies;
Name your academic and extracurricular achievements;
Name your accomplishments in the field: speeches, official publications, awards, etc.;
Name a problem would you like to address in the world, if any;
Explain why you've chosen this specific school;
Mention specific reasons for applying to this college like location, subjects, professors, etc.;
Use descriptive language and storytelling;
Avoid cliches like "I always dreamed of becoming a doctor";
Make sure your hook is strong, and your conclusion leaves a final impression;
Get feedback from at least three different sources before submitting your work (a family member, a friend, and a professor).
If you don't know how to cite APA in essay or you need help writing a political science essay or any other paper, you can always turn to our service.
Need Editing Help?
Feeling like your statement of purpose could use an extra touch? We welcome you to try our service. Your statement will be proofread for grammar, punctuation, format, and original content, with qualified writers giving feedback that you can use to improve your work.
Related Articles
Library Homepage
Arrendale Library
Writing a Research Paper
Writing a thesis statement.
About This Guide
Types of Research Papers
Choosing a Topic
Gathering Research
Journals and Magazines
Creating an Outline
Writing Your Paper
Citing Resources
Academic Integrity
Other Helpful Links
A thesis statement is a declarative sentence that asserts the position a paper will be taking. This statement should be both specific and arguable. Generally, the thesis statement will be placed at the end of the first paragraph of your paper. The remainder of your paper will support this thesis.
After you've landed on a satisfactory topic, your next step will be to solidify the position you would like to take and write a clear and succinct thesis statement which will lay the foundation for the rest of your paper.
For the sake of example, let's say that you've chosen to argue the merits of eating locally grown foods. You want to focus on the positive effects that this will have on one's health, the local economy, and on global ecology. You also want to dispel the myth that eating locally is more expensive, and therefore, the exclusive purview of the upper middle class.
An example of a thesis statement outlining your position might look like this:
The locavore movement that has gained popularity in the United States over the past several years offers a way to increase health, support the local economy, and promote global ecology by making some simple changes to the way that you and your family eat. Although frequently criticized for being far more expensive than eating factory-farmed foods, the truth is that the costs of home gardening and the prices for which you can purchase food at your local farmer's market are often far less expensive alternatives than buying from a chain grocer, not to mention safer and more nutritious.
<< Previous: Choosing a Topic
Next: Gathering Research >>
Last Updated: Jan 5, 2023 2:56 PM
URL: https://library.piedmont.edu/research_paper
Ebooks & Online Video
New Materials
Renew Checkouts
Faculty Resources
Friends of the Library
Library Services
Request Books from Demorest
Our Mission
Library History
Contact Us!
Ask a Librarian!
Making Citations
Working Online
Arrendale Library Piedmont University 706-776-0111